Glass wall systems are a modern way to create separation and acoustic control in both residential and commercial spaces. They provide many benefits, including energy savings, natural light, visual connection, and the feel of an open space while still maintaining privacy.
Many glass walls and partitions are created by piecing together the glazing and other components such as brackets, mullions, and frames. The ideal way to incorporate a glass wall into your space is to choose a glass wall system. When you purchase a glass wall system as opposed to piecing together the various components, you'll get everything from the glass sheets and frames to the mullions, brackets, and handles all in one tidy package, saving time, energy, and money.
Crystalia Systems are full glass wall partition systems that can be tailored to each project. If you're looking for an alternative, Avanti Systems provides high quality systems with a greater range of customization options.
A Range of Door Options to Create the Ideal Space
Avanti Systems offers a number of alternative door options that Crystalia Glass doesn't. Our timber and wood framed doors impart a natural beauty and warmth in a modern space while sliding barn doors and assisted close sliding doors create convenient and quiet entry. We even have pocket doors that slide out of sight and are compatible with our double glazed glass system and traditional walls.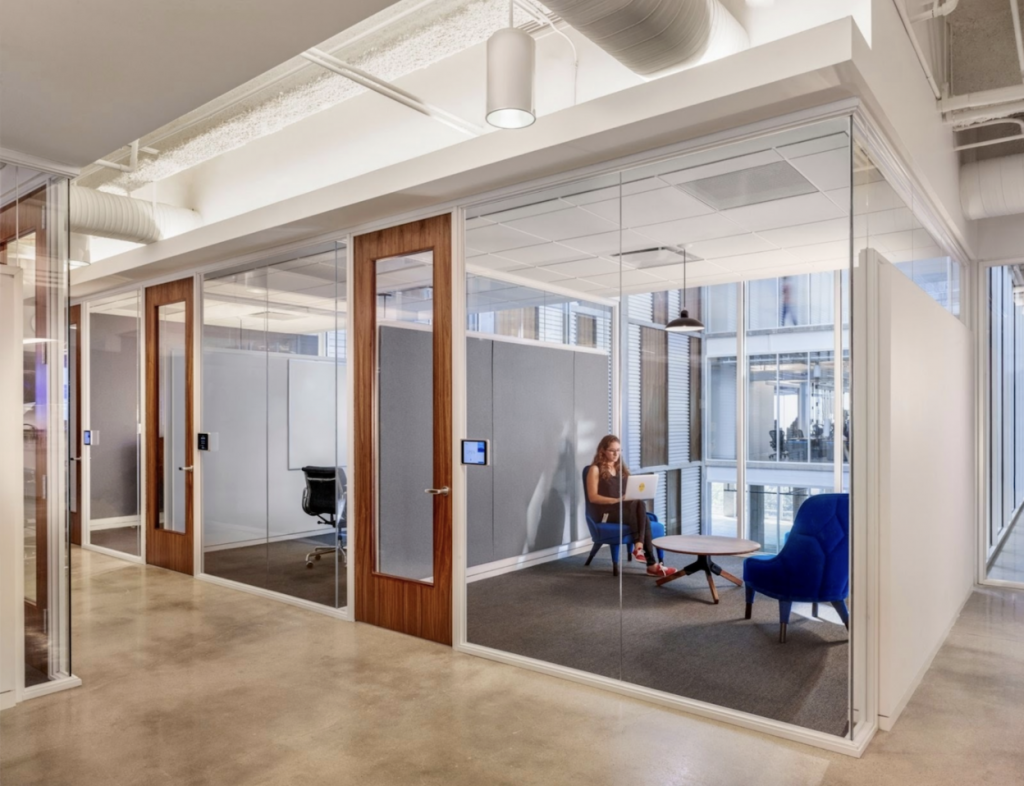 A Glass Option to Suit Your Needs
Like Crystalia Glass, we offer tempered glass and laminated glazing, but we also offer low iron and LCD privacy glass to give you even more customization options. Our LunarTM Smart Glass Partition System provides unparalleled customization and privacy that can be tailored to the space from moment to moment — in literally 1 millisecond.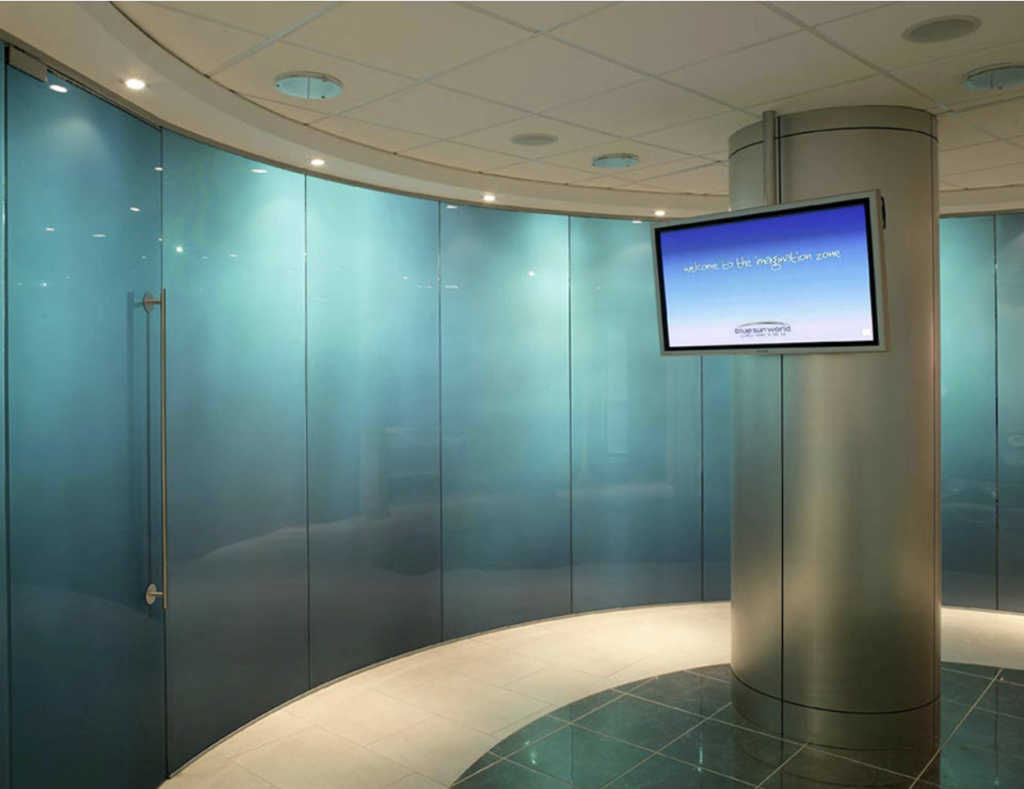 A Selection of Framing Options
Our frames can be powder-coated with a color that matches your specifications. Standard finishes include polyester powder-coated finish (RAL), brushed finish, and stainless steel finish.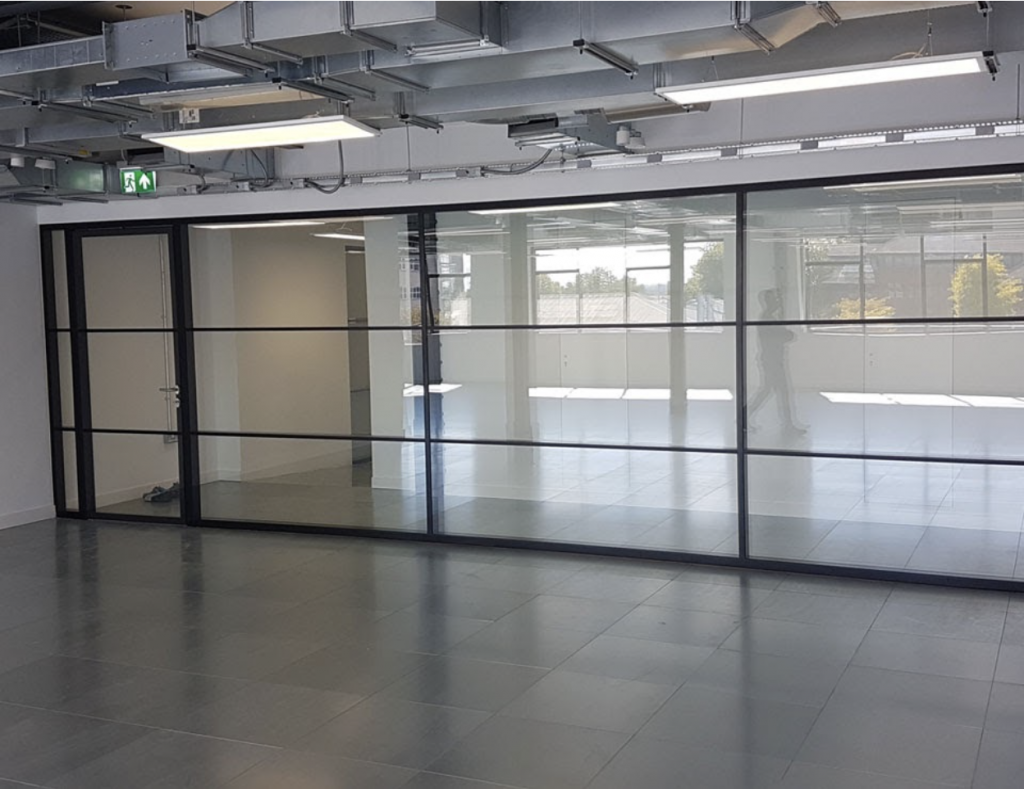 You can also choose a custom finish to complement your design aesthetic. For instance, black powder-coated aluminum framing mimics the look of a steel framed system, which is an industrial look, but at a fraction of the cost. If you want to create a clean and modern glass to wall break, the frame can even be recessed into the wall and hidden from view.
A System to Meet Your Needs
When designing a space, sometimes the constraints of the space make it difficult for partition systems to meet certain needs. The EliteTM Freestanding Glass Partition System gives you the utmost versatility. Using single point wall and floor fixings, without the need for head fixings, this system goes anywhere you need it, standing independently in combination with stainless steel components and toughened glass panels.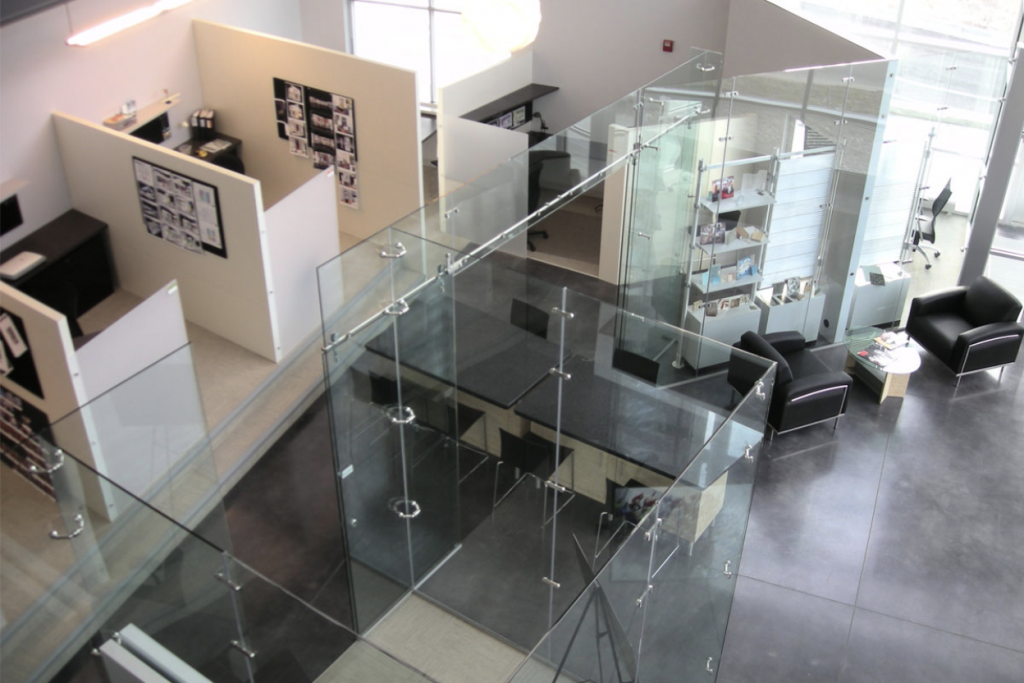 Choose Curved or Angled Configurations
For a design that surprises and stuns, choosing an unconventional glass wall configuration can create just the right space. We offer multiple systems in curved or angled configurations that can create the perfect conference room or incorporate a glass wall system into a nontraditional space.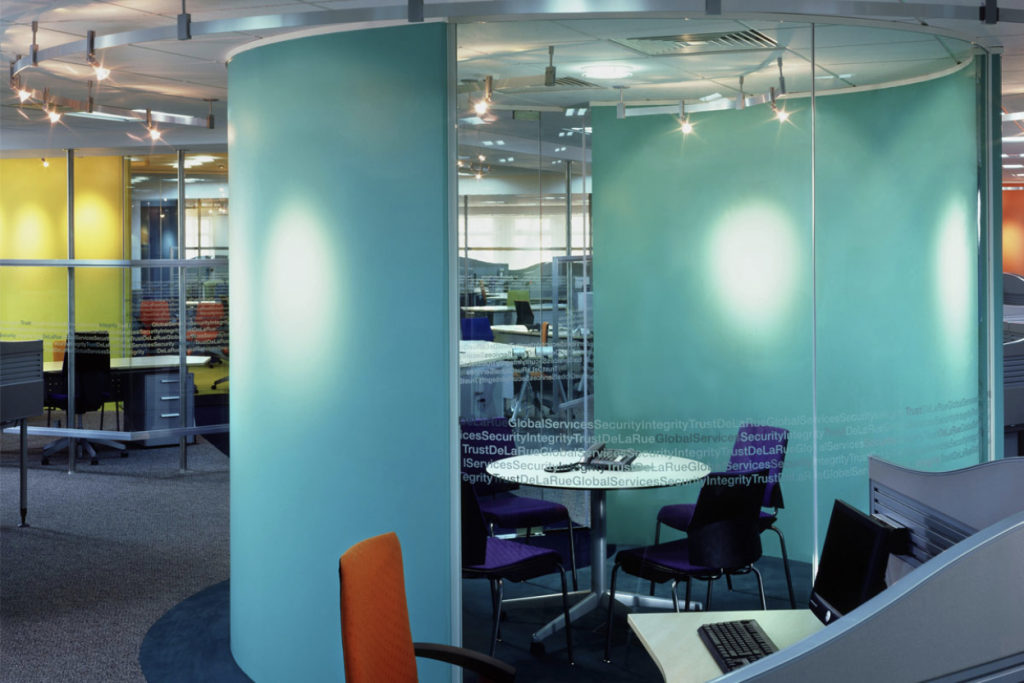 Further Customize with Frosting and Graphics
Custom frosting on glass wall systems can create additional, targeted privacy without compromising the advantages of natural light and a visual connection to other areas in the space. We also offer custom graphics that allow you to enhance branding or add to your aesthetic.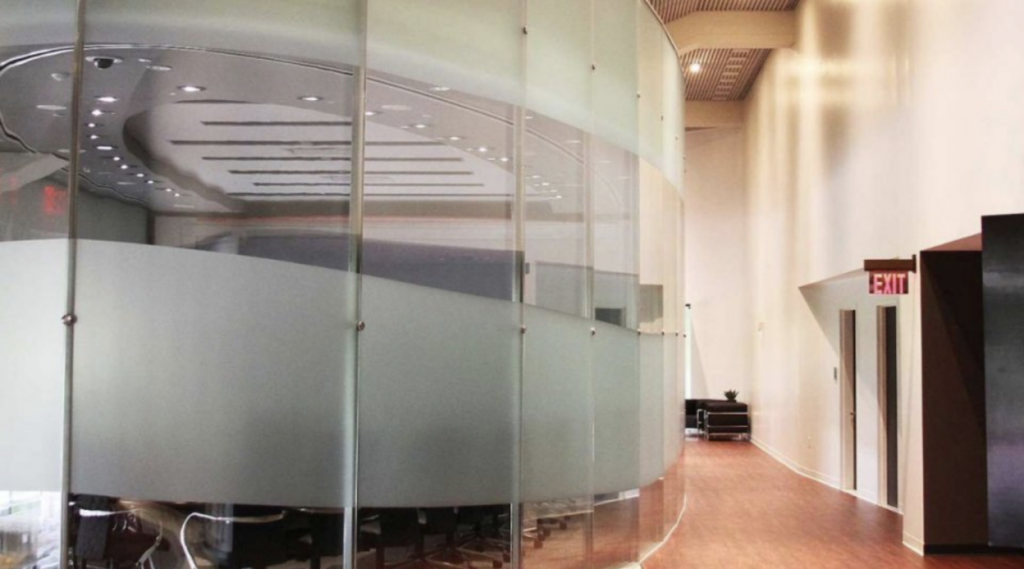 Gain Flexibility with Full Movable Wall Systems
For the ultimate flexibility in gathering rooms, conference rooms, schools, and offices, movable partition walls allow you to create smaller meeting spaces or open up a space for larger groups. Our MovareTM Movable Single Glazed and MovareTM Movable Double Glazed partition systems slide on their tracks and allow for multiple parking configurations, giving you the flexibility to customize your space. The double glazed system also includes premium features like acoustic performance and semi-automatic operation.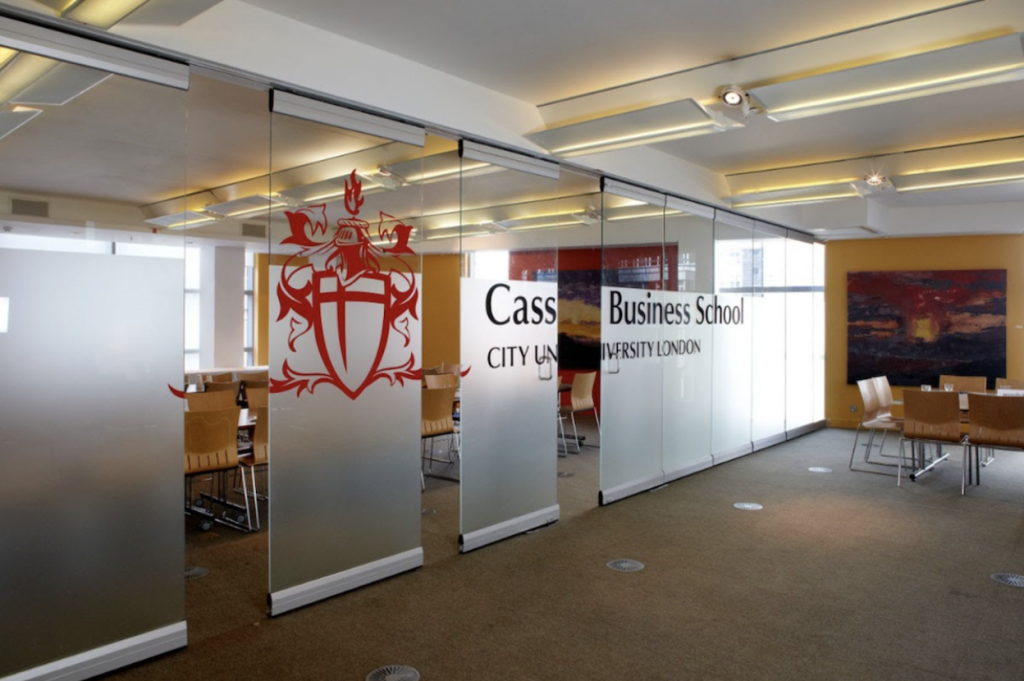 Integrate Blinds for Additional Privacy
Our SolareTM Double Glazed Frameless Partition System provides superior acoustic performance due to the double glazing, and this system also has the added benefit of optional integral operable blinds or LunarTM Smart Glass for increased levels of customizable privacy.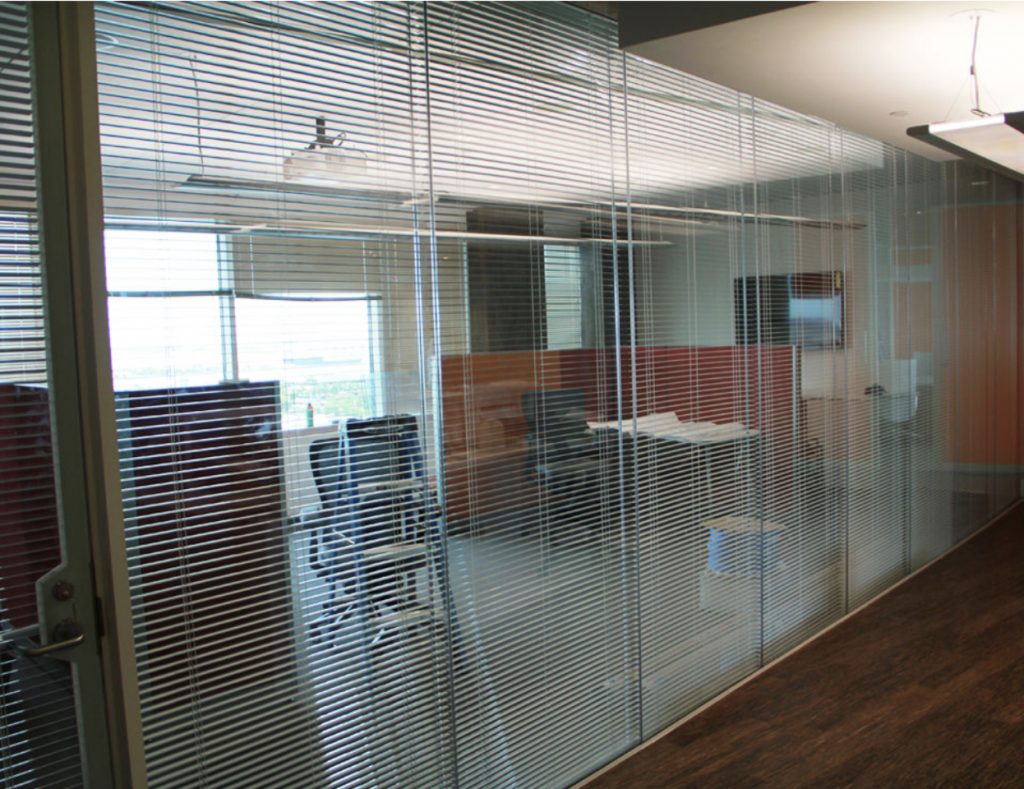 Our Systems Are Available Anywhere
Some Crystalia Glass systems are only available in certain regions, like the Northeast region of the United States. All of the Avanti systems are available to you, no matter where you're located. Based in Connecticut, we service all areas around the globe, so regardless of your location, you can utilize our superior products to create your ideal space.
Choose the Superior Alternative
Avanti Systems offers support through every stage starting with inspiration and planning, all the way through to product supply and installation. We have designed glass wall partition systems that have been customized to each project, and our range of products means that your design goals can easily become a reality.
Whether you're in the planning stages or ready to choose your glass wall system, contact the experts at Avanti Systems today to get started!