The needs of an office fluctuate over time. Spaces that were once individual offices need to be converted to conference rooms or areas that used to be open need to be turned into individual workspaces or areas for collaboration.
Luckily, demountable architectural wall systems can meet the changing needs of the office with ease. The installation process for demountable partition systems differs from typical drywall installation. And with less mess and less disruption to daily office life, they're a great choice for new builds and remodels alike. When needs change, demountable systems can be removed and reconfigured to create new spaces.
NxtWall offers demountable architectural walls that replace drywall as the office wall system. They offer two demountable wall solutions and have the ability to integrate other materials such as whiteboards, laminate, and fabric.
If you're looking into commercial wall systems, then Avanti Systems is a great alternative to explore. With a range of styles and customization options, Avanti Systems will walk with you though the design process all the way to installation. Leaving you with a beautiful and functional office.
About Avanti Systems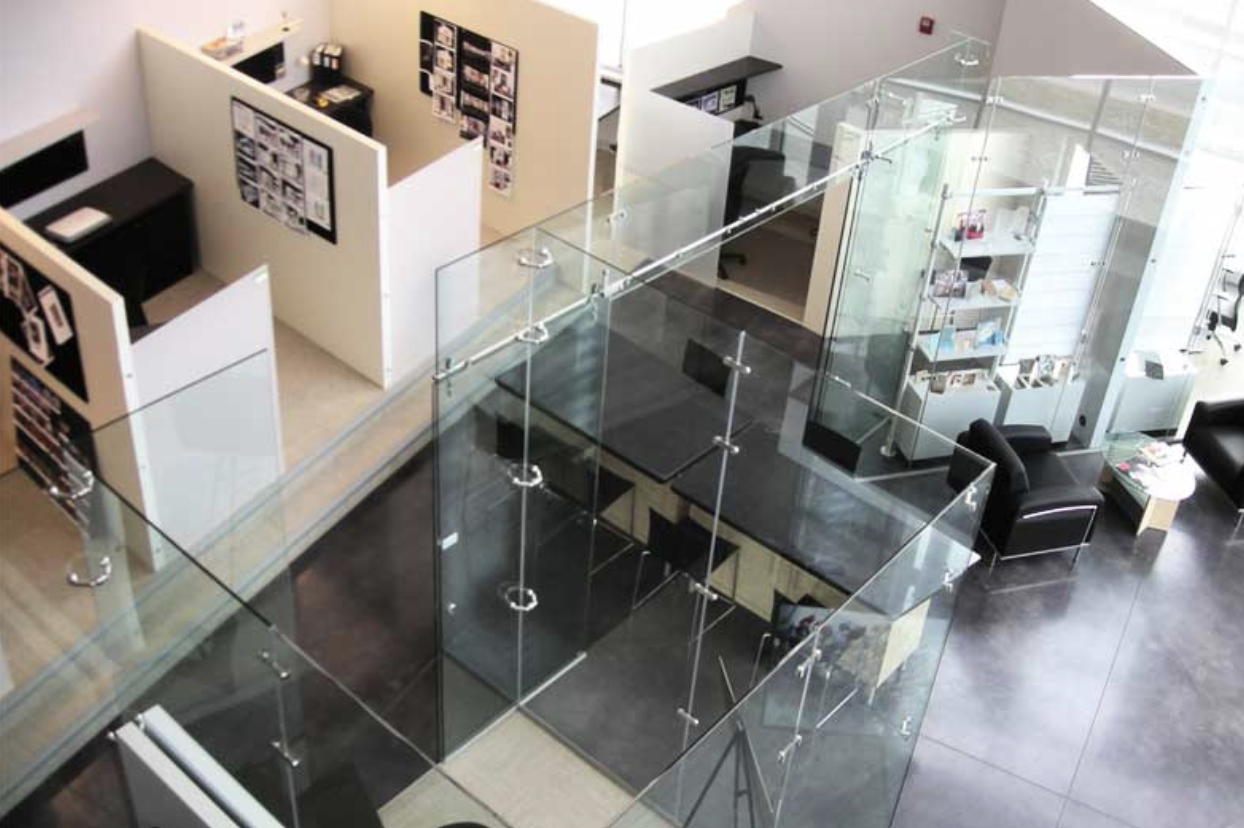 At Avanti Systems, we work with you to design the perfect system for your unique space — whether it's an office, school, showroom, or lobby. With clients that include the Iowa School of Music, Remington Row, West Point Military Academy, Harley Davidson, and Verizon, we design innovative and beautiful spaces that focus on the individual needs of each client.
Avanti Systems Products
Partition Systems
Atrio AltoTM Atrium Wall System
SolareTM Single Glazed Frameless Partition System
SolareTM Double Glazed Frameless Partition System
EliteTM Freestanding Glass Partition System
ElevareTM Mullion High Wall System
ElevareTM Point Support Single Glazed High Wall System
TransversoTM Monoblock Modular Partition System
MovareTM Movable Single Glazed
MovareTM Movable Double Glazed Glass Partitions
Go the Distance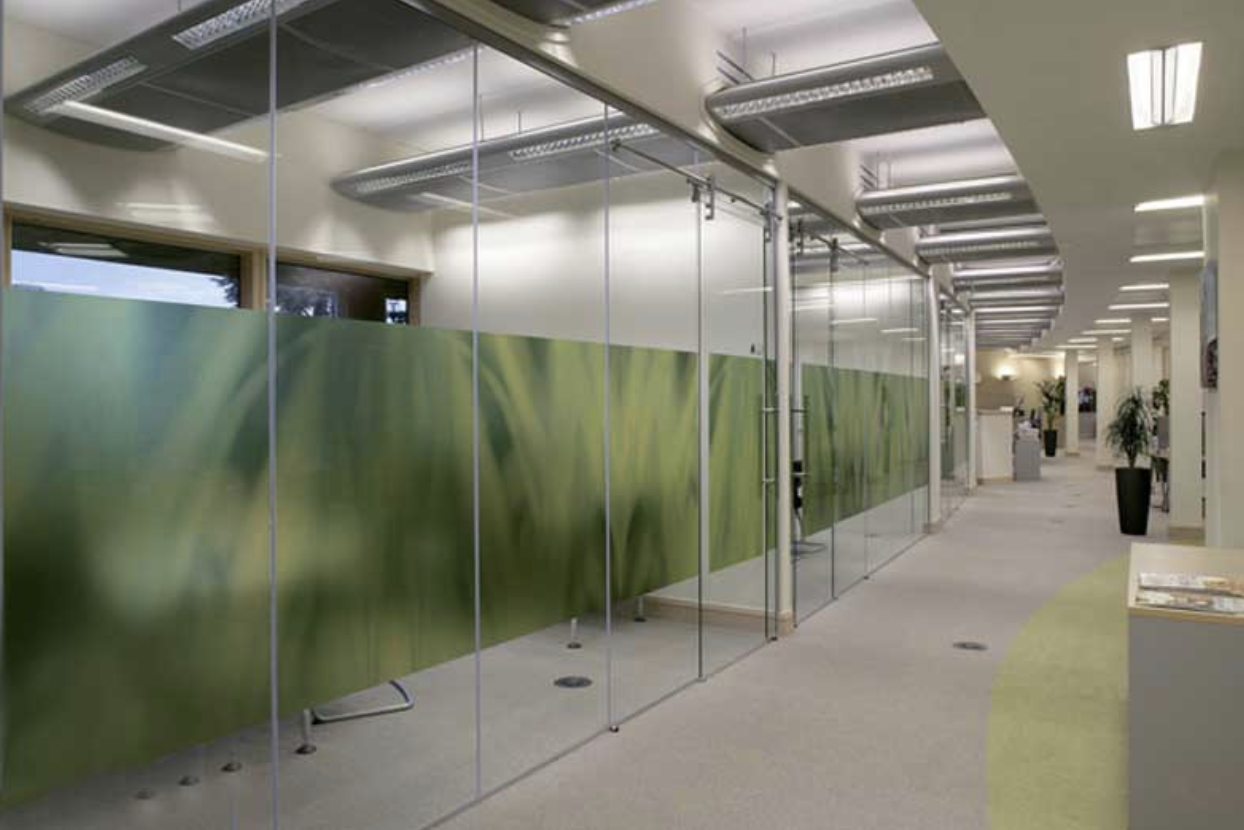 Using the SolareTM Single Glazed Frameless Partition System, this design creates a length of glass partition wall that spans the room. Custom graphics on the glass panels adds visual privacy without blocking natural light or making the room feel too closed off and separate from the rest of the office. An EclipseTM Sliding Glass Barn Door offers quiet access to the space.
Where and When You Need It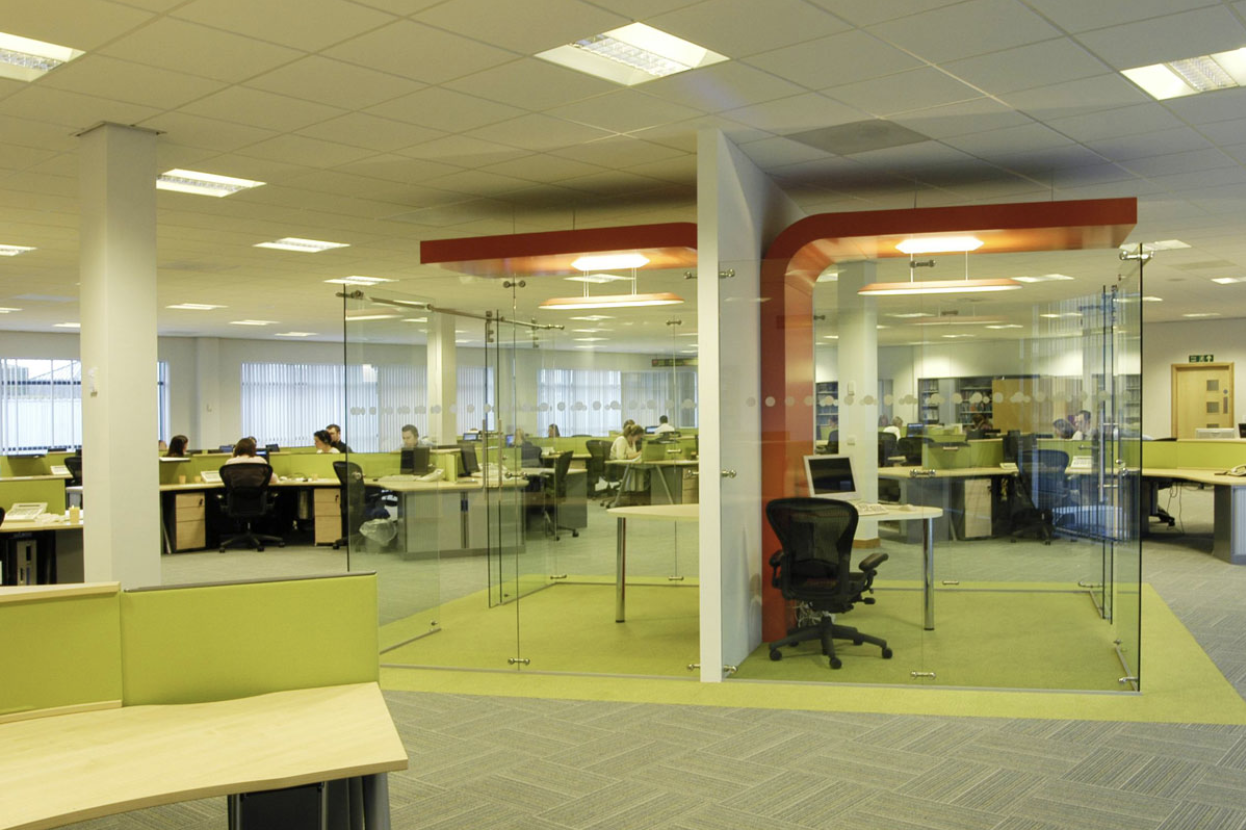 The EliteTM Freestanding Glass Partition System goes where you need it, when you need it. Because it stands independently with stainless steel components and toughened glass panels and only needs single point wall and floor fixings, this system is as flexible as they come. It can also be installed in a curved configuration for a real design statement.
Let in All the Light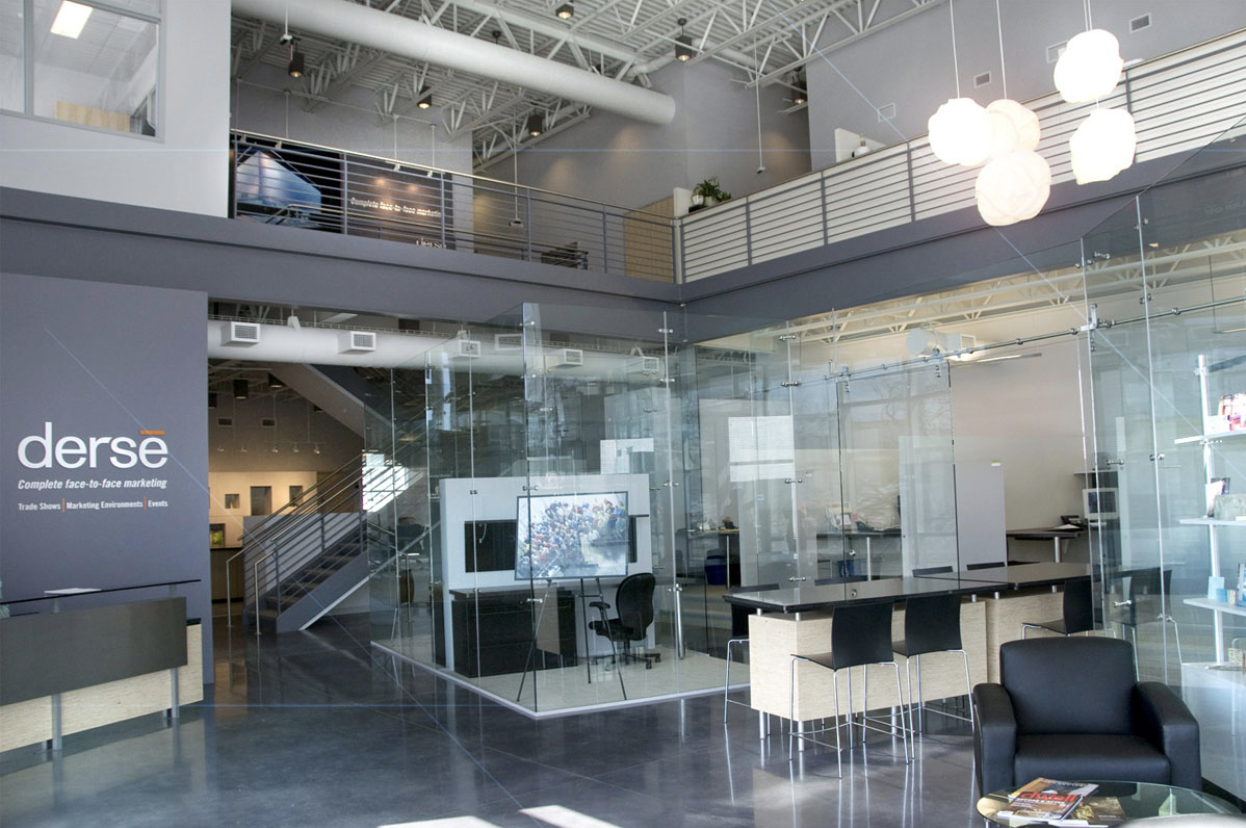 Natural light offers an array of health benefits. And designing with glass partition systems allows employees and clients to reap the benefits simply by coming to work. Freestanding glass partitions make it easy to create separation without creating dark and closed in spaces.
Efficient Installation Process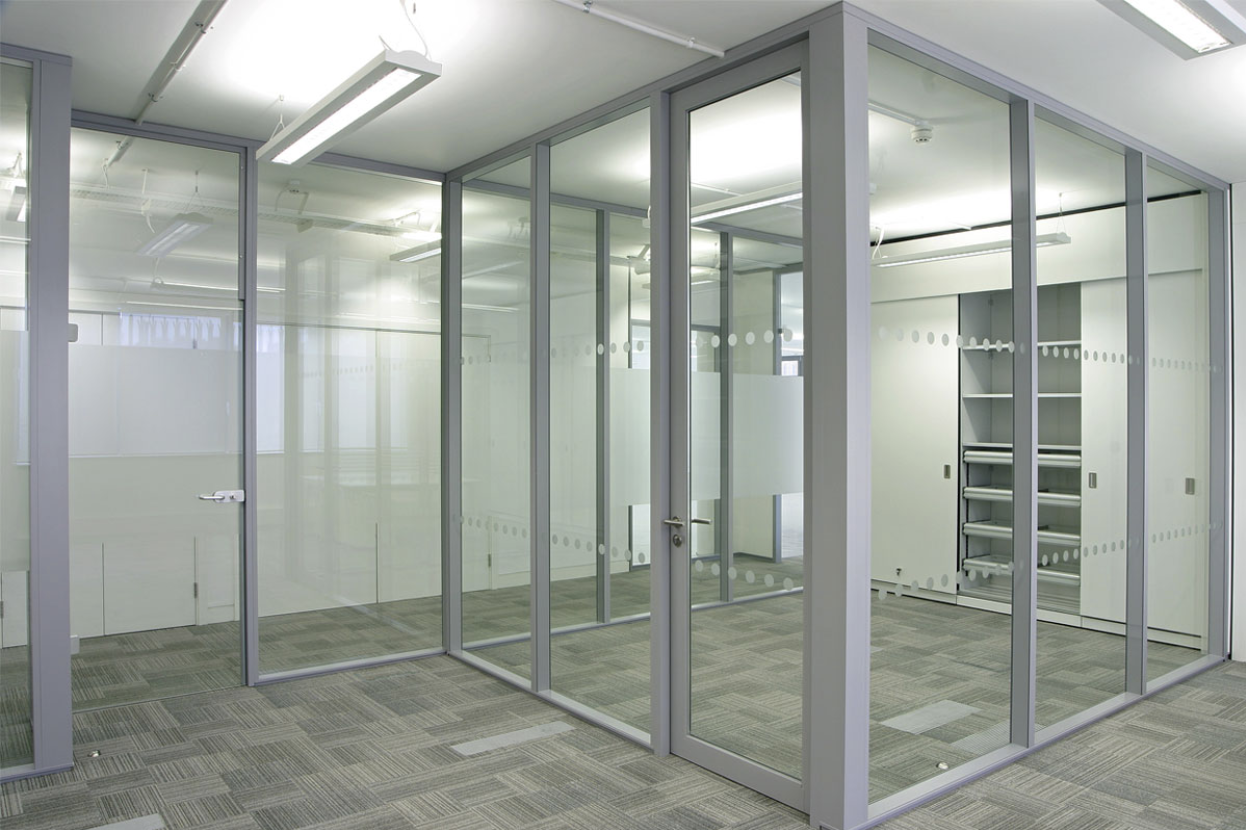 All of our partition systems offer an easy installation process, but the TransversoTM Monoblock Modular Partition System goes even further. These pre-assembled units can be installed on site with minimal disruption to the office, less material waste, and lower site labor costs.
Pivot and Hinged Swing Doors
Acoustic Double Glazed Glass Swing Door
Seamlessly Textured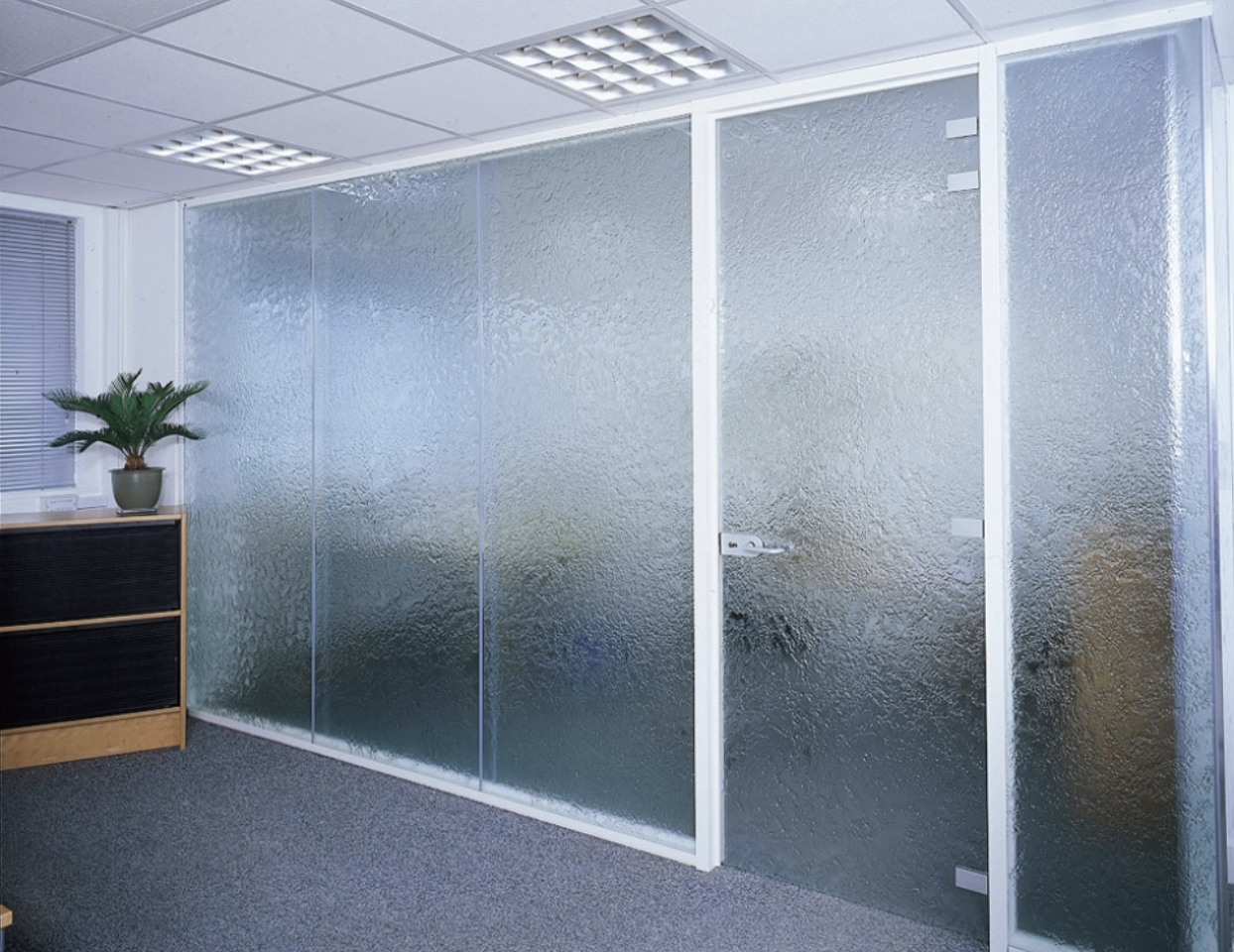 The textured glass of this Hinged Frame Swing door creates a seamless look when paired with the SolareTM Double Glazed Frameless Partition System. The texture also disrupts the line of sight, creating visual privacy without fully obscuring the light from the outer office.
Make a Statement with Color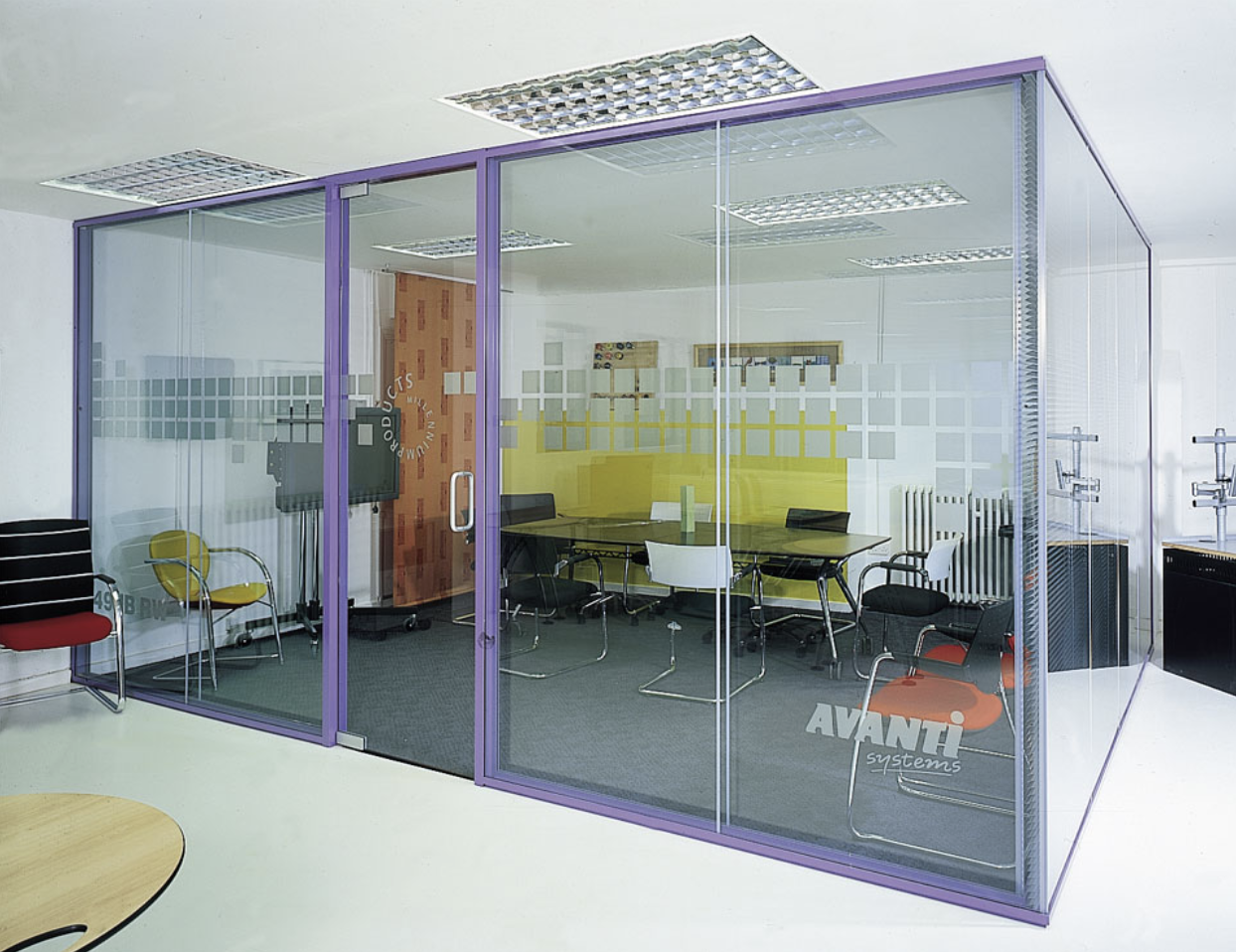 The meeting room created here uses a purple frame and track system to create a standout space. The Pivot Frameless Swing Door offers easy access without blocking the view.
Sliding Glass Doors
CloudTM Assisted Close Premium Sliding Glass Door
PolarisTM Auto Magnetic Slider
EclipseTM Sliding Glass Barn Doors
EclipseTM Sliding Glass Pocket Doors
Add a Modern Touch of Style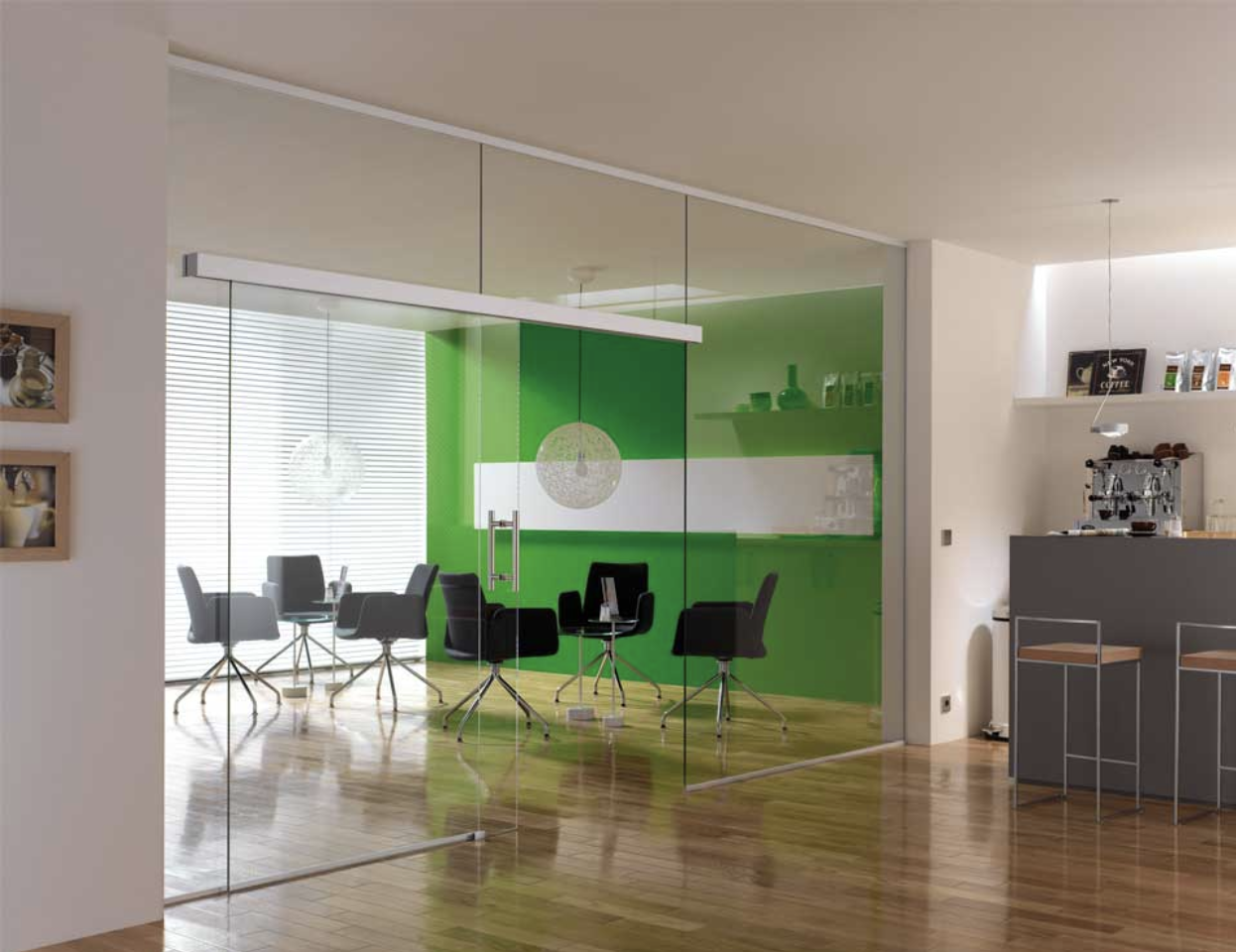 For the ultimate accessibility, CloudTM Assisted Close Premium Sliding Glass Doors offer assisted close technology with a beautiful and modern touch of style. Compatible with our SolareTM Single Glazed, SolareTM Double Glazed, and EliteTM Freestanding systems as well as with a solid traditional wall, the options allow you to create the perfect entry.
Create a Quiet Entry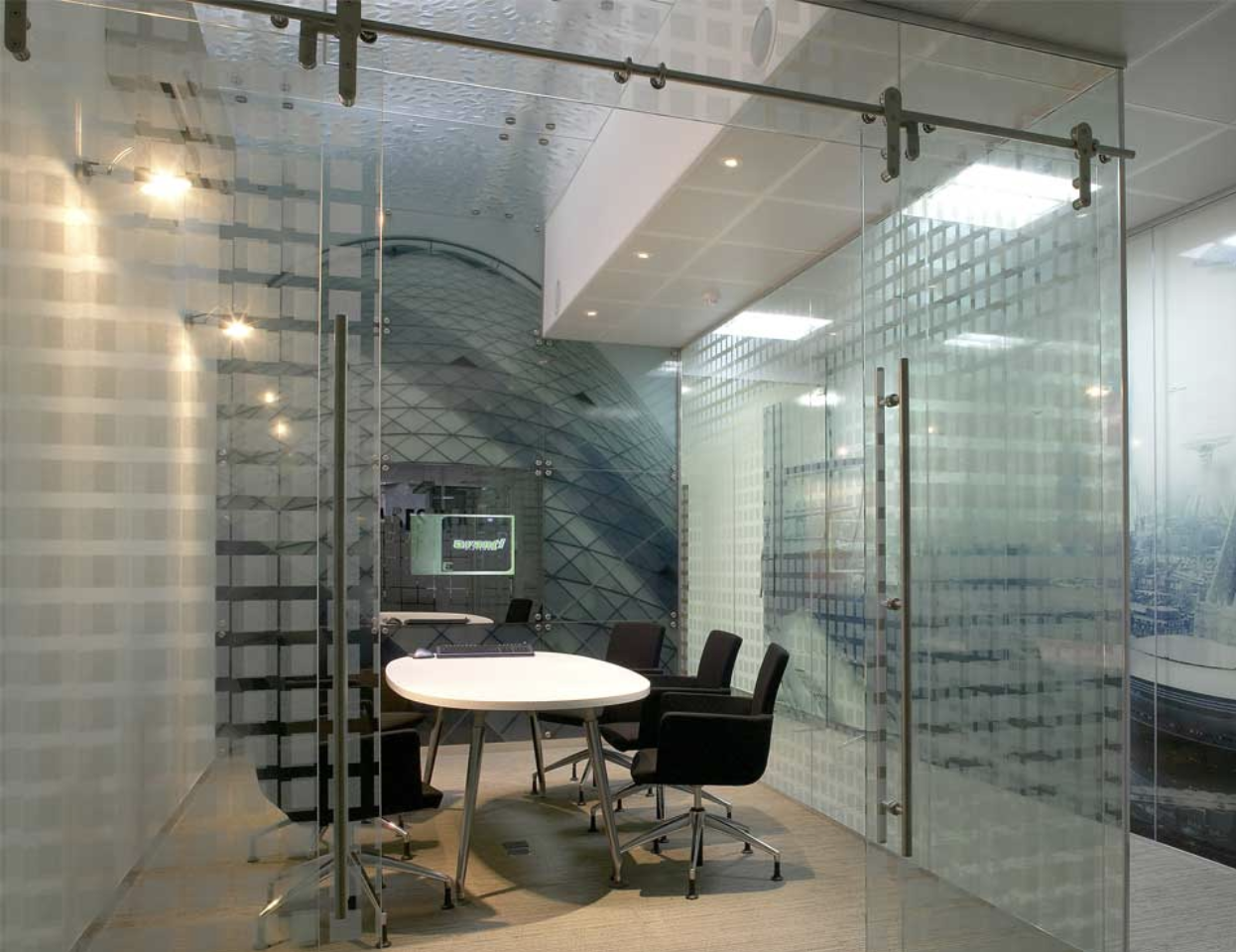 For a quiet entry, an EclipseTM Sliding Glass Barn Door can be integrated into our SolareTM Frameless systems as well as our EliteTM Freestanding system. It can also be paired with a traditional solid wall to encourage natural light and visual connection. For wider entries, you can use two doors that slide quietly together, creating privacy.
Double-Glazed Glass for Acoustics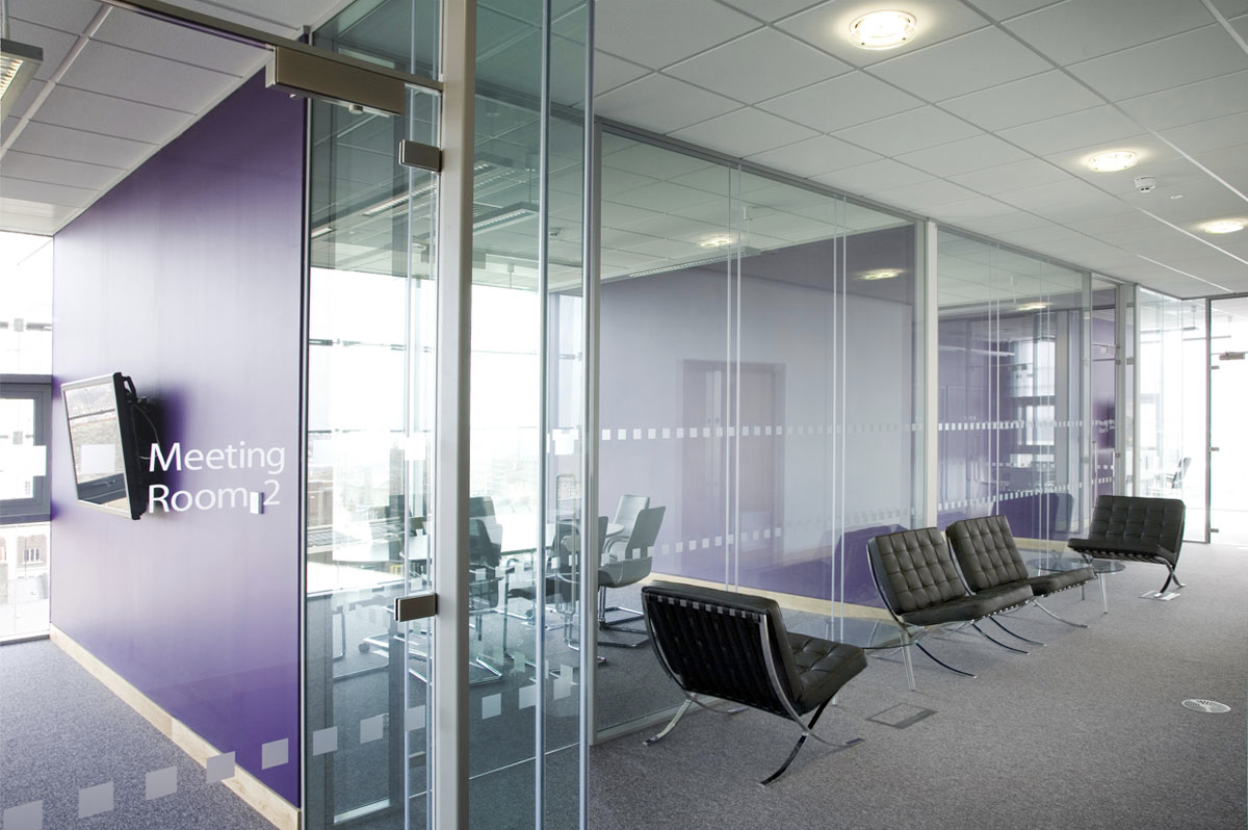 Where acoustic comfort is needed, our Acoustic Double Glazed Glass Swing Doors fit seamlessly into our partitions systems to achieve superior sound resistance.  Paired with a SolareTM Double Glazed partition system you will get superior sound control that rivals a traditional wall.
Benefits of Choosing Avanti Systems
Avanti Systems offers a host of benefits from superior engineering to design consultation. Our extensive range of options means that you'll be able to design the perfect partition system for your office, school, or other commercial space. Most of our systems are fully demountable, giving you the ultimate flexibility. And once you choose the right system and door option, you can add custom graphics or frosting wherever you need it.
Design Consultations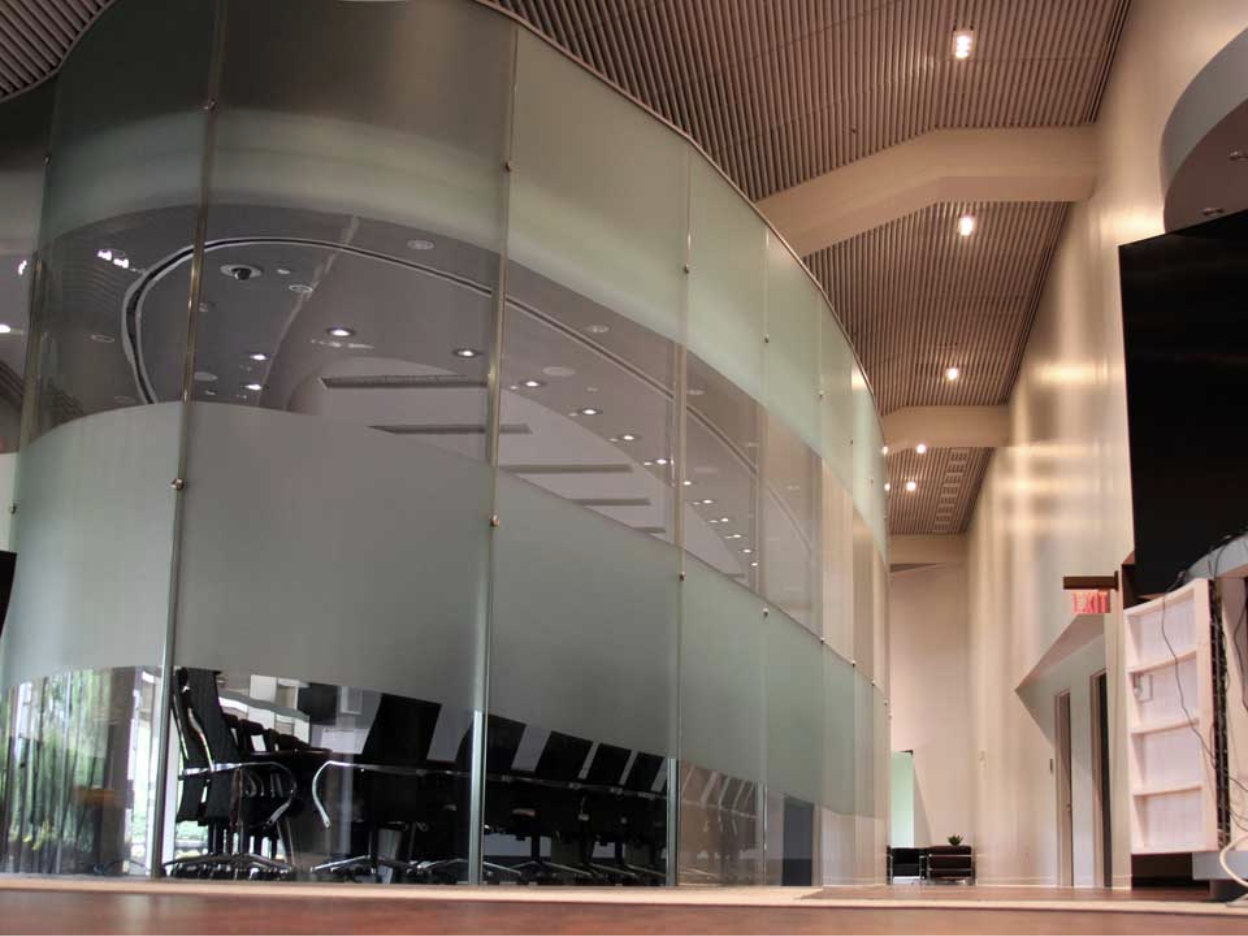 At Avanti Systems, we'll walk you through your project from concept to completion. We offer up-front consulting as well as full-service design and engineering to ensure that you have the smoothest experience possible. With full system customization and preconstruction services, you can rest easy knowing that the system will work perfectly with your space, bringing all the benefits that a glass wall system has to offer.
Consider Avanti Systems as an Alternative to NxtWall
As you design the perfect commercial space, consider Avanti Systems as an alternative to NxtWall. Our extensive range of options means that you'll be able to create a space that meets your needs while looking modern and beautiful.
Contact an expert at Avanti Systems today to explore our glass partition and door options.