Elevare

™

Stacking Double Glazed
Request A Quote
(Elevation, Revit, CAD & Specs)
---
Maximum Glazing Panel Height: 24'-0"
Maximum Glazing Panel Width: 48"
Glazing Available: 3/8", 1/2", & 9/16"
Available Glazing Types: Clear Tempered, Low Iron, Laminated & LCD Privacy Glass
Standard Frame Finishes Available: Polyester Powder Coated RAL, Brushed Stainless Steel & Custom Finishes.
The Elevare™ Stacking Double Glazed High Wall System is an innovative system that supports glass without drilling or cut outs and is streamlined for energy performance. It's design allows for the movement, reconfiguration, relocation the connection elements in a monolithic, laminated or insulating glass system. The Elevare™ Stacking Double Glazed High Wall System is ideal for high visibility areas where sound control is important.
The maximum panel height is 24'-0", maximum panel width is 48" (panels may be larger with engineering). Configurations may be straight, angled or curved. LCD, pivot, sliding and hinged doors may be installed. Glass doors (single glazed and double glazed) are all compatible within the system. Standard frame finishes include: polyester powder coated finish (RAL), brushed finish, stainless steel finish and custom finishes are also available.
---
LEED 2009 (v3): MRc3, MRc4, MRc5, MRc7, EQc4.2, EQc8.1 and EQc8.2.
LEED v4: MRc1, MRc3, MRc4, MRc8, EQc2, EQc7 and EQc8.
(Elevation, CAD Details & Specs)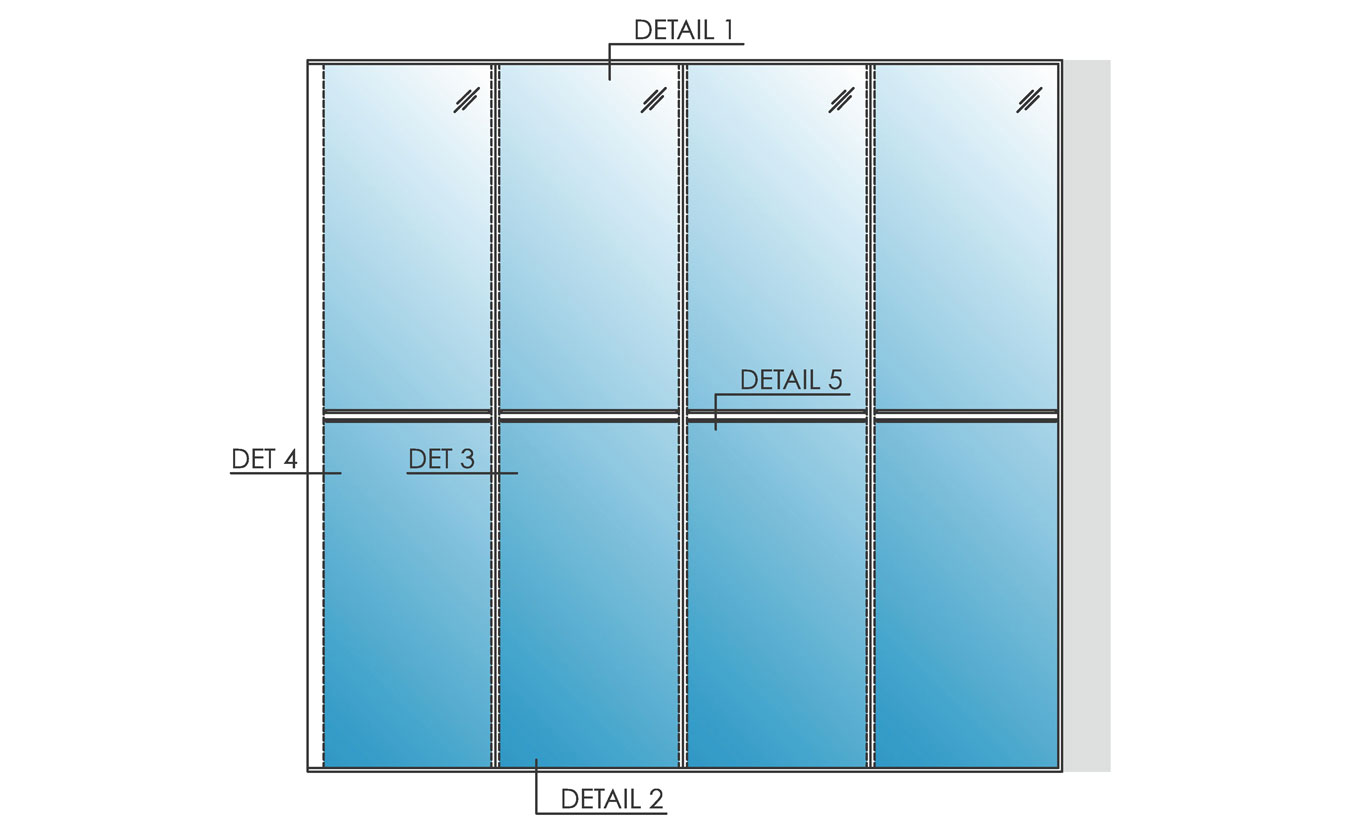 Have A Question?
We would be happy to assist you with any additional information you may need. To send us a message, please fill out the form below. If you are looking for pricing or a formal quote please request a quote here.