Demountable partitions are wall systems that can be removed and reinstalled into a different configuration based on the current and future needs of your business. They are installed on a track from which they can be easily moved with little hassle or mess to clean up. This makes them the ideal choice for your business that is always evolving.
5 Benefits and Features of Demountable Partition Walls
Demountable partition systems, traditionally made of demountable glass walls, boast a wide array of benefits and features, making them the right choice for your business.
1. Demountable Partition Systems Provide Flexibility
Possibly the most appealing benefit, flexibility in configurations, make demountable partitions systems the go-to for many modern offices that need flexibility quickly and in real time. Traditional walls create permanent spaces that, while allowing for privacy, don't allow for the changing needs of the office. Depending on the project, team members may need to meet in small groups or work alone. They may need the use of a large space or a smaller room.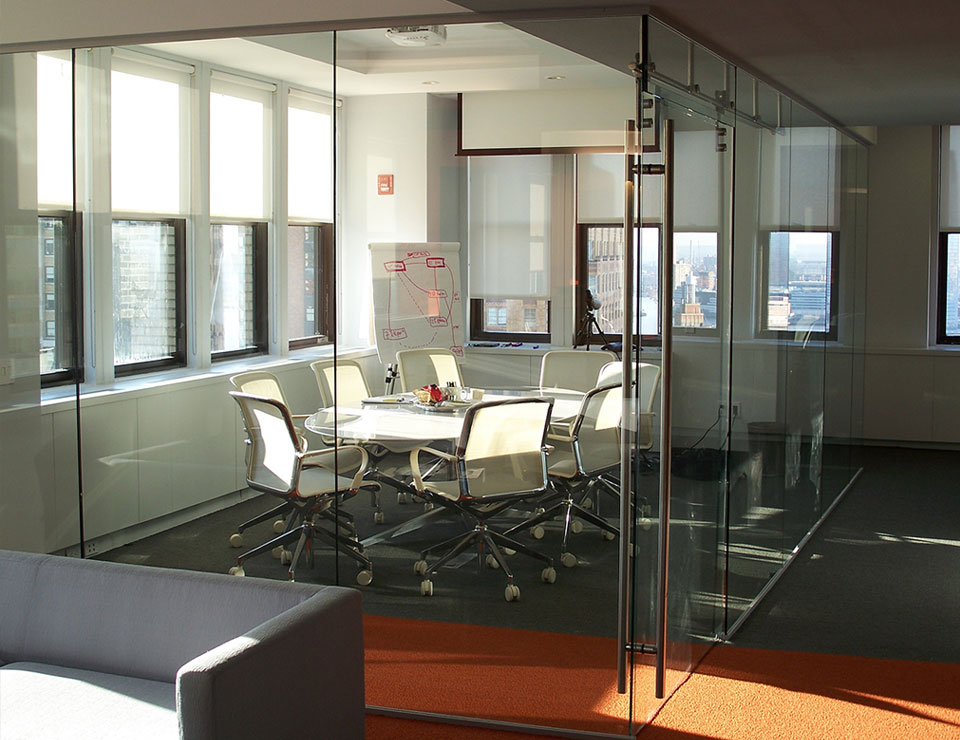 Using demountable glass partitions creates the ability to reconfigure the office whenever you need to without the mess of actual construction. Today's employees work in a fast-paced world in which needs are ever-changing. The flexibility to create a variety of different work spaces increases office productivity substantially with little to no additional cost.

Demountable partitions can be used in an endless number of office scenarios, but it doesn't end there. Hotels can use demountable glass walls to create conference demountable rooms or smaller meeting rooms to meet the needs of their guests. Hospitals or schools that are in need of separate spaces can also install demountable partitions that open up possibilities to support their needs. When they are no longer useful in that particular configuration, the partitions can be removed and reinstalled elsewhere.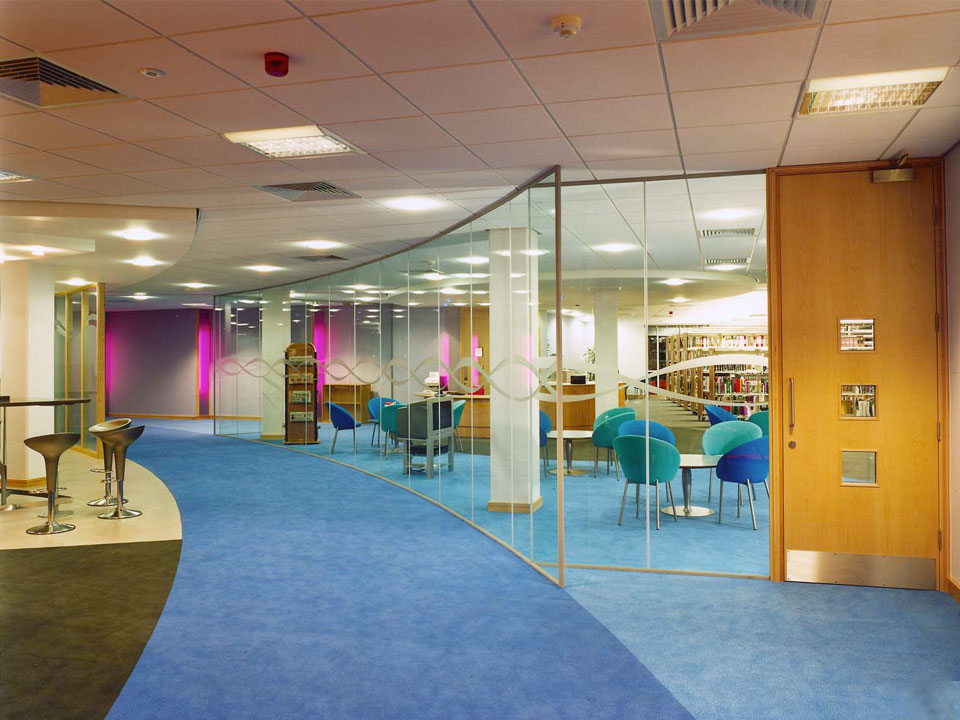 2. Demountable Office Wall Partitions Are Sustainable
The added cost and waste that comes with a business remodel is not environmentally or budget-friendly. With multiple LEED credits, Avanti Systems is committed to protecting the environment through their attention to sustainable design. As a demountable partition manufacturer, it's important that this commitment be at the forefront of the products that are offered.

Rather than undergoing an expensive and wasteful remodel, installing demountable partition wall systems creates sustainability that can grow and flex with the needs of your business. As your business changes, so can the configuration of the demountable glass partitions, saving you time and money and ultimately having less of an impact on the surrounding environment. Reusing the demountable office wall partitions means that you're not wasting additional money on new materials each time you need to adjust your space.
3. Demountable Office Walls Are Cost Effective
Because of demountable office wall's ability to be installed where you need them when you need them, a demountable glass partition system only needs to be purchased once and will give you endless options for their use.

When you move into a new space for your business, it's difficult to predict your needs five or ten years down the road. You may even find yourself in a position where you need to make changes sooner than that. Demountable partition systems help to take the stress out of these necessary changes without the price tag of a full remodel.
4. Demountable Partitions Complement the Design
Designing an office space or business location means there are a seemingly endless number of design decisions. Whether you're installing demountable partitions as part of the initial build or installing them later as part of a remodel, demountable glass partitions can be customized to complement the existing design of your space.

The panels can be placed in a straight, angled, or curved configurations to fit into and complement their surroundings. Depending on the type of demountable system you choose, the partitions can be freestanding, frameless, or moveable, increasing their integration even more.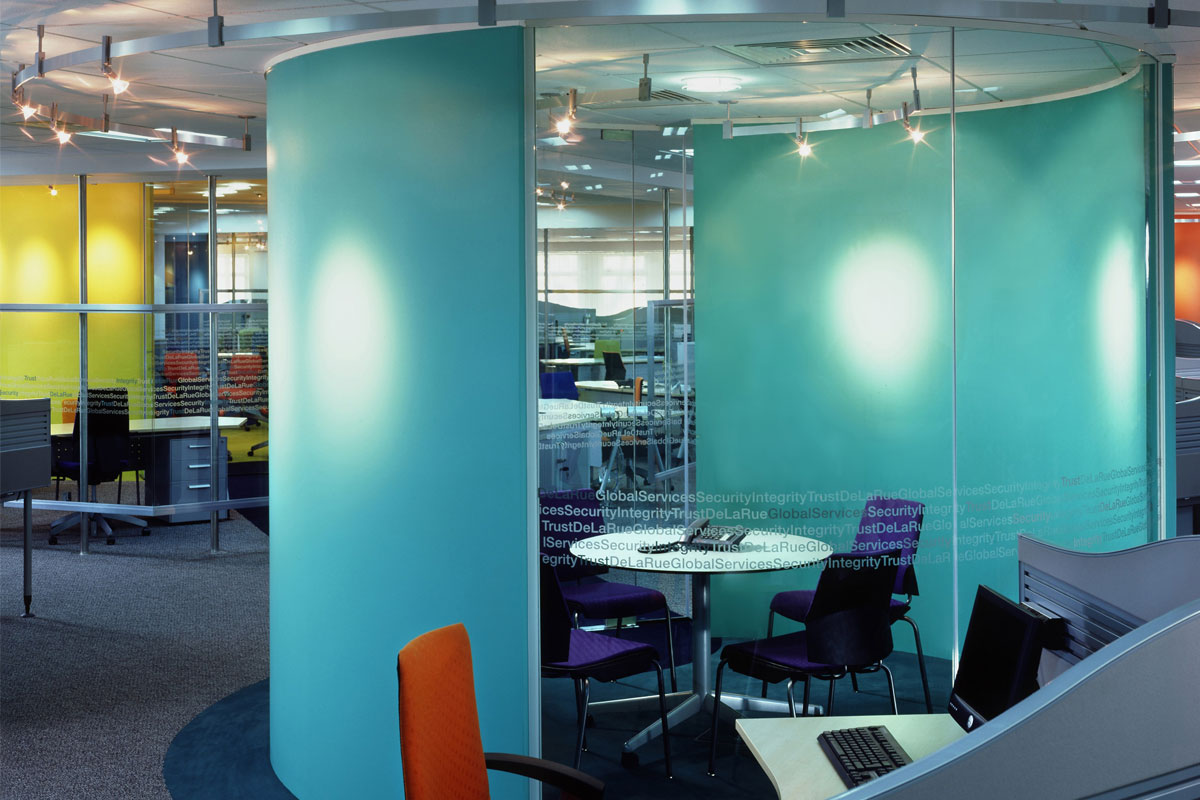 The design of the demountable glass partitions creates additional opportunities to customize the partitions to complement the design. Demountable glass partitions can be frosted, allowing light to filter softly through and into the room. They can be fully frosted or include a design. Demountable glass partitions can also include LCD privacy smart glass that can change from transparent to translucent in 1 millisecond. The LCD screen can be used as a projector while also creating privacy for those in the room.

Whether through the configuration of the panels or the design on the glass, demountable glass partitions are aesthetically pleasing no matter where they are located.
5. Demountable Partition Systems Offer a Wide Array of Options
Demountable wall manufacturers have created a variety of wall systems that incorporate demountable partitions. They also allow for an incredible amount of customization which means that no matter what you're looking for, you're likely to find it.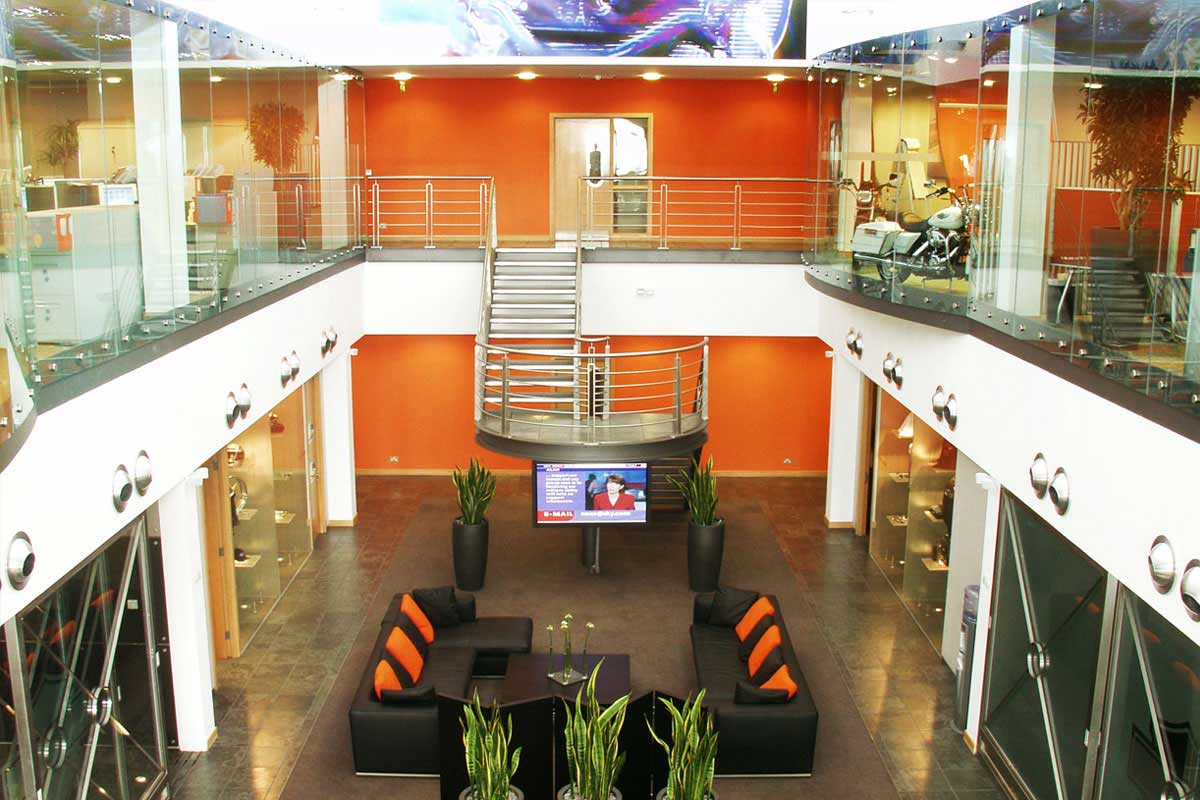 Atrium wall systems
that create an open feel and room to breath can include demountable partitions. This option makes it more cost effective should you decide to open an area up, adding a balcony for additional views of the lower floors.
Frameless partition systems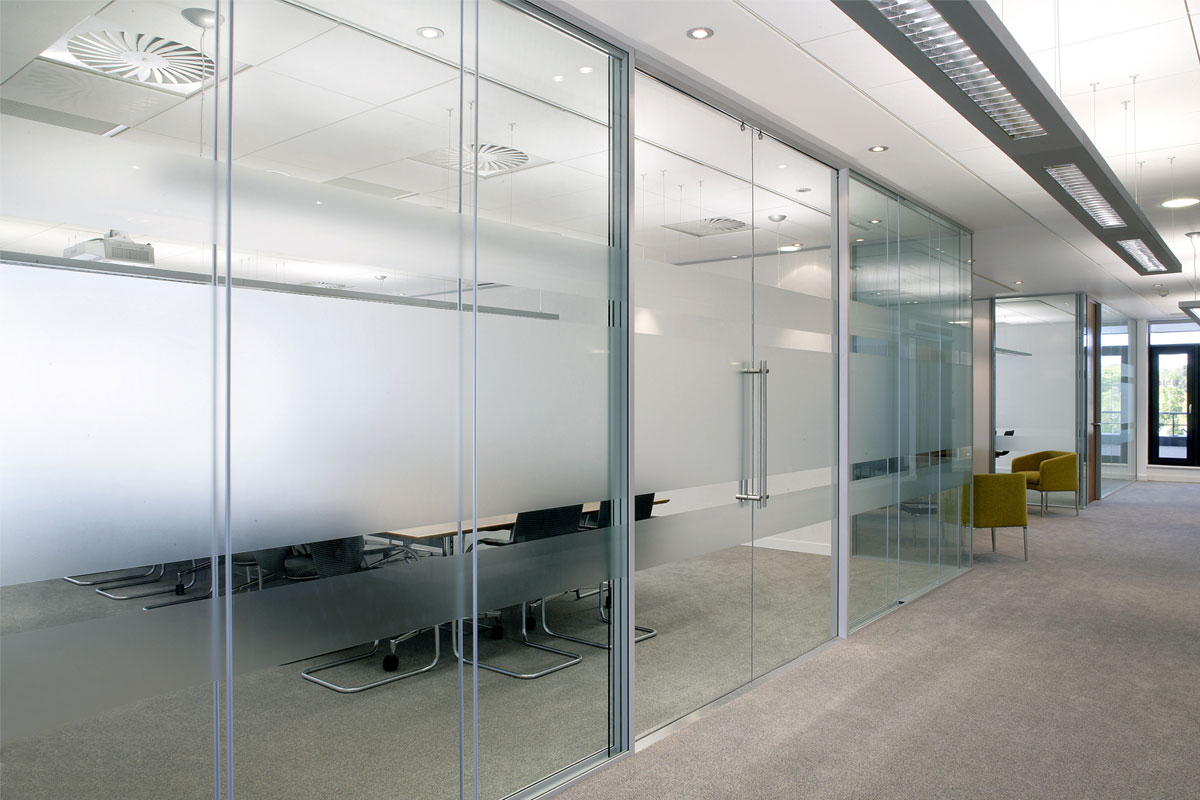 Frameless partition systems
that can be either single-glazed or double-glazed include demountable partitions which add flexibility to the space, turning small rooms into large demountable rooms or opening up the floor plan as needed. The double-glazed option allows for integrated blind installation for increased privacy.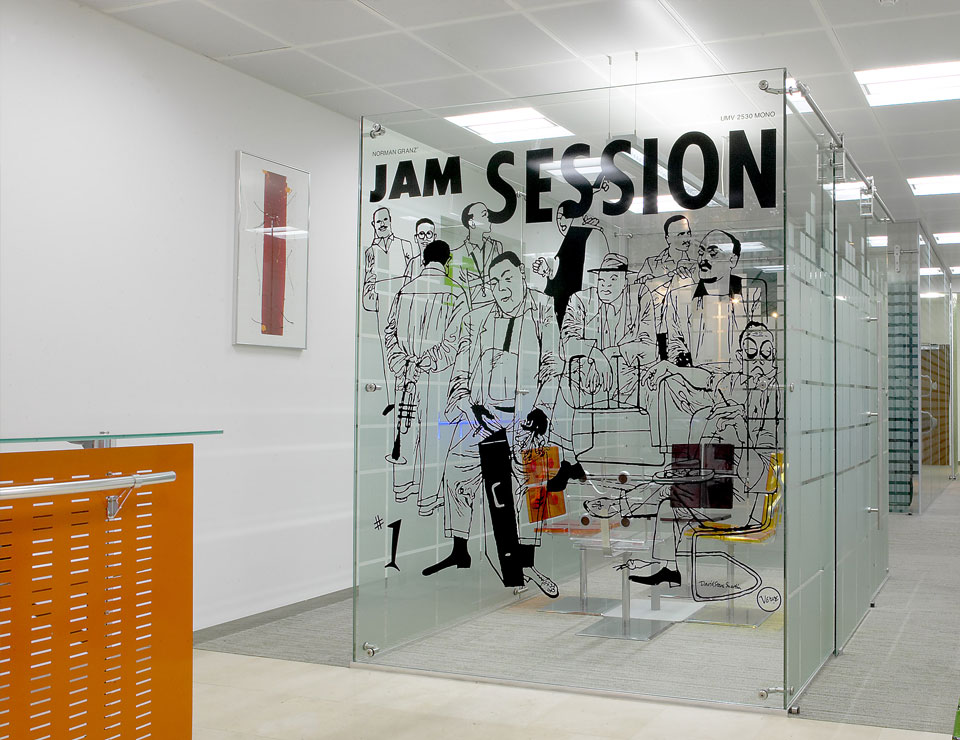 Freestanding partition walls
can be placed virtually anywhere, creating wall systems where you need them the most. When they need to be used for a new purpose, they can be taken down and reinstalled in a new location and new configuration.
Choose Flexibility for Your Office Space
When you're running a business, the level of ease and flexibility are two features that can make or break an office atmosphere. Demountable partitions, with their ease of use, flexibility, and sustainability make these the perfect and fully customizable choices for your business.
The challenges of keeping up with the changing needs of your business are simplified with the installation of a demountable glass partition system.
Avanti Systems
can help you add demountable partitions to your office and help optimize your space, by creating a demountable office for you.
Other Demountable Resources