The appearance of COVID-19 in 2020 turned the working world — along with the rest of the world — upside down. Offices that had been filled with employees and clients emptied in favor of a work-from-home model that we all had to figure out as we went. 
As people begin their long awaited return to the office, companies are working to ensure that everyone is safe and comfortable as they re-enter the workplace. One way to achieve this is to incorporate temporary walls in the office.
Not only do temporary walls help to mitigate the spread of germs, but they also provide a level of soundproofing and acoustic comfort. Temporary walls also help to create smaller spaces where people can have more privacy than previously open office plans allowed. 
After working from home, returning to the office can feel overwhelming and distracting if everyone is in one shared space. Temporary walls in the office allow you to enclose smaller spaces with the option to remove the walls and create an open space if it becomes necessary, without the need for an expensive remodel.
Problems With Other Temporary Wall Systems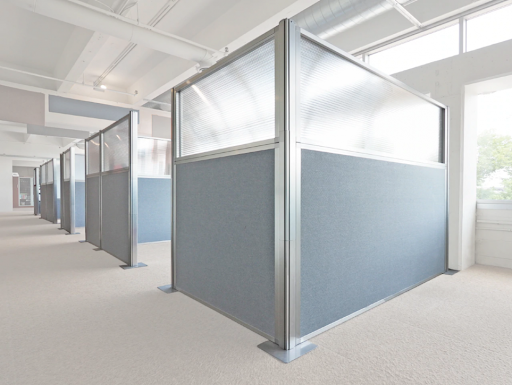 A common way to create temporary spaces is with movable fabric covered partitions. They can be a cheaper option, however, their low quality and poor sound resistance means they don't do much more than provide visual privacy, and they don't contribute aesthetically to an office space.
Since they are typically only secured at the bottom, they aren't as stable as other, more effective options. The fabric is also difficult to clean, showing stains and harboring germs.
To achieve a beautiful aesthetic and superior functionality, choose the most attractive temporary wall office systems.
Create a Conference Room in an Instant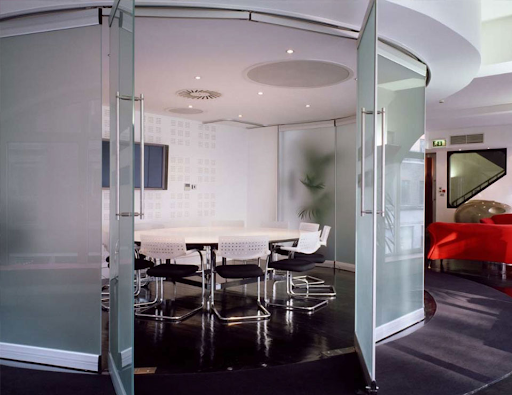 A MovareTM Movable Single Glazed partition system can be configured so that it creates a conference room instantly. It can be parked in multiple configurations, and it can accommodate tempered, laminated, or LCD glazing. Custom frosting or graphics add a personal touch.
Choose Pre-assembled Units for Quick Assembly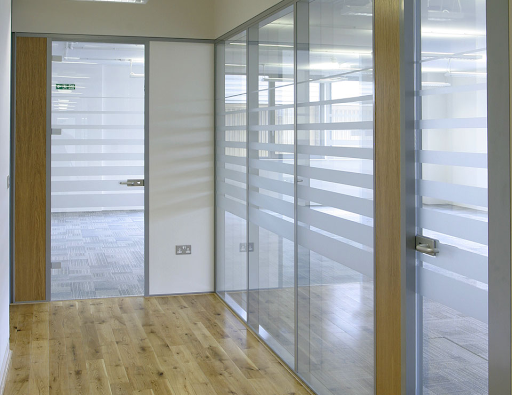 If disruptions to daily office operations need to be minimized, the TransversoTM Monoblock Modular Partition System is the best choice for temporary walls. The units are pre-assembled and can be installed quickly with minimal disruptions to the office. This also reduces labor costs and material waste.
Transform a Space with a Modern Look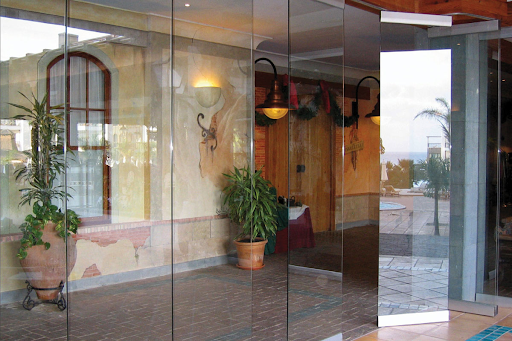 Glass temporary walls for the office are a modern way to complement any design aesthetic. Frame finishes include polyester powder coated finish (RAL), brushed finish, stainless steel finish, and custom finishes that will complete the design while supporting the temporary wall system.
Erect Temporary Walls Anywhere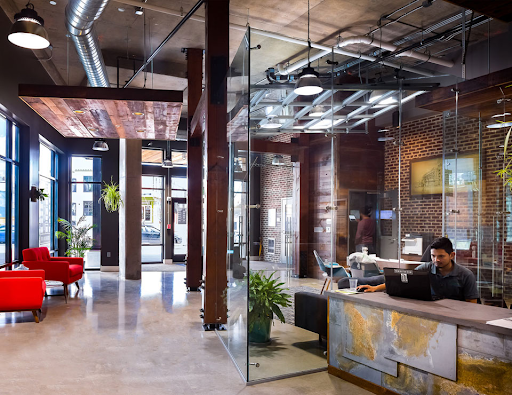 For the ultimate flexibility, the Elite™ FreeStanding Glass Partition System stands independently, allowing you to create temporary walls for the office anywhere you need them. Head fixing isn't required, so they can be erected anywhere with only single point wall and floor fixings.
See Movable Partitions in Action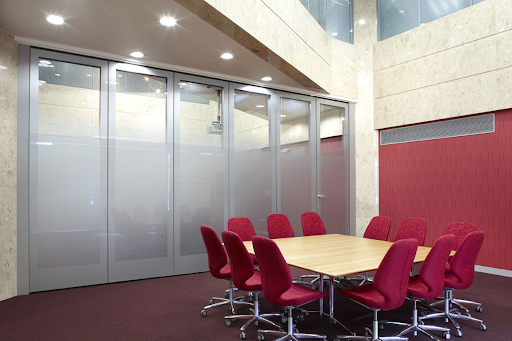 For the best in acoustic control and temporary space, movable walls are a great choice to instantly transform a room from a large meeting space to smaller breakout spaces. 
The Movare™ Movable Double Glazed Glass Partition System provides temporary acoustic rated walls with the option to add customized frosting or graphics for added privacy and design. You can also choose to add integral blinds between the two panels of glazing.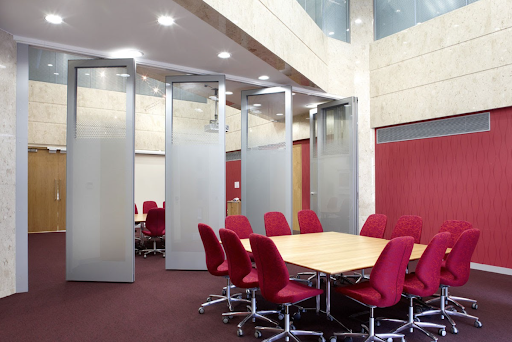 If circumstances call for a larger space, the panels glide smoothly on their tracks and park out of the way. This system is well suited to hotels, conference centers, corporate offices, hospitals, schools, colleges, universities, churches, and sports and leisure facilities.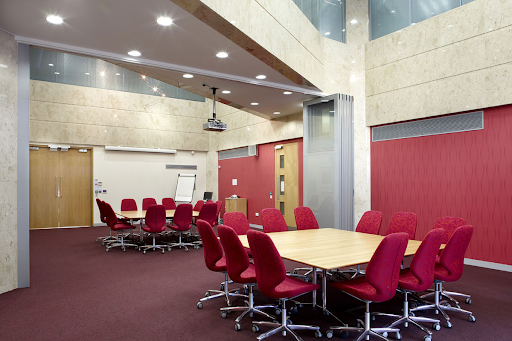 There are multiple parking configurations, so you'll have the perfect way to open the space and park the panels out of sight. Once the temporary walls are parked out of the way, the larger space can be utilized.
Enhance Your Office Space with Temporary Walls
A dynamic office needs dynamic solutions. Temporary walls for the office are the ideal way to create a space that is responsive to changing needs. With a variety of styles to choose from and the ability to change the configuration quickly, glass temporary walls from Avanti Systems will instantly help you increase productivity and comfort.
Contact an expert at Avanti today to design the ideal wall system to adapt to your changing office needs.