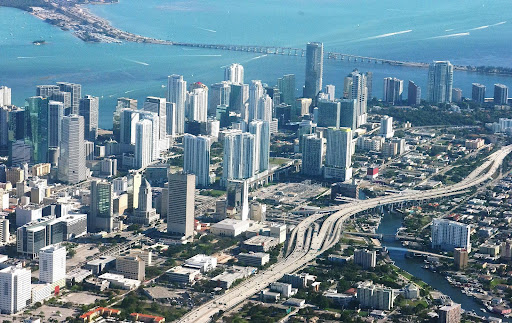 Miami is known as a popular vacation spot, with students on spring breaker and families alike flocking to the beaches and sights that Miami has to offer. For its year-round residents, Miami offers a diverse array of cultures and design styles that informs the office design and materials.
Those that are lucky enough to live and work here year-round can bask in eternal summer, enjoy rich cultural diversity, connect with nature, and have fun in a laid back, anything goes city. To live and work in Miami is to have the advantage of warm weather year round (the average temperature in the winter is just below 70-degrees), a vibrant art scene, a variety of neighborhoods, and design styles that are a nod to the past while also embracing the future.
Glass partitions in Miami offices enhance the existing design or help guide a new aesthetic, allowing for the flow of natural light and views of nature while maintaining an open office feel.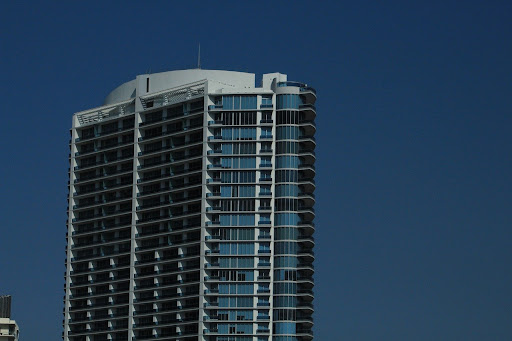 Take a Cue from Miami's Top Design Styles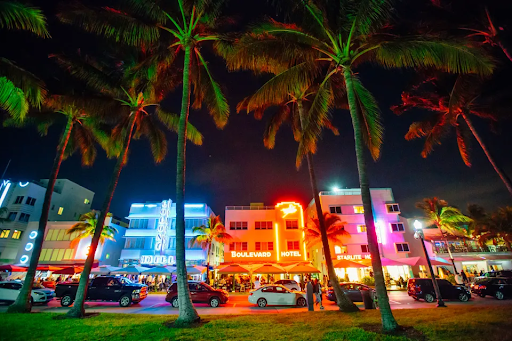 A row of Art Deco buildings, lit with glowing neon signs, demonstrates the preservation of Miami's Art Deco style by showcasing exciting and vibrant designs. Other prominent design styles in Miami are Mediterranean, which features natural materials, and a tropical version of midcentury architecture known as Miami Modern, or MiMo.
Enhance an Art Deco Design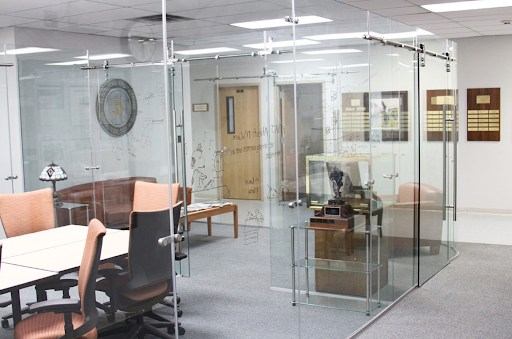 Miami is known for its preservation of Art Deco style buildings and interiors. The best glass partitions for Miami are able to separate a space and create privacy without hindering the design, but instead enhancing it. Glass partition panels can feature hardware that, through the choice of finish and style, blends with the existing design.
Showcase Natural Elements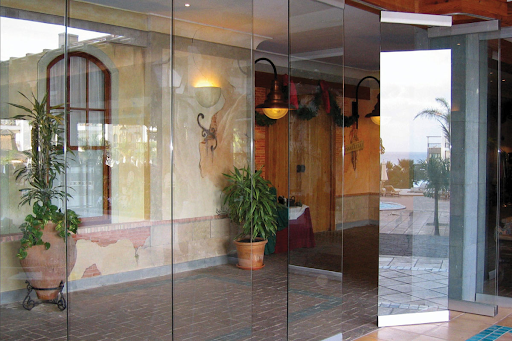 Mediterranean Revival, another Miami design style, blends contemporary materials, like glass and metal, with traditional stucco and brick to create a design that transitions from the historic to the modern. Glass partition panels allow the serene and luxurious Mediterranean elements to shine.
Embrace Color and Energy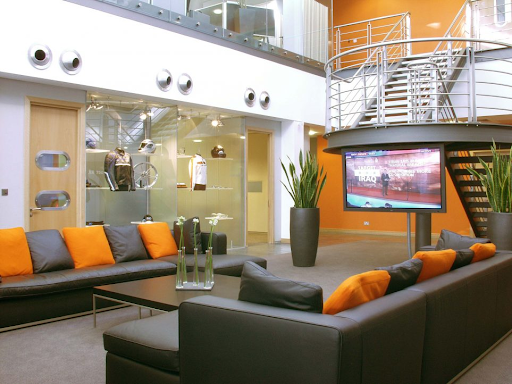 MiMo embodies theatrical drama and embraces color and energy. Integrating glass partition panels into MiMo design allows the bright pops of color and other midcentury elements to take center stage while creating an open and inviting space.
Integrate Bright and Vibrant Colors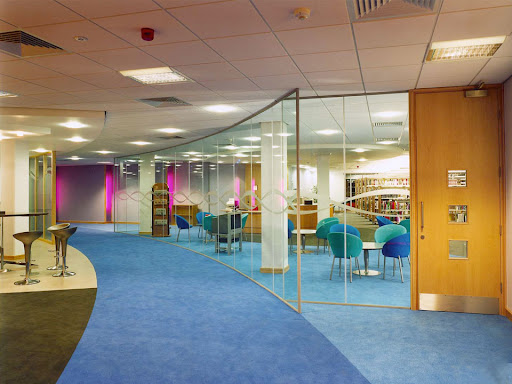 Miami is known for its vibrancy. A rich culture taking inspiration from sun, sand, and sea leads to design that reflects this spirit. Glass partitions create an open space where colors can be seen throughout the space. Bringing bright colors into a design injects excitement that blends seamlessly into Miami's culture.
Magically Transform a Room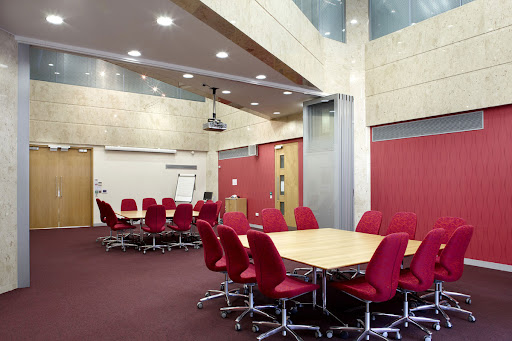 Movable glass partition walls are a perfect choice for businesses in the Magic City. Miami's nickname comes from how the city seemingly sprung up overnight, its population increasing dramatically in a short period of time thanks to a railway that led to the city in the late 1800s.
Taking a cue from the city's "magical" origins, movable glass partition walls can transform smaller spaces into one large room in seconds. With both double glazed and single glazed systems to choose from, MovareTM Movable Walls & Folding Glass Partition Systems can be parked in various configurations to create a pleasing temporary interior office space.
Flexible Designs for an Evolving Space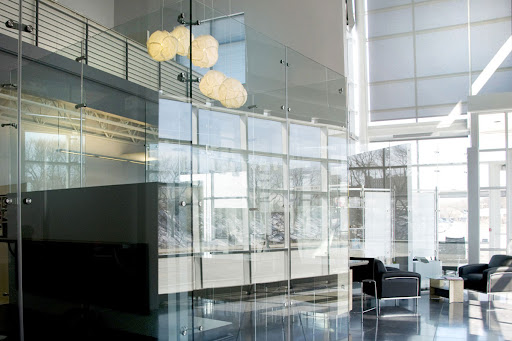 As the needs of a Miami office change, the design must be able to change with it. The EliteTM Freestanding Glass Partition System allows the office to evolve and meet changing needs. This system is freestanding and doesn't require head fixing, so it can create offices where they are needed without impeding the natural Miami sunlight.
Enhance Your Miami Office with Glass Partition Systems from Avanti
With the sunshine, lush natural environment, exciting urban spaces, and a strong sense of community and diversity, Miami is an exciting place to live and work. Glass partitions give you an opportunity to bring this excitement indoors to enhance the office environment. Flexible spaces, an infusion of natural light, and the ability to blend seamlessly with popular Miami design styles make glass partition systems from Avanti the right choice for your office or workspace.
Contact an expert at Avanti Systems today to design an office space that exudes Miami style.