Aluminum framed storefront entrances get a stylish upgrade with these beautiful alternatives. 
Frameless Glass Partition Systems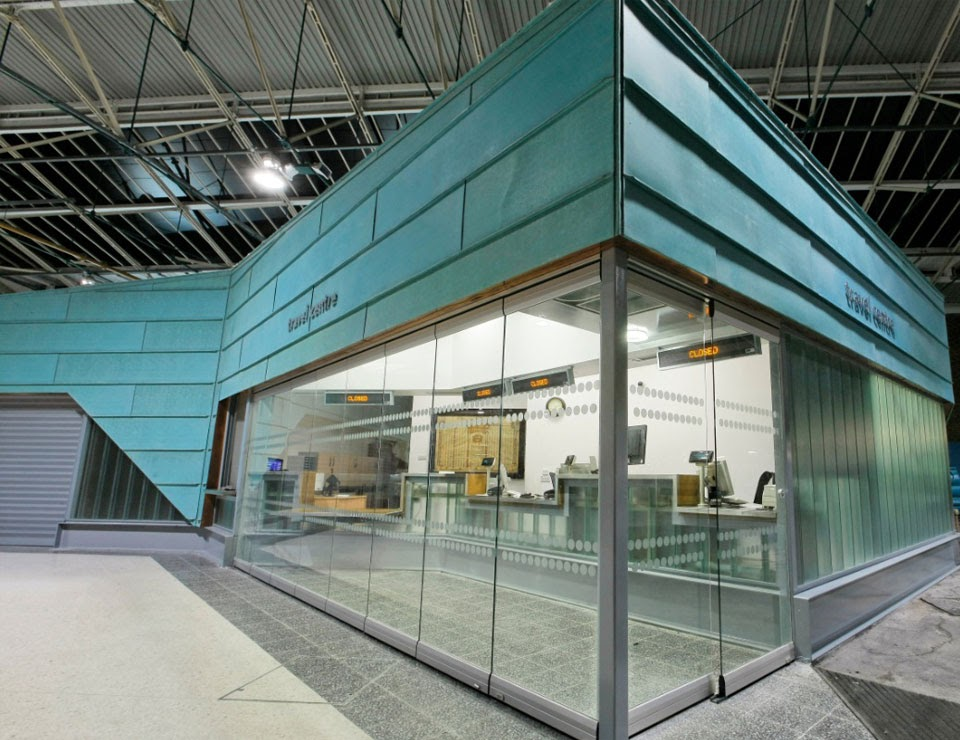 Uninterrupted Views
Aluminum framed entrances and storefronts often obstruct views to the interior of a store, which means that potential customers may not immediately see the products they want and won't enter your store. Frameless partition systems create unobstructed views that put your merchandise on full display.
Display Products
You spend a lot of time on product displays, and frameless alternatives to  framed entrances and storefronts mean that your customers will have an unobstructed view to the interior of the store.
Add Natural Light
Natural light highlights your products in a way that interior lighting struggles to do. Adding frameless storefronts and entrances to the design of your retail space allows natural light to show off your products.
Flexible for Easy Customization
Choosing an alternative to aluminum framed entrances and storefronts gives you the flexibility to widen your store's entrance on high traffic days. The panels can be easily moved back into place to close the entrance or make it narrower, depending on your needs. These systems stack neatly out of the way, allowing for the uninterrupted flow of traffic.
Alternatives to Aluminum Framed Entrances for Storefronts
At Avanti Systems, we provide options to use as an alternative to aluminum framed entrances for storefronts. High walled systems create lots of space to showcase products and displays. Choosing a frameless style means that aluminum frames can't obstruct the customers view of your store.
Moveable Systems Provide Flexibility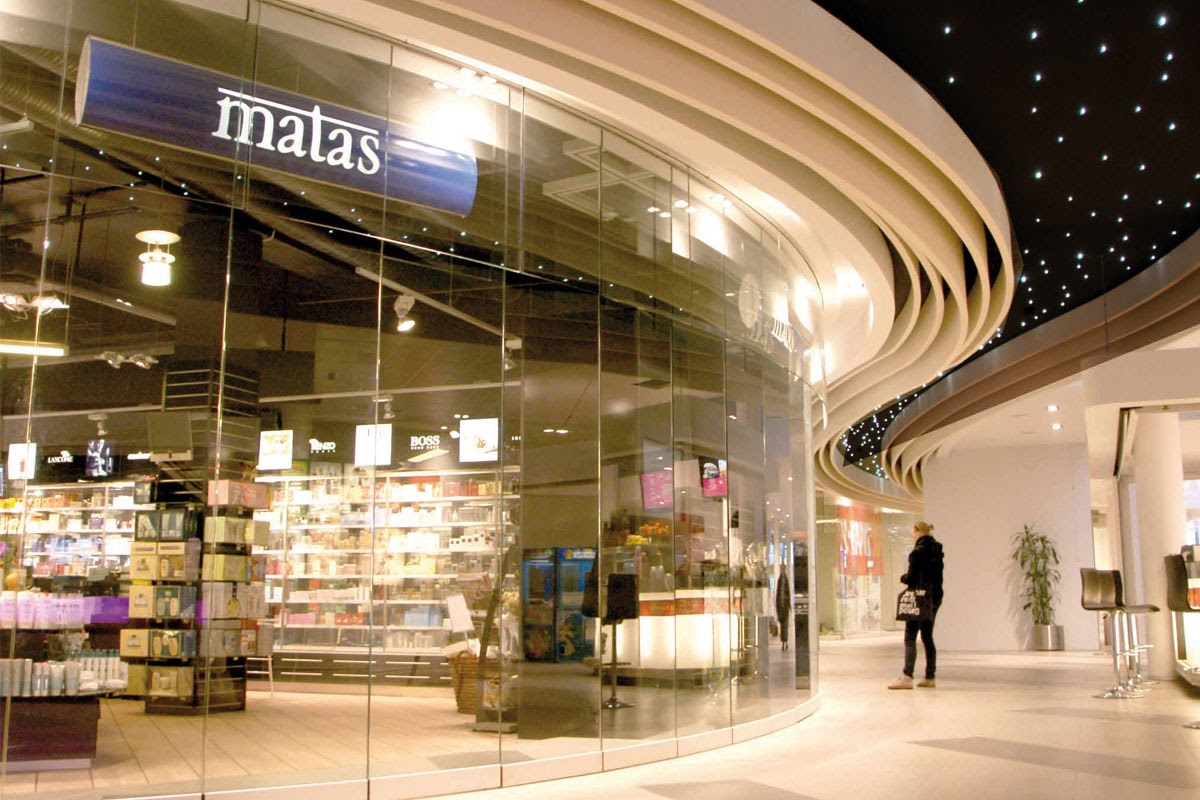 Avanti's Movare™ Movable Single Glazed is a wonderful alternative to an aluminum framed storefront entrance. It features the flexibility of multiple parking positions, and the end panels can be free swing pivot doors to provide easy access.
It can also be opened wide to create a larger entrance, or closed when the day is over. Multiple parking positions means true customization.
For added customization, the glass panels can be frosted to include your store's logo, brand identity, or other patterns.
Choose Your Glazing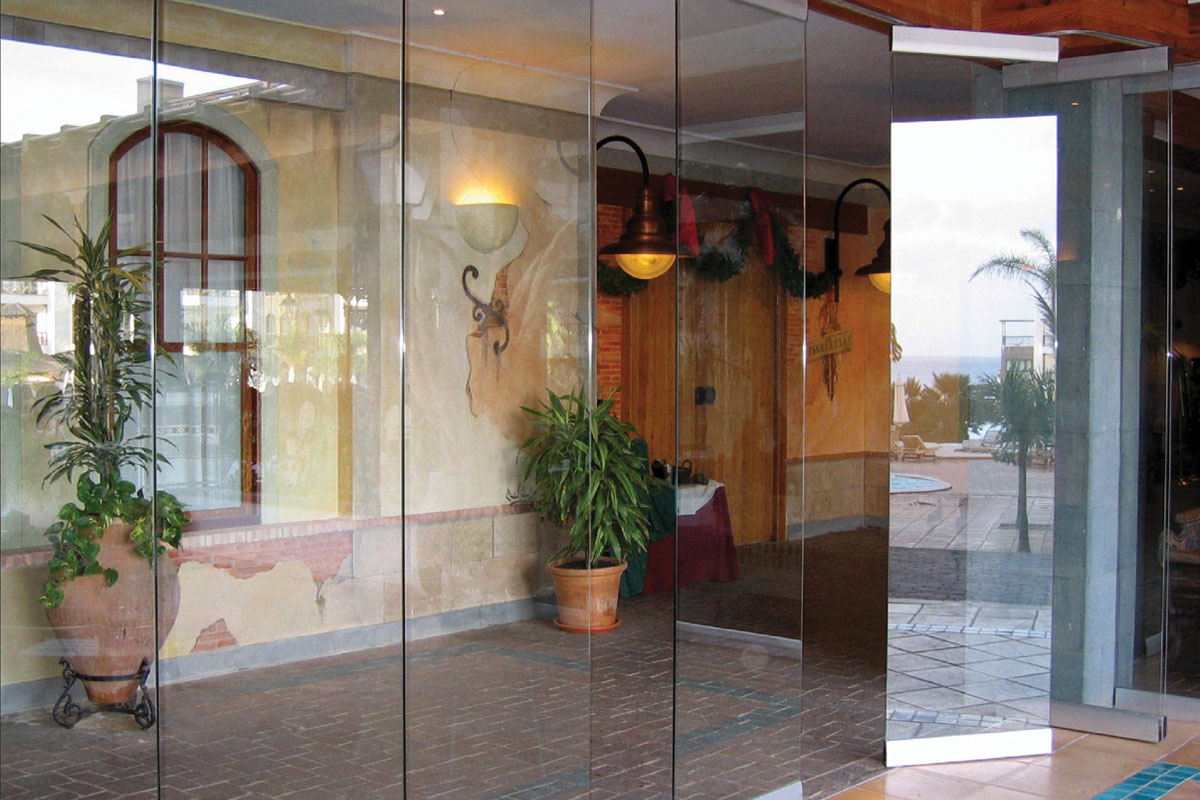 The Movare™ Movable Single Glazed partition system has multiple glazing options. You can choose from tempered, laminated, low iron, or LCD privacy glass. 
For high traffic areas that are more likely to sustain an impact, tempered and laminated glass are safe options that won't break into jagged shards on impact. 
Low iron glazing is an ultra clear option for unparalleled visibility into the storefront. LCD privacy glass transforms from transparent to translucent with the flip of a switch. This option is perfect for when displays are being changed and privacy is important.
Pivot Access Doors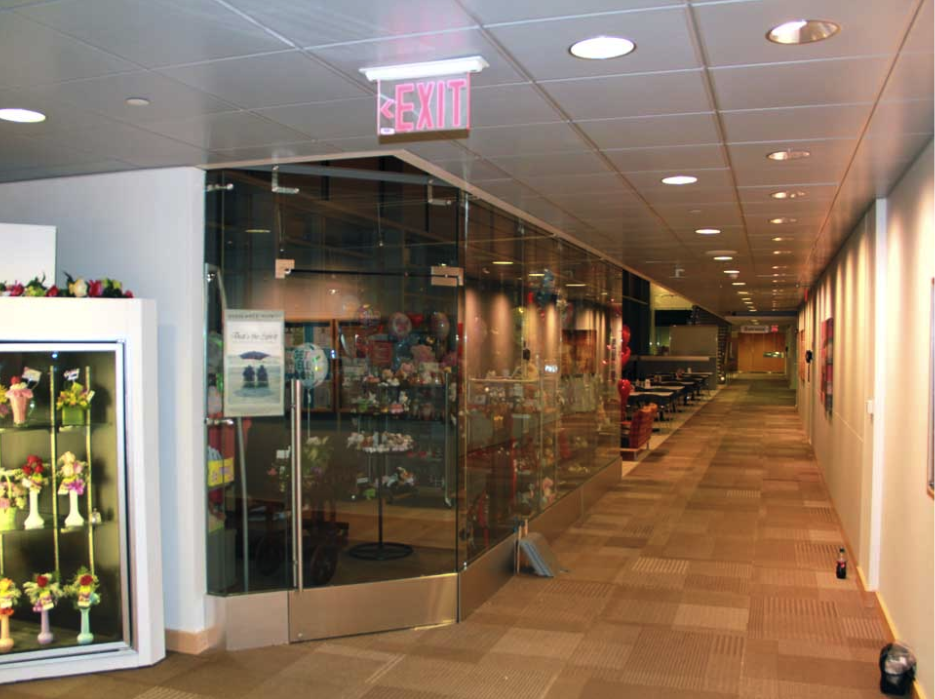 Pivot access doors integrated into a moveable wall system provide easy entry into the store. Pivot Frameless Swing Doors fit into a straight, angled, or curved configuration, so they can meet the needs of your particular storefront. 
The two-way pivoting door creates smooth and easy access into and out of the store. In addition, the height of the pivot door is only limited by the height of the partition, making it a great option for high walled storefronts.
Frameless for a Better View
Choosing a frameless alternative to aluminum framed entrances and storefronts creates the best view possible of the interior of the space. As potential customers walk by, an unobstructed storefront allows them to see the displays and products, drawing them inside. 
Create Your Perfect Storefront
At Avanti Systems, we'll work with you to create your perfect storefront. We'll help you choose the right style of glazing and customize your partition system to ensure that your storefront is the best it can possibly be.