For a sleek, industrial look, a black frame glass wall creates an edgy and clean partition. Many modern industrial spaces are large and open, with high ceilings and exposed ductwork and other infrastructure elements. These open spaces lend themselves well to modern black frame partition systems to create designated spaces while adding to the overall aesthetic.
We'll walk you through the best way to order and install a black frame glass wall system that will add acoustic comfort and sound privacy to the space without detracting from the open, industrial feel.
Work Through a Detailed Design Process
Before ordering a black frame glass wall system, you'll want to go through a detailed design process that allows you to create the perfect system tailored to the needs of your space. At Avanti Systems, our in-house drawing team provides detailed CAD and shop drawings that ensure all measurements and architectural details are identified and confirmed before we manufacture and build — ultimately saving time, energy, and headaches.
For custom products or system customization, our extremely fast approach to prototyping allows the design process to go smoothly. To develop our products and custom components, we start with a concept and then work through a process of modeling and 3D printing. The component is then tested before we move into the dye fabrication phase. Once everything is approved, we turn it into a one-time run or mass production.
Our custom system and hardware designs ensure that you'll get the ideal system with our design, engineering, and development support through the entire process. 
Customize to Your Specifications
Black frame glass walls are available in different systems that will suit a variety of needs. Customization options start with the system itself — we offer modular, movable, freestanding, high wall, and frameless systems to ensure you have as many choices as possible.
After you choose the right system, you will choose the glass that is right for your project — tempered, laminated, low iron, or LCD electronic switchable glass. You can then add frosting or graphics to enhance branding and design aesthetics. Our MovareTM Frameless Partition System is available in single glazed or double glazed options that allow you to tailor the acoustic comfort to your space. Double glazed systems also include the option of blinds for added privacy.
Order a Complete System for Ease and Design Continuity
At Avanti Systems, we develop complete glass partition systems that will fit the needs of each individual space. Whether you need a full glass wall to partition off large areas, a moveable system that creates flexibility, or a freestanding design that can be installed anywhere, you can come to us for the best in black frame glass walls.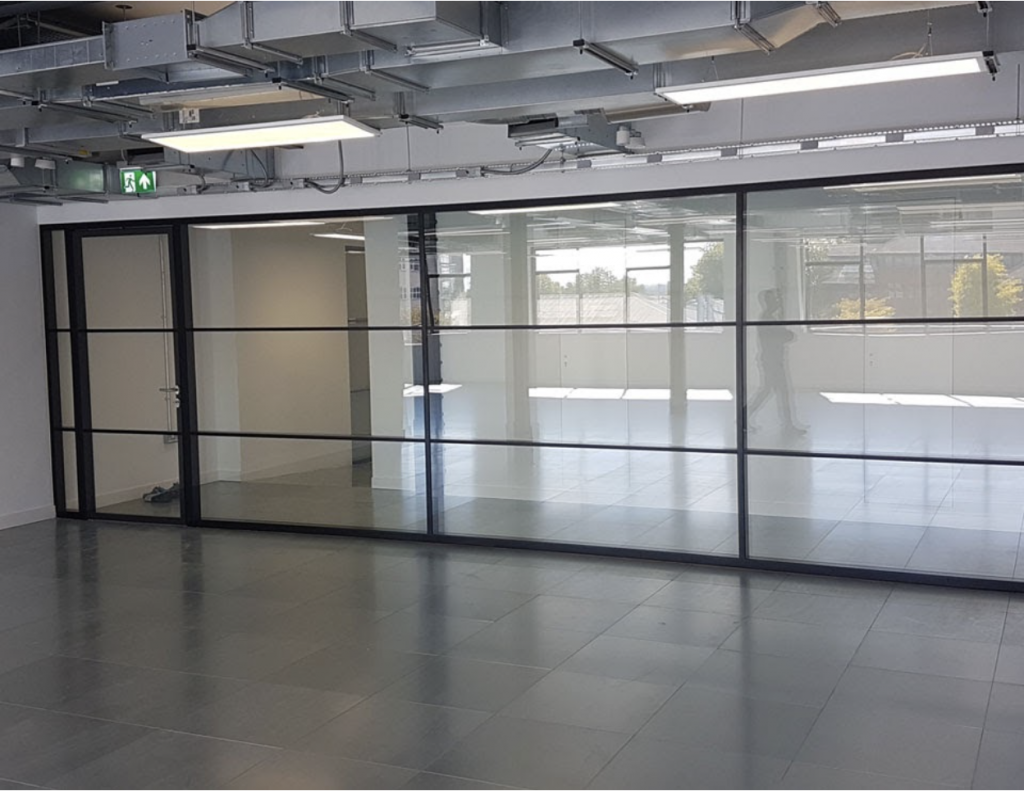 When you order an interior black framed glass wall system, we will deliver all of the parts and pieces that you need, including glass sheets, brackets, mullions, frames, and all other components in one convenient package. This means no searching for components or trying to piece together parts from different systems, for ease and design continuity.
Install with Professionals
After you've chosen and customized the perfect black framed glass partitions, it's time to see them transform your space. For the best installation experience, we offer certified Avanti install teams that will install your wall system quickly and efficiently. Our installation professionals will take the worry out of the installation process.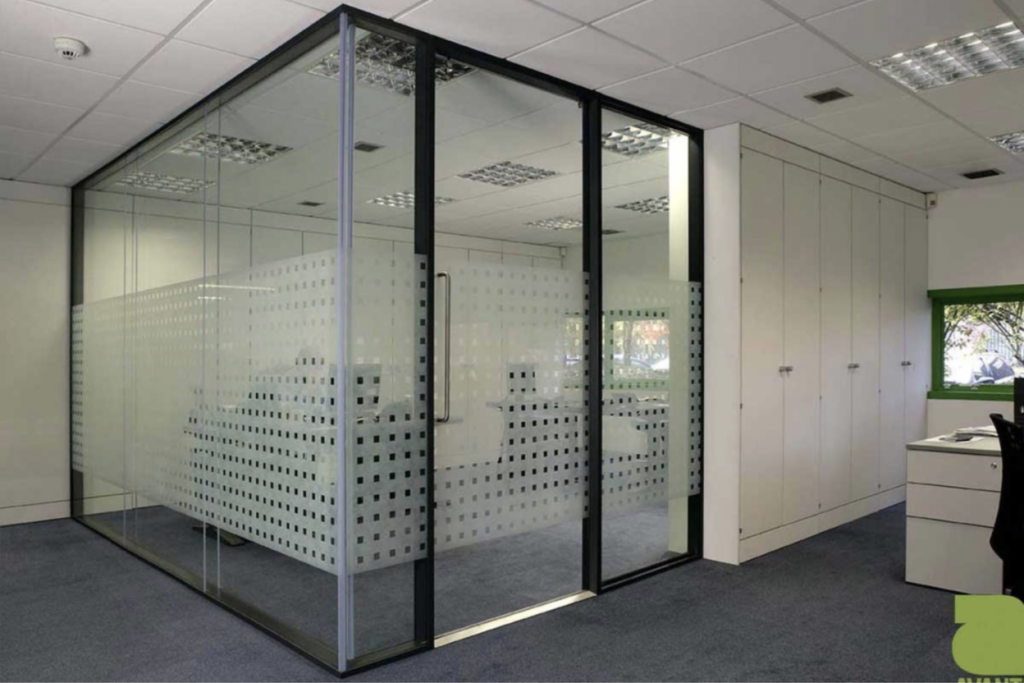 From Inspiration to Installation
Avanti Systems offers a full-service experience. Rather than ordering various components and piecing together a system, adding time and stress to the process, let our team of experts walk with you through the design process from inspiration to installation. 
In the inspiration and planning stage, you can look at our extensive gallery of images or check out our detailed case studies to get ideas and see our systems in use. When you move onto design and engineering, we'll employ our proven processes to get you the exact system you need. Finally, our team of professional installation experts will install the system on site, saving you time and hassle and getting you into your space as quickly as possible.
Reach out to Avanti Systems today and let us take your project from concept to completion.