Designing a commercial space presents a variety of challenges. Commercial folding glass doors can add increased flexibility to a space, thereby reducing the design challenges.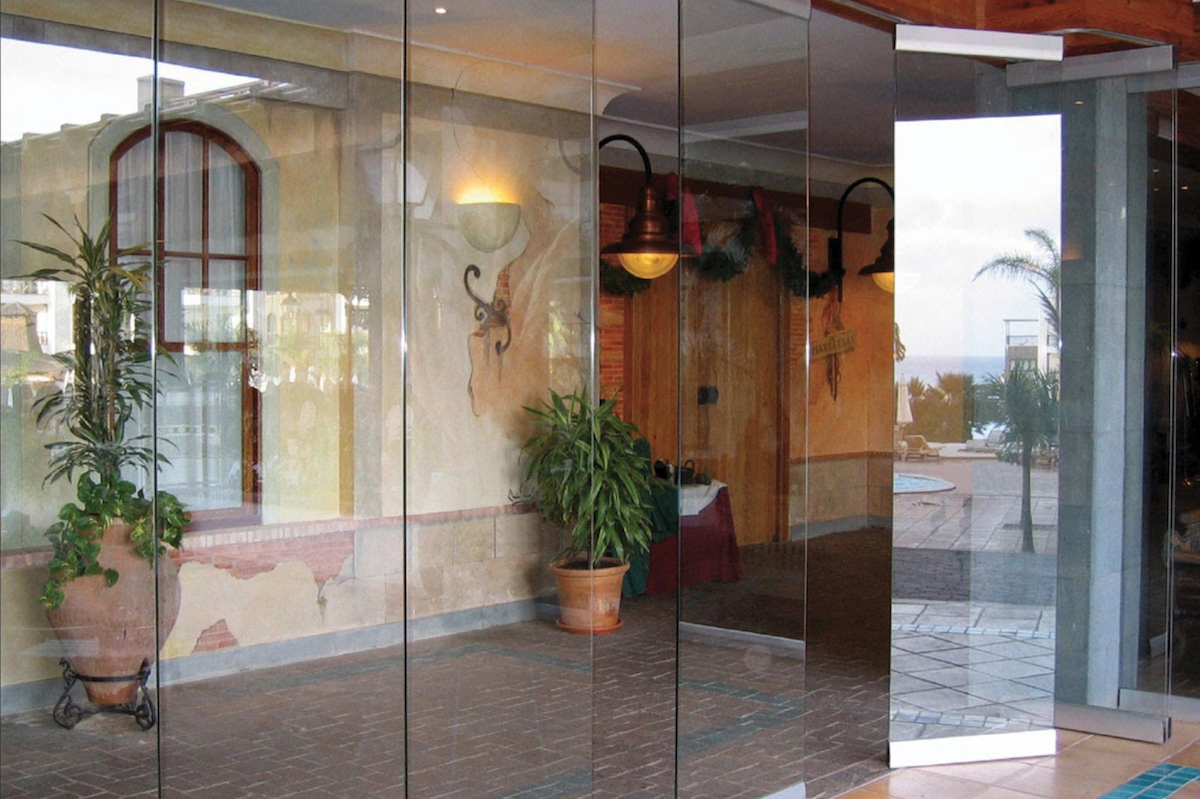 Why Choose Folding Glass Doors for a Commercial Space?
Companies, offices, hotels, schools, and even hotels need dynamic spaces to accommodate a variety of needs. In the interest of sustainability, commercial spaces are increasingly using one space for a variety of purposes. As a result, commercial folding glass doors are gaining popularity. 
Folding glass doors provide unparalleled flexibility and functionality since they can be utilized to create temporary spaces geared towards specific needs. Once the space is no longer needed, they can be easily tucked away out of sight, instantly creating a larger space.
How Commercial Folding Glass Doors Work?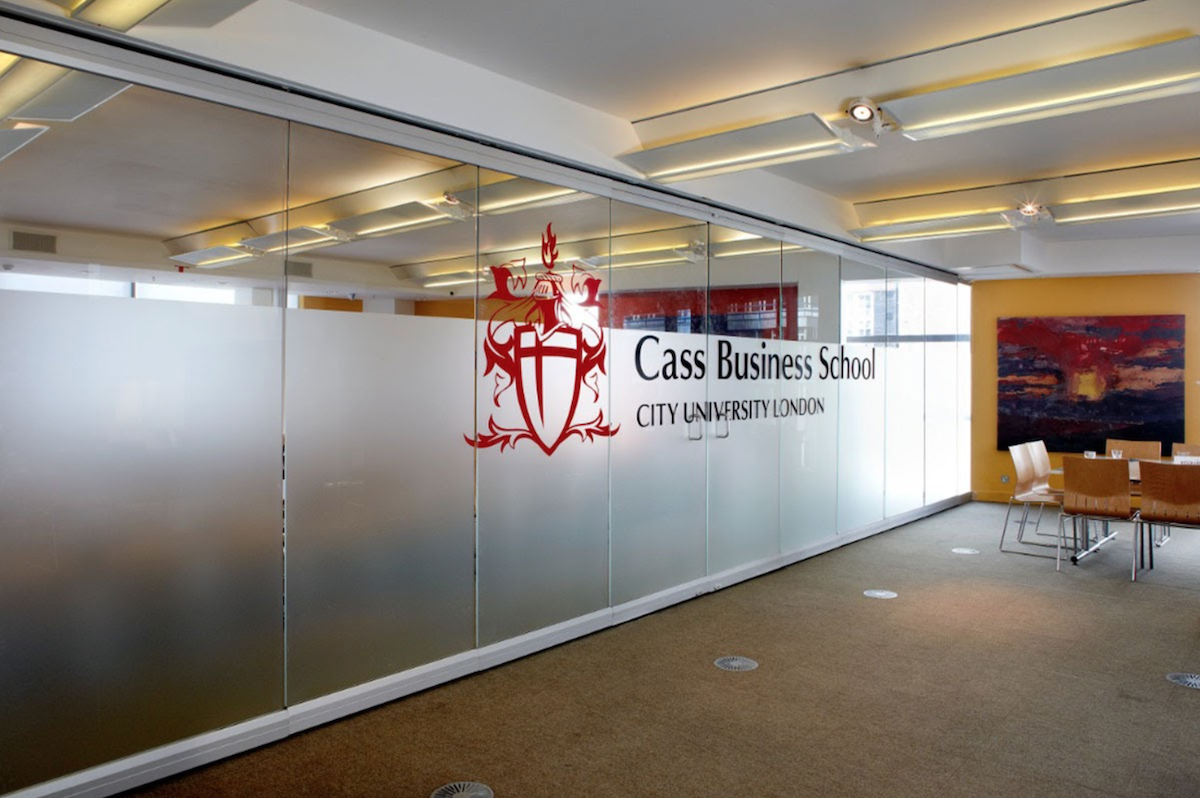 When the folding glass doors are extended to create a wall, space is neatly divided into smaller work areas where both sound privacy and visual privacy are increased.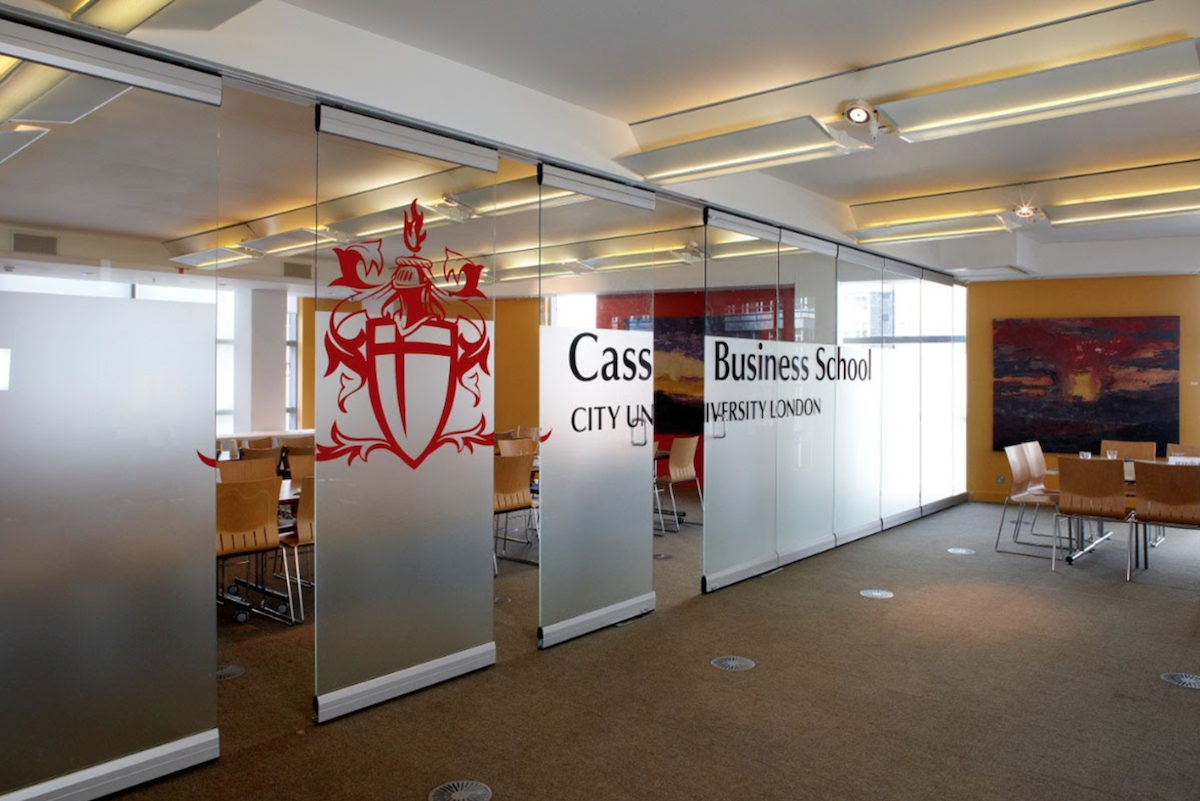 The folding glass doors can then slide smoothly on their track to reveal a larger room perfect for large gatherings or conferences.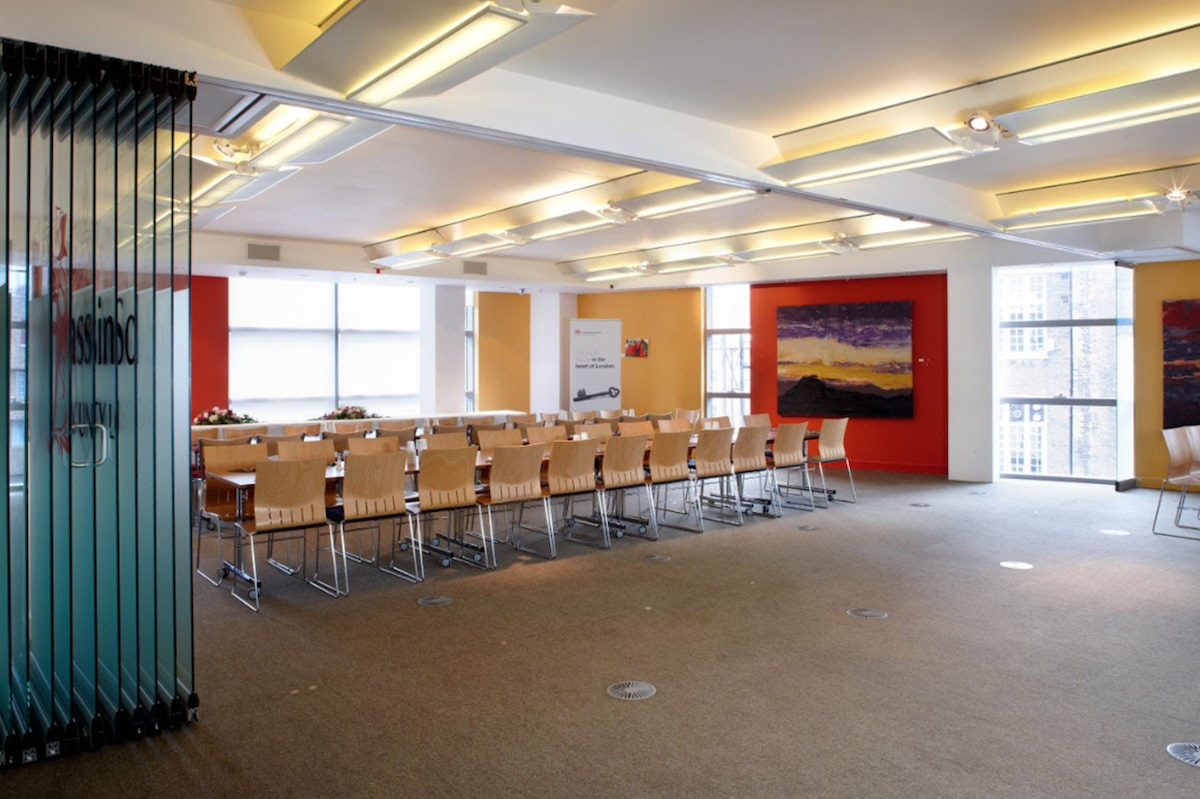 When fully open, the commercial folding glass door panels are tucked neatly away, so they don't interfere with the flow of traffic.
Folding Glass Doors for Commercial Spaces
Commercial folding glass doors are a great way to isolate acoustics, create privacy, and improve productivity in commercial spaces. The following list of locations provides real-world examples of the practical usage of sliding glass doors.
Schools
In the above example, Cass Business School at City University London uses folding glass doors to create smaller spaces conducive to small group collaboration and meetings. When the time comes to meet in a large group setting, the folding glass doors quickly pivot and slide to the side to create the needed space. 
Schools can use folding glass doors to separate classrooms, conference rooms, offices, and more, which allows them to create the flexible environment necessary to accommodate the varied needs of their students and staff. 
Offices
From cubicles to conference rooms, folding glass doors can be used to create a wide variety of configurations in nearly any office. Office needs can change frequently and incorporating folding glass doors into the office design can accommodate changing needs. 
Churches
Moving from a large church service to a smaller bible study, Sunday school, or even an ice cream social can be easy with the inclusion of folding glass doors. Using these doors to create a multi-functional space makes switching between needs quick and easy.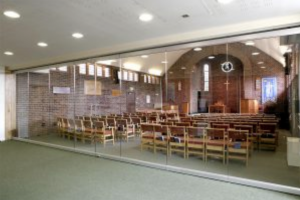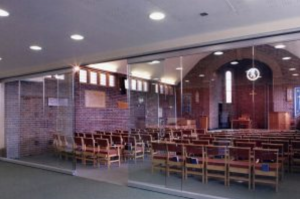 Hotels – Commercial Folding Glass Doors
Hotels can also benefit from the incorporation of commercial folding glass doors in a number of spaces. For instance, conference areas can be tailored to a group's individual space needs by simply sliding the glass doors into place to create separate spaces or tucked neatly away in order to create a larger space.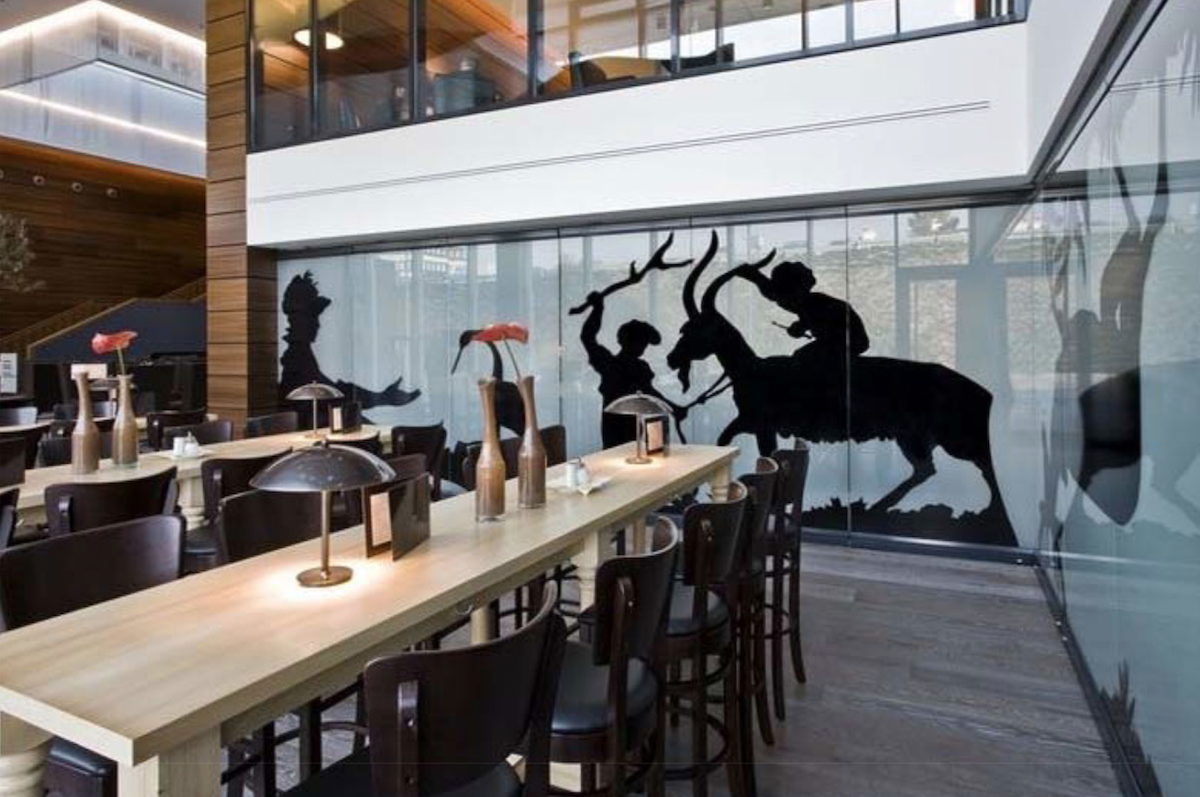 Folding glass doors can also be used in dining areas. This stylish and innovative solution is a space where food can be prepped and service areas can be cleaned in private. When it's time to serve the food, the folding glass doors can be moved in order to provide easy access to the serving areas.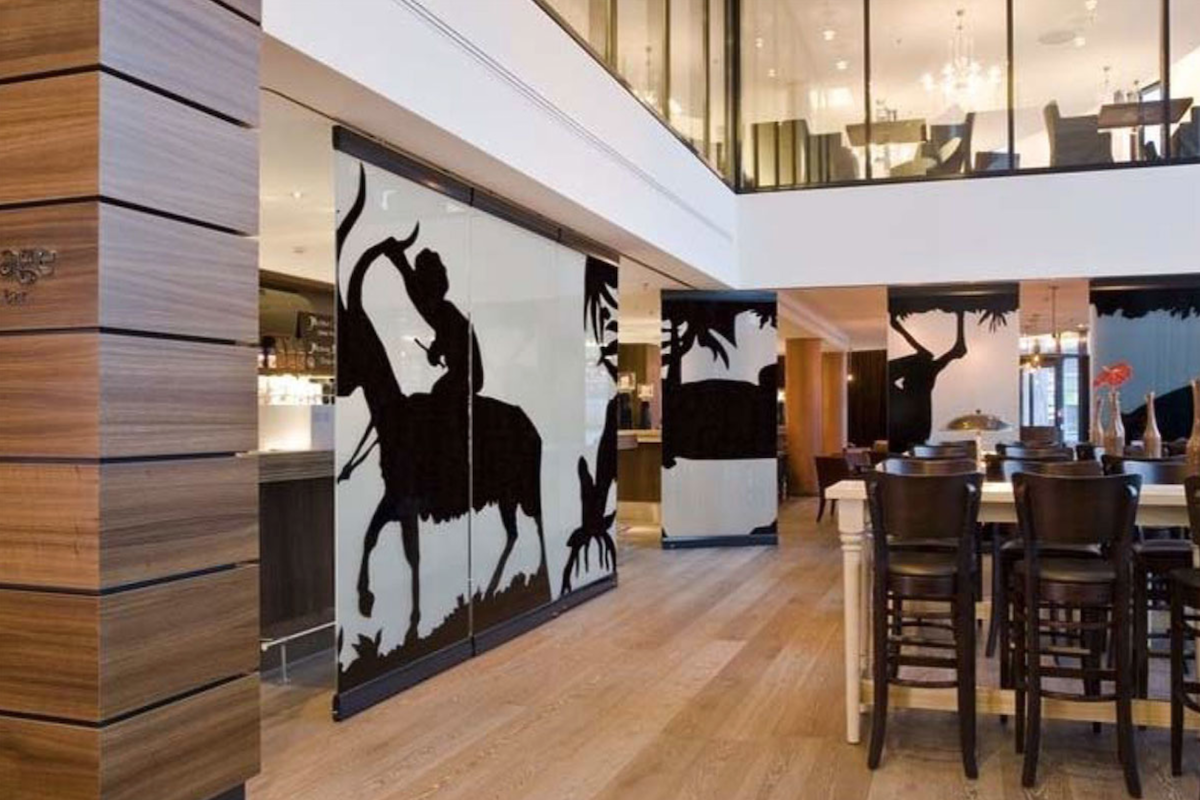 Conference Centers
Conference centers need to be flexible in order to accommodate the wide variety of events that take place there. A conference center may host everything from large trade shows to conferences that require breakout areas. Folding glass doors are the perfect solution to customize the space.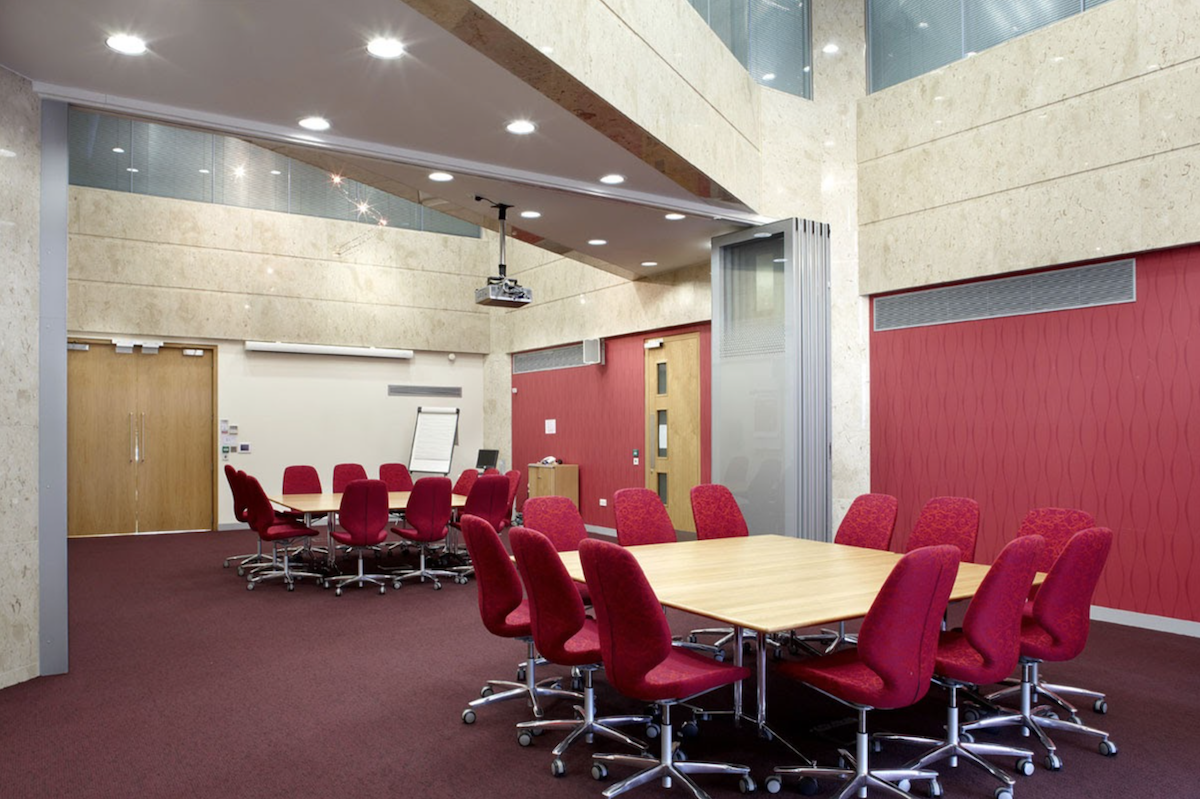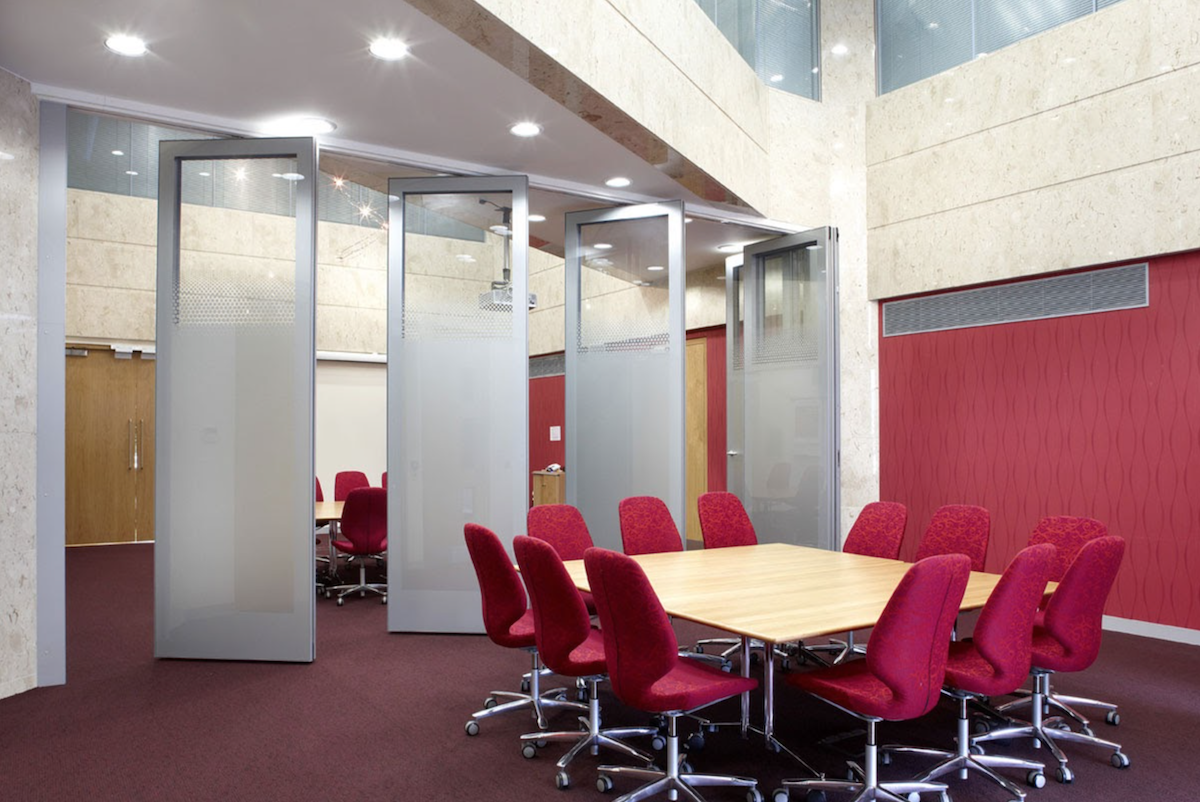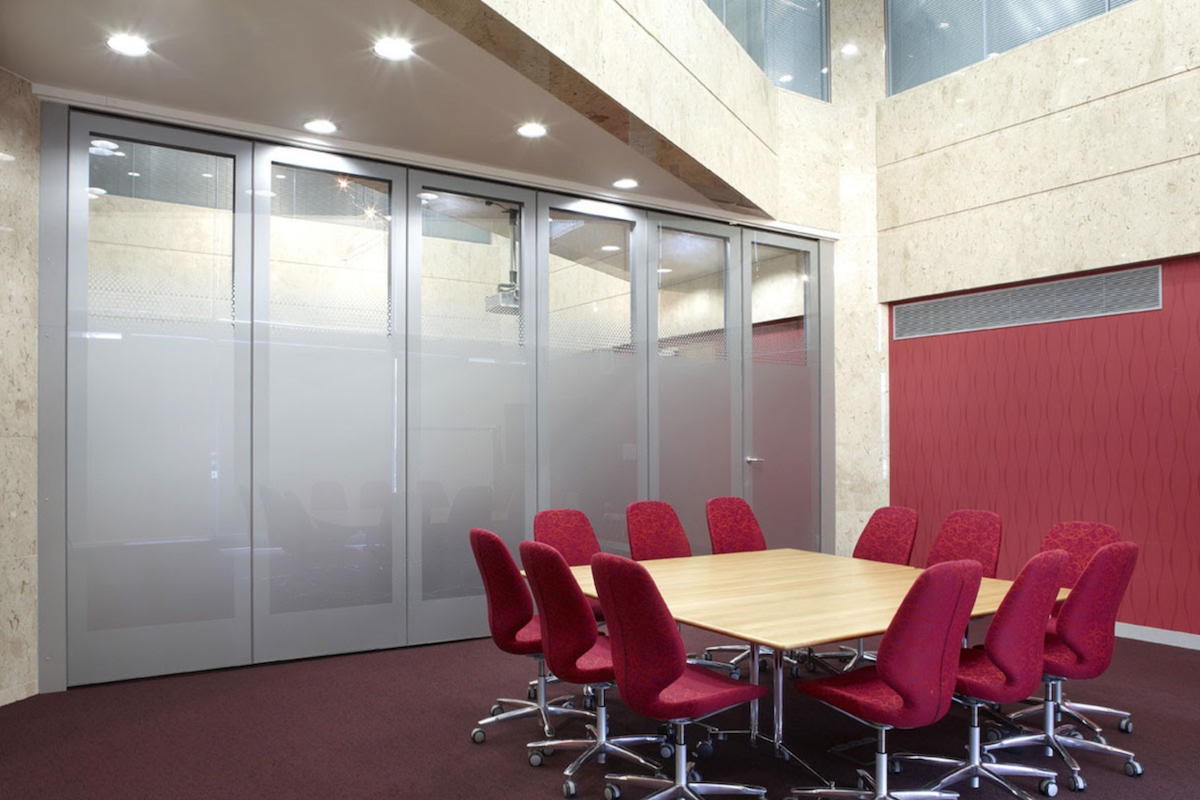 Folding Glass Door Systems by Avanti Systems
We offer two folding glass door systems that allow you to create the exact space you need with the flexibility to accommodate a variety of purposes.
Movare™ Movable Single Glazed Partition System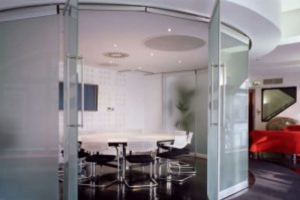 In this single glazed partition system, a single panel glides smoothly on its track to enclose an area or open it up, depending on the need. The folding glass doors can be customized to include business or organization logos and custom frosting for added privacy. 
Glazing options include tempered, laminated, or LCD glazing. The panels can be parked in multiple configurations, and the end panels are free-swing pivot doors for easy in and out access. Floor bolts lock the panels into position, and the system also features spring closure wall panels.
This system can also be installed in straight, angled, or curved configurations, allowing you to create a design that perfectly fits your space.
Movare™ Movable Double Glazed Partition System
Our double glazed partition system features superior acoustic performance and semi-automatic operation. The double panel system allows for integral blinds that can be controlled manually or by remote control for added privacy when needed. 
When not in use, they can be parked out of sight in various customizable configurations. Pivot doors and full height pass doors are available with this system along with the option to have either end panel be used as a free swing pivot access door.
Further options include customized frosting on the glass panels that allow you to fully complement your space..
Where Style Meets Flexibility
At Avanti Systems, our folding glass doors are where style meets flexibility. The ability to customize our folding glass doors to your specifications means that you're getting a customized, superior product that will increase the ways you can use your space and respond to changing needs.
Contact us today to learn more about our selection of folding glass doors.
Other Doors Resources