Maintaining a balance between open areas and needed privacy can be a challenge for any office space. While open areas invite collaboration and creativity, private spaces are needed for employees to work on important projects quietly and without distraction.

Luckily, this challenge can be easily overcome with the incorporation of conference room glass walls. Incorporating this design feature into your office allows you to maintain the open feel while creating privacy in the event of important client meetings, small group projects, executive round tables, or individual work space.
3 Benefits of Using Glass Conference Room Walls
1. Conference Room Glass Walls Create an Open Feel in the Office
Traditional walls create separation and break up the flow of the office. Using glass conference room walls means that you'll maintain the open feel of the office while still creating the privacy needed to conduct business.
2. Many Come with Demountable Partitions
The needs of your office are always changing. Many glass conference room wall systems come with
demountable partitions
that allow you to reconfigure the walls when you need to. Taking advantage of demountable partitions means that you can adjust the office space to your needs and not the other way around.
3. There are Customizable Options to Fit a Space's Need
Each office is unique and comes with its own set of needs and challenges. Conference room glass walls can be customized to fit your specific needs, making them the perfect choice when designing your office. Whether you are looking for a freestanding system with a customized design or full glass walls with integrated blinds, conference room glass walls provide endless options to help you create the optimal office environment.

Additional options for incorporating conference room glass walls into the modern office while still maintaining necessary privacy include double-glazed windows, frosted glass, and LCD privacy smart glass. Double-glazed windows include space in between the panels allowing blinds can be incorporated directly to reduce damage and maintain an orderly look.
5 Types of Conference Room Glass Wall Systems
The options for conference rooms are nearly endless when you opt for glass conference room walls. Here are a few types of glass conference room wall systems to help you understand the array of possibilities that they provide.
1. Freestanding Conference Room Glass Walls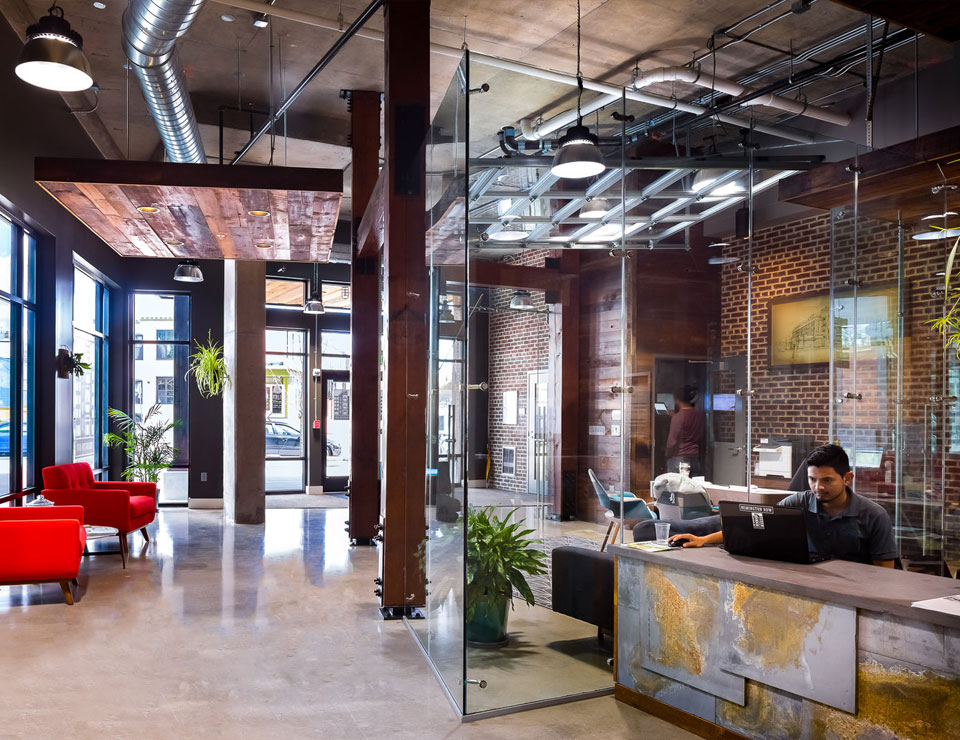 Freestanding glass conference room walls
allow you to create a conference room literally anywhere you need one. Contrary to traditional walls, many glass conference room walls come in a modular system that is pre-assembled and can be installed where you need it, including the middle of the room, if that's what you want! This independent freestanding configuration of conference room glass walls will allow for an open feel in the office, helping to maintain a team environment while offering the privacy needed for meetings and collaborations.
2. Movable and Folding Glass Partitions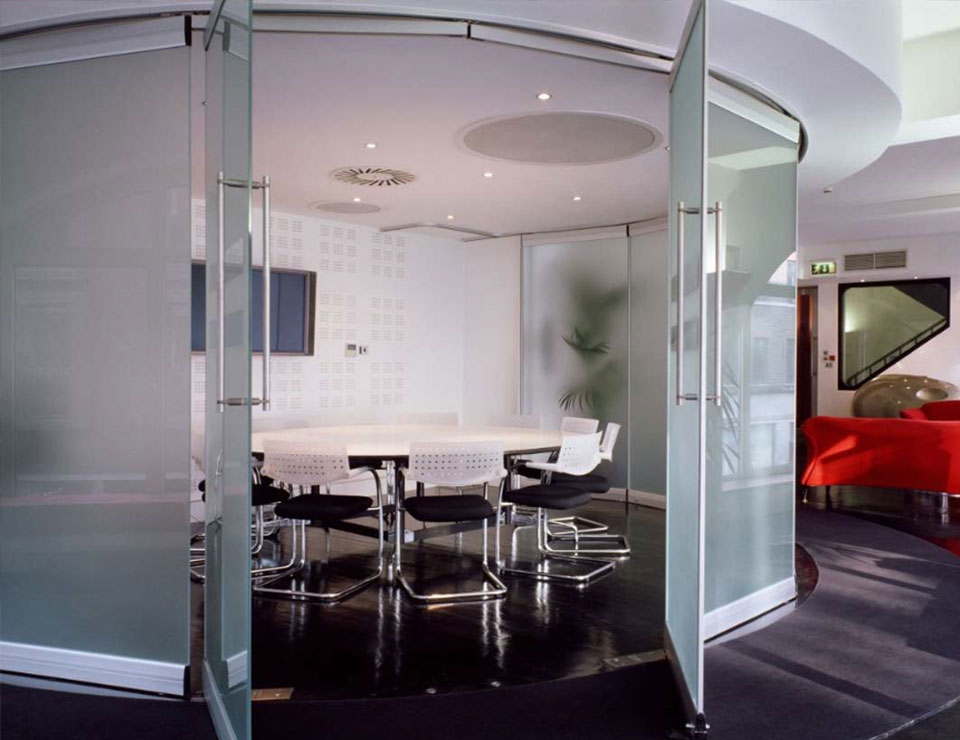 Avanti's
movable and foldable glass partition systems
are available as single-glazed or double-glazed and have lots of customization options. Double-glazed panels provide temporary acoustic rated walls that give offices the flexibility to reconfigure the space using manual or remote control operated movable walls.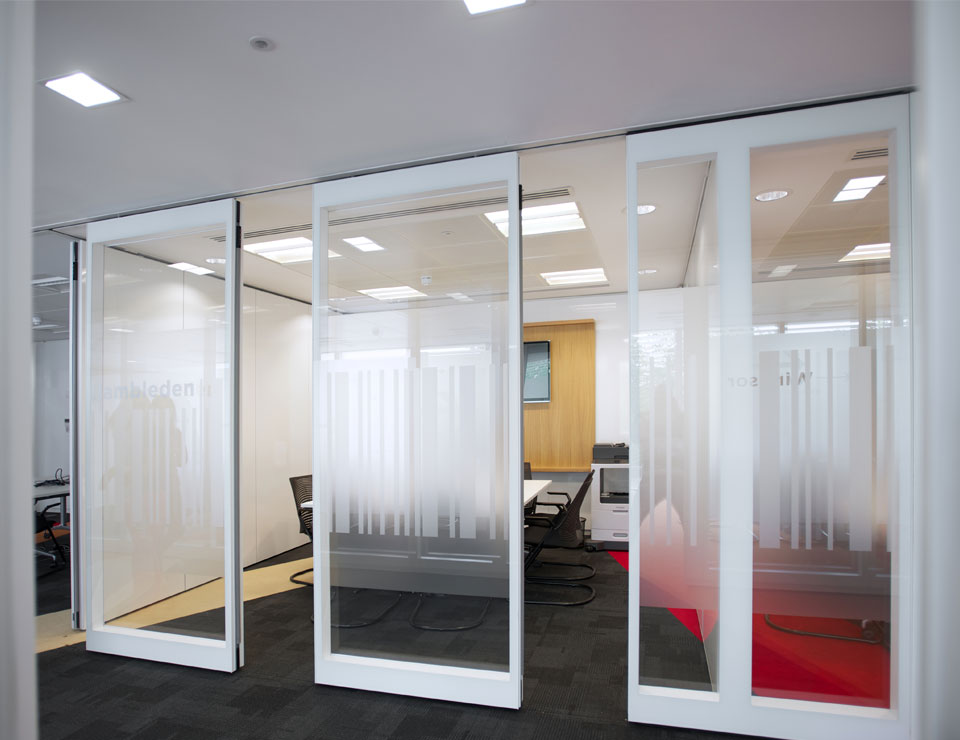 Additionally, the 4" thick panels provide the option of integrated blinds for additional privacy. When the walls are not needed, they can be parked in various configurations that hide them from view, creating an open space that can be used for a variety of other purposes.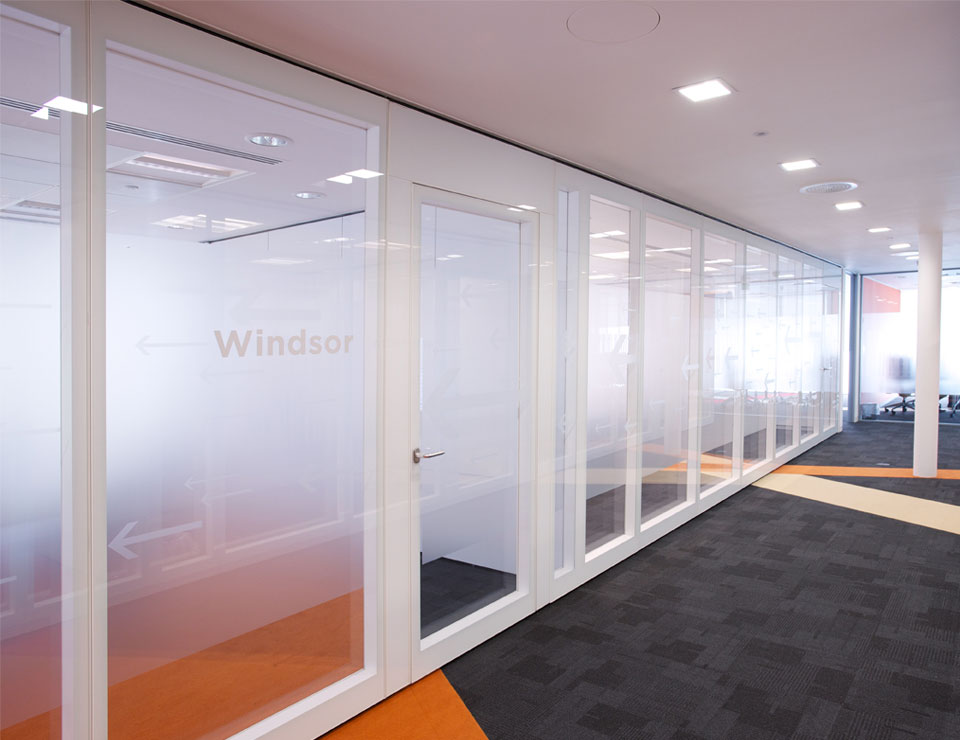 3. LCD Privacy Smart Glass
One of the most versatile options for glass conference room walls is
LCD privacy smart glass
. This option features glass that changes from transparent to translucent in 1 millisecond with just a flip of a switch.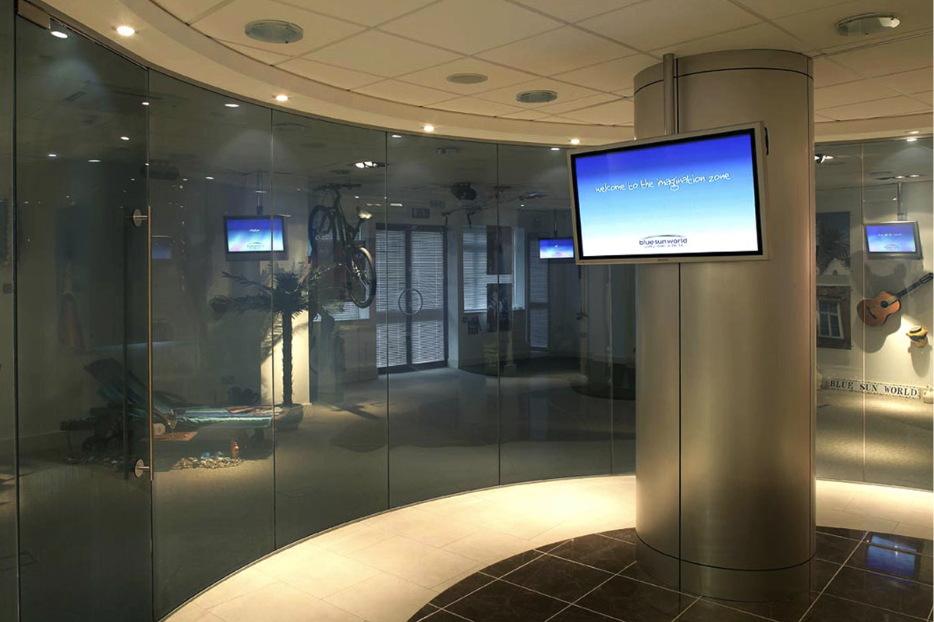 When transparent, these conference room glass walls allow for the room to feel part of the larger office, and when privacy is needed they become a frosted translucent glass that still allows soft light to continue to filter through. These stylish glass partitions create a seamless integration of glass conference room walls while still offering the option of privacy (conference room privacy glass) that traditional walls would provide.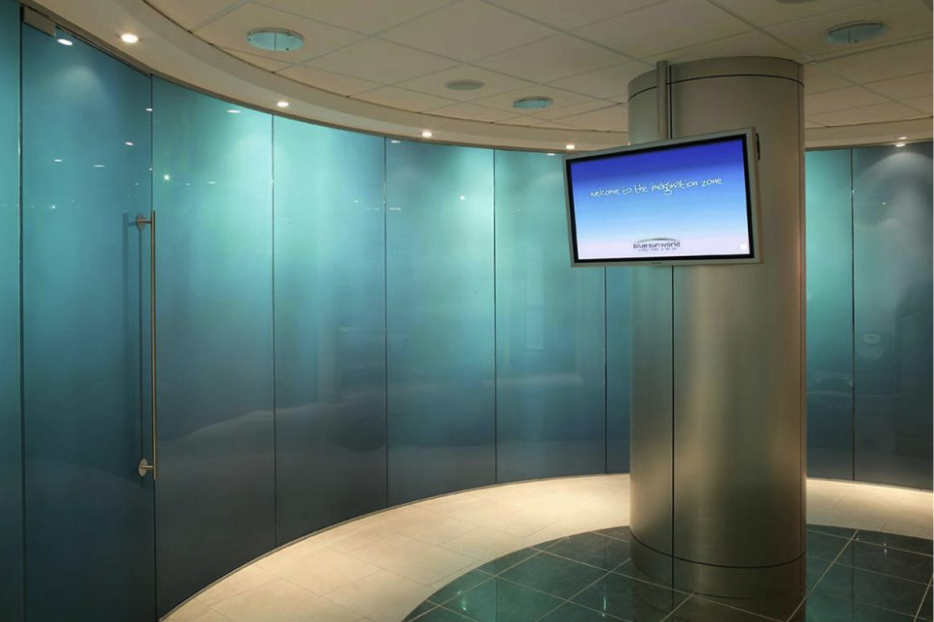 The LCD feature of the privacy smart glass conference room also allows you to project images onto the glass, making it an impressive part of any presentation.
4. Frameless Conference Room Glass Walls
Frameless conference room glass walls
provide an aesthetically superior alternative to traditional conference room walls. These glass walls have the option of being full height floor-to-ceiling, creating a unique design for your conference room. The frameless conference room glass doors blend seamlessly into the system and can be single-glazed or double-glazed. The double-glazed option can include integrated blinds. The frameless system has the option of a wood door as well.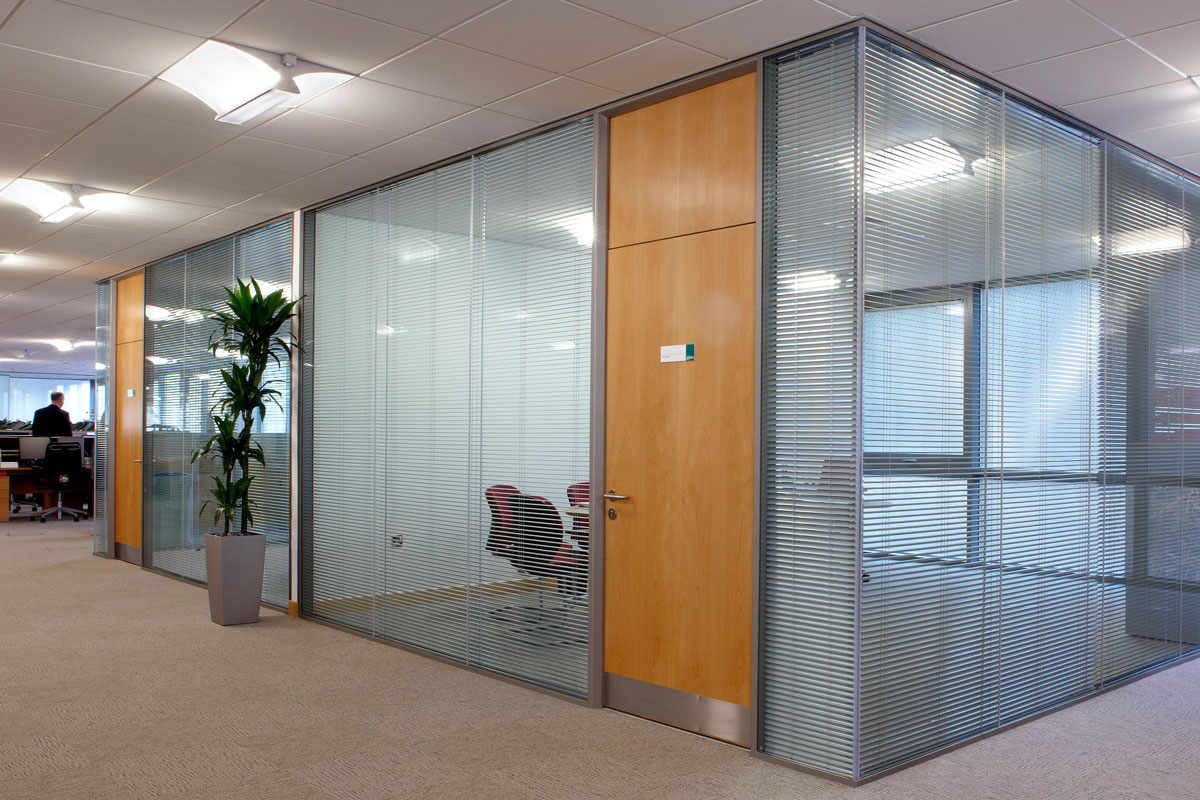 In a double-glazed frameless system, privacy is increased by the acoustic rating that matches that of a traditional wall. Integrated electric blinds also increase the level of privacy that the frameless conference room glass wall system provides.
5. Modular Partition System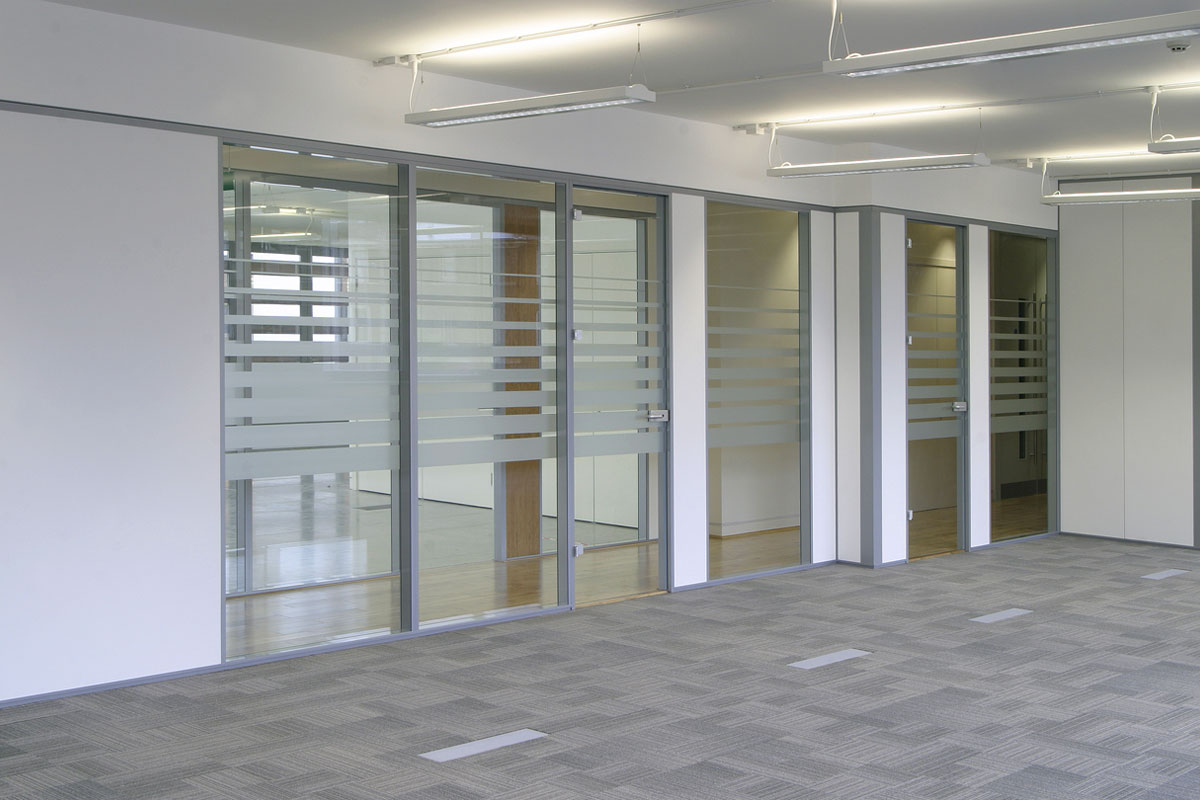 Another option for conference room glass walls is to install a
modular partition system
. These systems come pre-assembled, making installation much less intrusive than if you were to install traditional walls.
This is a great option if you're remodeling your office. The pre-assembly and on-site installation is quick and efficient, meaning it won't disrupt the day-to-day operations of the office as much as completing a full renovation. The walls of the modular system are also mountable, giving you the option of removing them to create more open space in the office.
Regardless of which system you choose, conference room glass walls create increased office flexibility without breaking up the open design of a modern office space. The wide array of options give you the ability to fully customize the design to fit the existing aesthetic or update the look of your office.
The experts at
Avanti Systems
can help you craft a conference space that's perfect for your office.