When you hear the word office, you probably don't immediately think "cool and creative," but in recent years, businesses have diverged from sterile and all-business environments to create some of the most beautiful office spaces and best offices to work in. Offerings for employees range from in-house baristas to workout facilities to spaces for meditation and power naps.
Companies like Google and Apple are known for having some of the most amazing offices and their cool corporate offices demonstrate how important it is to incorporate excitement and fun to create an amazing office space.
Creating the best creative spaces doesn't mean you have to have the budget of these tech giants. Some of the most creative offices are designed by using color, natural elements, functional partition systems, and games to inspire employees to bring their best every day.
Cool Office Design Ideas
Encouraging the creativity of employees is a hallmark of cool modern offices, and these 10 cool and creative office space designs will have you excited to create an office space that your employees will love.
1. Create Drama with Contrasting Colors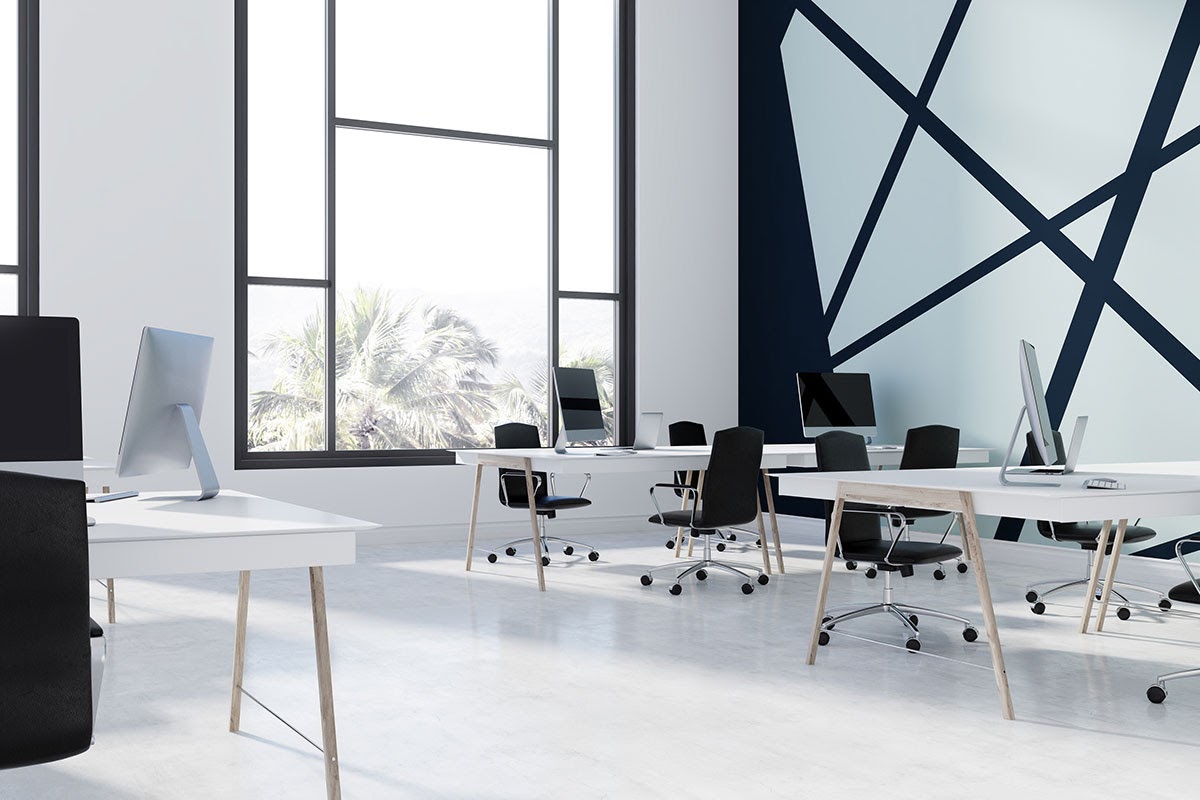 When you're designing a creative space to work in, simply sticking to black and white is a cool office space idea. This classic combination really allows employees to focus on the work at hand. Large desks act as shared workspaces where collaboration can flourish. The touch of natural wood on the desk brings a softness to this office design and prevents it from appearing too stark.
2. Encourage Collaboration with an Open Space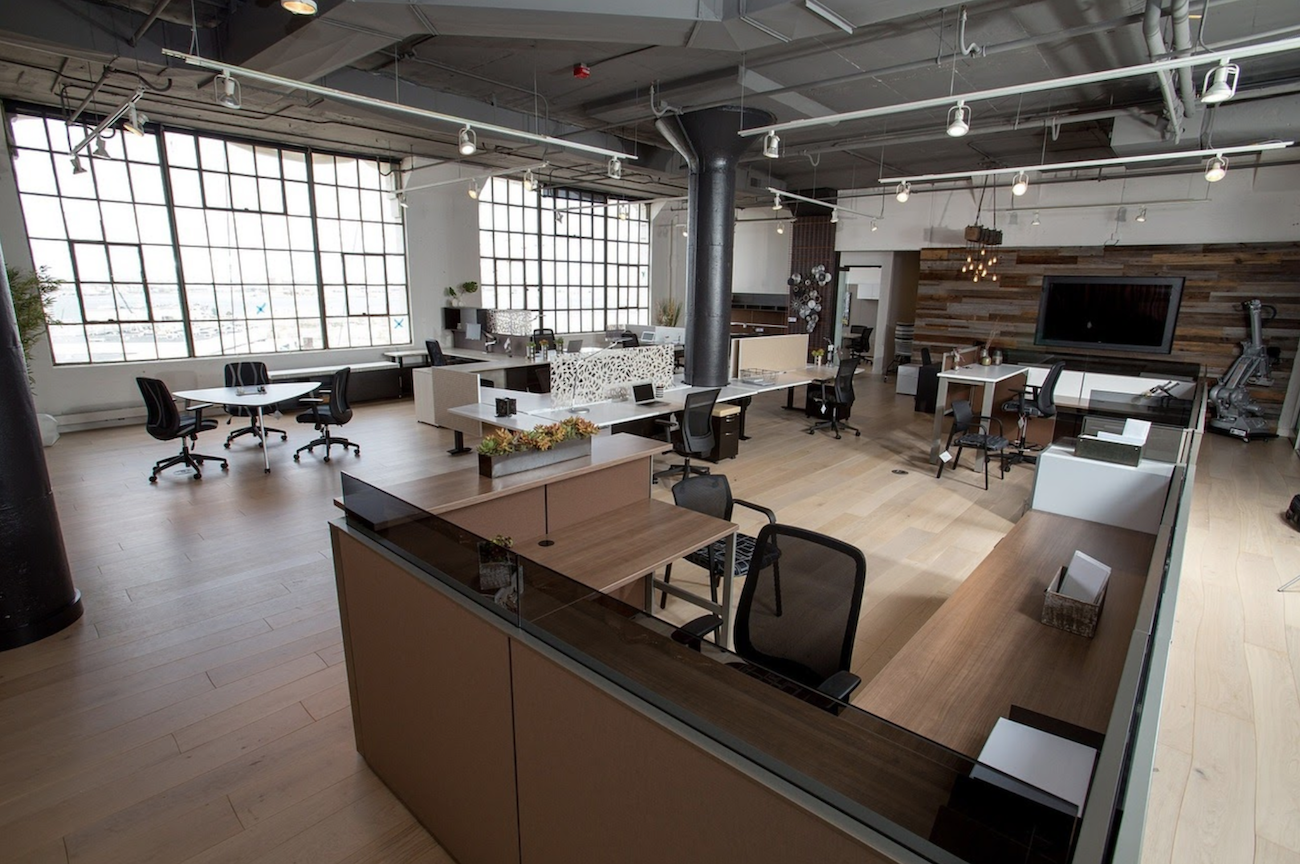 An open workplace encourages collaboration. It's also a good idea for small spaces where building individual offices would create a cramped work environment. Creating a space with a variety of work areas allows employees to choose the seating that works best for them and the project they are working on.
3. Lighten the Mood with White, Light, and Pops of Color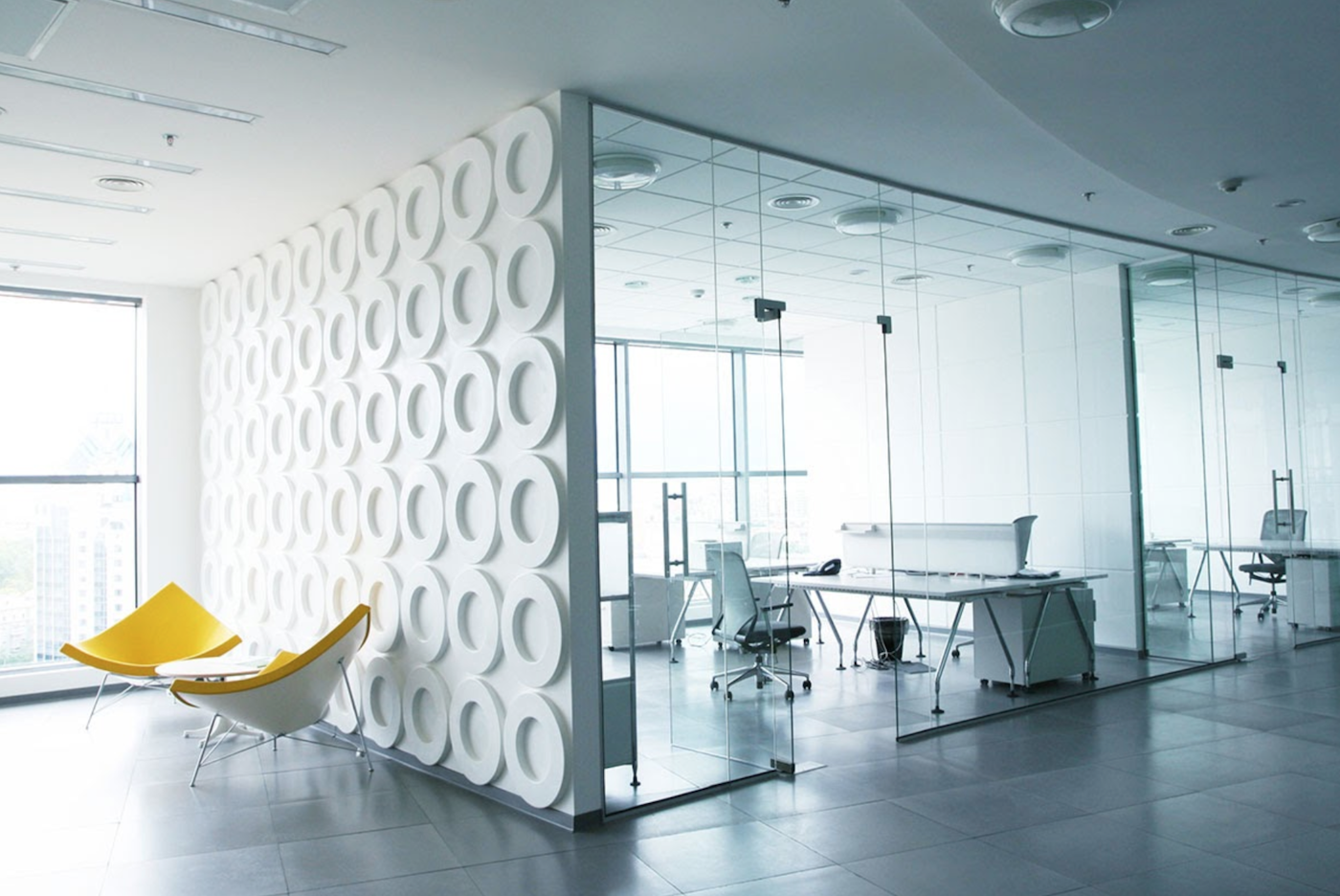 We can all agree that it's hard to feel inspired in dark and drab surroundings. The best creative office spaces make use of as much natural light as possible to boost employee productivity and well-being. Natural light improves people's moods and helps to decrease rates of depression and Seasonal Affective Disorder, creating happier people and employees.
Another cool office space idea is to incorporate bursts of color throughout an otherwise white or neutral office. This little bit of excitement can mean the difference between a bland and boring office and one that makes people happy and excited to come to work.
4. Create Cool Work Offices with Timber Doors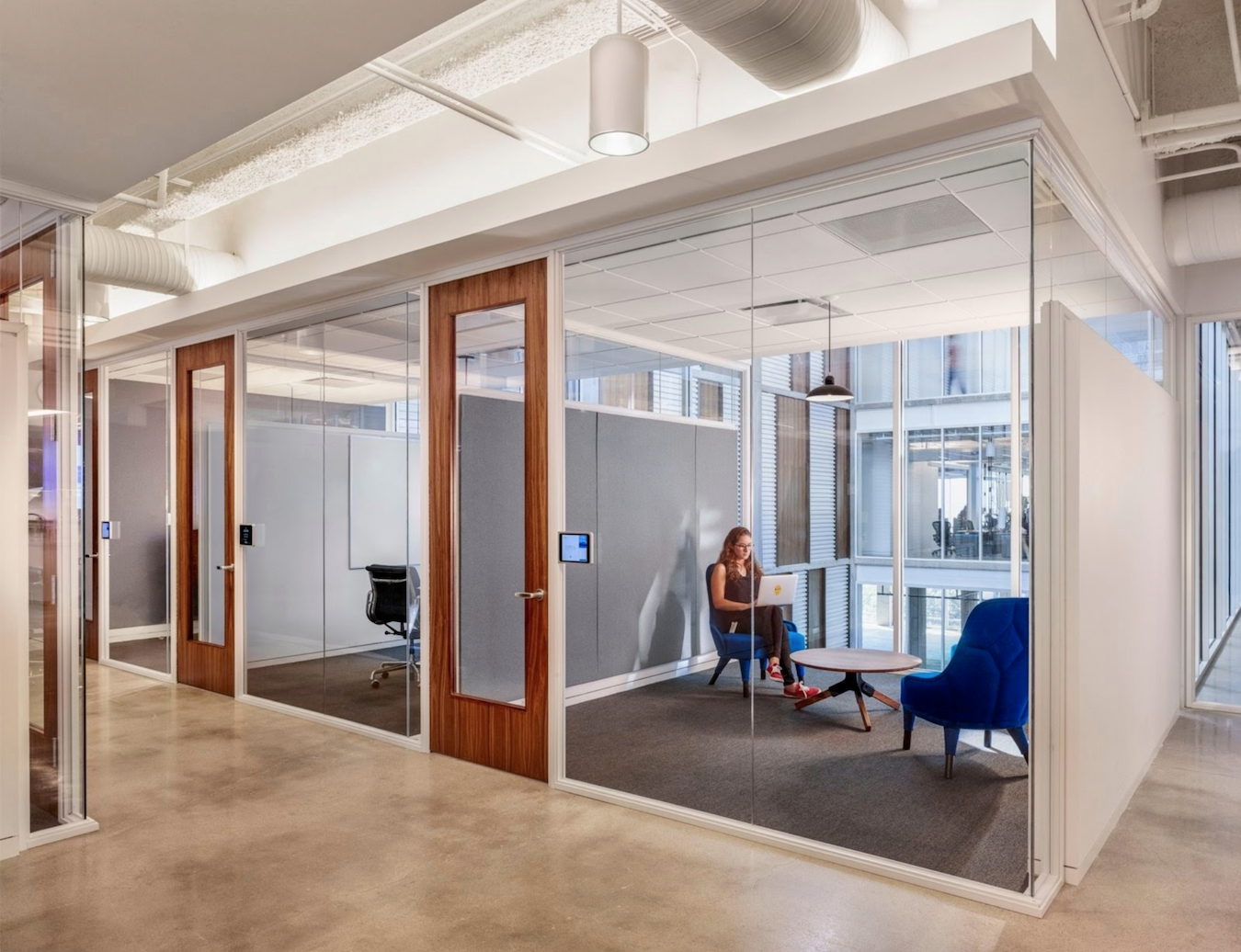 Whether you're designing individual office spaces or a collaboration space, a well designed office space will incorporate natural elements throughout to give employees a sense of connection with nature. Arboro™ Timber Swing Doors add just the right touch of the outdoors to create an interesting office space that is also incredibly functional. Optional visual panels make them well suited to spaces that use glass partition systems and want to maintain a cohesiveness throughout the office.
5. Feature Industrial Elements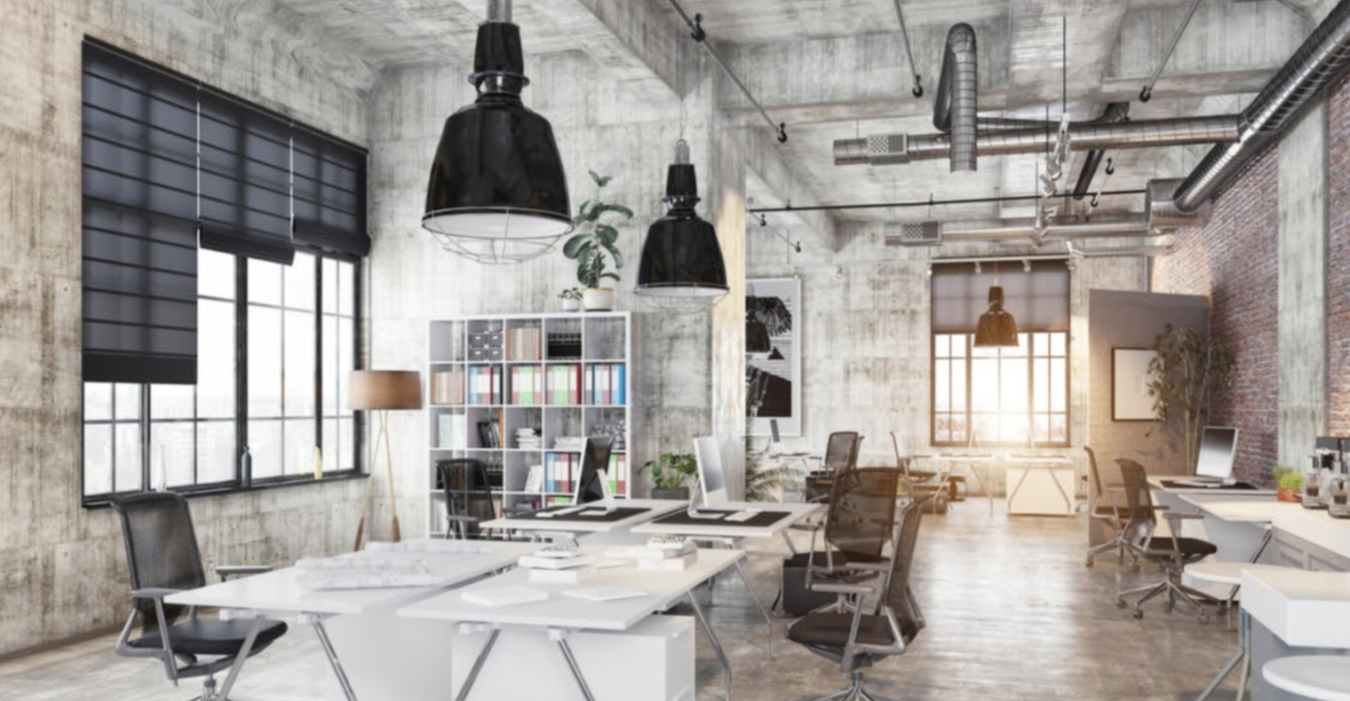 Edgy and cool, industrial elements create awesome office spaces. Exposed ductwork, industrial light fixtures, exposed brick, and concrete all come together to make the space seem larger. This is an especially smart design choice for cool small office spaces.
6. Use Color Blocking to Designate Space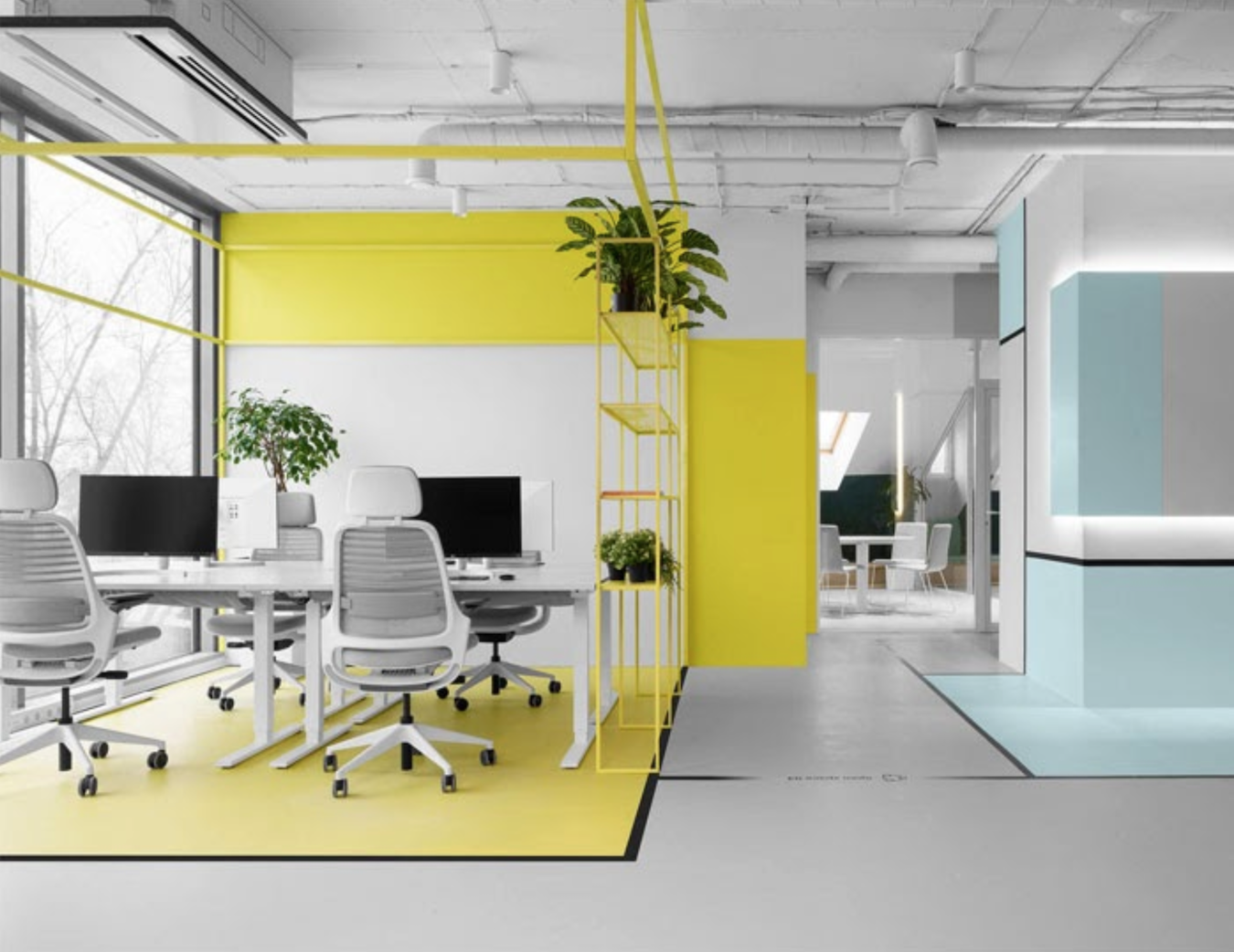 In a large, open office, it can be difficult to differentiate one space from another. A cool design for the best workspaces uses colors and color blocking to designate different areas. Whether an individual workspace, a conference area, or a collaboration zone, using colors to identify the space adds an aesthetic appeal to a functional idea.
7. Incorporate Modern Glass Barn Doors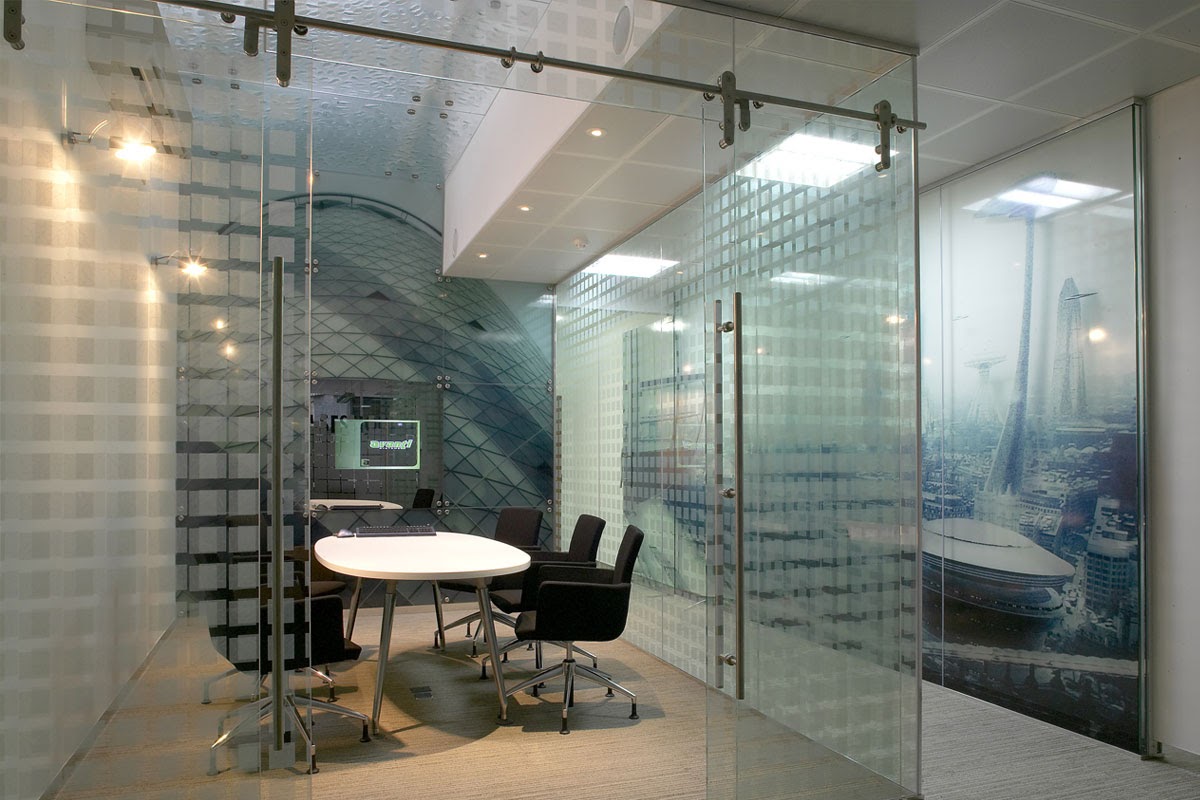 The best company offices provide a variety of workspaces depending on the needs of the employees and clients. Incorporating sliding barn doors like the Eclipse™ Sliding Glass Barn Doors give you the option of having an open office or quietly sliding the doors closed for privacy. These doors can fit into a straight or curved configuration, allowing you to create the best modern office design for your needs.
8. Preserve History with Original Details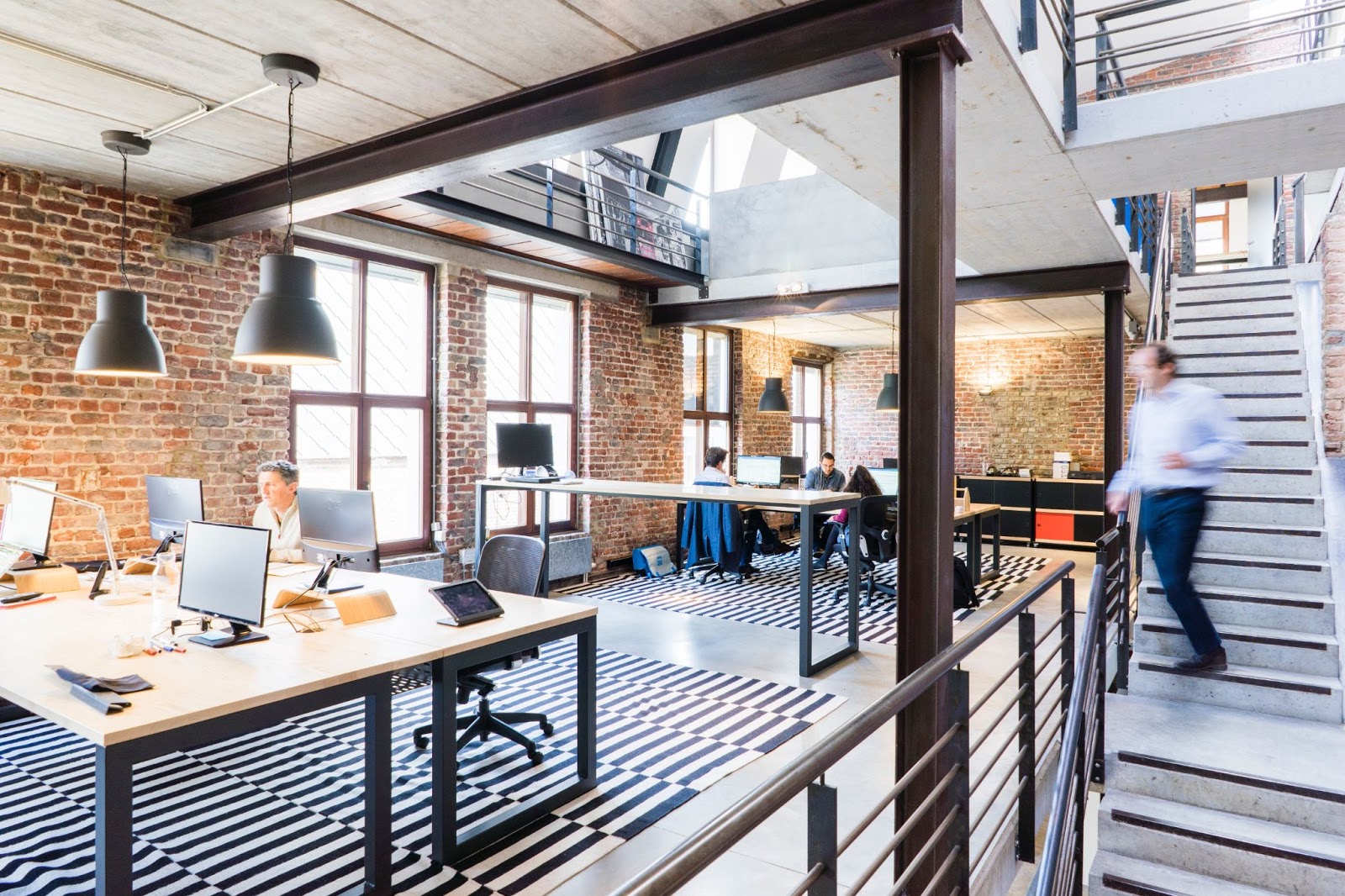 Cool office designs can start with original elements. Preserving history by integrating original brick or flooring can make a great office design even greater. These elements can be integrated with more modern design features such as light fixtures and metal framed desks to create a juxtaposition between old and new. When it comes to cool corporate offices, many are preserving these historic elements with beautiful results.
9. Incorporate Frosted Panels for Privacy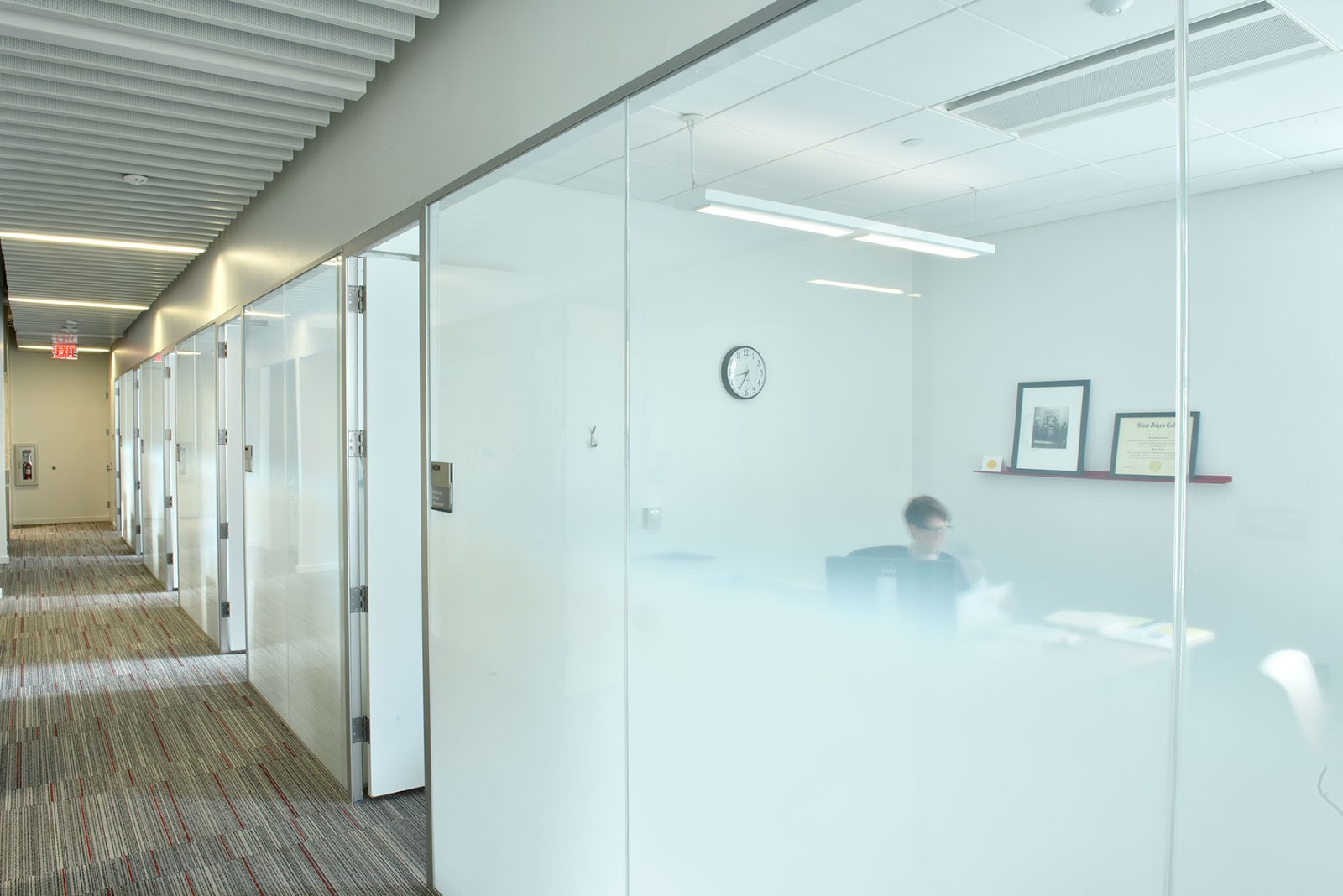 Taking the cool office design literally, these frosted glass partition systems use custom frosting to create privacy where it is needed. Frosting the glass halfway allows the upper portion to welcome natural light and maintain a view into other areas of the office, establishing a connection between employees.
10. Don't Forget the Games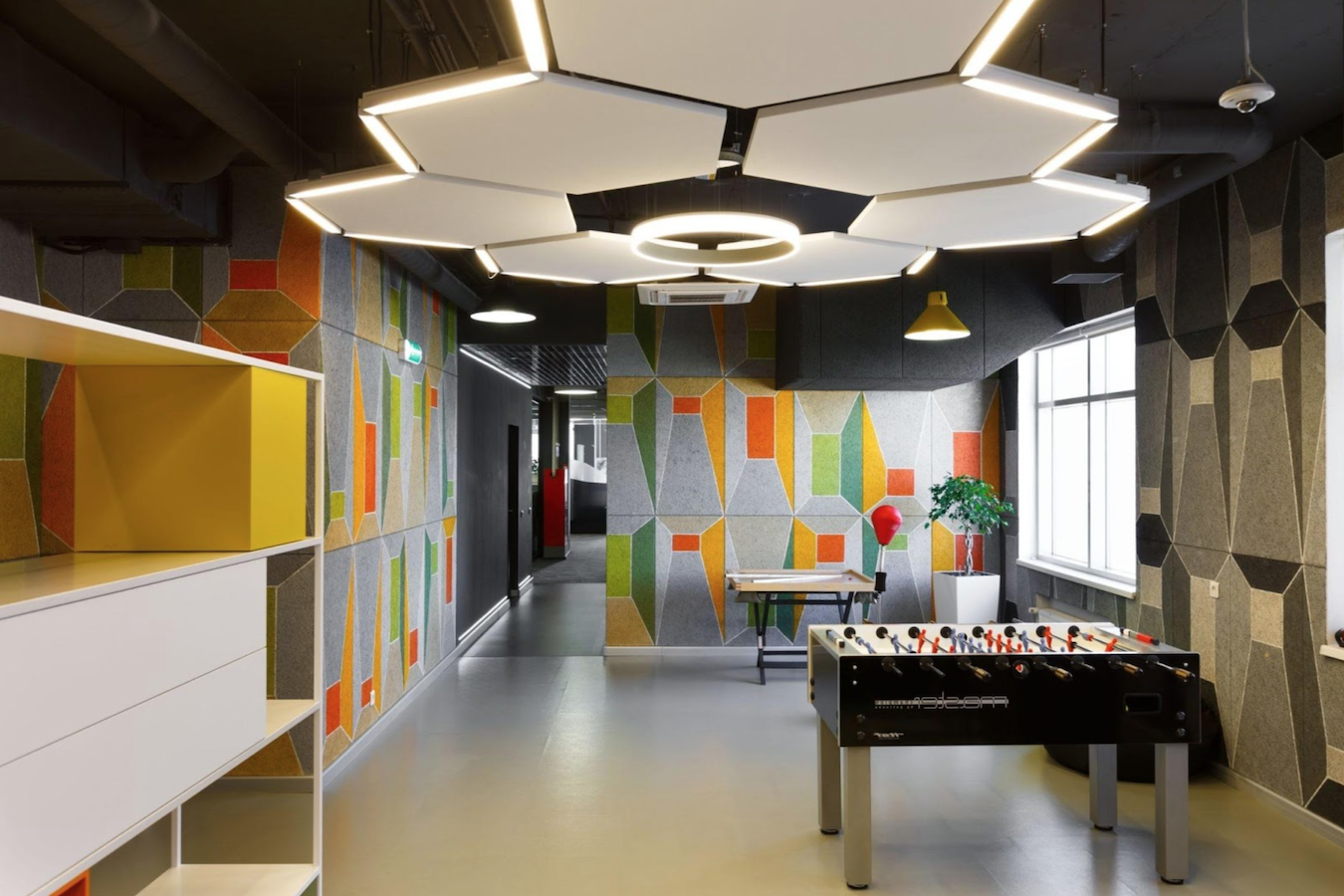 The coolest of the cool office space ideas is to incorporate games, like foosball, into the office design. When employees spend their days with their noses to the grindstone, they can burn out and don't end up giving their best performance. However, when they're able, and even encouraged, to take a few minutes to recharge, they come back to their work refreshed and ready to tackle the issues of the day. Having fun at work can even boost employee productivity.
Whether or not you choose to incorporate games in your office, just using bright colors and bold geometric patterns can create an awesome space that encourages a lighthearted spirit and excitement.
Design a Cool and Creative Office with Avanti
Cool office spaces start with Avanti System's line of products of glass partition systems and range of door options to suit the needs of your office. Design a beautiful office space that is incredibly functional and makes your space one of the best offices to work in. 
Contact the experts at Avanti Systems today to design a cool and creative office that will inspire innovation and productivity.