To design a space that is welcoming and open and also takes health safety and privacy into consideration is no easy task. However, it becomes much easier when you incorporate glass walls into an office space.
Glass enclosed office spaces bring a sleek and modern aesthetic to an office while creating spaces that allow employees to work without noisy distractions. Glass walls provide many opportunities to customize the design to fit your specifications and create the perfect office environment.
1. Soften the Design with Rounded Ends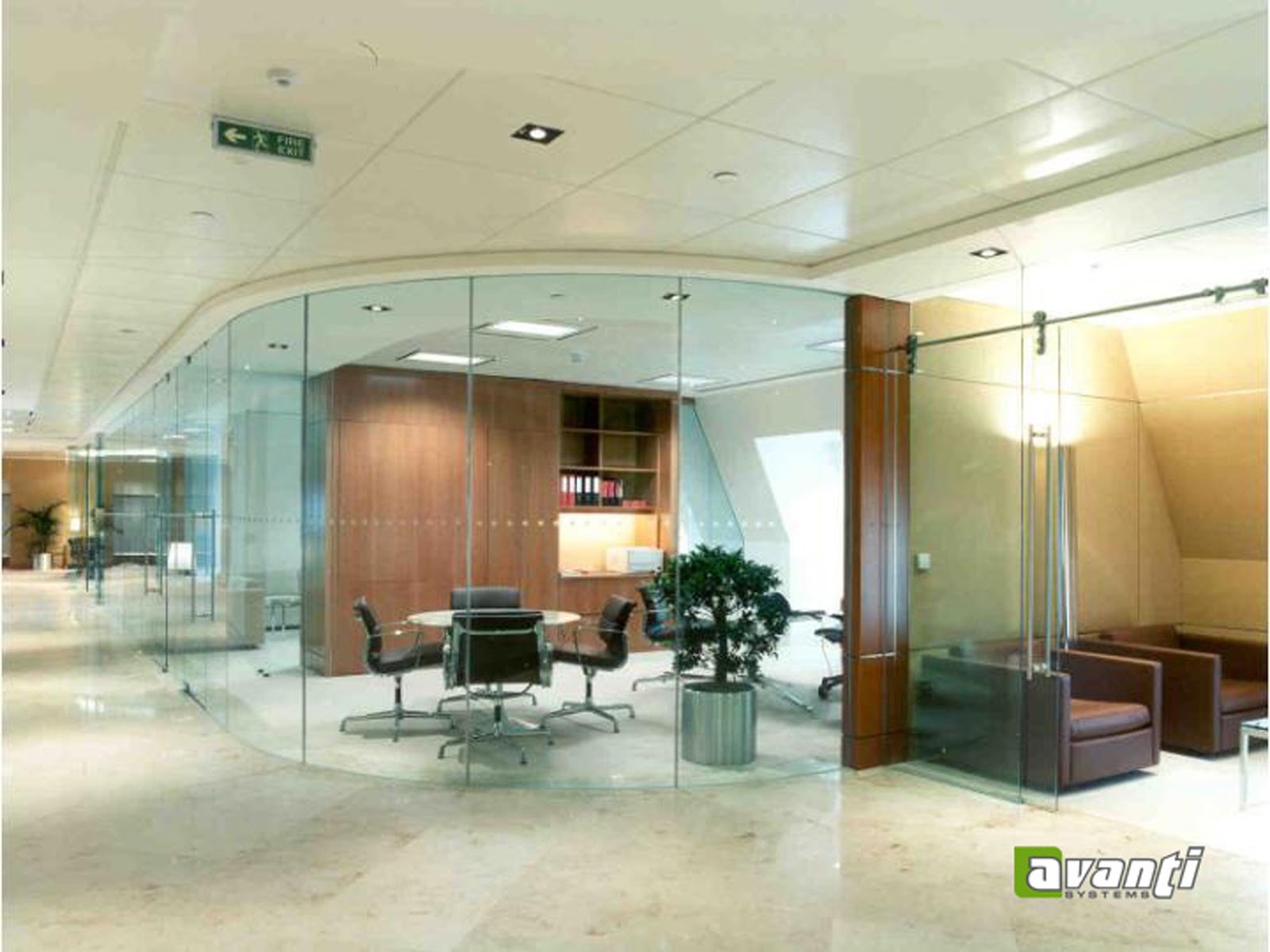 Depending on the space, rounding the ends of an office space or conference room lends an aesthetically pleasing softness to the design. Rather than having sharp corners jutting out into a walking path, this design curves, coming to an end at the wall, creating smooth lines with a frameless partition system.
2. Add Wood and Brick for Warmth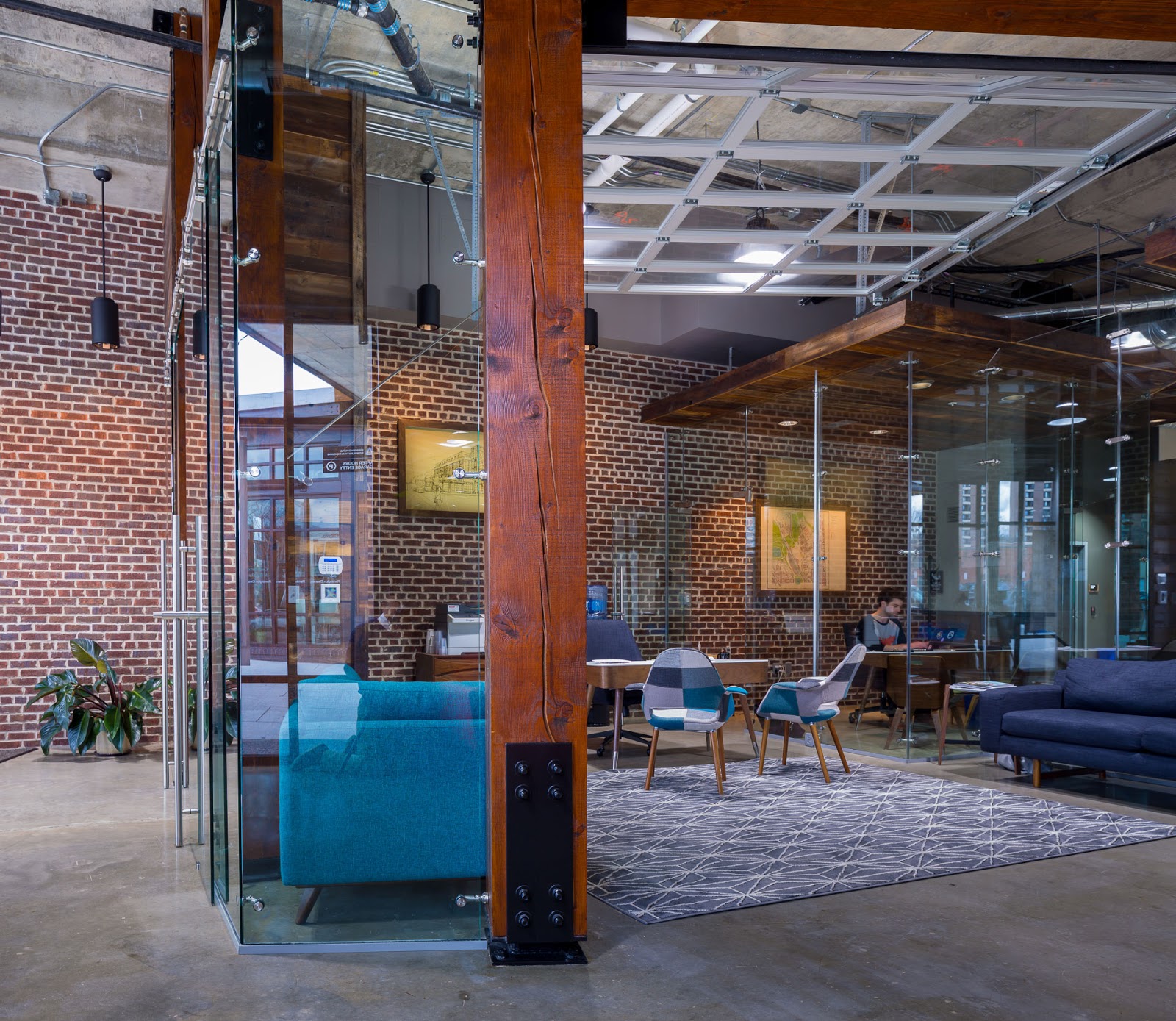 Incorporating wood beams and columns and highlighting an exposed brick wall adds warmth to a design that features glass office space. The versatility of glass partitions allows them to fit with a wide variety of design styles, including this rustic contemporary one. Other elements like rugs and potted plants add personality and comfort.
3. Add Privacy with Frosted Glass Partitions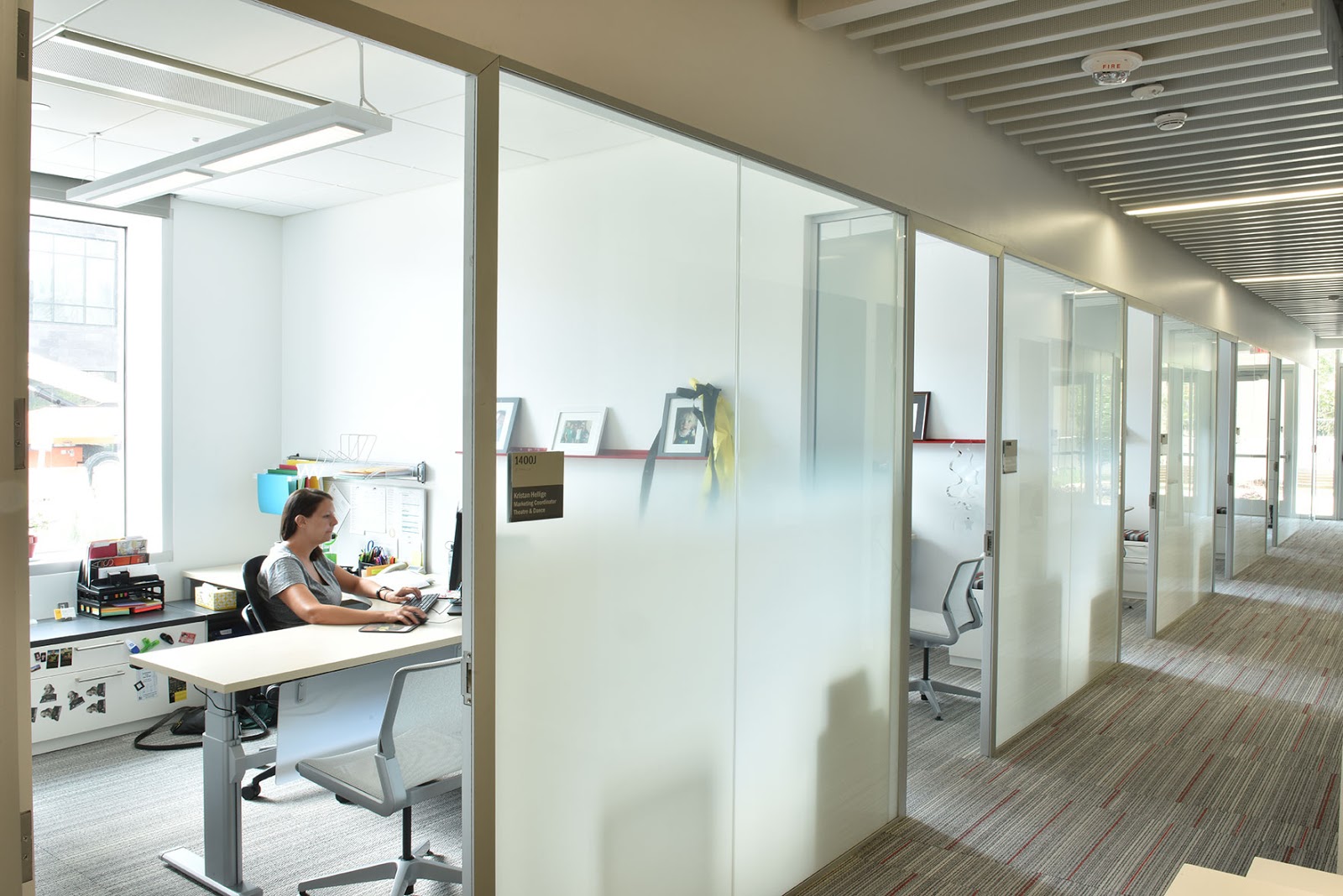 In offices where visual privacy is necessary, glass enclosed office spaces can incorporate frosted glass partitions. Customized to your space, frosted glass partitions can include a design or logo, or they can be frosted as much or as little as the space requires. Some are frosted up to their full height whereas others only frost halfway up, allowing light into the interior space. Even when frosted, their translucent nature allows natural brightness into the space.
4. Sliding Glass Barn Doors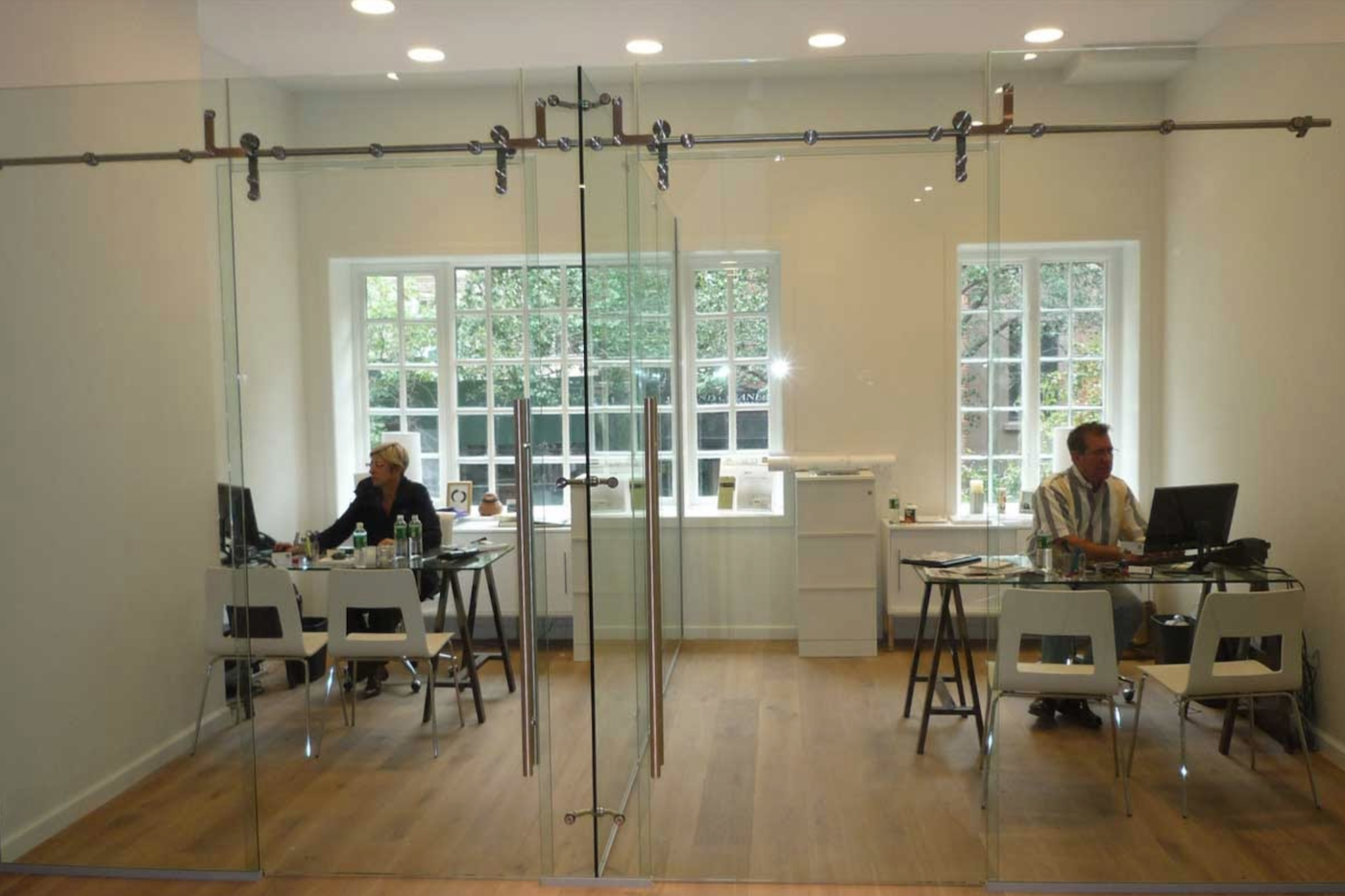 Easy to slide open and closed as they glide quietly on their tracks, sliding glass barn doors are a stylish and modern choice for nearly any office. For wider entries, a pair of doors can accommodate the space.
5. Mix Traditional Cubicles with Glass Partitions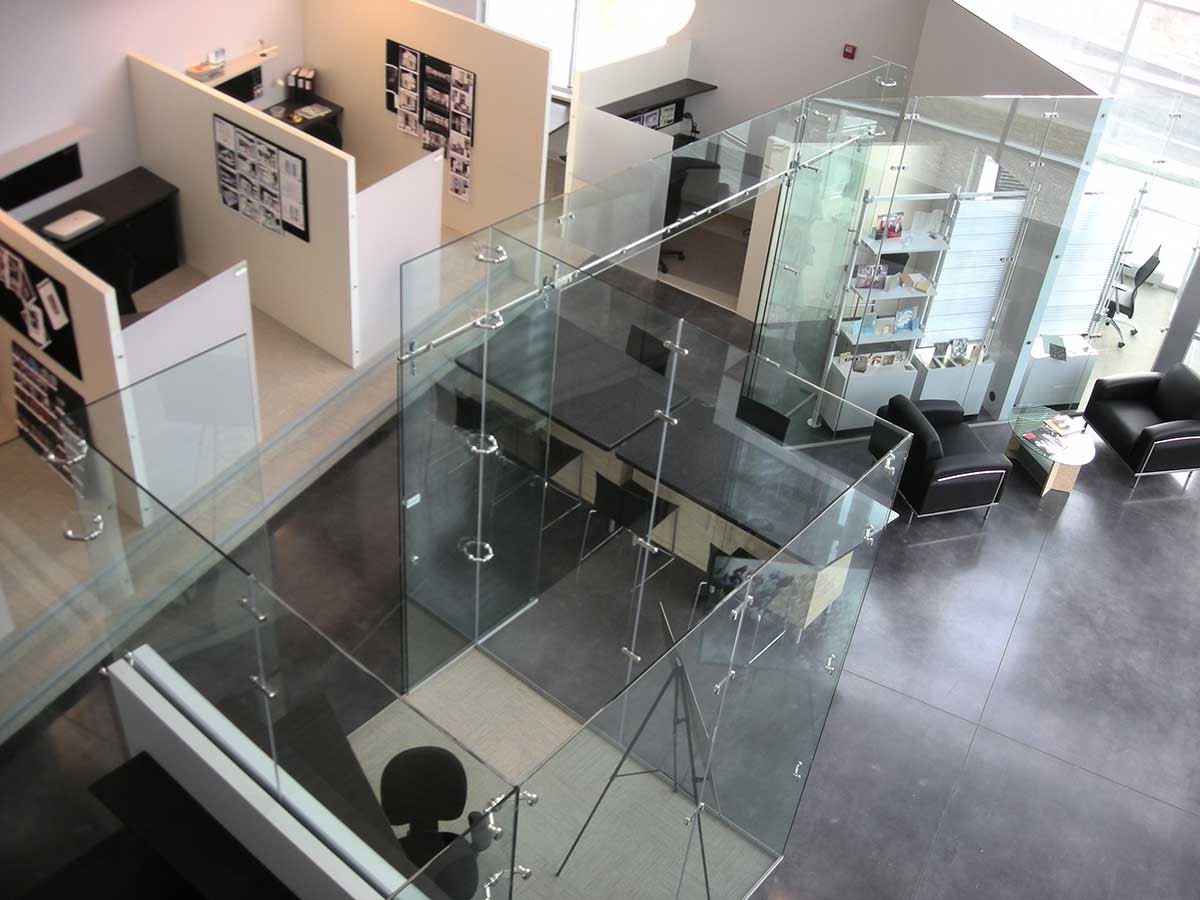 Mixing traditional cubicle glass wall office space makes for a nice blend of modern and traditional. This blend of space gives you the flexibility to create smaller, more private spaces mixed with areas that can be used as small conference or meeting rooms.
The Elite™ Freestanding Glass Partition System lets you create customized rooms. Since the partitions don't require head fixings, you can install glass wall office space nearly anywhere using just single-point and floor fixings.
6. Bring in Natural Elements to Create Warmth and Comfort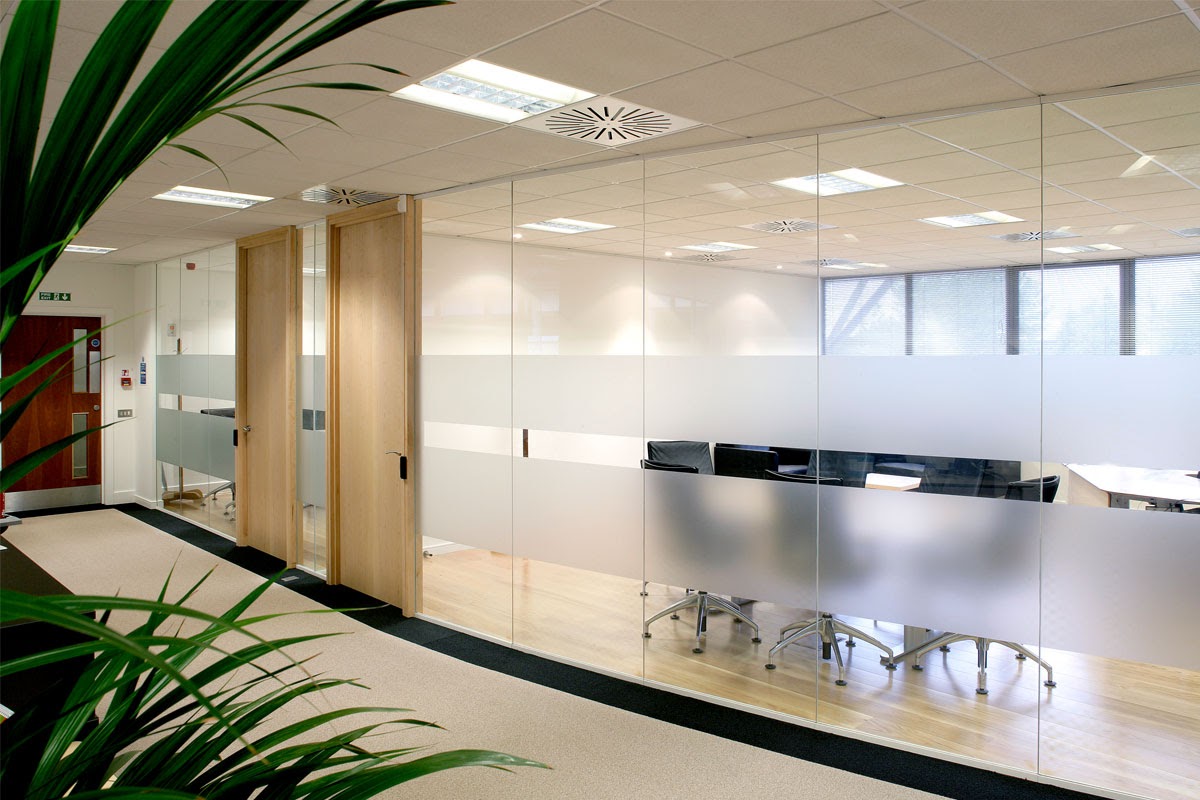 The sterile office aesthetic has given way to designs that feature natural elements. Utilizing timber doors and live plants lends a natural warmth to the space and increases comfort for employees and clients alike. Contrasted with modern glass walls, Arboro™ Timber Swing Doors add an element of visual privacy and provide a stunning design element. 
7. Create Flexible Spaces with Movable Walls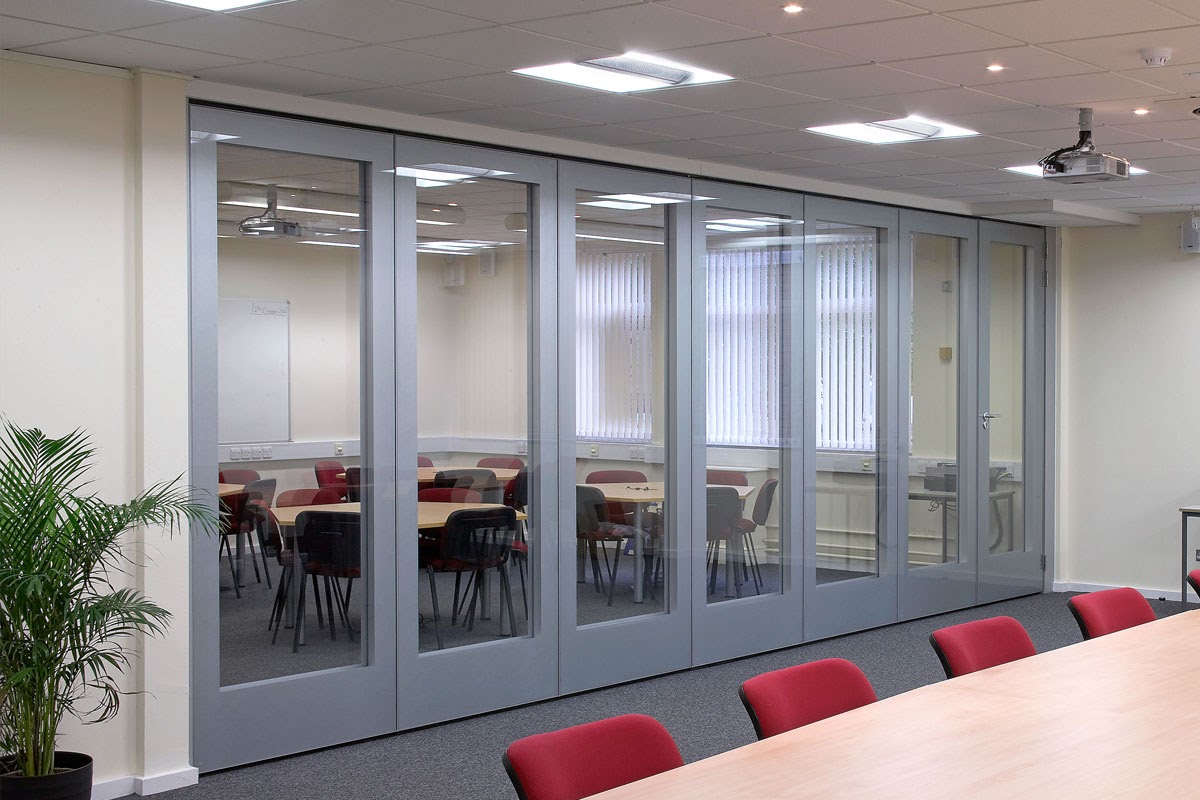 For a flexible space with the benefits of glass office walls, movable partitions are the perfect solution. The Movare™ Movable Double Glazed Partition System can be parked in various configurations when the space is opened up. It allows you to create smaller meeting rooms or large conference rooms in minutes, giving you the flexibility you need to create a dynamic office space. This system also features the additional option of blinds for added privacy and has an STC wall rating of 40dB for superior sound privacy.
8. Separate Large Spaces with Point-Supported Glass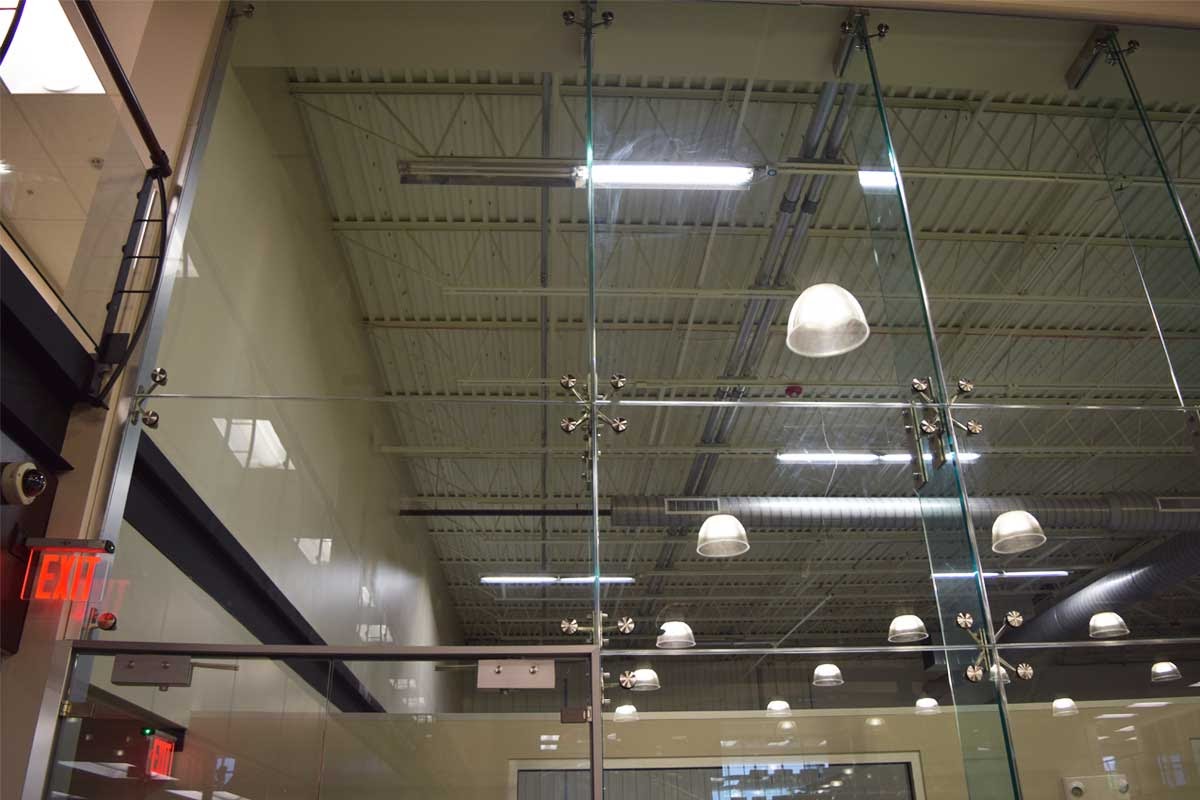 For large, high-ceilinged spaces, an Elevare™ Point Support High Wall Single Glazed System allows you to create separate areas where you need them. Perfect for retail, office, and trade fair applications, point-supported glass walls for an office space are fastened to solid walls at the perimeter and are able to be reconfigured if the needs of the space change.
9. Create a Conference Room with a View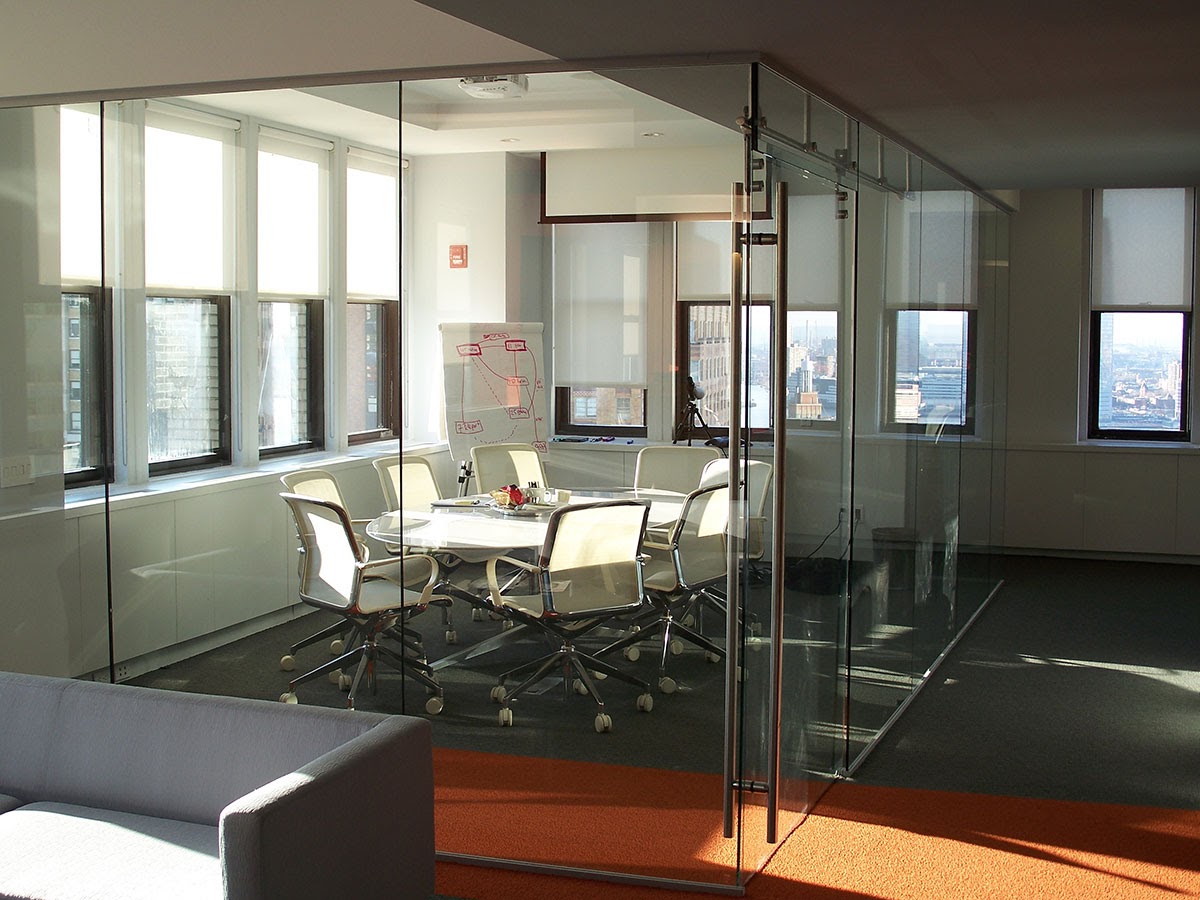 Conference rooms that are walled off and block natural light from reaching the interior of the space are being replaced with glass-enclosed spaces. Installing Solare™ Single Glazed Frameless Glass Walls gives you the benefits of sound privacy while also allowing more natural light and a clear view into the office, and out of the windows.
Design a Glass Enclosed Office Space with Avanti
When you work with the glass partition experts at Avanti, you can choose from a variety of partition systems that will fit your exact specifications. Using glass walls for your office space will help you create spaces where employees can be productive while maintaining social distance and benefiting from natural light. 
Flexible partition systems allow you to create spaces that are versatile and can respond to the changing needs of an office. Contact us today to design your ideal enclosed office space.