As the world moves forward into a new decade, many traditional office designs are becoming a thing of the past. Cubicles that are impersonal and identical are being replaced with the cutting edge technology of LCD privacy glass, sliding glass walls, and flexible glass partitioning systems. Modern offices focus on collaboration over isolation. Open concept over divided floor plans. And natural light over the dreary glow of fluorescents.

Benefits of Glass Office Cubicles
Installing glass office cubicles is one way that offices are integrating these trends into their design. Glass cubicles for the office offer a variety of benefits from both a design standpoint and as a way to increase productivity and satisfaction amongst employees.
1. Modern design options
There is nothing quite like entering an office that is tailored to its specific needs and customized to perfection. Glass cubicle partitions create exactly this feel. They create a space that is open and encourages collaboration while still allowing for private spaces.

Traditional cubicles create isolation and an environment that inhibits collaboration by maintaining strict boundaries between cubicle walls. Glass cubicles, by contrast, create an open flow through the office through unrestricted views.

The options that glass cubicles provide are nearly endless. Freestanding systems can be installed virtually anywhere. Frameless systems create a modern look that is unbroken by traditional framing materials. Modular systems provide flexibility as they can be installed or reconfigured quickly. Sliding glass wall systems move effortlessly out of the way to provide for easy entry or exit or to create a larger space when needed.

As an added bonus, most glass cubicle systems are demountable, meaning that they can be removed or reconfigured without spending unnecessary time and money undergoing costly remodels. All of these options allow each office to customize its design to its specific needs.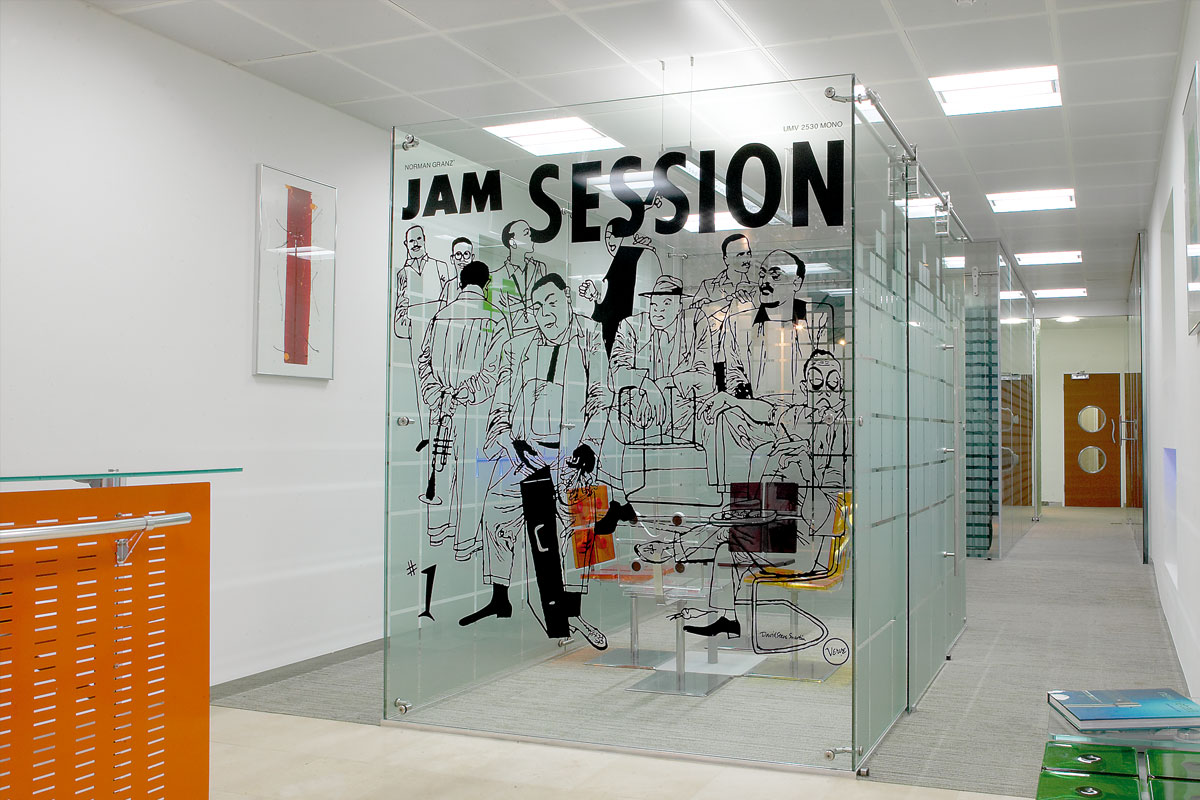 Glass cubicles with doors can include wood doors for additional privacy or a variety of other door options. Door options include barn doors for a modern farmhouse touch and easy access. Assisted close or automatic doors are low maintenance and create a convenient entry and exit from the cubicle. Pocket doors are also a sleek option for offices where space is at a premium.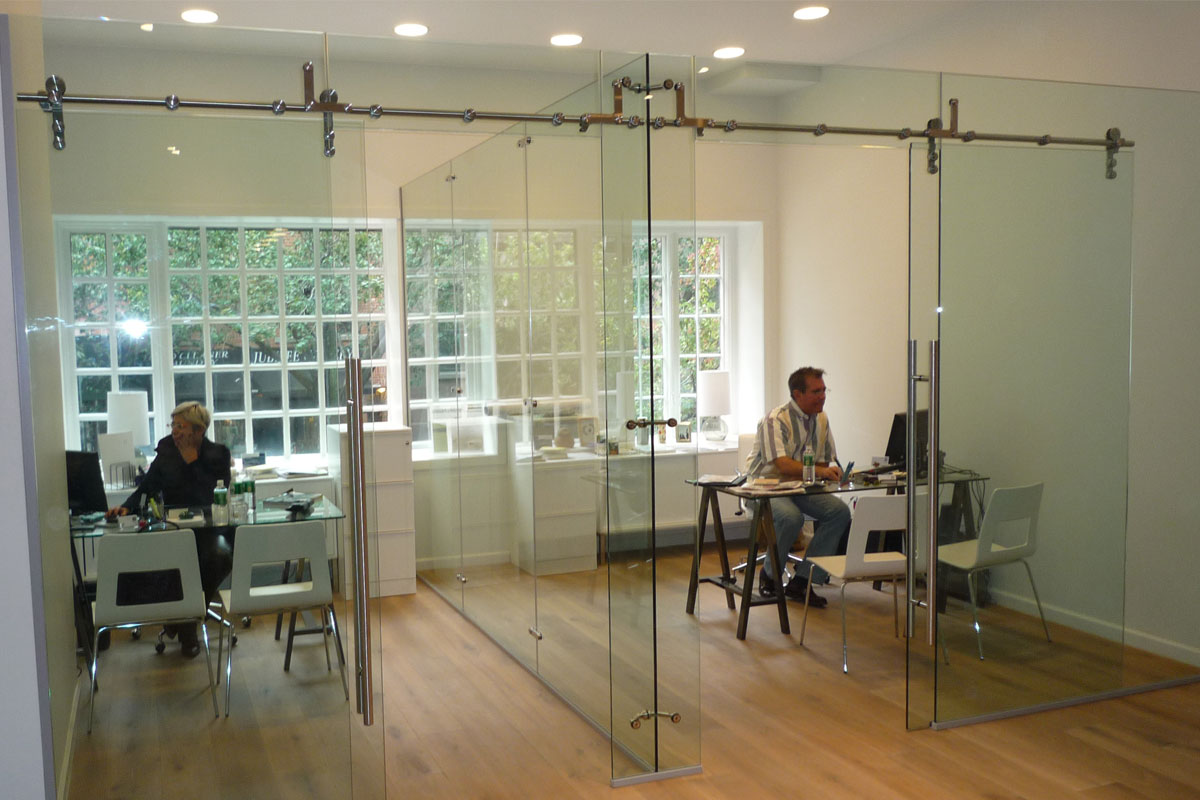 2. Flexible configurations
Many glass cubicle partition systems are fully demountable, meaning that they can be removed or reconfigured quickly and with little to no additional cost. As office and employee needs change, it makes sense to have an environment that can change with them.

Whether private space is needed for small group collaborations or areas need to be opened up for large gatherings, allowing for flexibility is the hallmark of a modern office.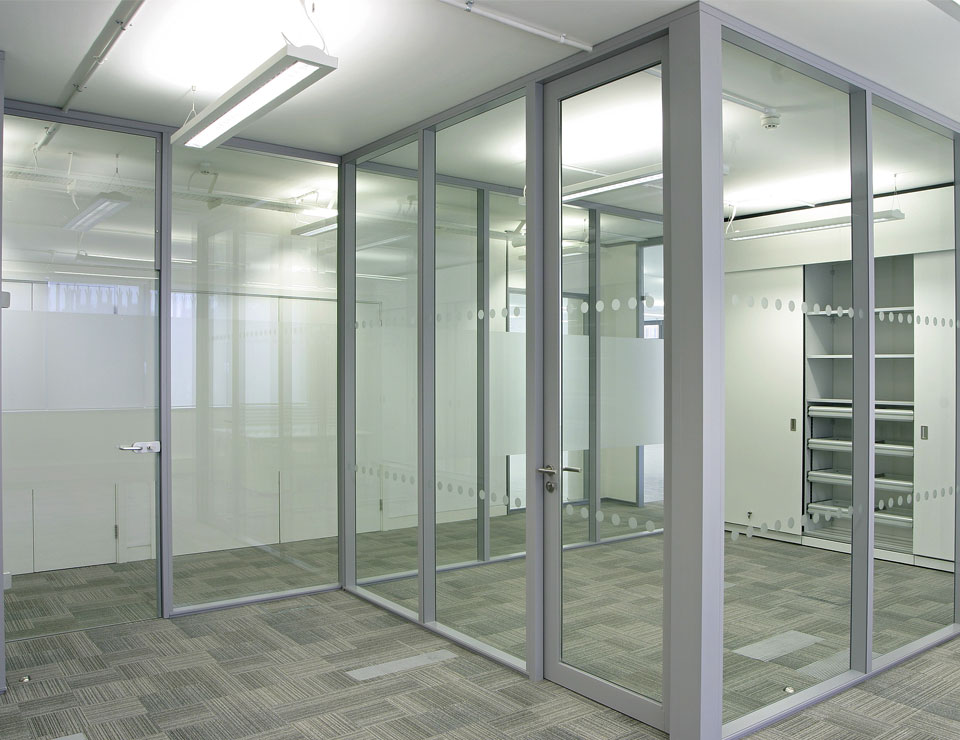 Traditional cubicle walls require costly installation and are not easily reconfigured should the needs of the office change.
3. Sustainable
In designing a new office, LEED credits are likely at the forefront of your mind as you design a sustainable space. LEED credits can be earned in a variety of ways, one of which is the introduction of daylight throughout an office space.

Traditional office cubicles prevent the flow of natural light, so no one in the interior of the office can glimpse the outside or a ray of light streaming through exterior windows.

Glass office cubicles do the opposite. They encourage the flow of natural light through the outer edges into the middle of the office. By connecting employees with daylight, you not only earn LEED credits, but you're creating a space that is beneficial for each employee's mental health and well-being.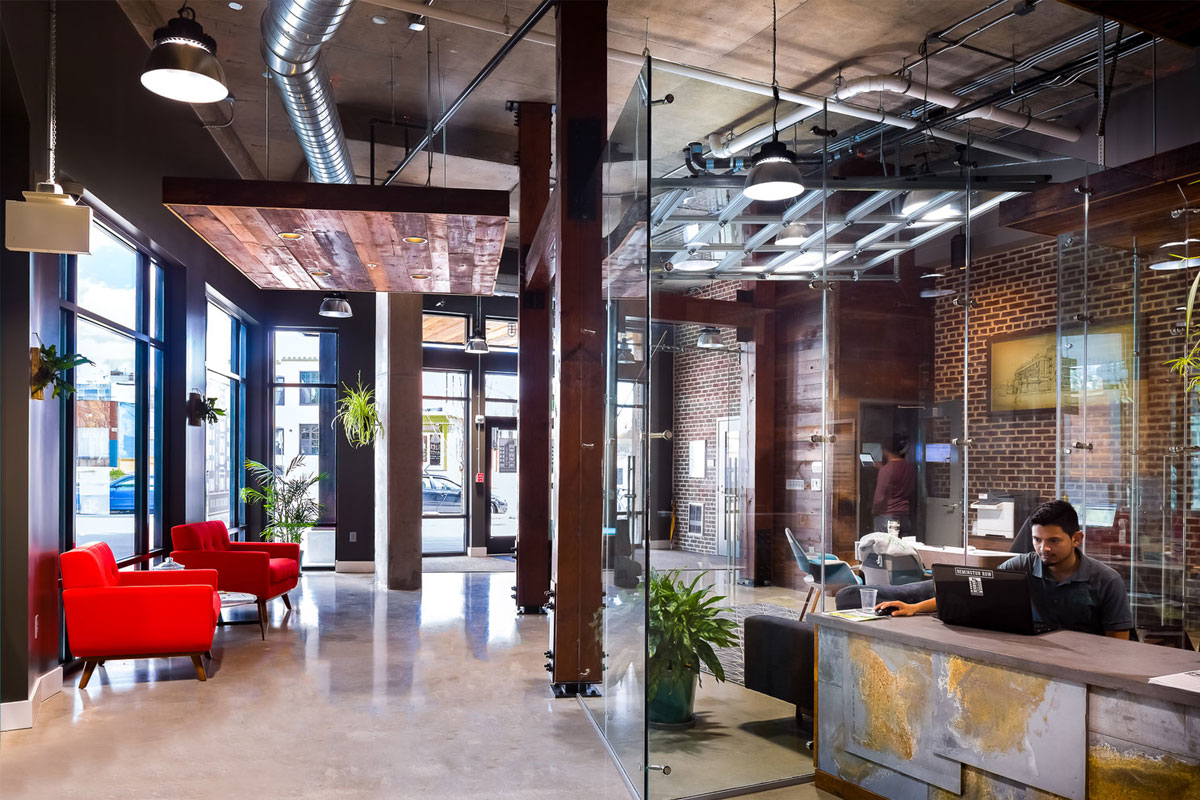 Installing glass office cubicles also has the potential to reduce electricity costs because the natural light that is allowed in creates less need for lighting as well as warming the office during cooler months.

Regardless of the design you choose, glass cubicles offer benefits to the flexibility of the office, employee mental health and productivity, and sustainability.
4. Increased creativity

Traditional office cubicles are typically tan or gray creating a drab environment that decreases excitement and creativity. Glass cubicles, on the other hand, are vibrant and bright, creating an environment that encourages creativity.

From the custom designs that reflect brand values to the light that streams in through the glass, using glass cubicles in the office design not only creates an aesthetically pleasing environment, but also one that encourages creativity and collaboration, both of which benefit the office's morale and productivity.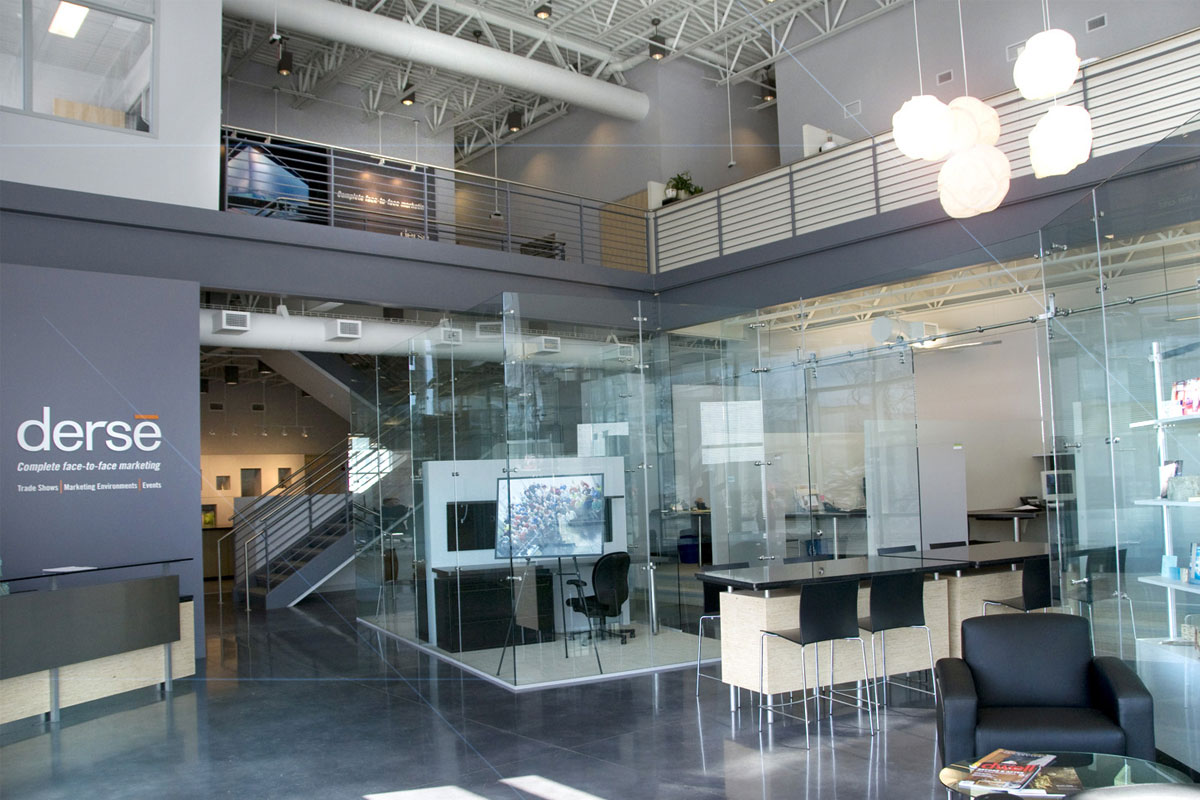 5. Makes a statement

Making a visual statement from the moment employees and clients enter the office is very important as the environment that surrounds them influences their state of mind, and can immediately create a connection between employees and clients, and the company overall.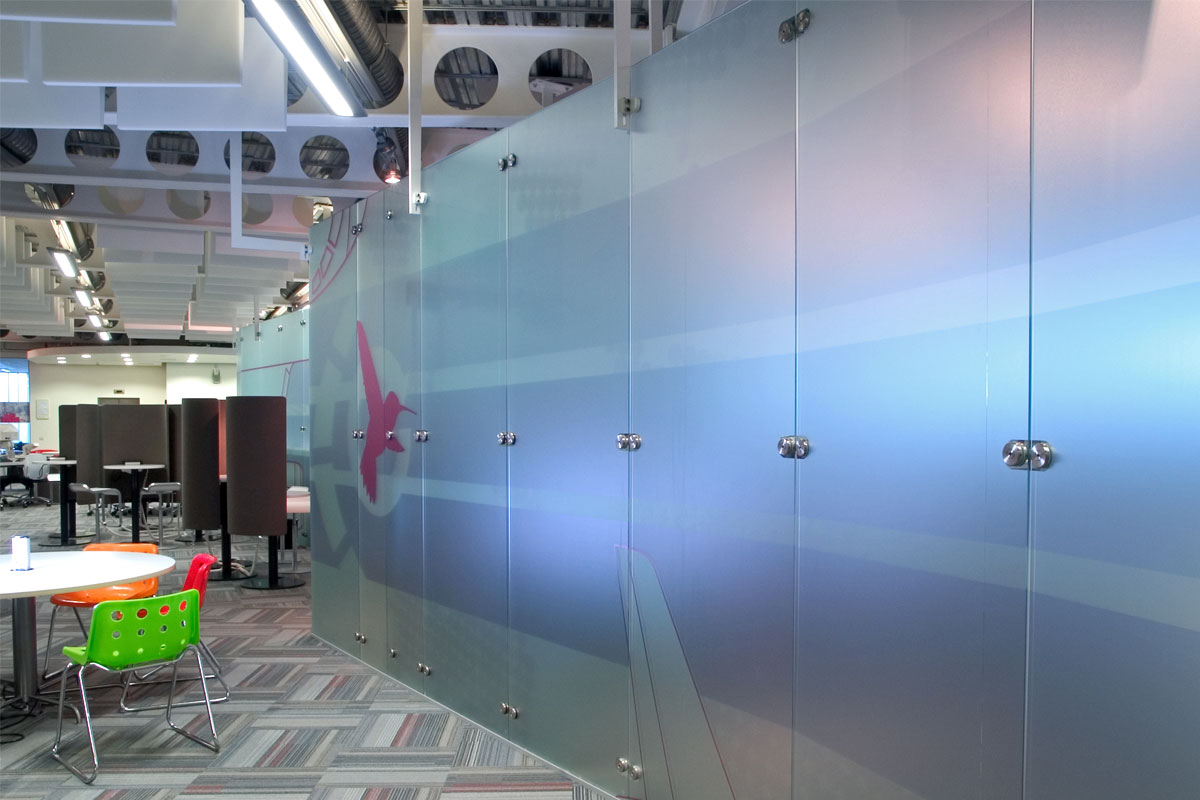 6. Builds a culture of collaboration

Traditional office cubicles create isolation. Employees peek over the barrier to see if their colleagues are available to answer a question or offer an idea and tuck back into their office once the conversation ends.

Glass cubicles create an open view of the environment allowing employees to be connected to their colleagues, even when they're working on their own. This unobstructed view also allows employees to see when their colleagues are available for questions or ideas, opening up opportunities for dialogue.

Creating this culture of collaboration benefits the office as a whole. Morale is higher amongst employees knowing that they aren't left to their own devices all day, and this increased interaction builds a culture where ideas can flow freely.
Go With Glass

Modern offices benefit from the wealth of design options that come with choosing glass cubicles over traditional. Sustainable and flexible, they create an office that is able to adapt to changing needs and circumstances, and the visual statement that they make is unparalleled in the world of office design.

Creating an office environment that encourages creativity and collaboration doesn't have to be over complicated or tricky. By choosing glass, you'll create an office that welcomes natural light as well as productivity.

Contact Avanti Systems to start designing your glass cubicles today.