As the COVID-19 pandemic grew in 2020, many people fled large cities for suburbs and even the more rural exurbs, leaving many to wonder about the fate of big cities like New York. As vaccines have become available, and nearly 75% of people aged 5 and up have received at least one dose, people are becoming more comfortable returning to cities and picking up where they left off — with a few modifications.
Offices in New York are responding by creating office spaces that accommodate social distancing and working to mitigate any transmission of COVID-19 and other illnesses. New York City has guidance about preparing the building and workspace for employees that are returning to work with protocols that include using face coverings, installing physical barriers at reception and security desks, and opening windows when possible. 
The guidelines don't require physical distancing among employees unless they are interacting with the public, however, many employees may feel more comfortable when they are able to maintain distance between each other or are able to work behind partitions.
To protect employees as they return to the office, installing glass partitions in NYC offices can help to mitigate the spread of germs and create physical barriers that may make employees more comfortable. Glass partitions can create physical separation while still maintaining a visual connection and fostering a sense of teamwork and collaboration even while they continue to navigate an uncertain time.
In order to get people back to the office safely, these partition systems are the best options for NYC offices:
Modular Partition Walls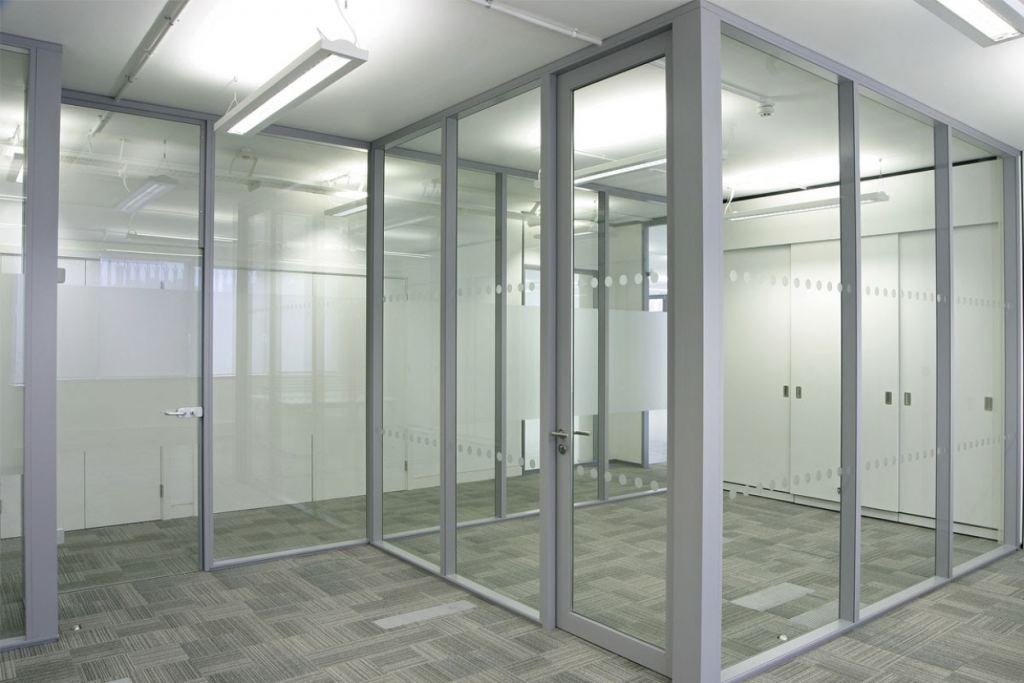 For spaces that need to adapt quickly, modular partition walls are pre-assembled and can be installed quickly without mess or material waste. This also saves on site labor costs. Modular partition walls give you the flexibility to create standalone individual office spaces or separate larger spaces with a glass partition wall. A variety of door options, including hinged and pivot and framed or frameless doors, create customization options that allow you to incorporate these partitions into an existing design.
Full Height Glazed Partitions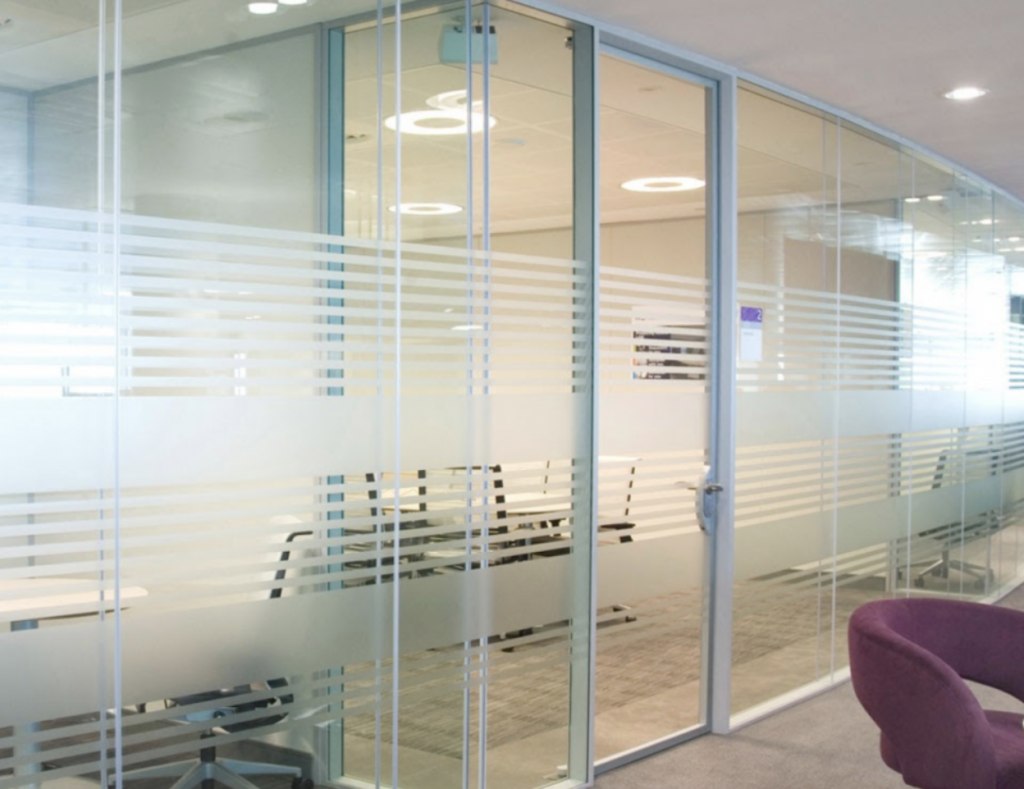 To truly create separate spaces, glass partitions for offices should reach to the ceiling. That's where full height partition systems are an ideal solution. They increase opportunities for social distancing while still providing natural light and helping to increase acoustic comfort in the office. 
Full height partition systems are available in single glazed or double glazed options that allow you to customize the acoustic comfort in a space as well as integrate blinds or LCD glazing for visual privacy.
Freestanding Office Partitions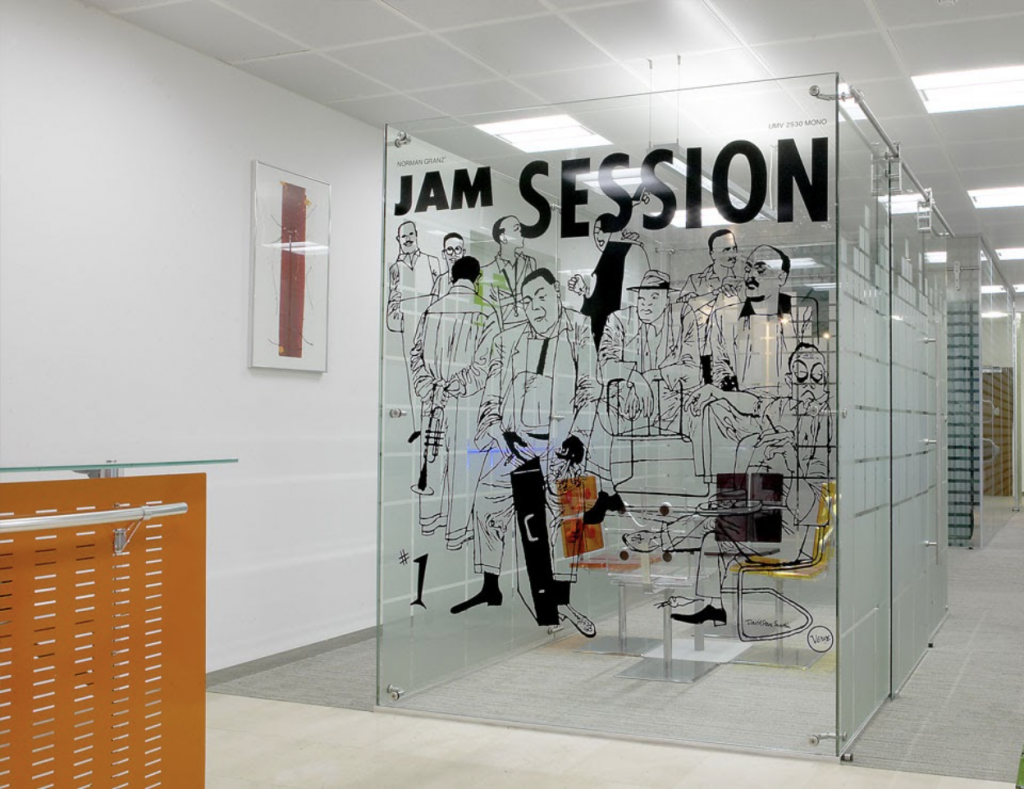 Freestanding office partitions are one of the most flexible systems for offices. The need for head fixings isn't usually required, so they can be secured with just single point wall and floor fixings. This gives them the flexibility to be installed anywhere they are needed. Available in curved, angled, or straight configurations, they can be used to create a nontraditional space that meets the needs of the office. 
Blend Partitions with Design Elements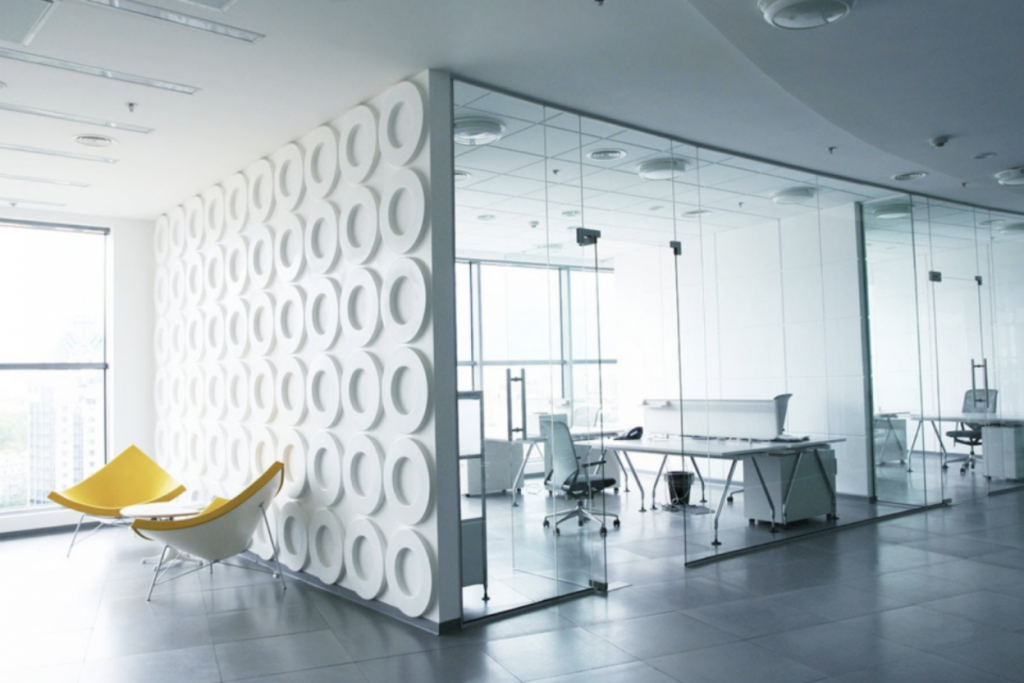 The flexibility of glass partition systems allows them to blend with other design elements, like a statement wall that adds an element of excitement in a space. The glass partitions walls create subtle separation of the space without detracting — in fact, enhancing — other design elements.
Combine Modern and Traditional Elements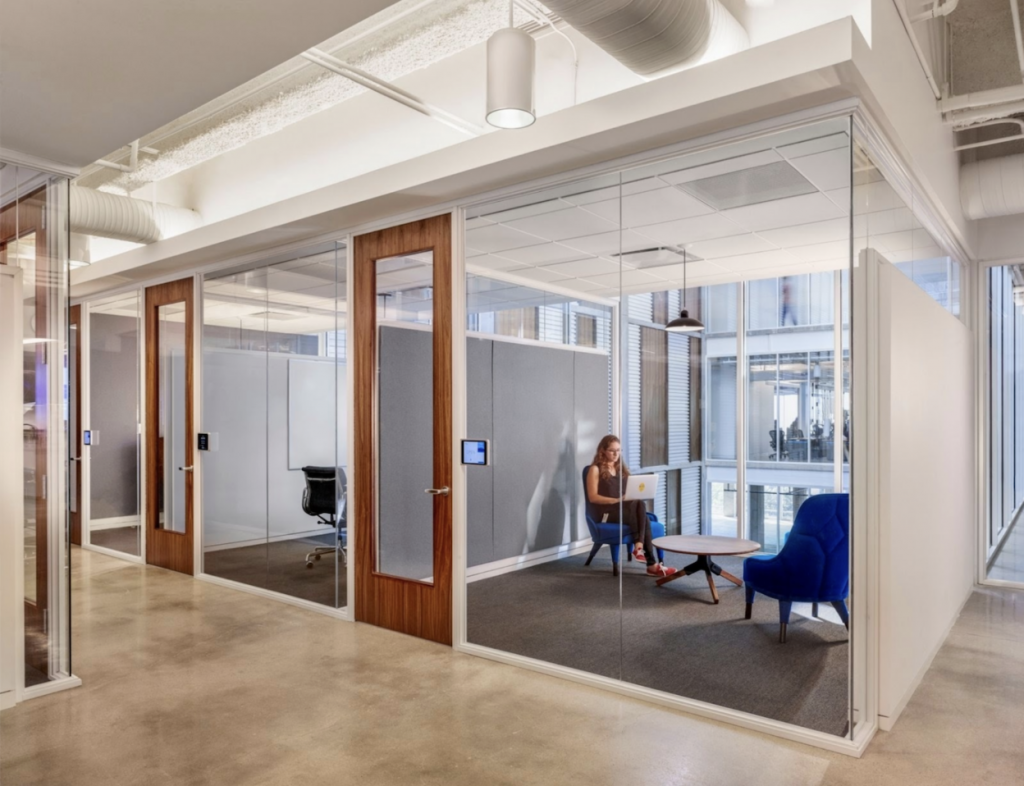 The modern aesthetic of glass partition walls lends itself well to complementary traditional touches. Incorporating wood or wood framed doors brings warmth to the modern space and adds sound privacy while the glass partitions ensure a sense of connection throughout the office.
Choose the Best Glass Partition Options for New York City
As the pandemic recedes and life returns to normal — or as normal as possible — the workplace will continue to reflect the lasting effect of the last few years. People returning to the city are ready to resume life, but with some modifications for safety and a focus on staying healthy, which is why glass partition panels are an ideal solution for the office. 
They create physical distancing and additional safety without making people feel separate and isolated, because haven't we had enough of that? 
Avanti Systems is dedicated to providing the best glass partition options for offices in New York City with our wide range of customizable systems.
Contact Avanti Systems today to work with a team of experts to design a modern, updated office space that is both safe and comfortable.