With any project, cost is typically a major factor in decision making. So whether you've chosen to incorporate glass partition walls into an existing space or install them in a new construction, the cost of glass partition walls is probably at the forefront of your mind — and budget. 
Some systems use various components to create a glass wall, and Avanti has spent years perfecting full glass wall systems and glass wall components to create a unique system that provides everything in one aesthetically clean and cohesive system. This strategy creates a clear, all-in-one pricing model that will make staying on budget easy.
Factors That Influence Glass Wall Pricing: Single vs. Double Glazed Partitions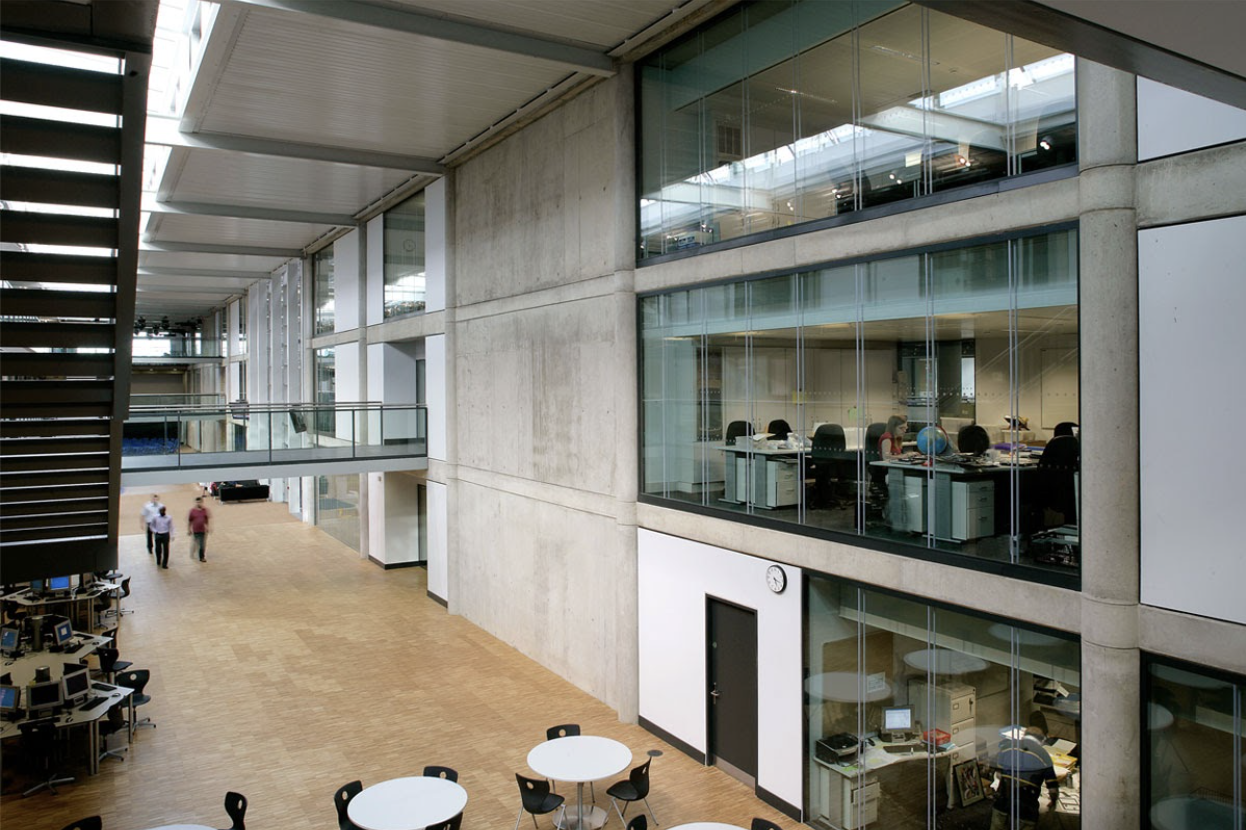 Single glazed and double glazed partition systems both provide acoustic comfort. In areas that need increased acoustic performance, double glazed partitions provide superior acoustic performance with the acoustic rating of a solid wall and may cost more than a single glazed partition system depending on some or all of the following factors:
Configuration and Type of Glass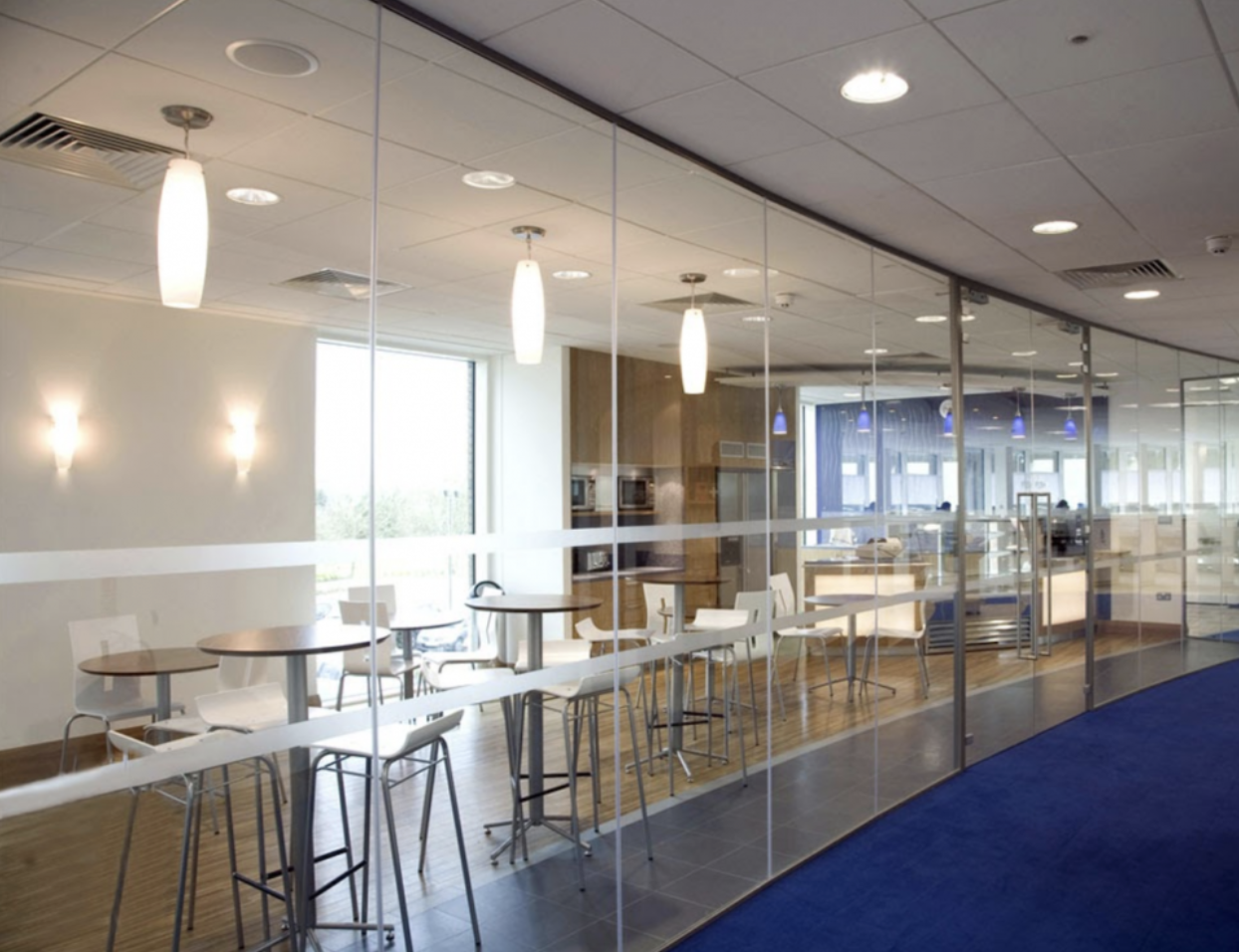 Glass walls can be designed and installed in straight, angled, or curved configurations, each affecting the cost of the glass wall system differently. Glass options include tempered, low iron, laminate, and LCD privacy glass. The type of glass that is chosen will affect the overall cost.
Attachment Points, Bracket Designs, and Components
The number of attachment points and bracket designs are also factors that influence glass partition wall costs. Often, companies will price their components individually rather than as an all-in-one system. In this "pay-as-you-go" model, components can add up and don't provide a clear pricing estimate, leading to uncertainty when it comes to staying on budget.
Square Footage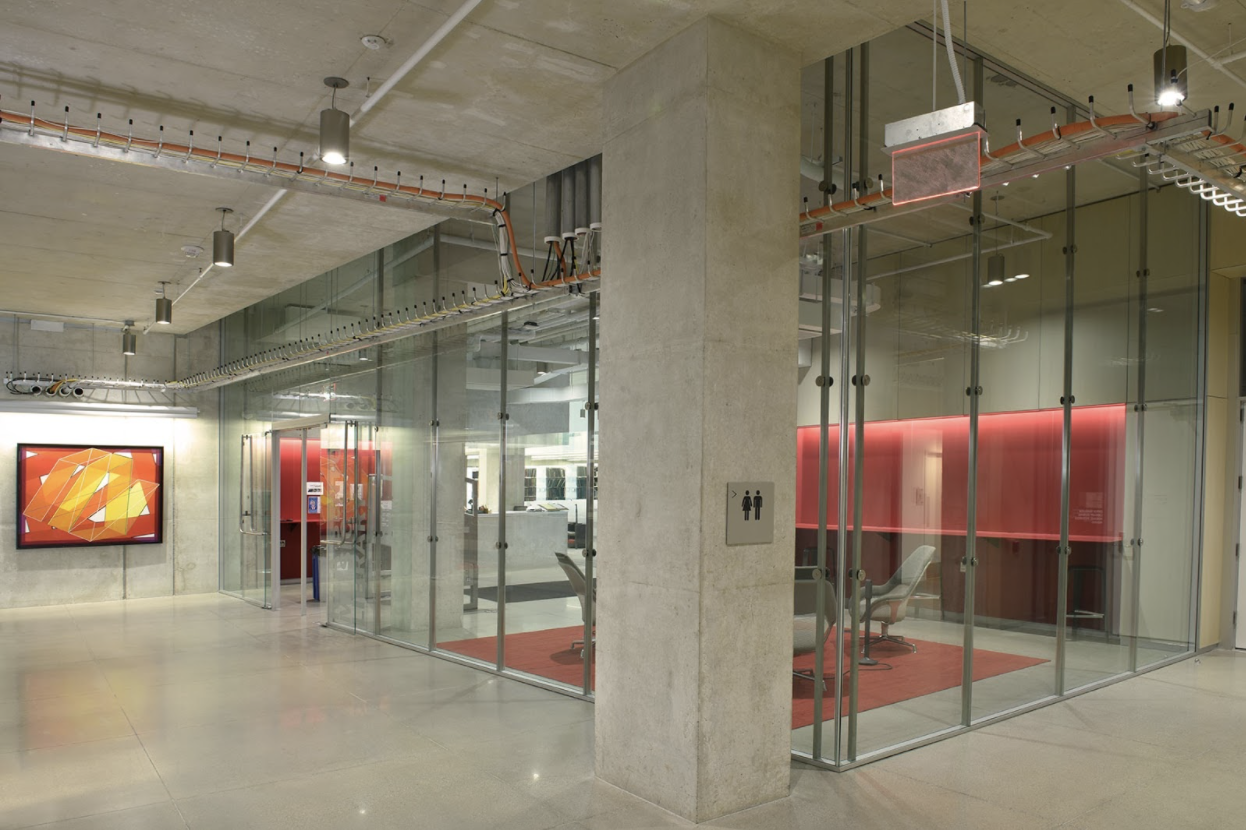 Square footage is one of the most influential factors affecting the cost of a glass partition wall as it determines the amount of materials, number of attachment points, and height of the system. The larger the area, the more the glass partition wall system will cost.
Height and Design Complexity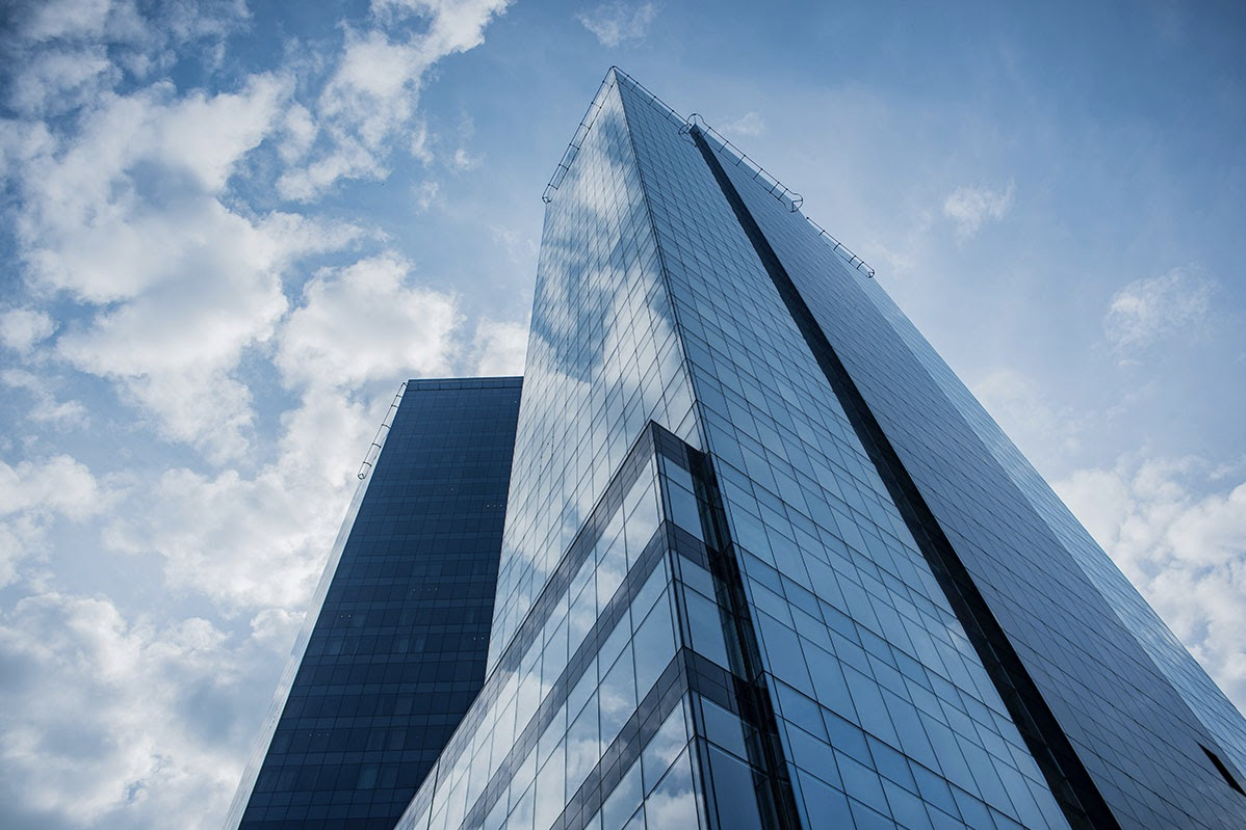 Height necessarily influences the amount of square footage the glass wall will cover, but it can also add complexity to the structure if the glass partitions need to be higher than a standard door. The more complex the design, the higher the cost will be. If the glass wall system is used on the exterior of a building, height will play a major factor in determining the cost.
Acoustic Testing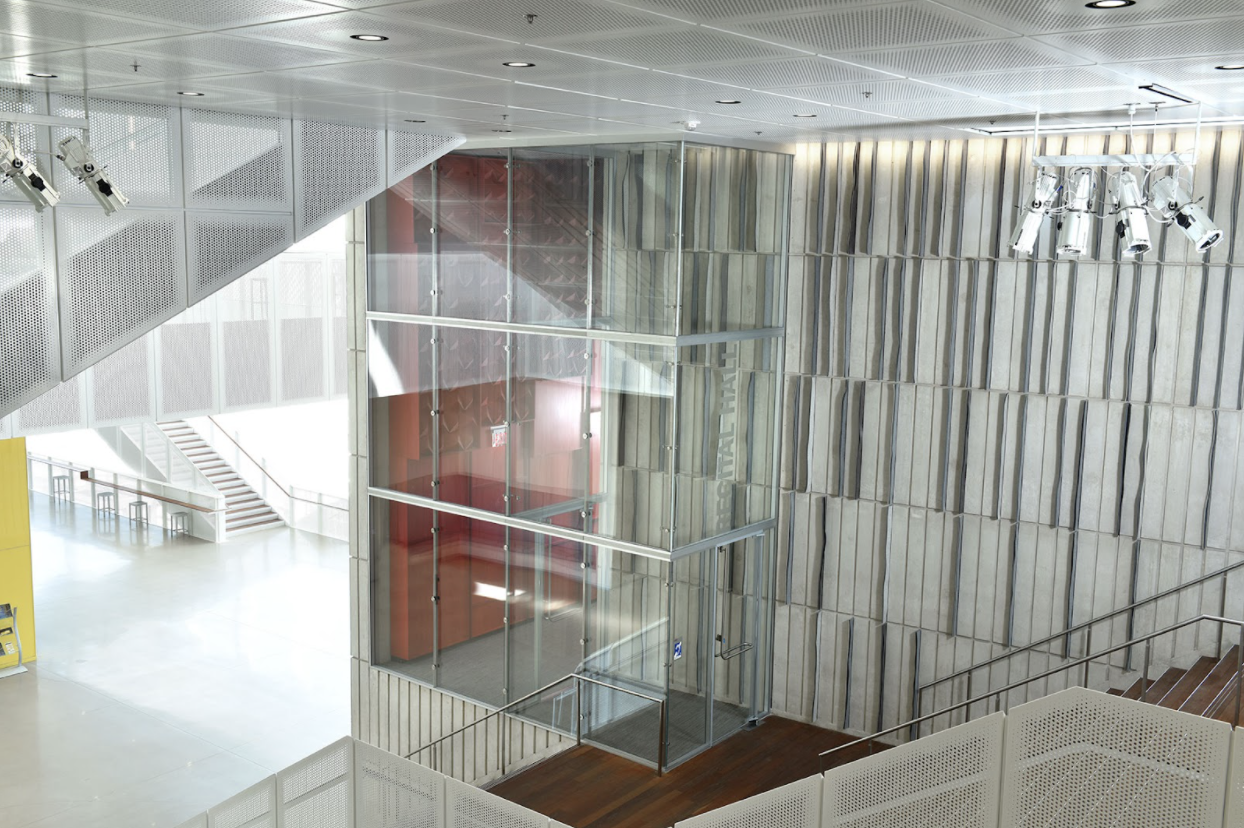 The majority of glass wall products have not been acoustically tested, so to determine their acoustic capabilities, it's important to have them tested, which will increase the overall cost. Due to the mix-and-match model of many companies, the testing will vary depending on which components the walls are matched with.
Avanti Systems glass partition systems have been thoroughly tested, so you know what you're getting from the start. This will also save money in the long run as companies won't have to pay for independent testing.
Installation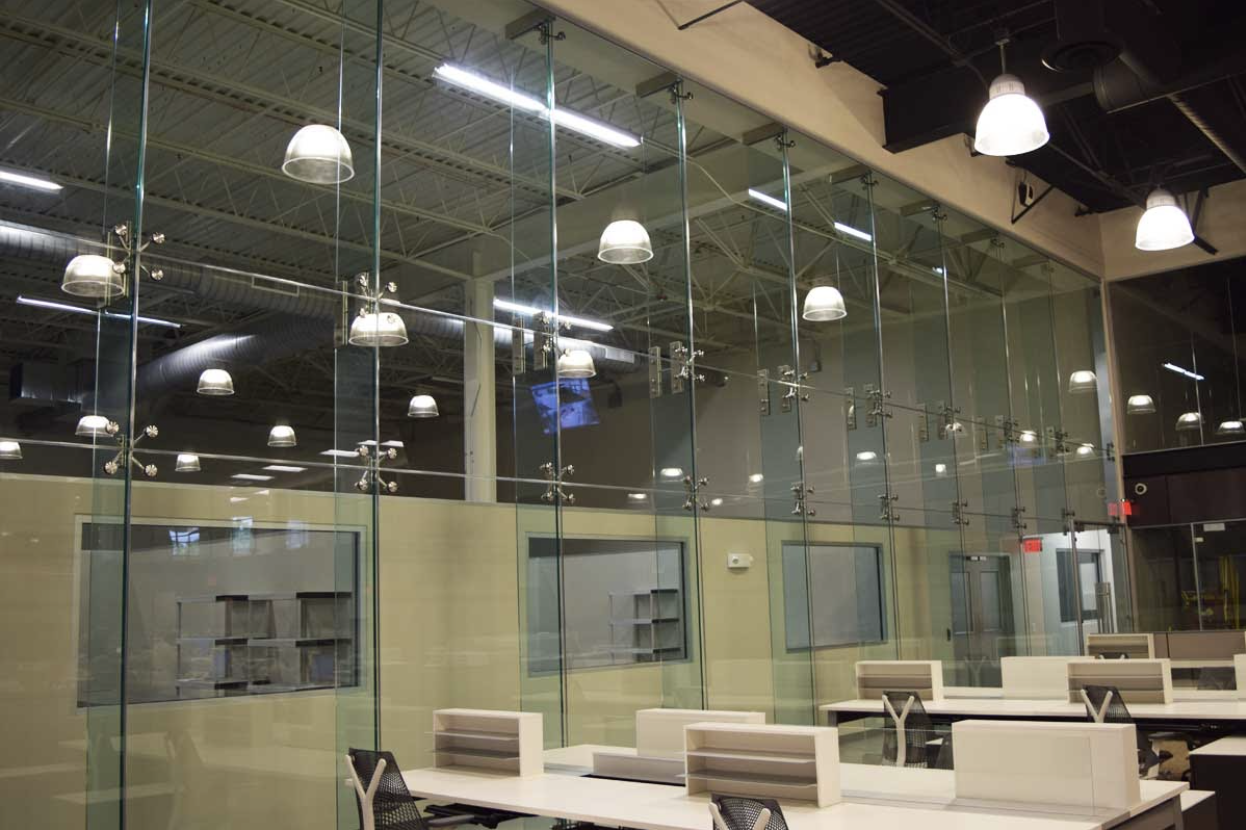 Beyond the actual cost of the glass walls, installation plays an important role in the overall cost. Straightforward installations will cost less than more complicated installations. For example, depending on the situation, particularly in tall buildings, wall systems may have to be craned in through a window or other large opening, costing more to install.
Avanti Systems provides installation services that streamline the design and installation process because one company will be there with you from start to finish. This may not make the glass partition walls cost less, but it will save time — and time is money.
Customer Service and Support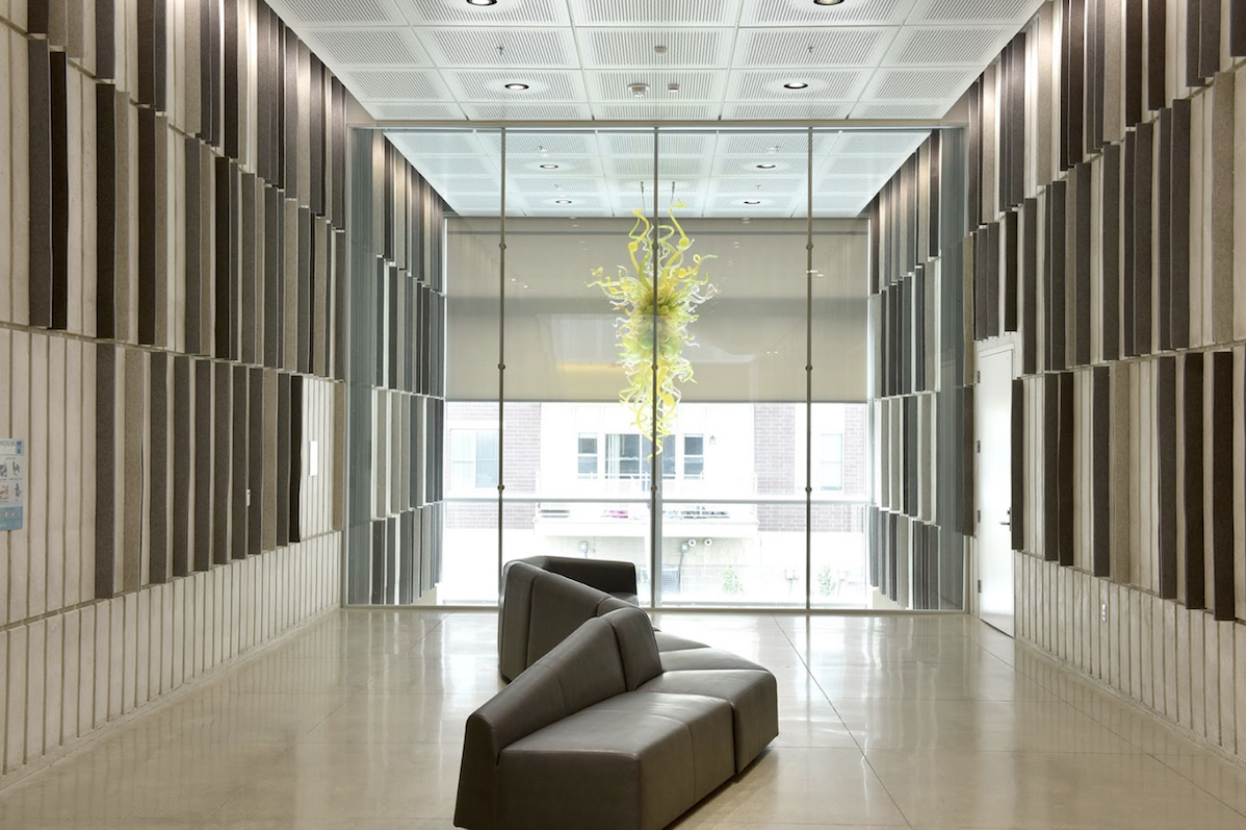 A less expensive system may sound good at the outset, but that typically means less customer service and support which can end up costing more in the long run in the form of peace of mind, time lost working out the kinks, and, of course, money as you piece together a full system on your own.
Benefits of Choosing Avanti Systems
Choosing a glass wall system from Avanti Systems offers a number of benefits that ultimately influence the cost of the project. To make installation go more smoothly — and save money in the long run — we include CAD shop drawings in all of our orders. Each glass wall system installation is a custom project and these specs are crucial for a successful installation, giving architects and contractors as much information as possible.
At Avanti, we've spent years studying the European market to bring cutting-edge design to the U.S. No one else offers the designs that we do, so you're getting a unique product coupled with superior support and customer service.
Every glass wall project is a custom job, and we will provide a clear cost estimate — so you don't have to sit down with a calculator and add up each component individually. Our team of experts will walk you through the entire process from inspiration and design to product supply and installation. From concept to completion, we're with you every step of the way providing unparalleled support.
Clear and Concise Pricing with Avanti Systems
With Avanti Systems, you'll get a custom price estimate that includes the full glass partition system. The price can vary from project to project, so Avanti will take into consideration the various factors that influence the cost — glazing, square footage, height, attachment points, etc — to create a clear estimate that will help you stay on budget with few surprises. This superior approach lets you see the project as a whole rather than buying components and paying as you go.
Reach out to the experts at Avanti Systems today to design your project and receive a clear project estimate.