Office design has come a long way since the cubicle farms and corner suites of the 80s and 90s. Modern design has evolved into offices that feature flexible workspaces, an open feel, and a focus on collaborative productivity.
Modern conference room design further supports this evolution as a place where people can come together and share ideas. Bright and open spaces cultivate creativity and collaboration, making people more excited to do the work they need to do.
Modern Conference Room Design Ideas
The best conference room designs integrate a variety of elements that increase productivity and collaboration. From incorporating natural light to using technology to create instant privacy, there are lots of conference room design trends that will help you increase productivity and employee satisfaction at work.
Natural Light and a View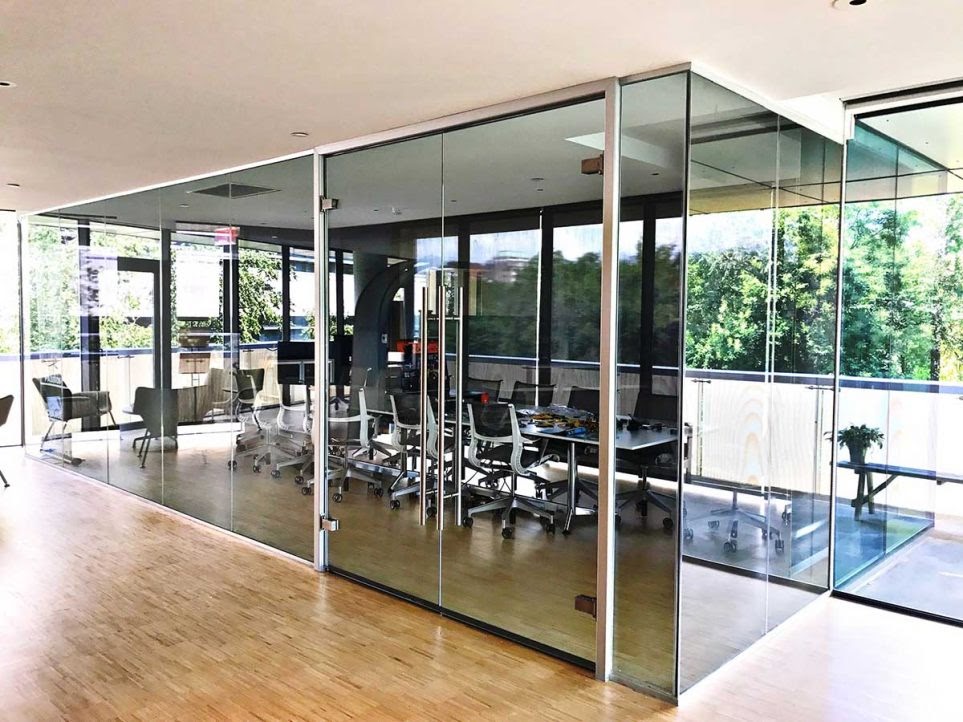 Natural light boosts mood, lowers depression (especially related to Seasonal Affective Disorder), and positively impacts productivity. It's also one of the top-rated factors in employee satisfaction in the workplace.
Whether we truly recognize it or not, a connection to nature is a huge factor in productivity and satisfaction, and when employees are happier, they are more productive. Providing views of the outdoors from a modern office conference room, especially those that feature trees, flowers, and views of the sky can give people the connection to nature that they crave even as most of their days are spent indoors.
A modern conference room design understands this concept and incorporates it into the design. Constructing the conference room with glass partition panels allows the natural light to permeate to the interior of the office as well as gives those in the conference room outdoor views while also maintaining their connection to the larger office.
Creative Configurations for Mini Conference Room Design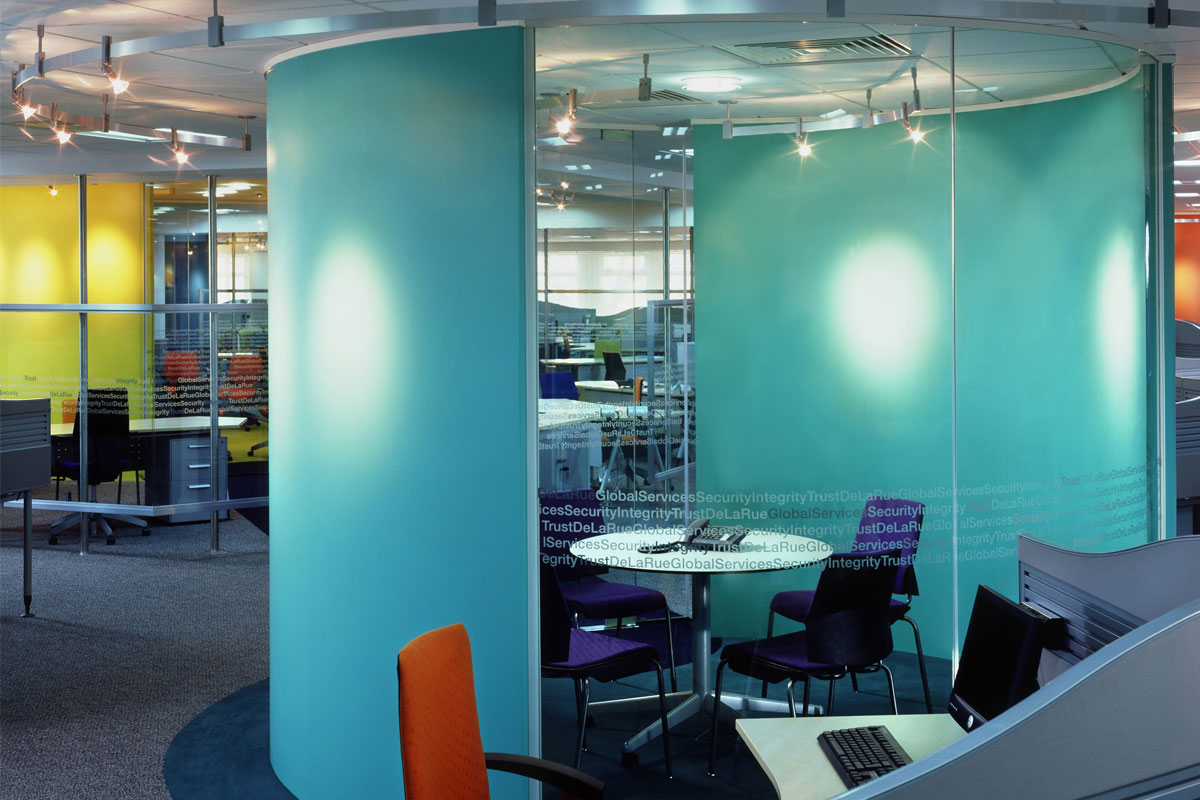 Anyone can build a square conference room, but sometimes breaking free of the mold and getting creative can inspire…creativity! Available in curved configurations, the Solare™ Single Glazed Frameless Partition System creates a small office conference room design that encourages productivity. Custom frosting on the glass creates just the right amount of privacy, and the acoustic performance means that the noise stays inside this single modern conference room.
Timber Doors for Added Acoustic Performance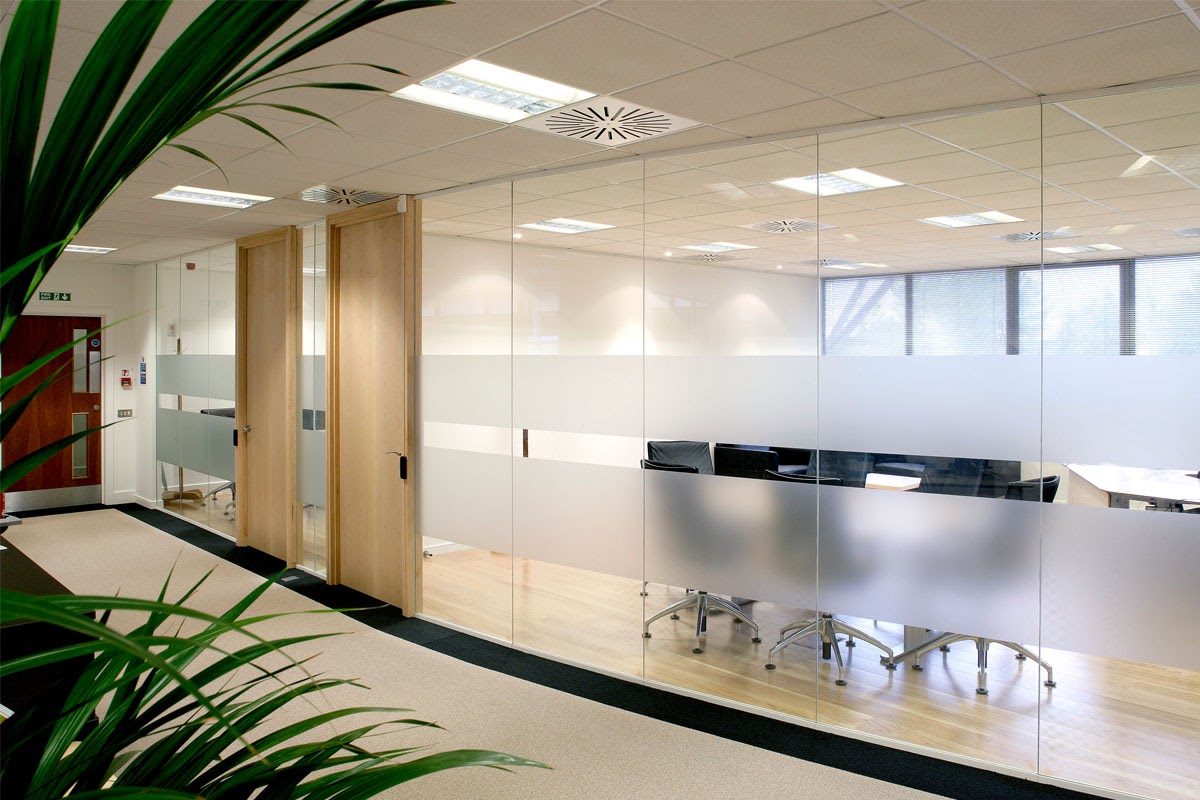 If more acoustic privacy is needed, Arboro™ Timber Swing Doors add just the right amount of acoustic performance while a frameless partition system encourages the flow of natural light. Good sound insulation and reliability make these doors ideally suited for a modern conference room design. Plus, they add a beautiful natural element to the office design.
Brand the Space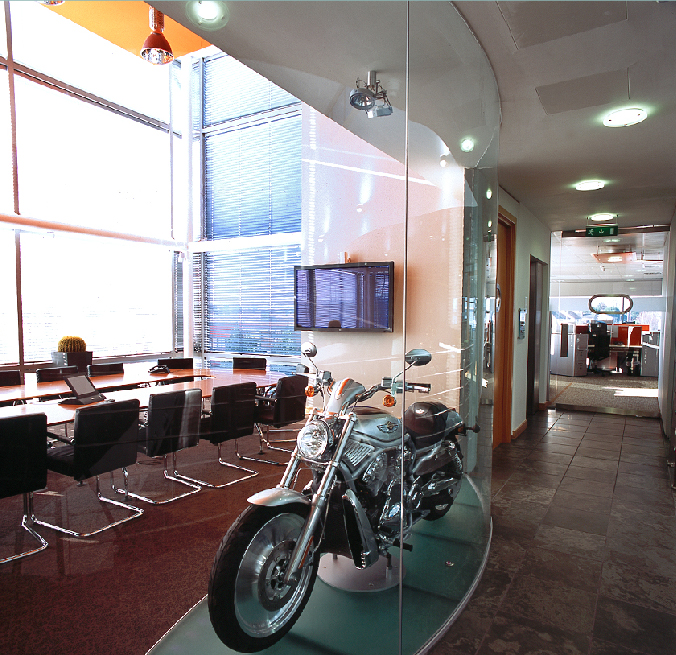 This conference room at Harley Davidson® integrates one of its motorcycles as a design element for inspiration, and the glass partition system ensures that it can be seen by the larger office as well. Keeping a space on brand reinforces company goals and values, especially in a corporate conference room design where big ideas happen.
Create a Flexible State-of-the-Art Conference Room Design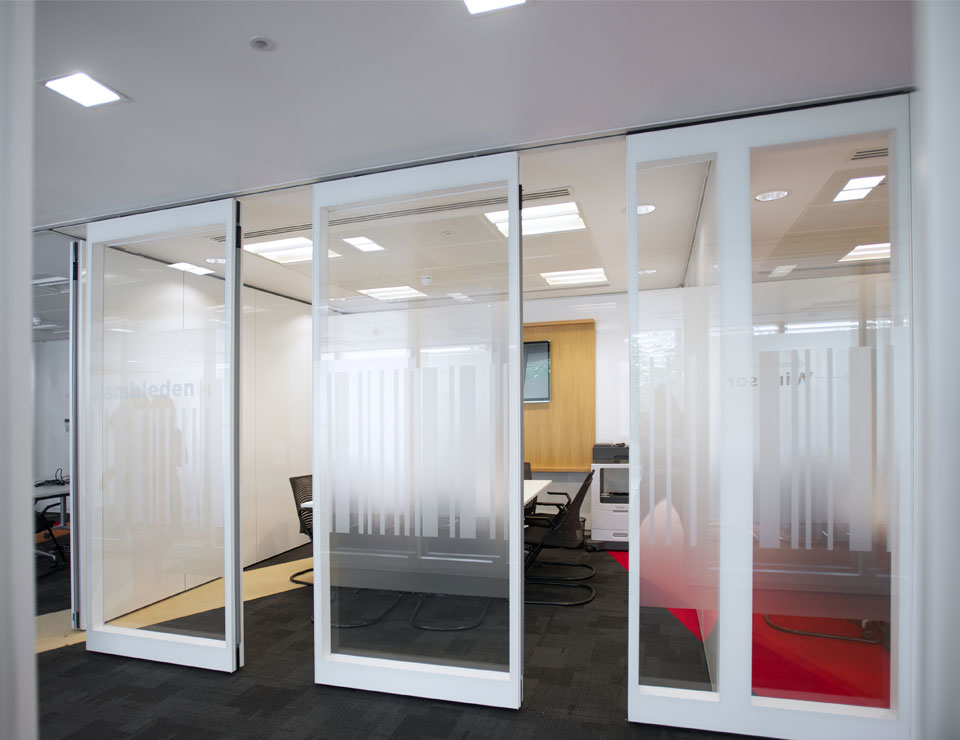 Movable walls create a simple conference room design that can be reconfigured based on the needs of the office, providing a flexible conference room layout design. This flexible interior design idea for a conference room means that the space can be opened up to create a larger meeting area or partitioned off for smaller collaborative sessions.
The Movare™ Movable Double Glazed Glass Partitions can be parked in various customizable configurations, allowing it to disappear from view or enclose a conference room for a place to focus on collaborative productivity. The double-glazed system has the acoustic rating of a solid wall, increasing sound privacy.
Industrial Design Adds a Contemporary Edge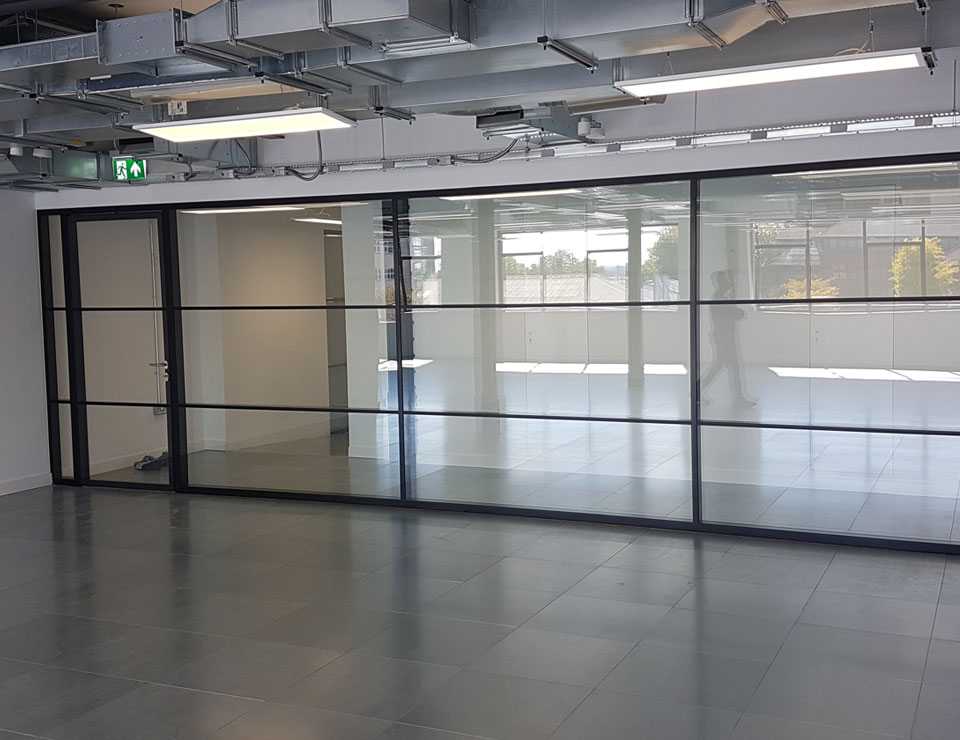 If you're looking for industrial conference room design ideas, a Crittall-style black framed Transverso™ Monoblock Modular Partition System comes in pre-assembled units that can be quickly put into place. This saves on the need for costly renovation or remodeling if the needs of the office change. An industrial conference room design element adds a contemporary edge to the space.
Use Technology to Create Instant Privacy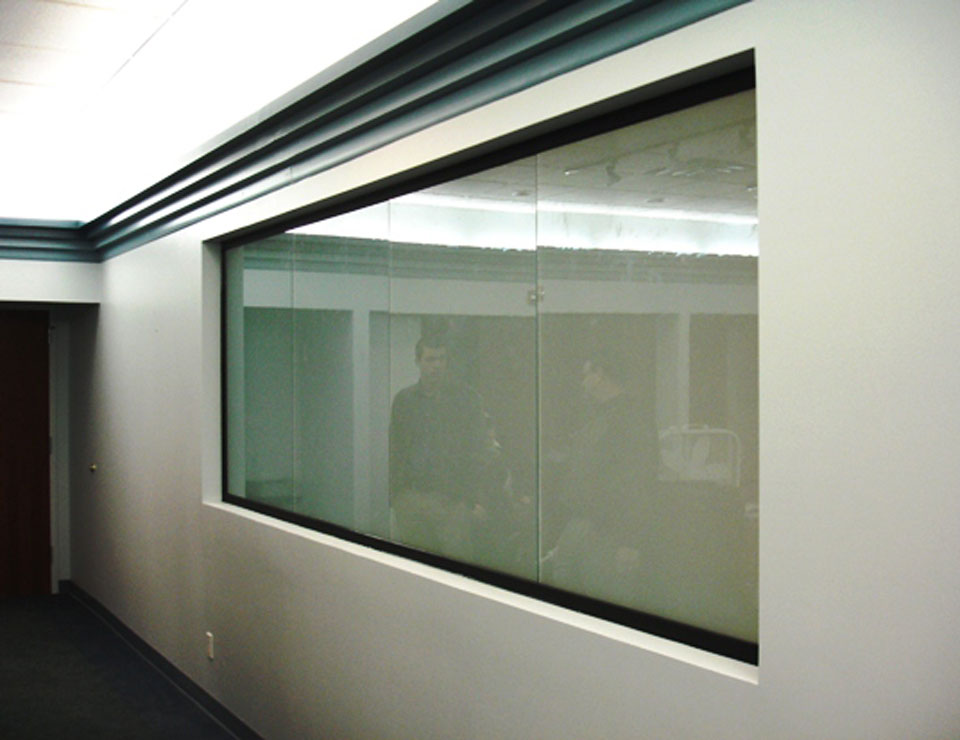 Integrating the latest in LCD privacy smart glass supports a high-tech conference room design. Lunar™ LCD Privacy Smart Glass changes from transparent to translucent in one millisecond, creating instant privacy for collaborative productivity and setting high conference room design standards. When visual privacy isn't necessary, it can be transparent in order to create a connection to the larger office.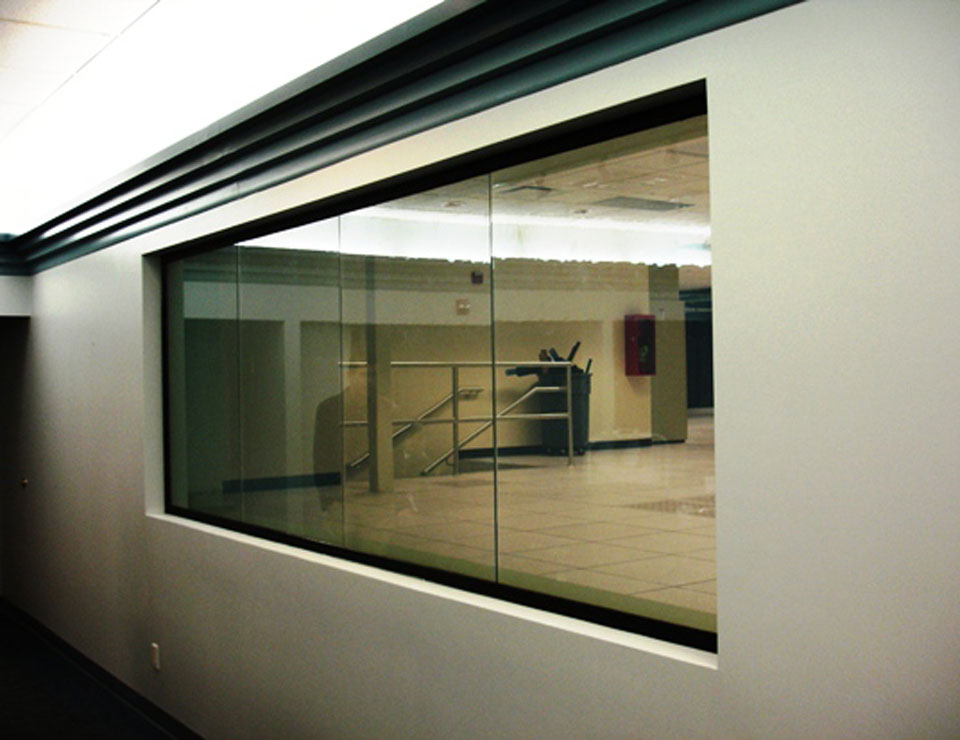 Achieve a Modern Conference Room Design with Avanti
Whether you're looking for a contemporary conference room design, one that integrates technology, or just looking to spruce up your conference room door design, Avanti's glass partition systems, high-tech smart glass, and glass and timber door options will help you achieve the perfect design.
From inspiration and planning to engineering and design, we'll be with you every step of the way as you design a modern conference room for a modern office. Contact us today to get started.