The short answer to the question of whether or not partition walls can be soundproof and movable is: Yes.
The long answer reveals a variety of options that can meet nearly any need in any space. Common disruptions in a space include talking, typing, and the dings and beeps of notifications. Add to that the less noticeable, but still distracting, noise of printers, ventilation systems, and even fluorescent lights, and you've got a recipe for an unproductive environment.
But movable soundproof walls provide acoustic performance to reduce these distractions and create a space that is adaptable to changing needs over time. The comfort and flexibility of these walls will revolutionize your space.
Modular Systems Create a Flexible Space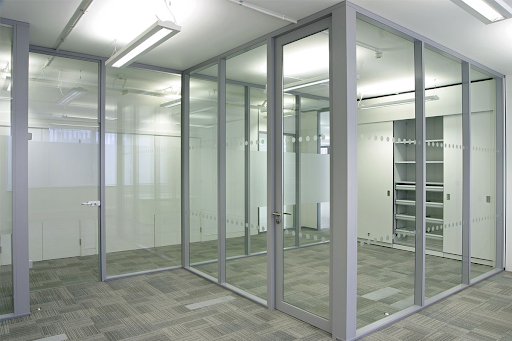 A double glazed partition system includes space in between the two panels that helps to increase sound absorption. A double glazed system helps to control noise and reduce distractions. Where movable soundproof partition walls are needed, the TransversoTM Monoblock Modular Partition System will create a new space in no time.
This system is pre-assembled, so it can be installed quickly and without the mess and expense of a full remodel. It's ideal for conference rooms, individual offices, meeting rooms, and anywhere a temporary space is needed.
Double Glazed Glass Walls with LCD Privacy Glass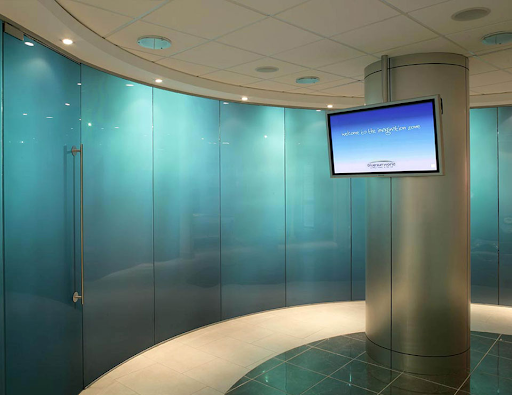 Movable soundproof walls can create sound privacy, but some applications also require visual privacy. If additional privacy is needed, LunarTM LCD Privacy Smart Glass transforms from transparent to translucent in 1 millisecond. It has a solar reduction of up to 40%, low power consumption, and an STC rating of 35+, so you'll get the benefits of a traditional wall with the added option of creating a visual connection to a larger space. 
It is available as single glazed or double glazed for maximum acoustic control. It can be installed in a linear or curved configuration and is fully demountable, so it will integrate with any design, as it works to maintain acoustic control.
Double Glazed Movable Walls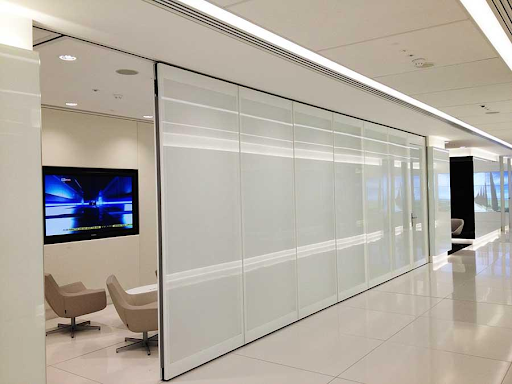 In a space that needs to adapt quickly to changing needs, movable walls are the ideal solution. The benefit of these panels is the ability to quickly transform a common space to a private one by sliding and parking these acoustically rated panels. This system offers acoustic performance up to 54 dB to produce a comfortable acoustic environment. 
There are multiple parking configurations, and the MovareTM Movable Double Glazed Glass Partitions has the option of integral blinds for added privacy. You can also choose customized frosting or integrate graphics or logos for additional branding. For easy access, pivot doors and full height pass doors are available, and the end panels can be free swing pivot access doors.
Other Movable Acoustic Solutions
For acoustic control that doesn't necessarily need soundproofing, there are other movable wall options that help mitigate noise and create additional sound privacy.
Single Glazed Movable Walls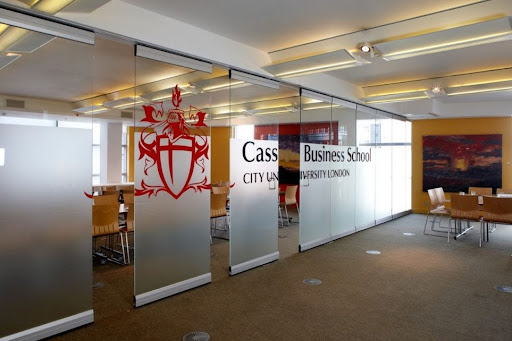 In a space that requires flexibility and noise control, MovareTM Movable Single Glazed wall systems add style and function to a space. They have an acoustic performance rated up to 49 dB, which will help to reduce noise transfer between spaces when it is in use, and when it isn't needed, the panels can be parked out of the way in multiple parking configurations.
Single Glazed Freestanding Partitions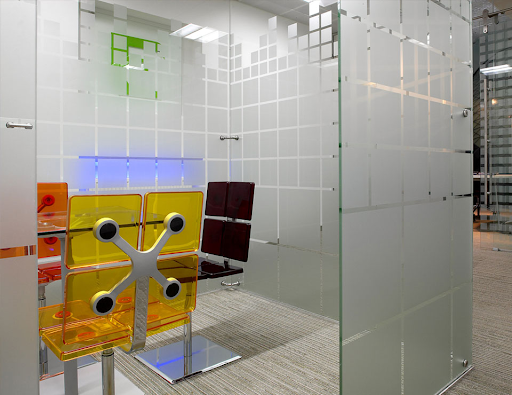 For the utmost versatility, the EliteTM Freestanding Glass Partition System can be installed anywhere privacy is needed. Since single point wall and floor fixing are all that are needed, these movable partition walls create an independent system that will instantly reduce noise and increase acoustic comfort. They can also be integrated with LCD, pivot, sliding, and hinged doors and can be installed in a straight, angled, or curved configuration.
Doors for Extra Acoustic Performance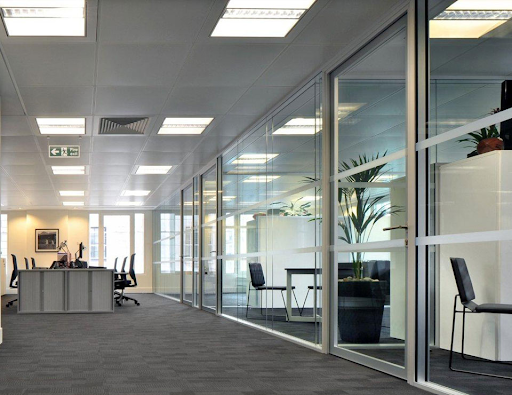 For added acoustic comfort, double glazed movable soundproof wall systems and single glazed systems are compatible with a variety of door options to complete the space. ArboroTM Timber Swing Doors provide a blended look of traditional wood with modern glass, while glass options can be hinged, pivot, or sliding to help to control noise and maintain a consistent aesthetic throughout the space. 
Choose Movable Soundproof Walls for Your Space
At Avanti Systems, we engineer all of our glass partition systems to maximize acoustic performance while offering superior aesthetics and functionality. Soundproof movable walls provide flexibility of different configurations while mitigating noise to create a comfortable and productive space. 
Contact an expert at Avanti Systems today to explore movable soundproof walls for your space!