Whether your office design incorporates glass partition walls or traditional drywall, incorporating glass doors for the office is a great way to introduce additional natural light and provide visual access to what is going on in the greater office space.
With a variety of customizable options to choose from, office door design gets a shot of excitement with the incorporation of commercial interior glass doors. From convenient assisted close and automatic sliding doors to pivot and hinged doors, finding the office door that meets your needs isn't difficult.
Glass office doors can be a single door for standard entries, but they can also be installed in pairs to accommodate wider entries and allow for a smoother flow of traffic. Whether you're installing glass doors for the office in a glass partition system or adding a modern touch to traditional drywall offices, glass office doors will create added interest in the office design along with their many other benefits.
Glass doors for office
Increased natural light
Offices that are situated along the exterior office walls generally have the benefit of windows that allow in natural light. Unfortunately, this light often doesn't make it into the interior office spaces if the walls are drywall and the door is wood. Incorporating a glass office door creates the opportunity for light to reach the interior office, bringing a host of benefits to the rest of the staff, including increased exposure to vitamin D, a view to the outside, and higher workplace morale.
Easy to clean
Doors are frequent office touchpoints and a place where germs tend to accumulate and live. In the midst of the Covid-19 pandemic people have become increasingly aware of and focused on decreasing the spread of germs. Glass doors for the office are easy to clean with either soap and water or a simple disinfectant.
Customizable
Glass office doors can be customized to fit nearly any office and will enhance a wide variety of office designs. From assisted close to hinged doors, there is a style that will fit any office. The glass can also be frosted to create added privacy, and custom graphics can be added to enhance the company's brand, reinforce company values, or simply add a pleasant design touch.
Increased privacy while maintaining visual access
Including glass office doors in the office design creates the necessary privacy to conduct business without distractions. They also allow for visual access into and outside of the office, which makes things more efficient because it is easy to see if the office is busy or available for collaboration, for instance. It's also easy to see what is happening outside the office in the event that someone is needed.
Framed and frameless options
Commercial interior doors for offices are available as framed or frameless doors. Framed doors create a more traditional look with the door frame providing visual structure. Frameless doors add a sleek and modern touch to an office design.
Office Glass Door Designs
1. Assisted close sliding glass doors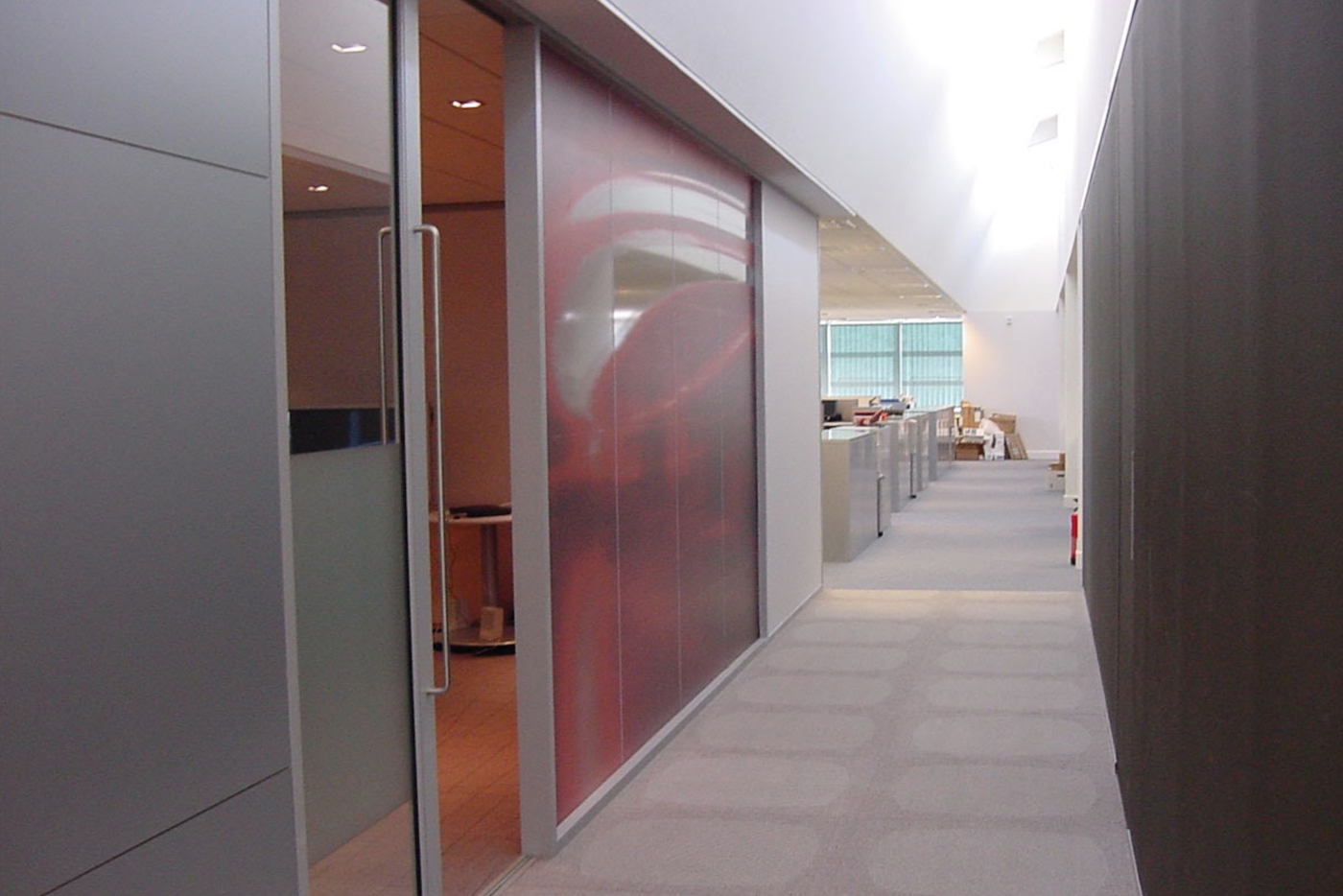 Assisted close sliding glass office doors provide the ultimate in convenience and quiet. They can be integrated into a modern glass wall partition system or a solid traditional wall. With a light touch, they close smoothly, eliminating the distractions of slamming doors throughout the office.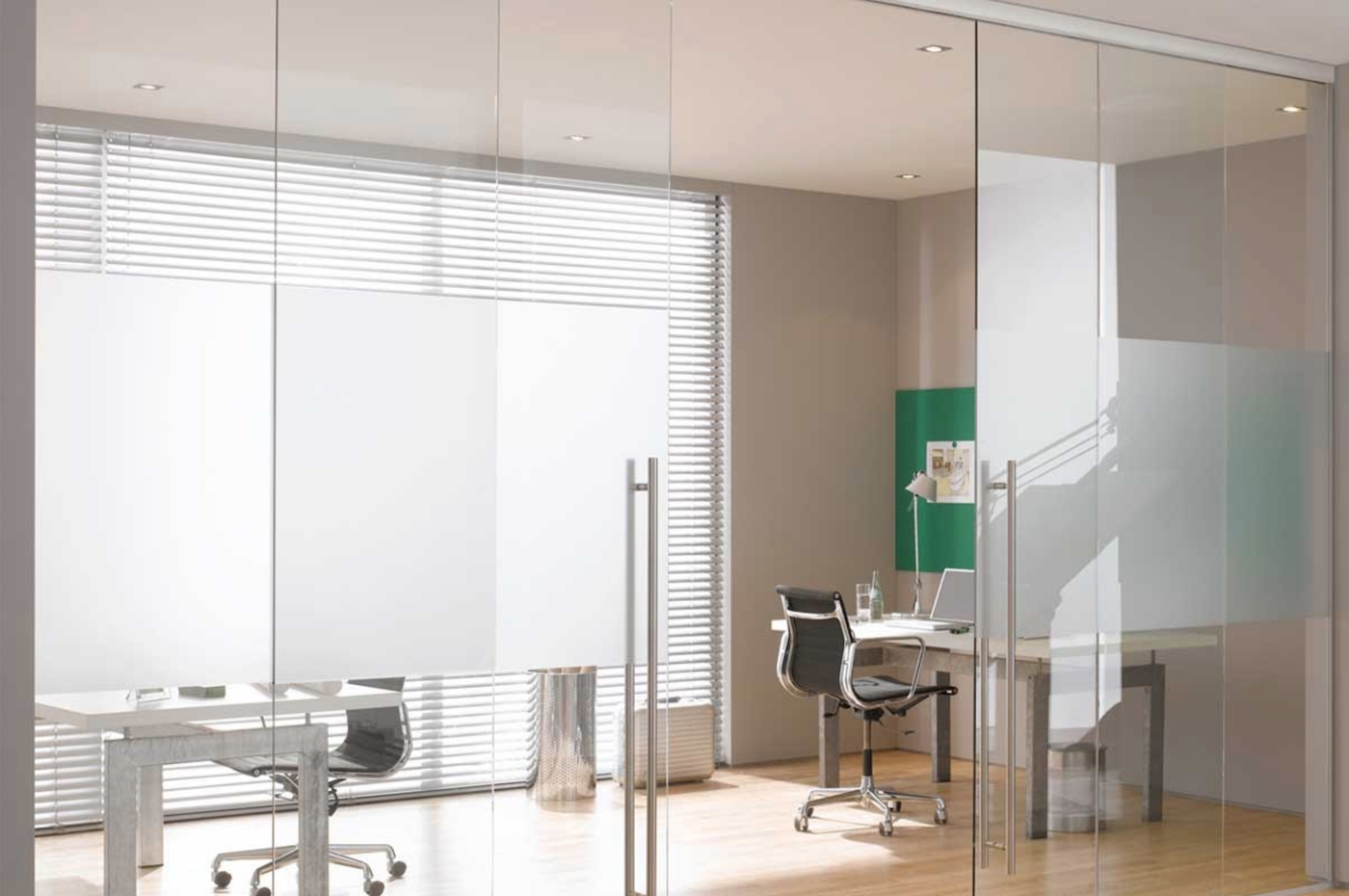 2. Glass Barn Doors Designs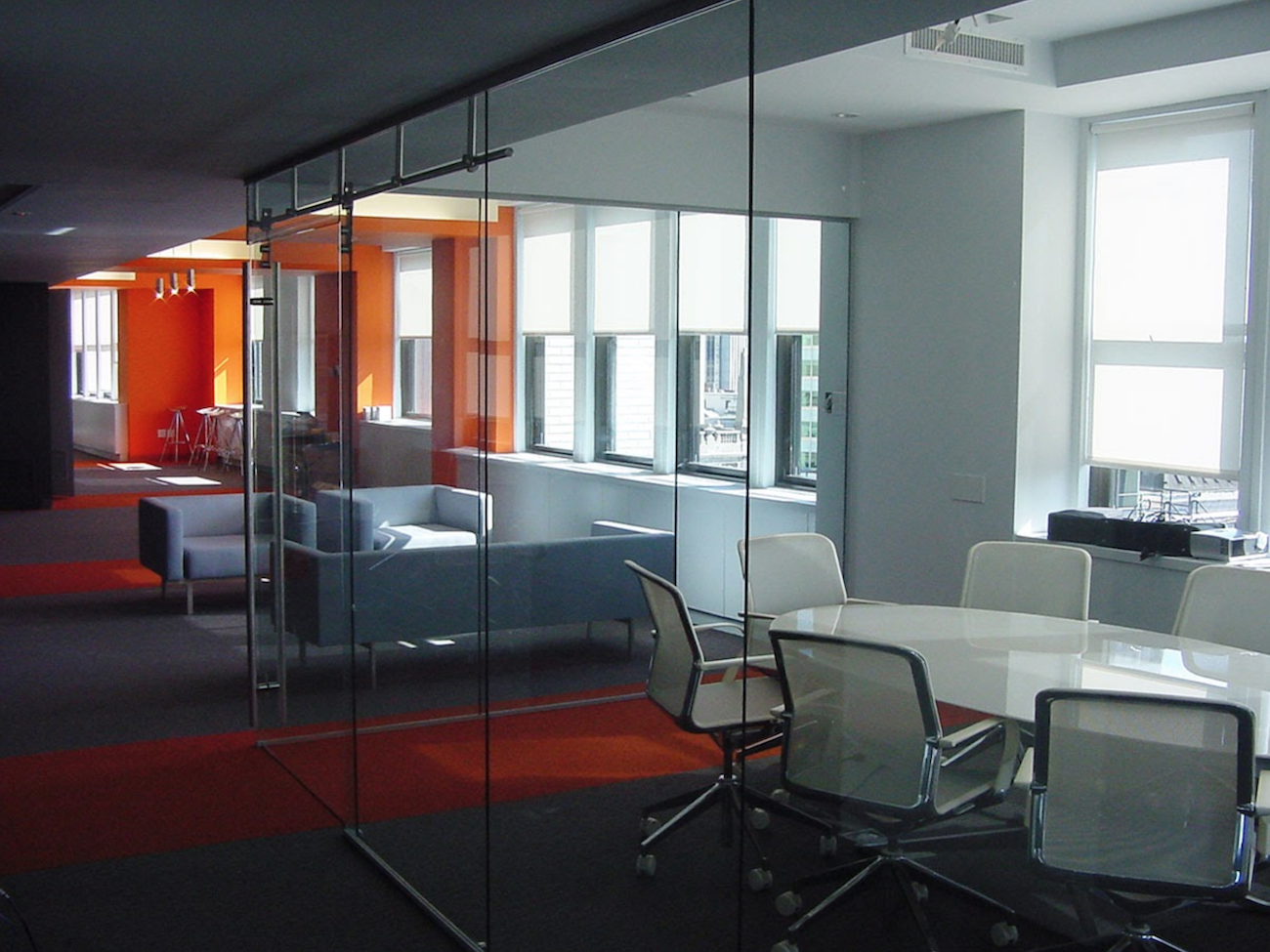 Sliding glass barn doors for the office add an interesting touch to nearly any design. Drawing from the modern farmhouse style that is so popular in residential design, sliding glass barn doors are manually operated and glide smoothly on their track, providing little resistance and making entering or exiting an office quick and easy.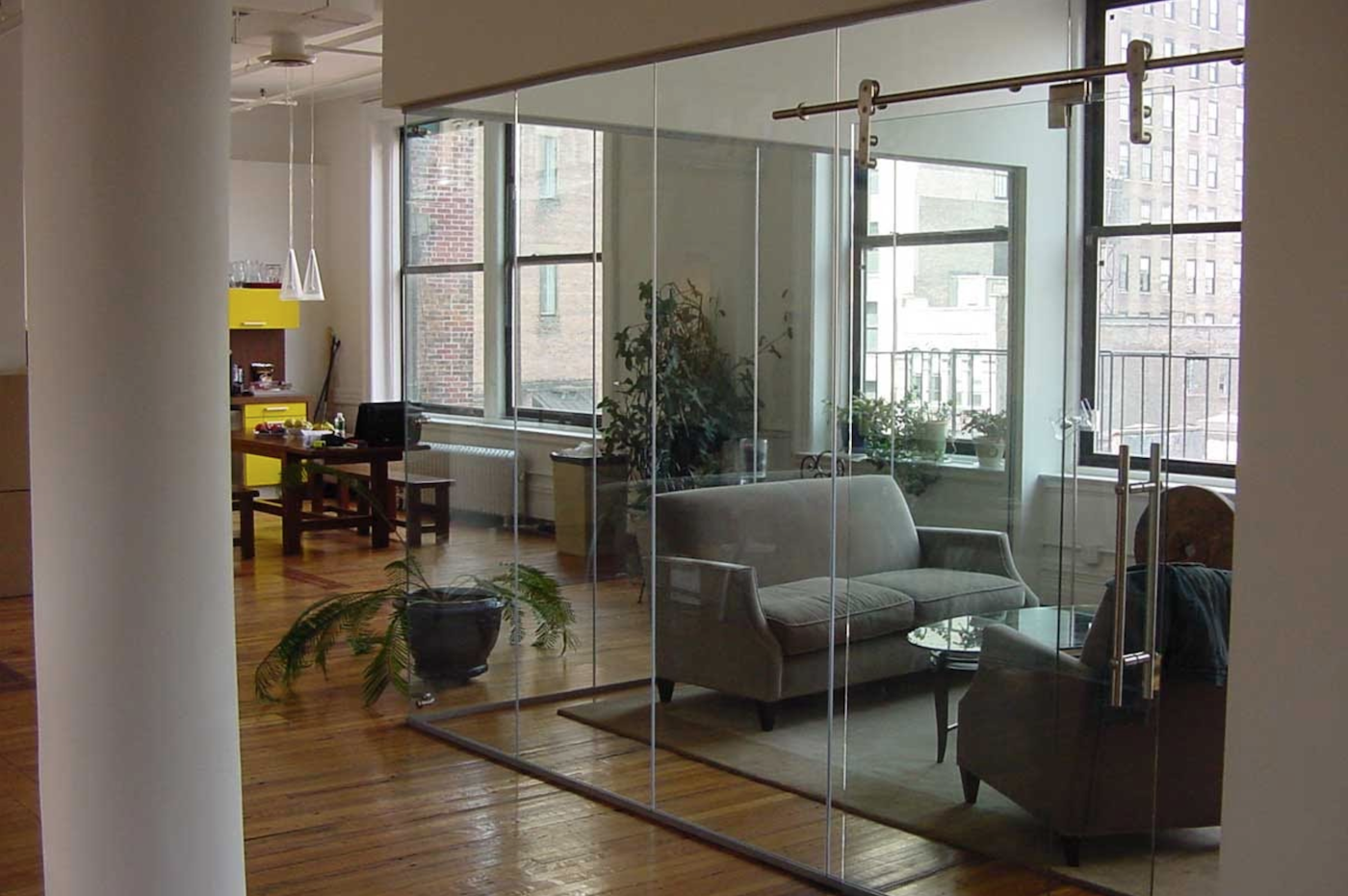 3. Glass pocket doors designs
For the ultimate in convenience and space saving, glass pocket doors rise to the challenge. Pocket doors slide smoothly into the wall, tucking neatly out of sight and creating an office space where office furniture doesn't need to be placed in a way that must accommodate door clearance.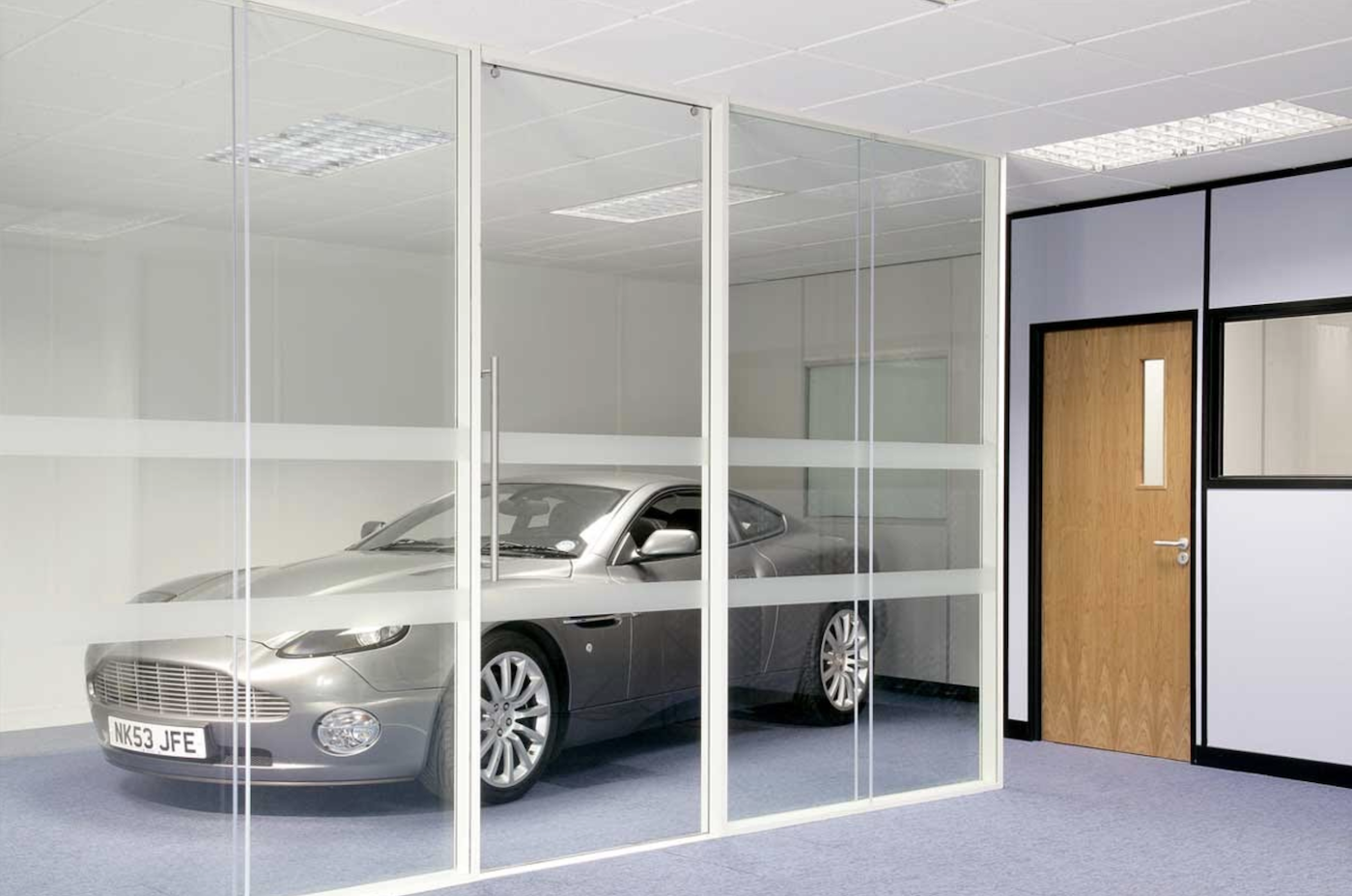 To create even more style and interest, pocket doors can be fitted to a curved configuration, which is quite different from a standard straight installation.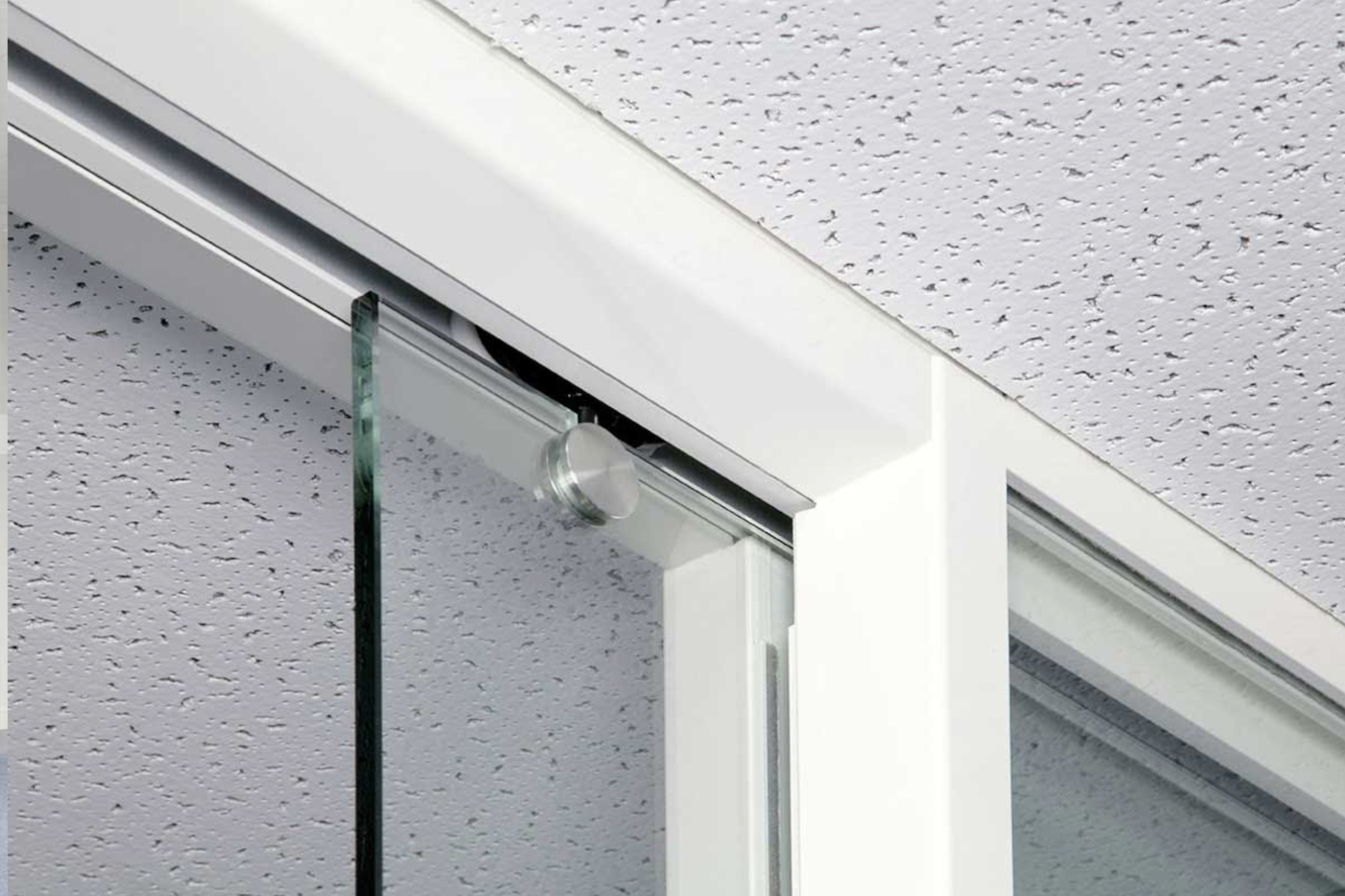 A glass pocket door is a truly unique commercial interior door that combines both style and functionality. Sliding smoothly on its track, it won't create distractions in the way that traditional doors do as they slam shut. Closing quietly, a glass pocket door helps to create a peaceful office environment.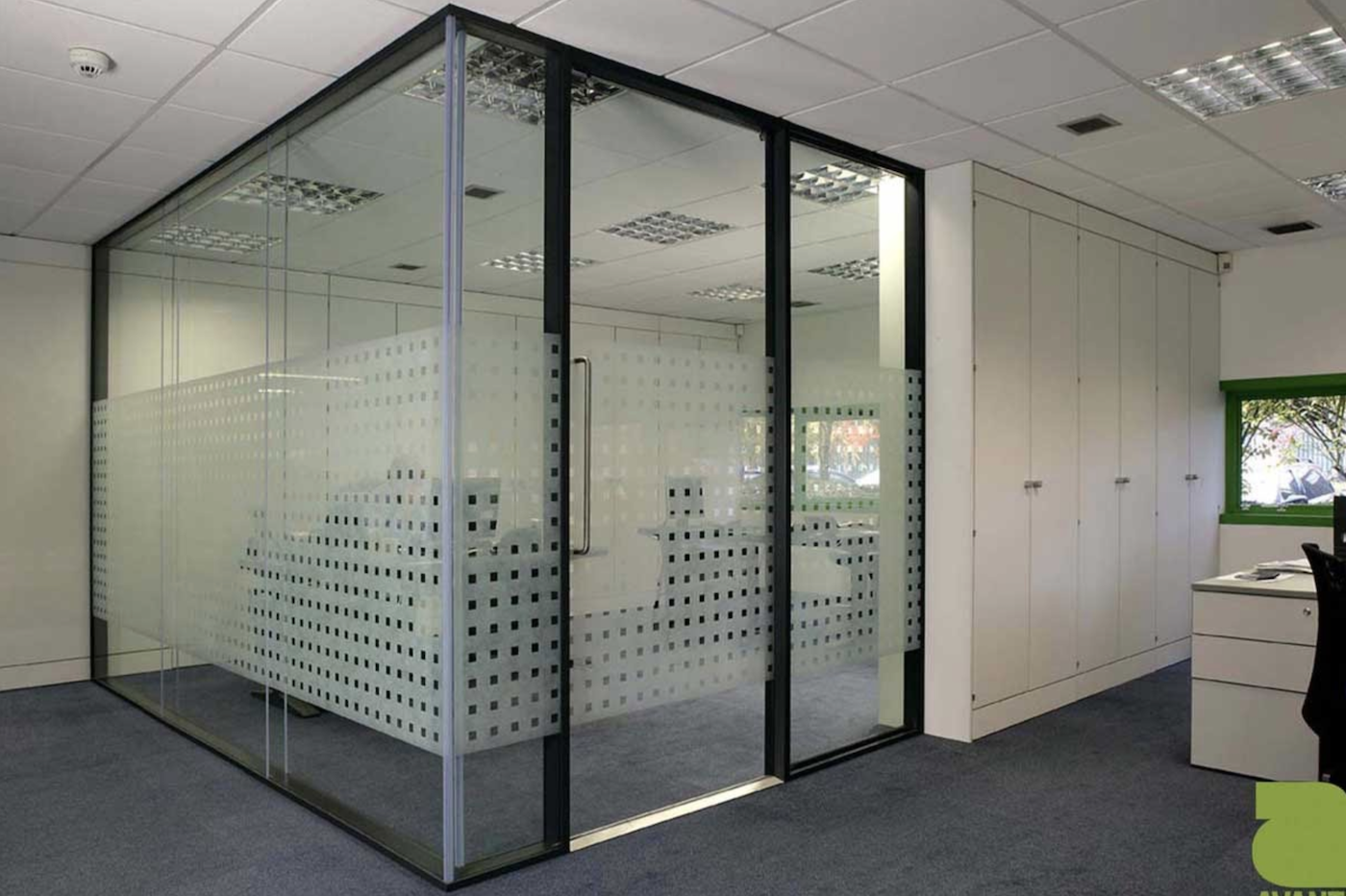 4. Acoustic double glazed office doors
One of the main concerns in office design is how to create sound privacy for employees while still maintaining an open and welcoming feel. Incorporating glass acoustic double glazed doors into either traditional solid walls or modern glass partition systems creates superior sound resistance and style.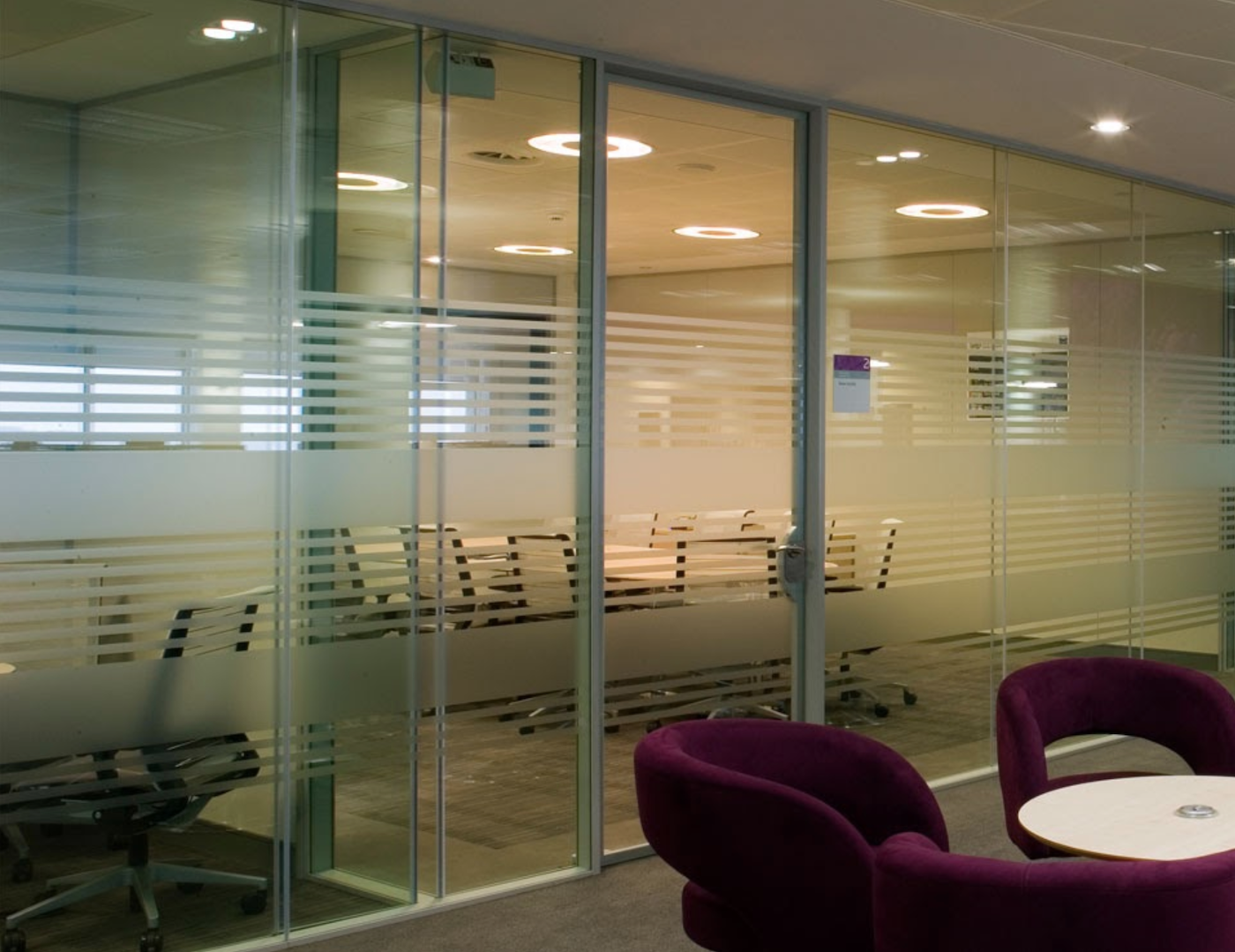 Since the double glazed door is manufactured using two panels of glass, there is a space in between the panels that allow for the integration of blinds that provides additional privacy for those inside the office.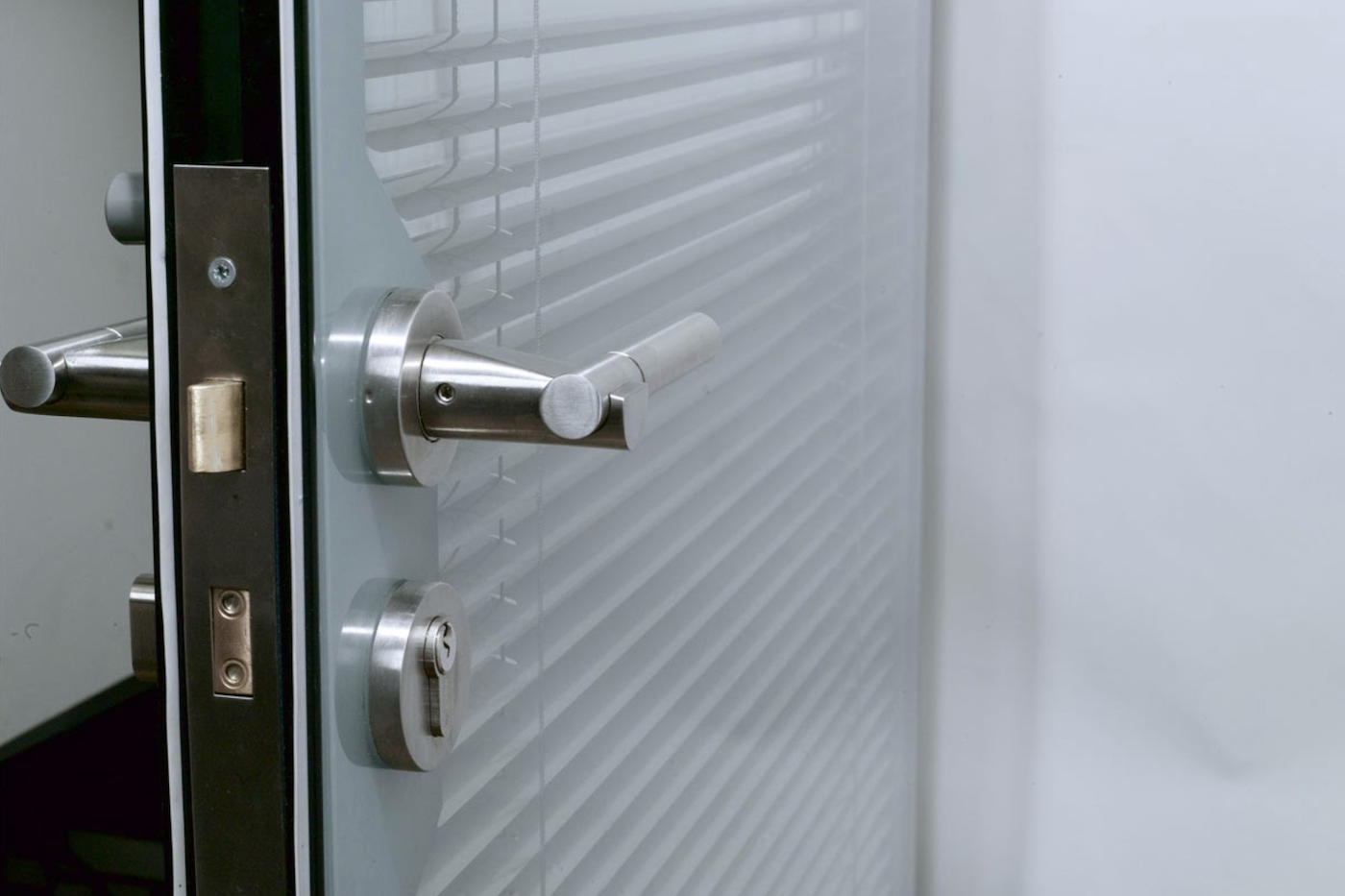 Acoustic double glazed doors can be fitted with hinges or pivots that will complement the greater office design.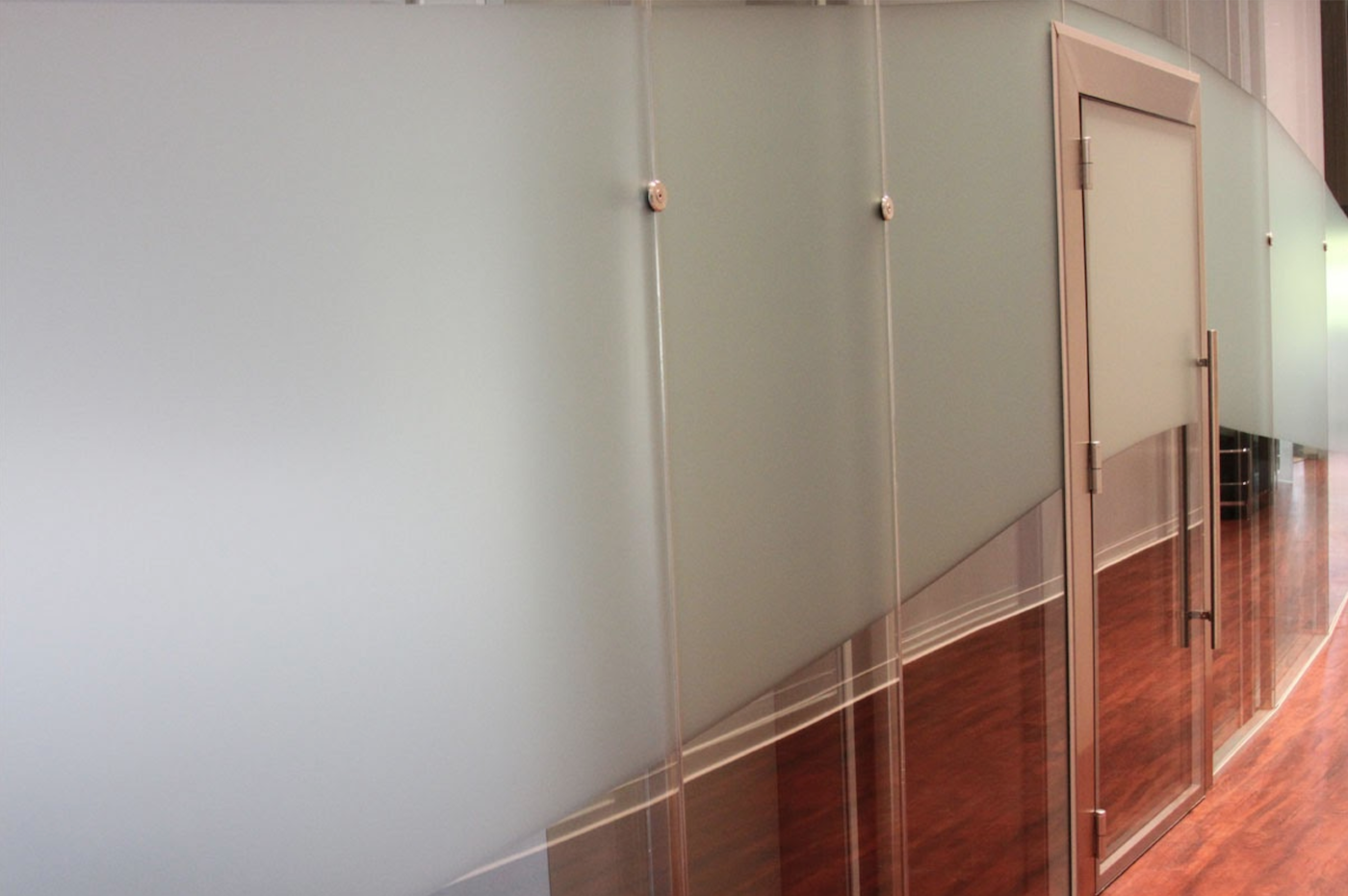 Acoustic double glazed doors have the acoustic rating of a traditional solid wood door, lending sound privacy while still creating an open feel and a visual to the outer office space.
5. Pivot frameless swing door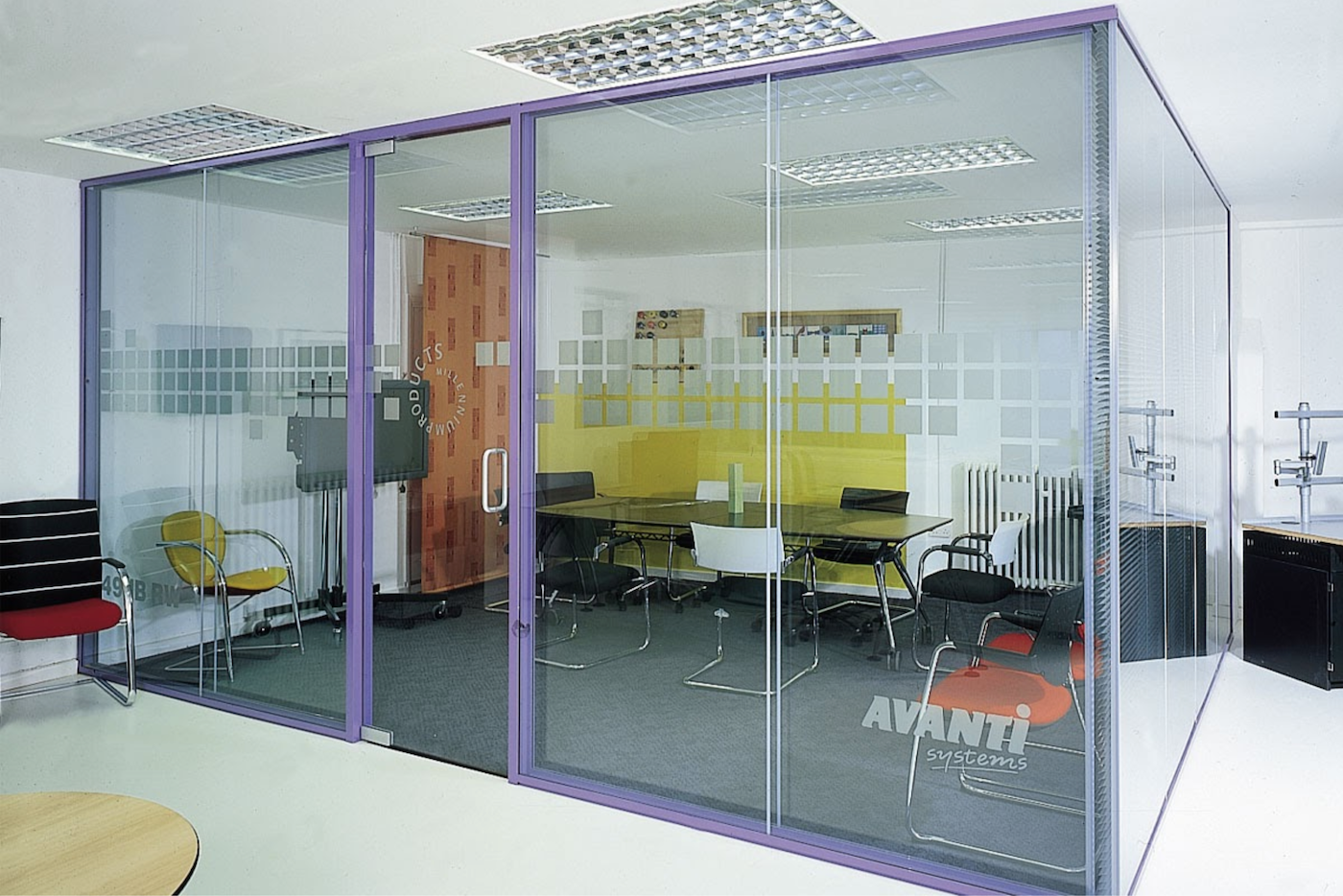 Pivot frameless swing doors create a beautiful office door design that opens and closes smoothly. This office door design is available as a free swing door or can be self-closing to add even more convenience.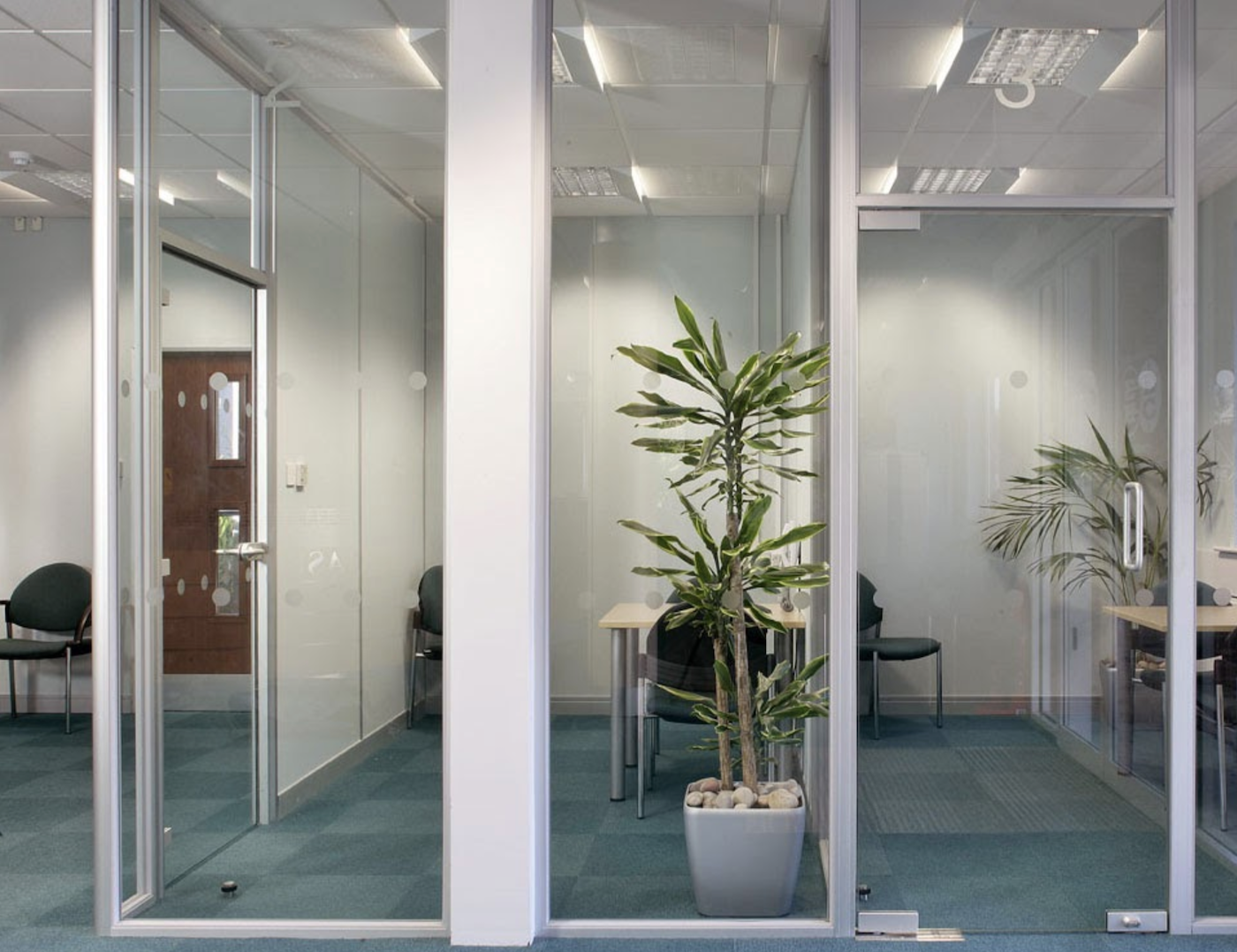 This style is incredibly customizable and can be installed in a pair to accommodate wider entries. They can also fit into a straight or curved configuration, and their height is only limited by the height of the partition. The two-way pivoting door provides extremely easy access to an office.
6. Electronic Switchable Glass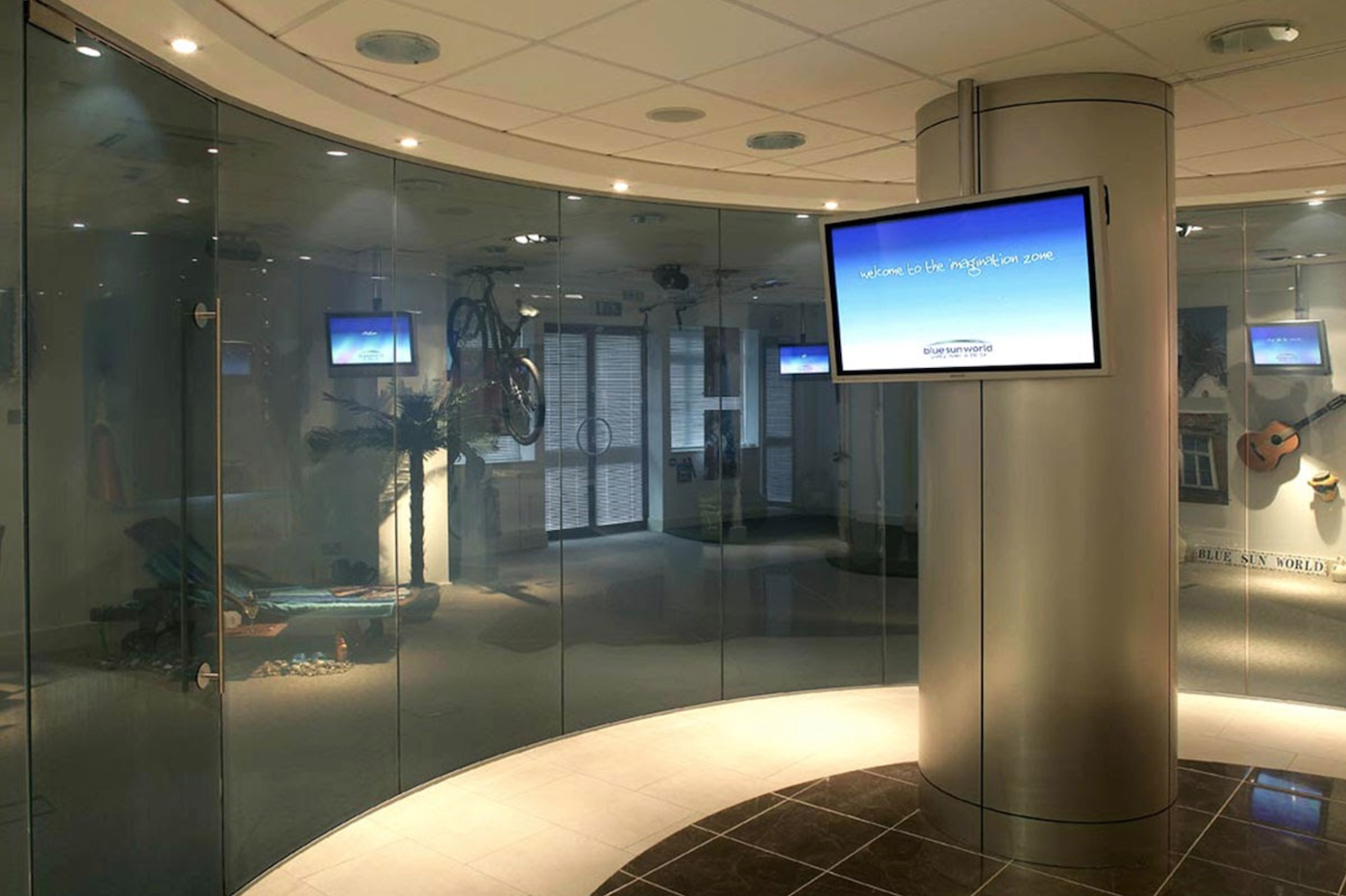 Electronic switchable glass doors are the ultimate in flexibility and privacy. With the flip of a switch, these smart glass doors go from translucent to transparent in 1 millisecond. The LCD smart glass doors can pivot, slide, and are hinged, allowing you to incorporate this incredible technology into nearly any office system.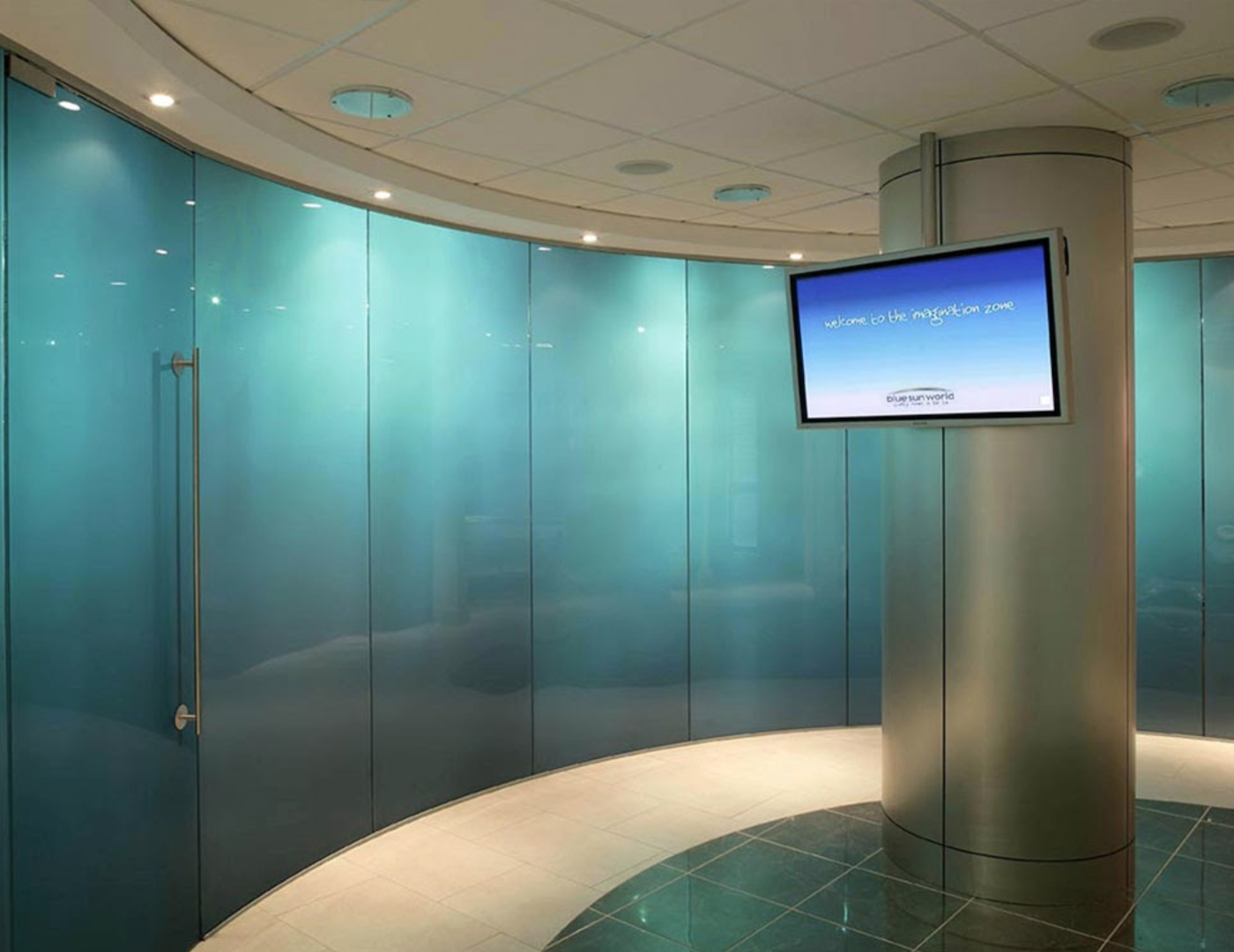 7. Hinged Glass Frame Swing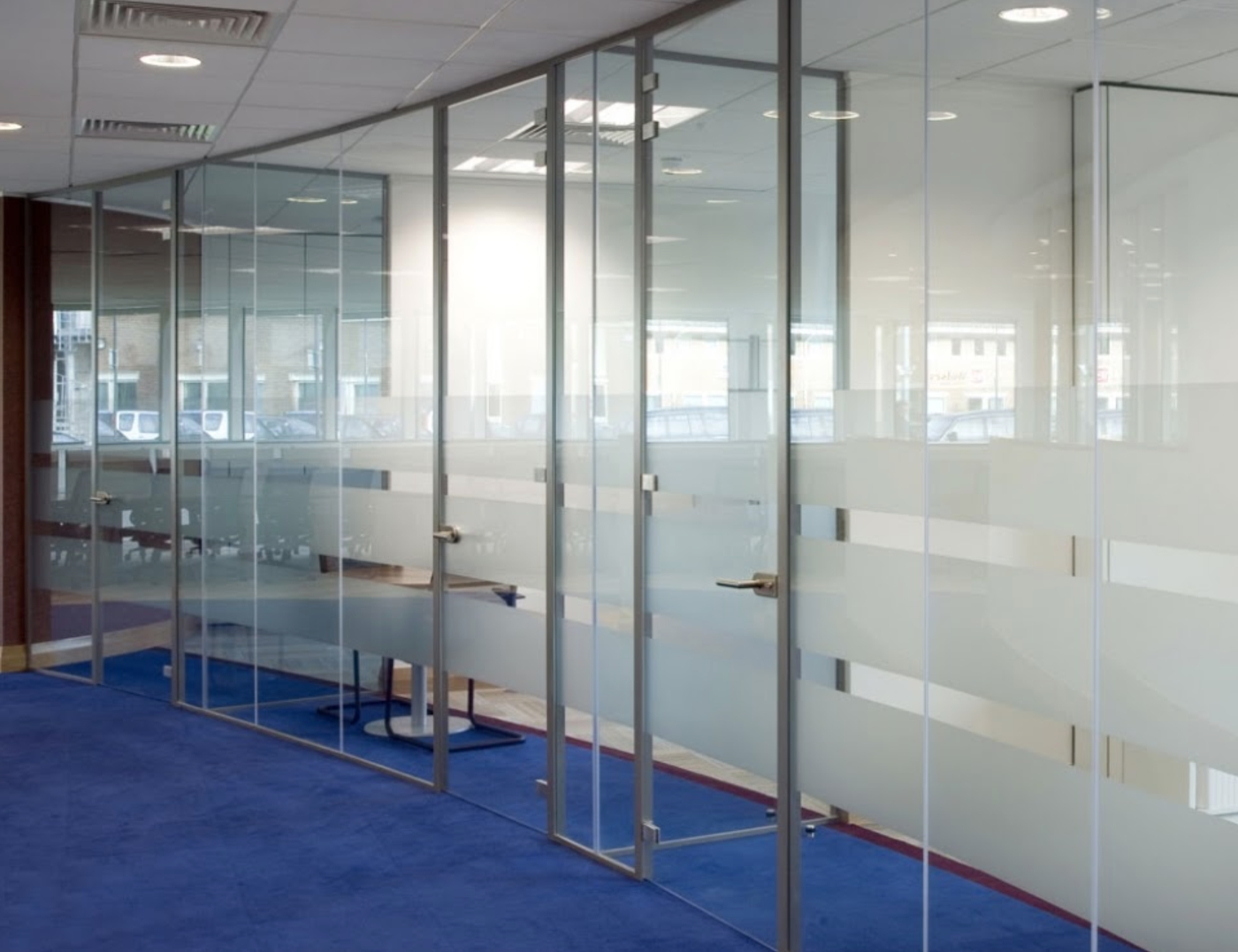 As the most traditional office door option, the hinged glass frame swing door can be incorporated into a variety of glass wall partition systems as well as into solid traditional walls. They have the option to be free swing or self-closing.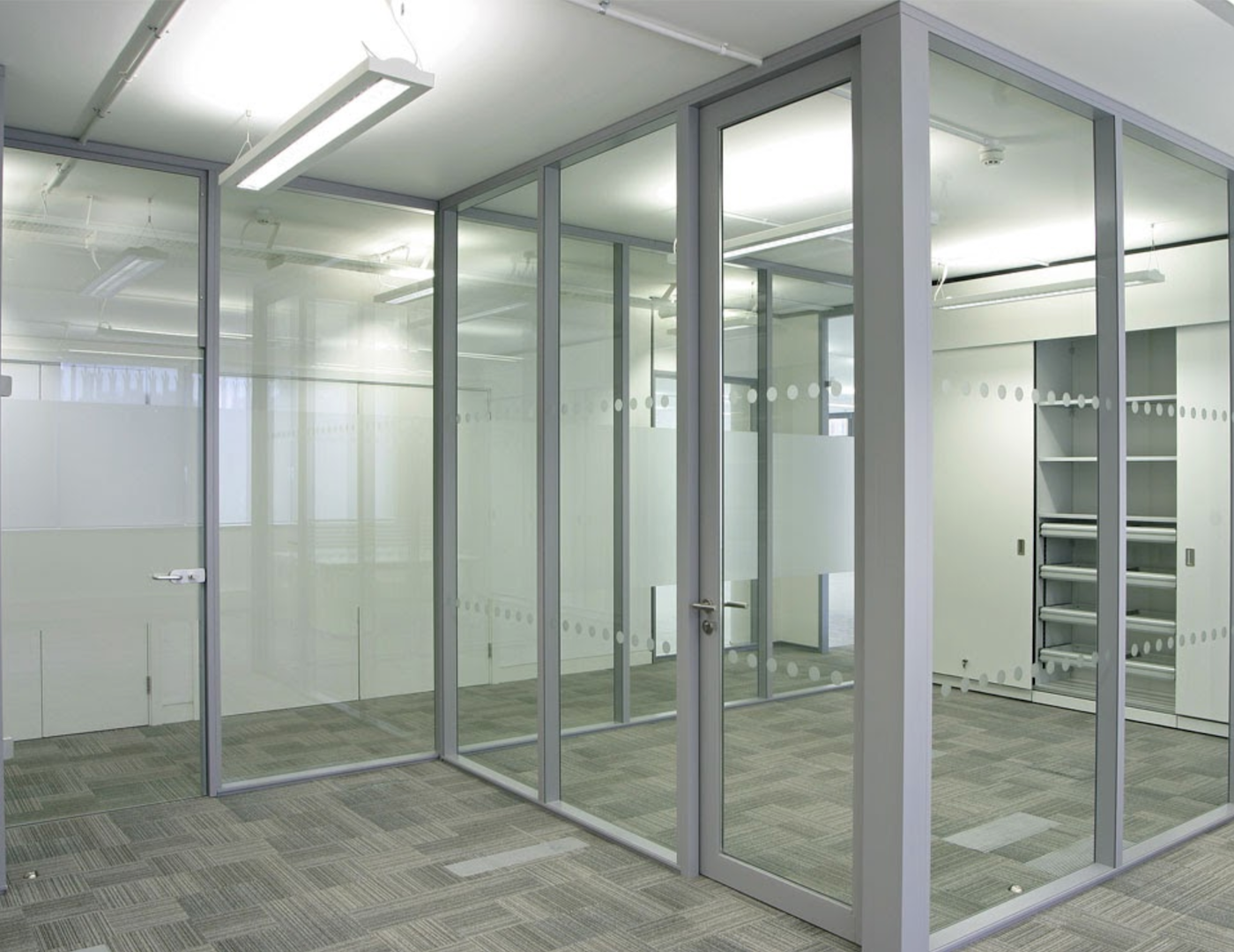 They can also be installed in a pair for wide entries and can fit into a straight or curved configuration, giving the office design the ultimate flexibility.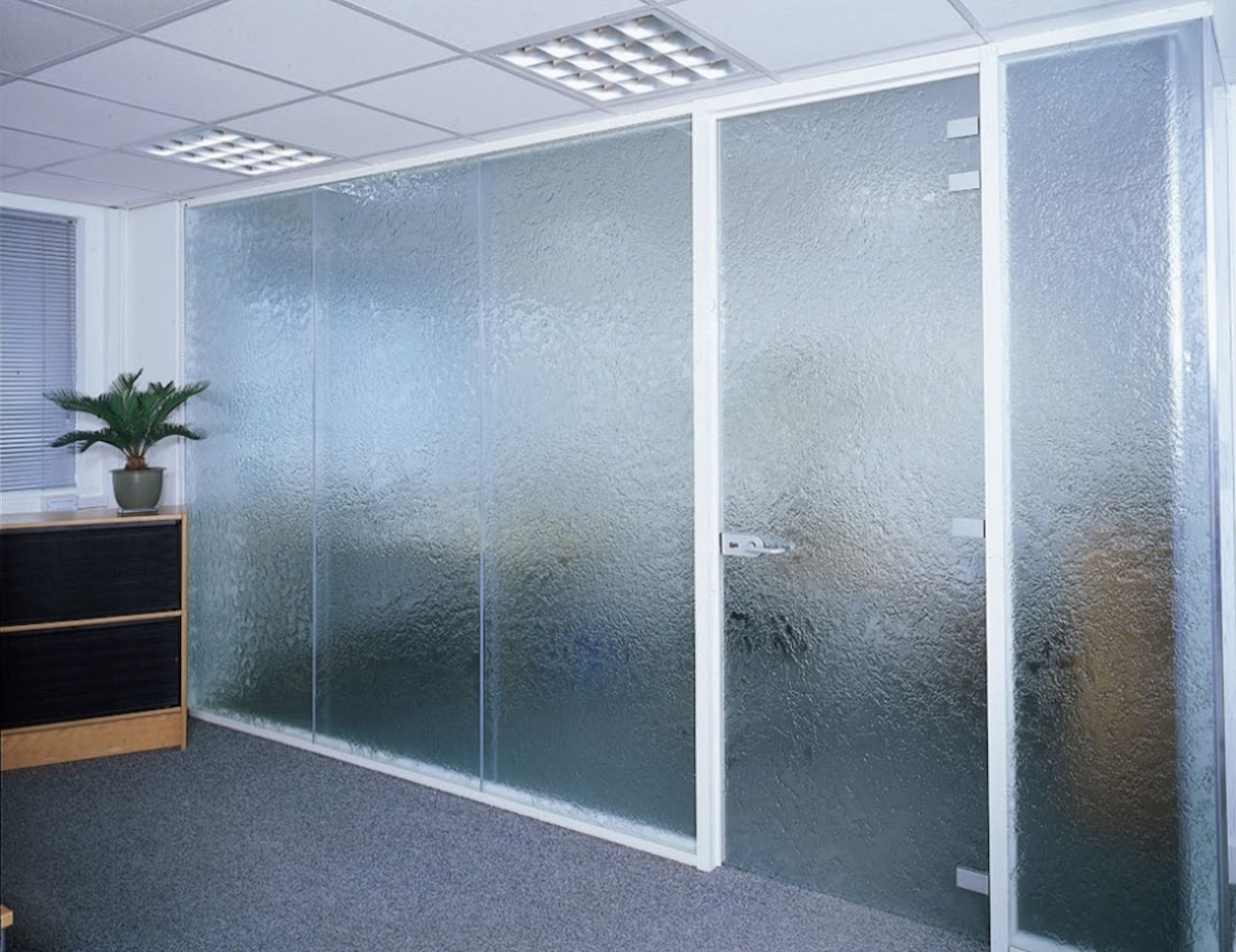 8. Automatic Sliding Doors
For the ultimate in convenience, automatic sliding doors provide easy, touchless access to the office interior. When it comes to glass doors for the office, automatic sliding doors utilize motion sensors to automatically open and close when necessary. Their minimal maintenance requirements make them the perfect commercial interior door, especially as they help stem the spread of germs by eliminating an office touch point.
Automatic sliding office doors can be customized to include remote control access, touchless switch, keypad access control, automatic lock, and infrared sensors. They can also be customized in straight, angled, and curved configurations.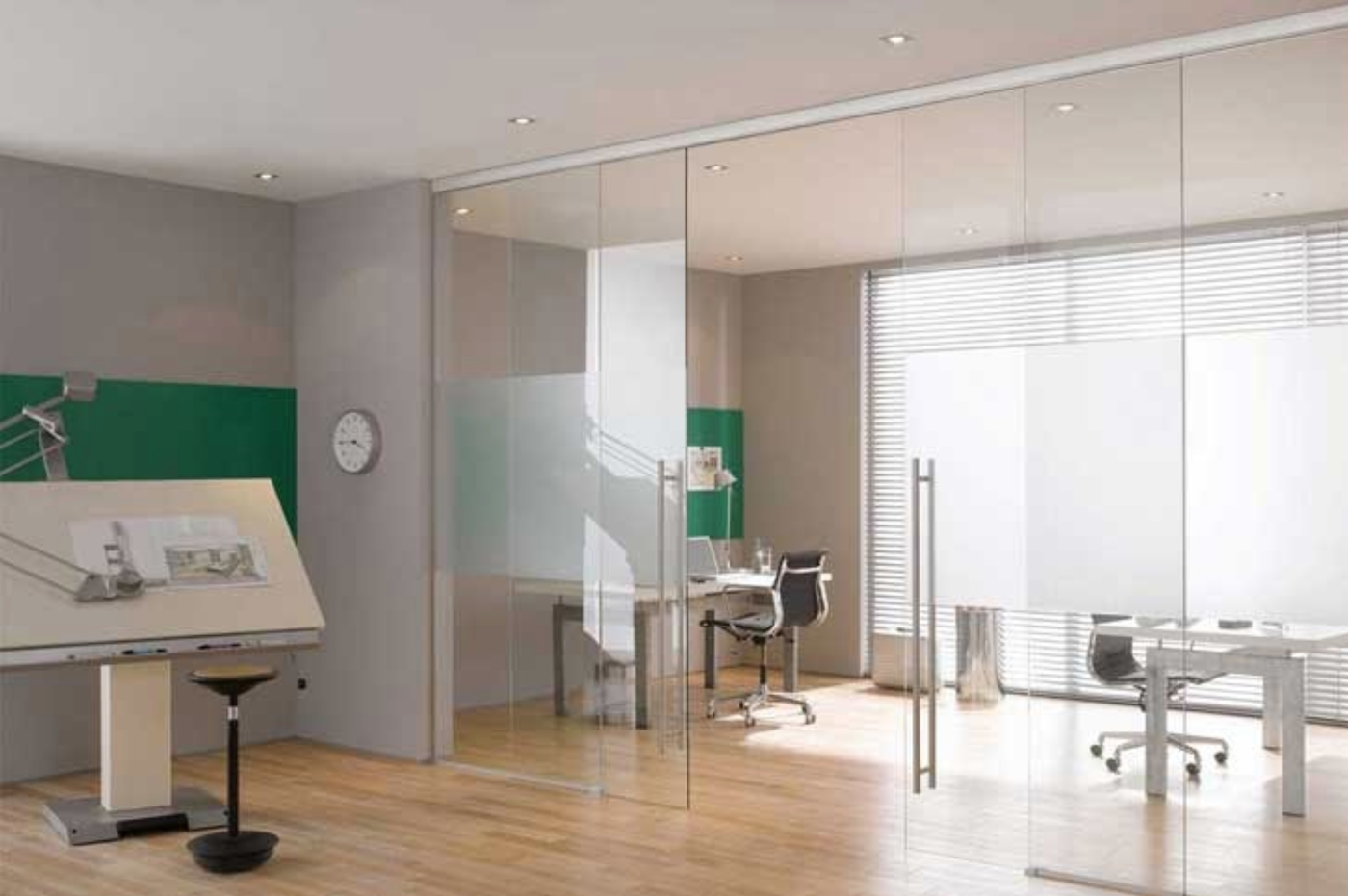 A Door for Every Office
Glass office doors come in a wide variety of options, each of which are incredibly customizable. This means that no matter the office design, there is a glass door option that will fit seamlessly into the aesthetic, providing looks and functionality that is unparalleled.
For more info on glass door options, contact Avanti Systems today.
Other Doors Resources