It's no secret that office design has undergone a revolution in recent years. Offices used to be drab, with bland designs that offered little to interest its employees. Modern office designs have become vibrant and exciting, welcoming both employees and clients alike and providing daily inspiration.
Office Renovation Design Considerations
With this in mind, designing an office renovation can be a big project, especially if you're taking the office from outdated to modern and tailoring it to the company's specific needs and culture. Considering a few key elements when designing commercial office renovations can make the process go much more smoothly and produce incredible results for the company, its employees, and its clients.
1. Eco-friendly options
As we move further and further into the 21st century, it has become clear that we need to take the environment into consideration in every aspect of our daily lives, and this includes office renovations. Choosing eco-friendly options not only has a positive effect on the environment, but it can also have a positive effect on the company's bottom-line and employee well-being.
Some typical ways to reduce costs while considering the environment is installing LED lights that reduce waste and electricity costs, choosing engineered wood flooring-an alternative to hardwood or carpet, and utilizing motion sensors to control lighting.
In today's modern office, however, there is room to get more creative and take advantage of the myriad of options available for designing an office that is both eco-friendly and encourages productivity and happiness.
Introduce natural light
From open floor plans to glass walls, welcoming natural light into an office space has become much easier in recent years. Many offices are opting for open floor plans that encourage collaboration and provide a variety of workspaces. An office renovation that opens up a floor plan can increase the flow of natural light, reducing electricity costs as the need for electric lighting is reduced and warming areas without the use of heat.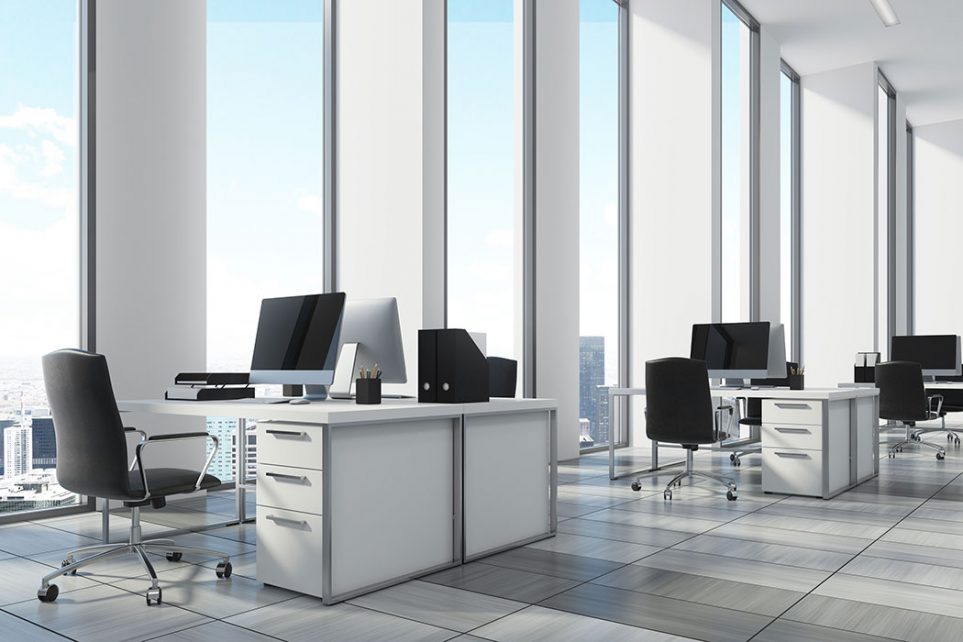 Even in an open floor plan, however, private work spaces are still needed. Where this used to mean putting up a wall or cubicle which cuts off the flow of natural light, there are now solutions that bridge the gap between a fully open floor plan and a closed design.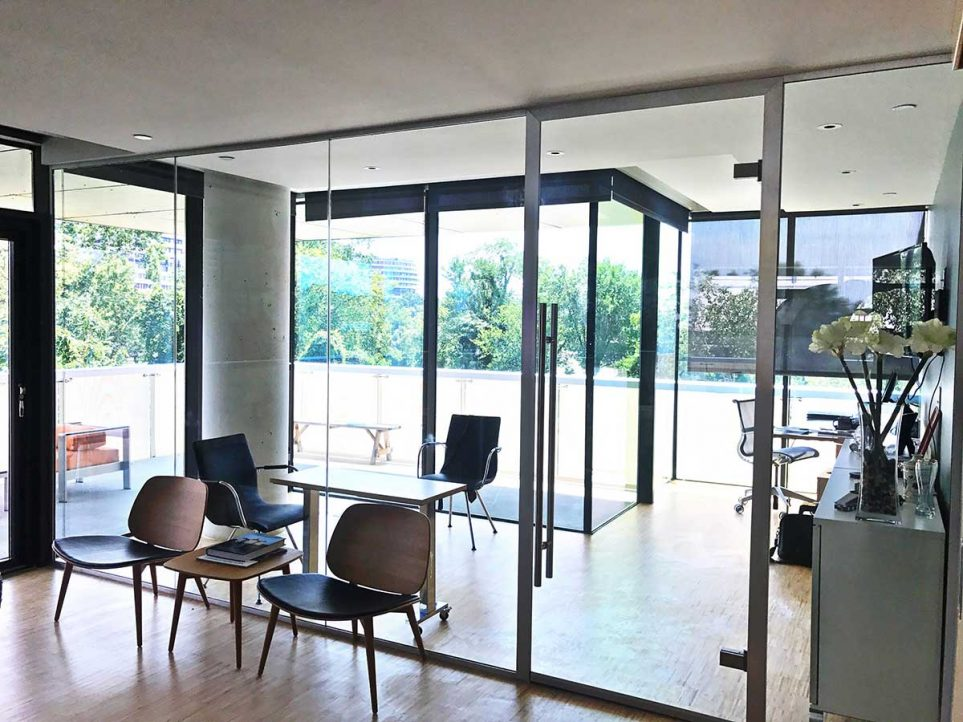 Glass partition systems, many of which are fully demountable and movable, create a separation of space while still inviting light from the outside in. An atmosphere where natural light is welcome isn't only an eco-friendly option, it also encourages employee well-being and workplace productivity.
Go green by bringing in plants
Plants bring an inherent liveliness to what could otherwise be a stark and impersonal environment, creating a positive impact on the workplace. But far from the days when a lonely little desk plant was the only greenery to be seen, modern office renovations are integrating greenery and plant life directly into the design, building interest and sustainability directly into the design.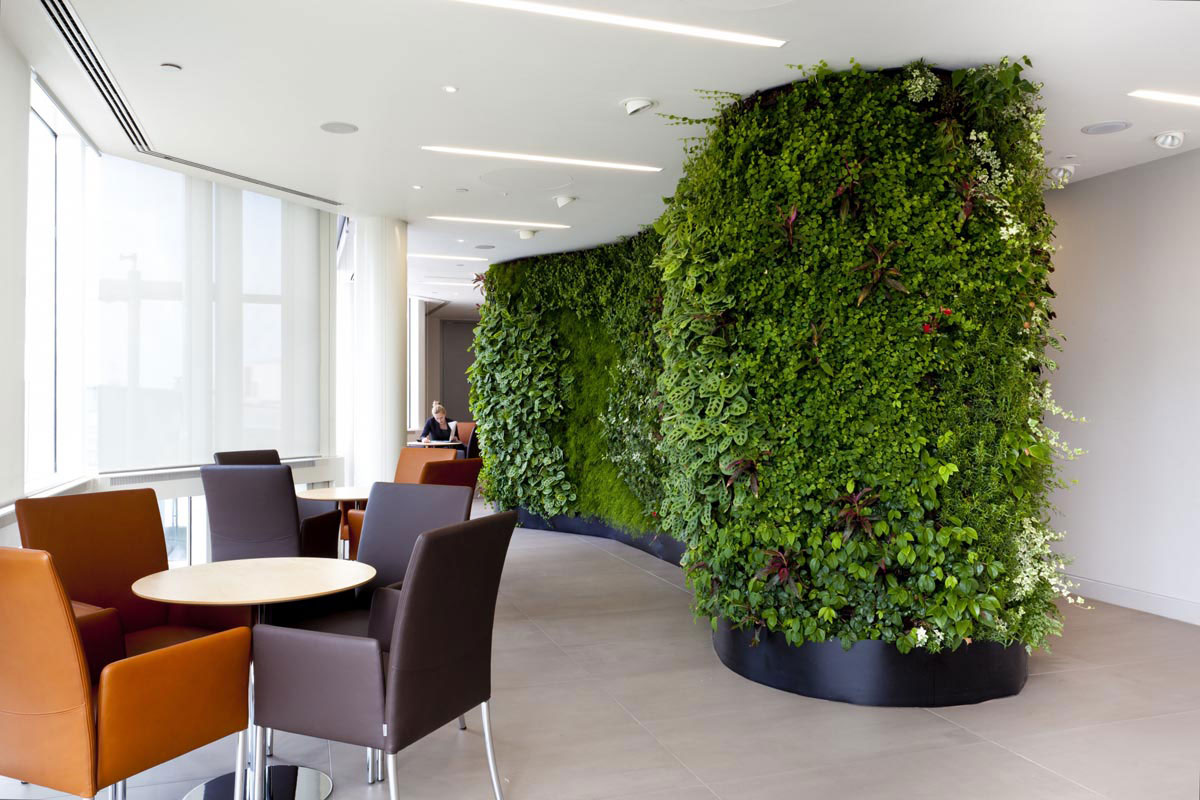 Incorporating plants into the office design has the benefit of creating cleaner air as well as a positive impact on employee well-being and mental health. You can choose to go big by installing a plant wall or large plant feature, or go much smaller by placing plants near each workstation.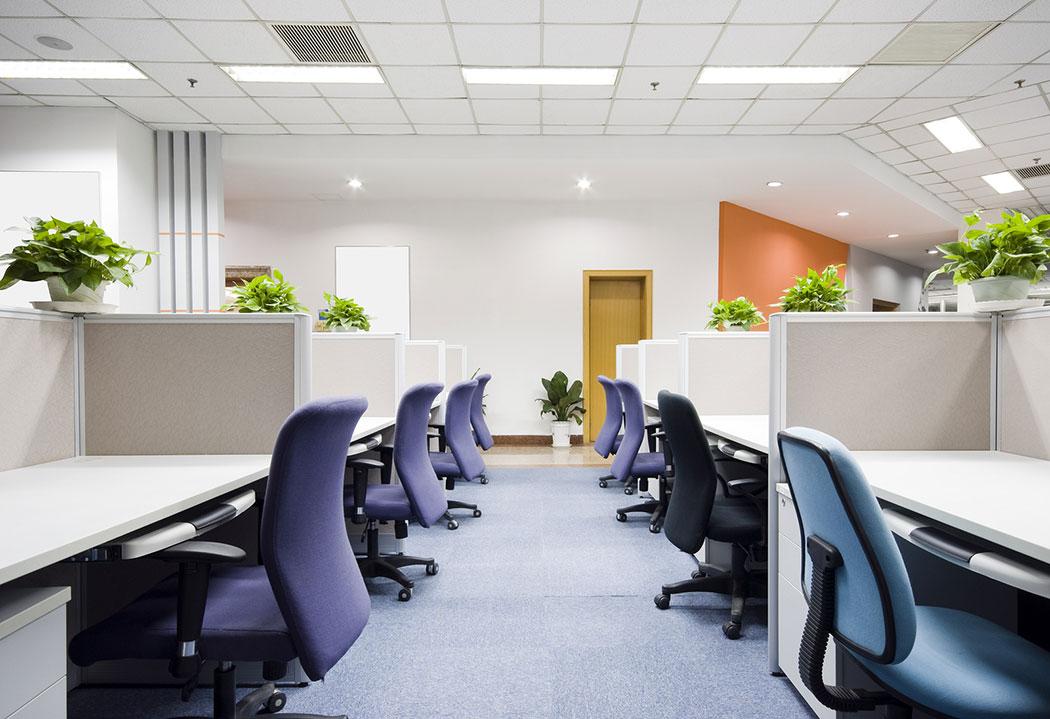 No matter how they are incorporated into the space, considering the integration of plants in a commercial office remodel can add interest and happiness, as well as increased creativity, to the space.
2. A balanced space
In addition to choosing eco-friendly options in an office renovation, considering how to balance the space can have an untold number of benefits on employee productivity and the office environment as a whole.
While open concept and free collaboration is at the pinnacle of modern office design, a commercial office renovation should take into account the varied needs and workstyles of the company's employees.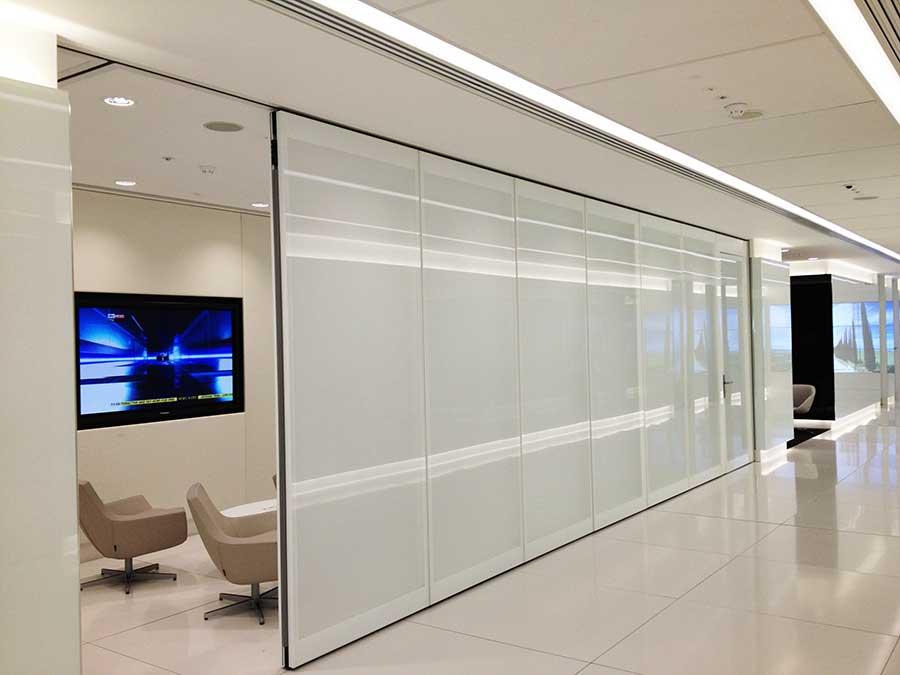 Creating designated work zones with a variety of configurations can help the company meet the individual needs of their employees, ensuring that they are at their most productive and creative throughout the workday. Flexible configurations can also help to improve the balance of space as areas can be partitioned off or opened up as needed.
Working with Avanti Systems to lay out the design of an office renovation will help you to achieve the balanced space that is so beneficial to a company and its employees.
3. Company culture
More than ever, an office renovation gives companies the opportunity to infuse their company culture into the design of their office. Whether they value a calm environment conducive to quiet and intense work or a more lively atmosphere that encourages play alongside productivity, each company has the chance to integrate this culture into the very design of their office.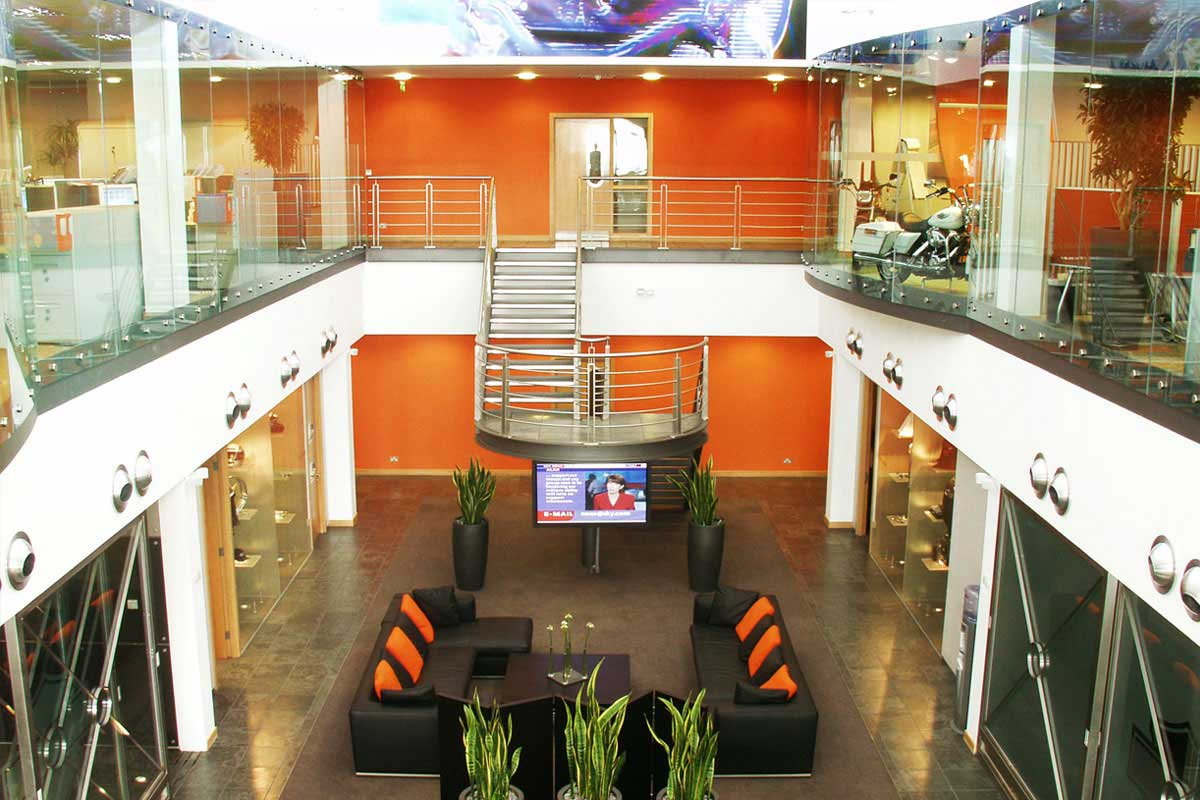 Avanti Systems has a wealth of options and customizable systems that fit with any office design, style, or culture.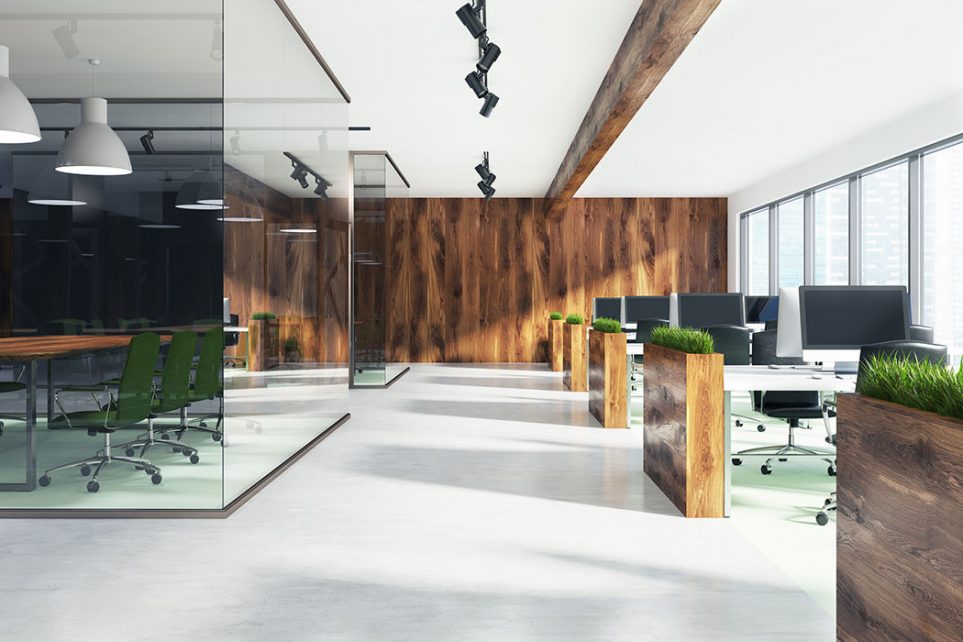 Developing a design that takes into consideration the environment, a balanced space, and company culture isn't an easy task. There are a wide range of factors that make each office renovation unique. Keeping these things in mind as you design your commercial office renovations will ensure that you are doing the best for your clients so they can do the best for their employees.