Shared office spaces can be notoriously noisy thanks to workplace chatter, typing, phones ringing, slamming doors, whirring machines. It all comes together in a cacophony of sound that is distracting and decreases productivity. In some cases, "excessive or continual sounds can affect the physical and mental health of employees." Office soundproofing can not only benefit employee productivity but also employee health and wellbeing.
Deciding how to soundproof an office should be at the top of the list when designing the workspace. Take a look at these 9 tips to help you determine how to block out office noise and create a more comfortable and healthier workplace:
1. Provide a Variety of Workspaces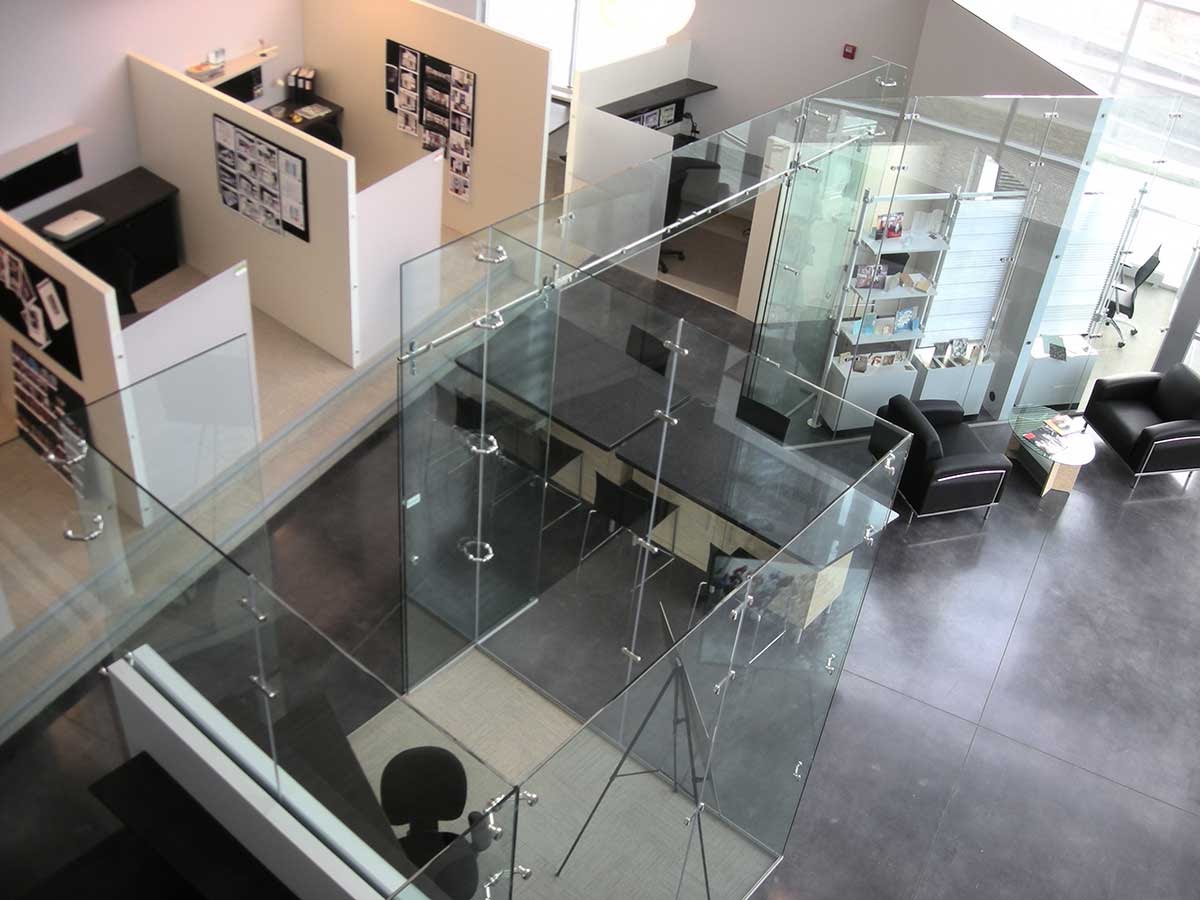 Some office tasks will require more sound privacy than others, so creating a variety of workspaces will allow employees to choose the area that best suits their needs. Traditional cubicles and freestanding glass partition systems can be combined to meet a variety of acoustic needs.
2. Use Acoustic Ceiling Tiles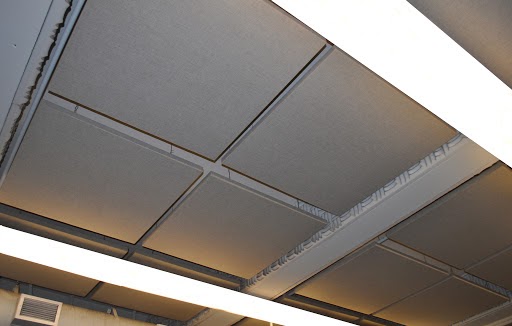 Acoustic ceiling tiles help to absorb sound throughout a space. They can be installed throughout the entire room or in more targeted areas where the most noise occurs. They aren't the standard fiberglass that was common in school buildings or the older offices. There are now more options than ever, and acoustic ceiling tiles can be made from perforated metal, wood, and foam among other materials, and they can be customized to your exact design specifications. Another feature of acoustic ceiling tiles is that they can be installed below the existing ceiling with little disruption of day-to-day operations for a quick noise reduction solution.
3. Create Private Meeting Rooms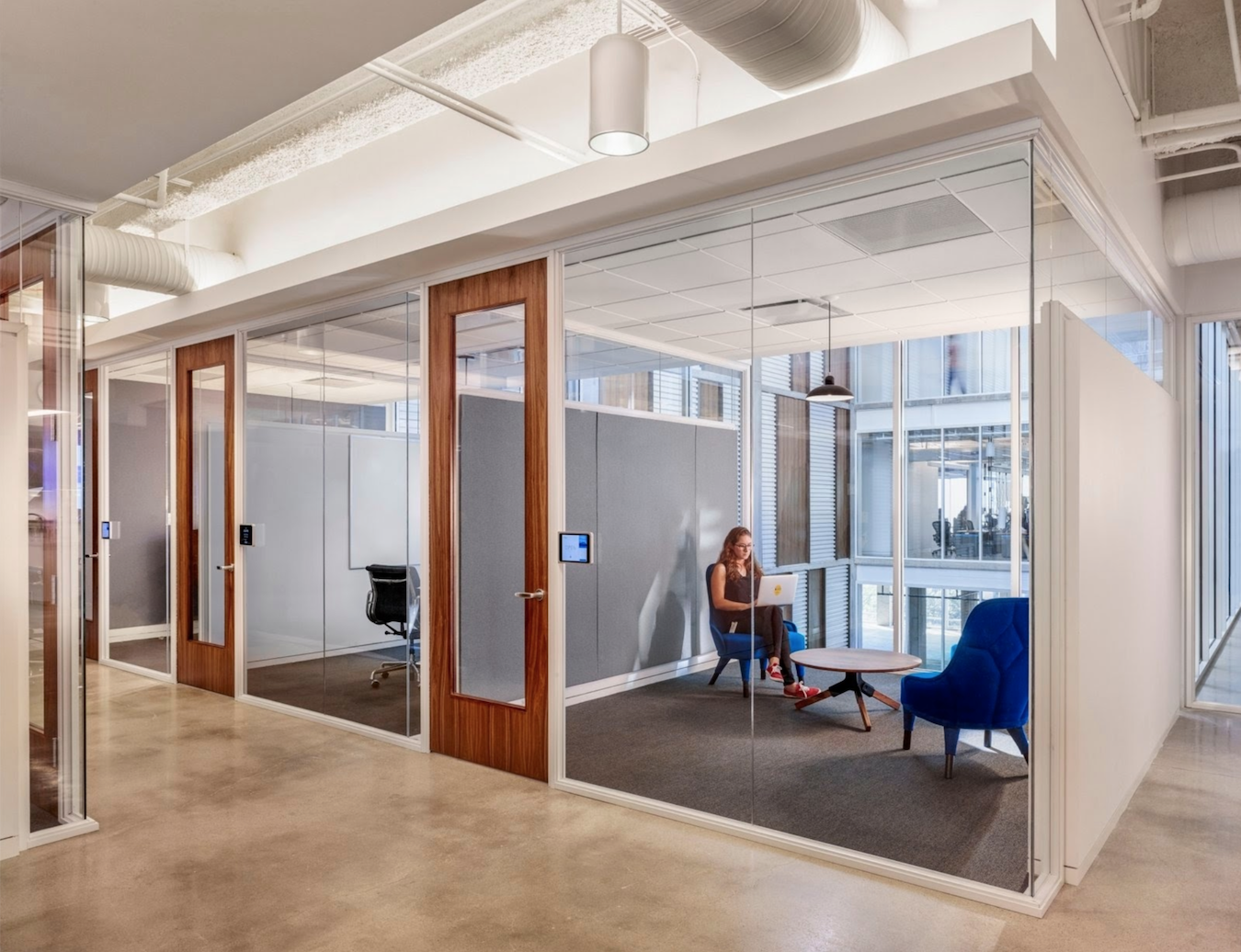 If a few people need to get into a room together or one person needs to attend a Zoom meeting in peace, small meeting rooms offer flexibility and privacy. 
Floor-to-ceiling frameless glass partition panels and natural wood doors blend to create a beautiful space that helps to reduce noise in an office.
4. High Wall Partition Systems for Large Spaces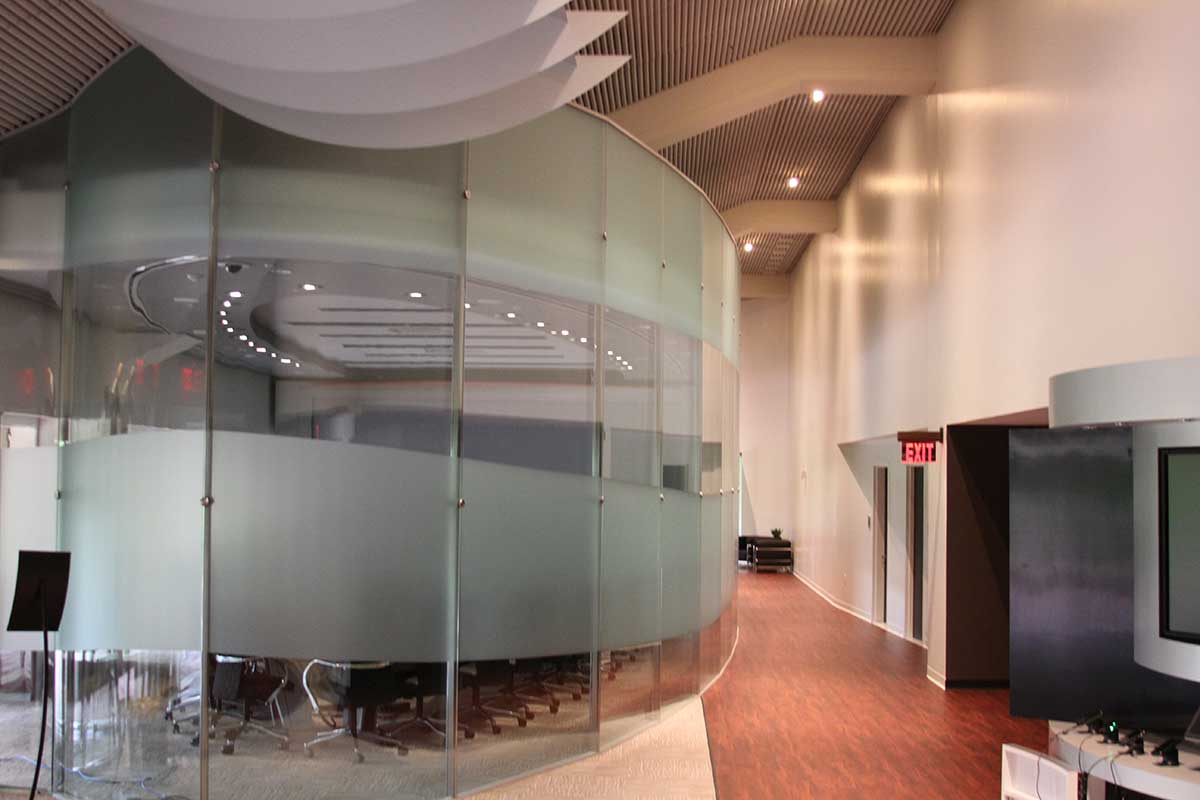 In offices where the ceilings are high, regular partitions or traditional walls would have a difficult time filling the height of the space, allowing sound to travel over the partitions. For these situations, a high wall glass partition system is ideal for noise reduction in an office space.
5. Movable Office Soundproofing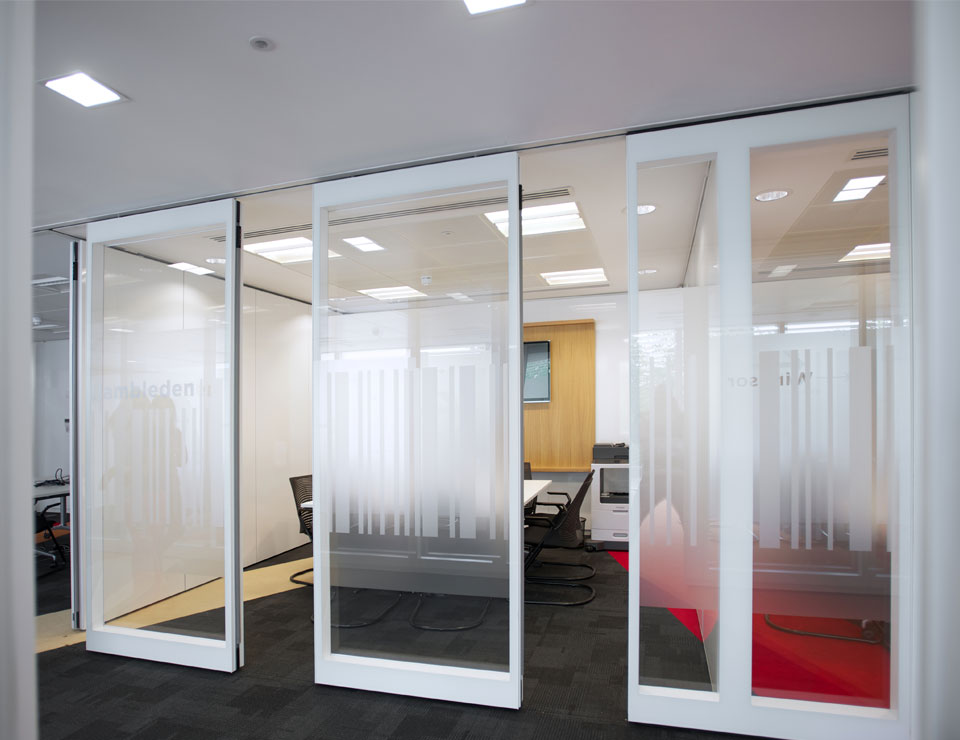 Movable glass partition systems allow you to customize how you reduce noise in the workplace. Office soundproofing methods don't have to be stationary, as evidenced by this versatile solution. The ability of movable glass partitions to be parked in various configurations means that you can use them as an office soundproofing method when noise control is needed and then park them out of sight when more open space is called for.
6. Install Carpet or Other Upholstery
Installing carpet in the office, especially in areas like corridors where people travel from one place to another, is another technique for noise reduction in the workplace. Carpet will absorb the noise of footsteps directly as well as other indirect noises such as ringing phones or conversations. It will also complement other noise reduction systems.
7. Use Soundproof Paint
Soundproof paint helps to absorb sound by creating a thick layer on a wall or other surface. Latex paint contains fillers called ceramic microspheres that are more uniform than the fillers in regular paint. This leads to higher insulative properties and serves to act as a noise-canceling measure for an office space.
8. Incorporate Plants into the Design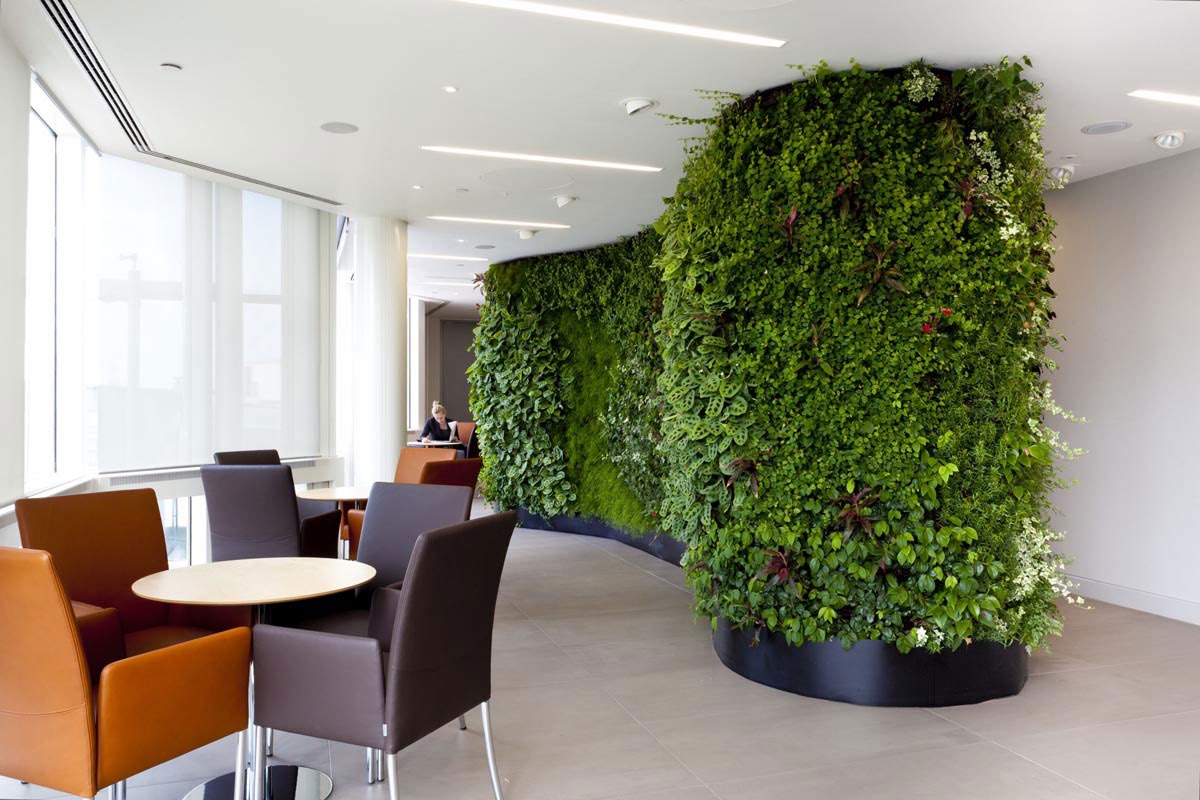 Incorporating indoor plants or even living walls is a great way to enhance the biophilic elements of a space while also absorbing sound. Plants can be placed close together to create a "wall" to absorb sound, or you can construct an actual living wall with mosses and other plants. Suspended plants can also help absorb sound reverberations as can those placed near windows and other sound reflective surfaces.
9. Don't Soundproof Everything
Soundproofing isn't an all-or-nothing endeavor. Some areas in the office can be louder than others, so it's important to use your discretion when you analyze how to reduce office noise. If sound privacy is needed, installing glass partition panels or using soundproof paint can enhance office noise reduction. In other areas where sound absorption is needed, acoustic tiles, plants, and carpet will help to dull the noise and create a more pleasant office environment.
Glass Partitions: A Noisy Office Solution
Office noise can have detrimental effects on employee health and wellbeing.  Designing an office space that reduces office noise will help to create a more productive and happier work environment.
Whether you need to separate a large space with high wall partitions or need the flexibility of a movable system, Avanti can help you through the entire process from inspiration to installation. Contact us today to discover noise reduction systems for your office.