Certain commercial spaces, namely those equipped with an automatic sprinkler system or buildings used for assembly or educational purposes, require panic doors as a means of egress. In certain situations, panic doors are necessary to comply with the code where doors cannot include a latch or lock other than panic hardware or fire exit hardware.
Knowing the code for your particular commercial space and in your location is essential to selecting the proper panic bars for glass doors. This guide will help you select glass panic doors for your commercial space.
What Is a Panic Door?
A panic door is a means of egress that can be unlatched by simply pressing on the panic hardware. These devices are used to allow for quick exit in the case of emergency, as well as protection against fire and windstorms. Panic doors allow for the operation of a door without twisting a knob or pushing a lever, making it more conducive for use by all ability levels.
Panic hardware for glass doors can be used where a door needs to be used as an "exit only" door with the exterior remaining locked when the door is closed.
In some applications, the door may need to not only remain unlocked but also unlatched. For instance, many restaurants or stores keep their doors unlatched during business hours to facilitate a smoother flow of traffic. Panic hardware can be "dogged down" which means that the panic hardware remains depressed to keep the door from latching.
Types of Panic Hardware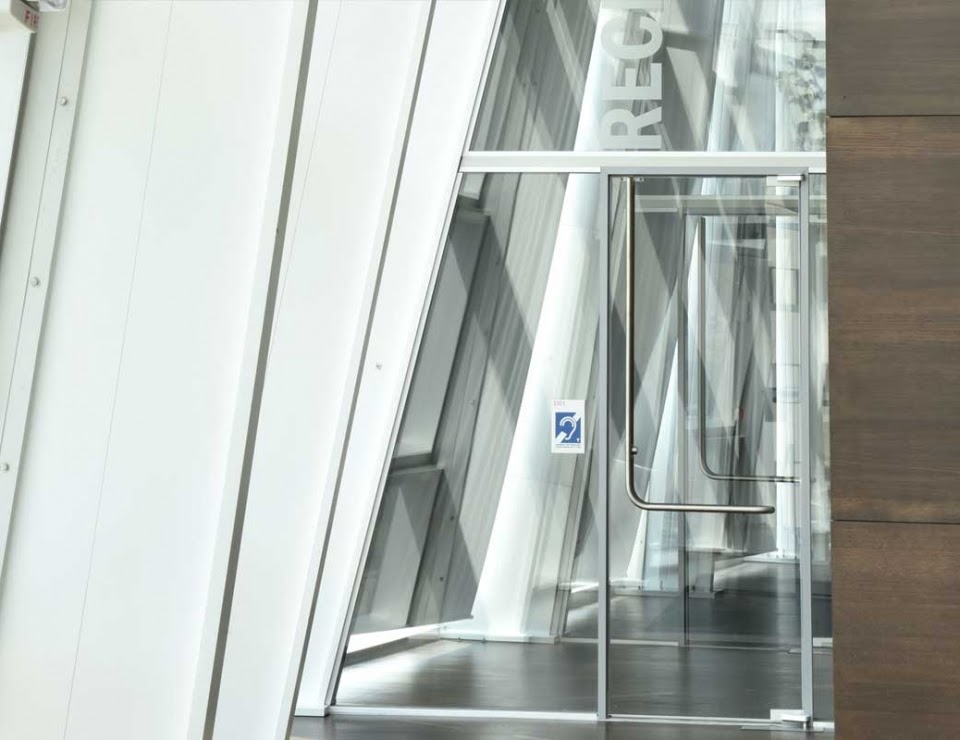 Different types of panic hardware are available, and you may find that one may be better suited to your specific application.
Rim Panic Device
A rim panic device is mounted to the surface of the door. In this device, the lock projects from the actual panic device rather than being integrated into the door where it would project from the edge of the door.
Mortise Panic Device
To install a mortise panic device, a mortise lock body is installed in the door with the lock projecting from the edge of the door. This more complex system isn't used as much as the rim device due to the special preparation on the door that must occur prior to installation.
Crash Bars
Crash bars are slimmer and are designed to open the door from any point on the hardware. Because of this, the door can be opened simply by "crashing" into the panic hardware creating a quick means of egress.
Vertical Rod Panic Device
Vertical rod panic devices deploy vertical bars that run from the bottom to the top of the door. The handle then operates the bars to pull the latch at the top and bottom. For this device, rods can be mounted to the surface of the door or concealed within the door.
Multi-Point Panic Device
A multi-point panic device combines vertical rod and rim device systems and to create a three-point latching system.
Panic Door Configurations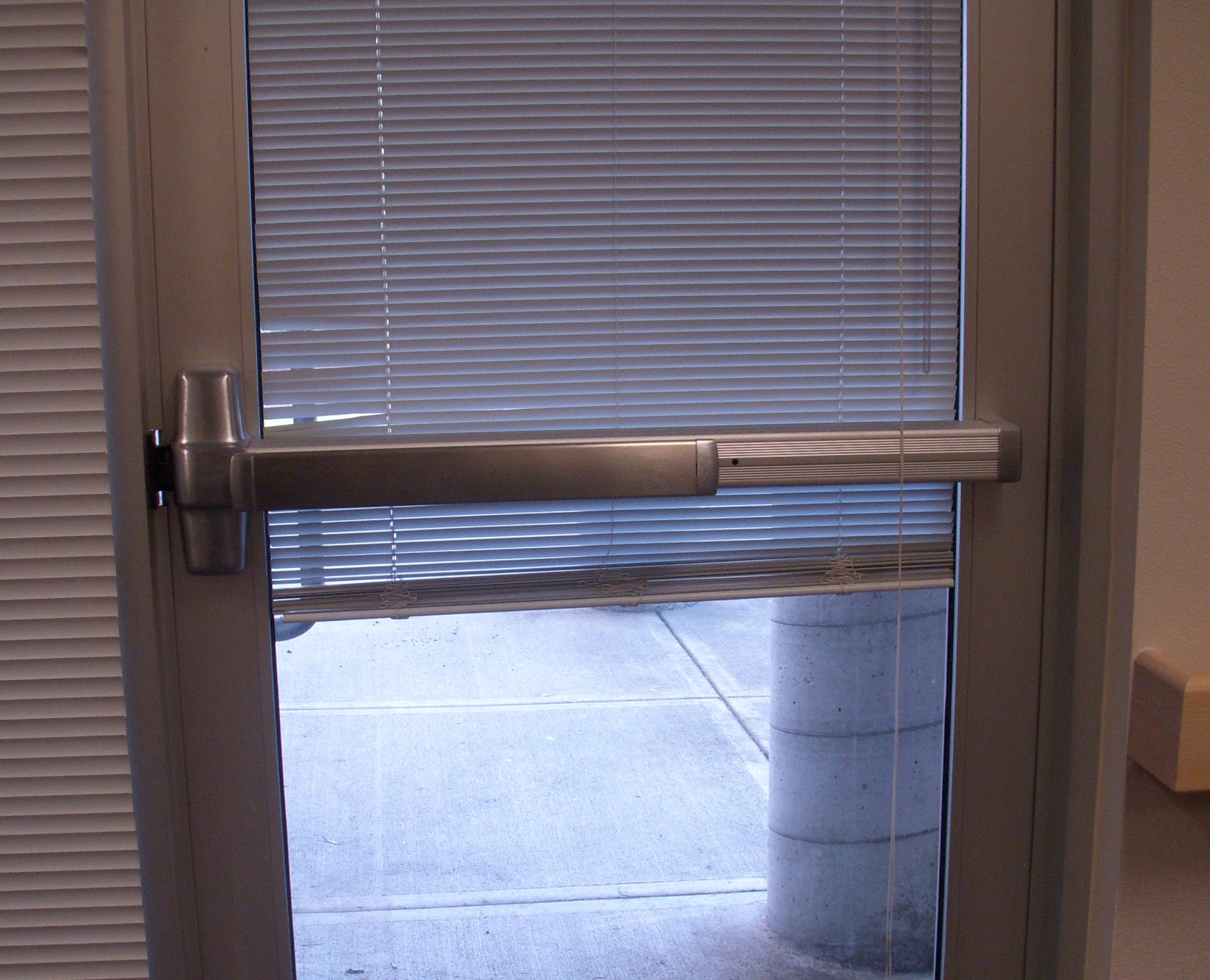 Panic doors can be installed in a few different configurations—single door, double door with center mullion, and double door without center mullion.
For a single door configuration, the strike plate is mounted to the door frame. A double door configuration with a center mullion has the strike plates mounted on the mullion. Where double doors don't have a center mullion, one door can remain closed, secured with a vertical rod exit device.
Where Is a Panic Door Required?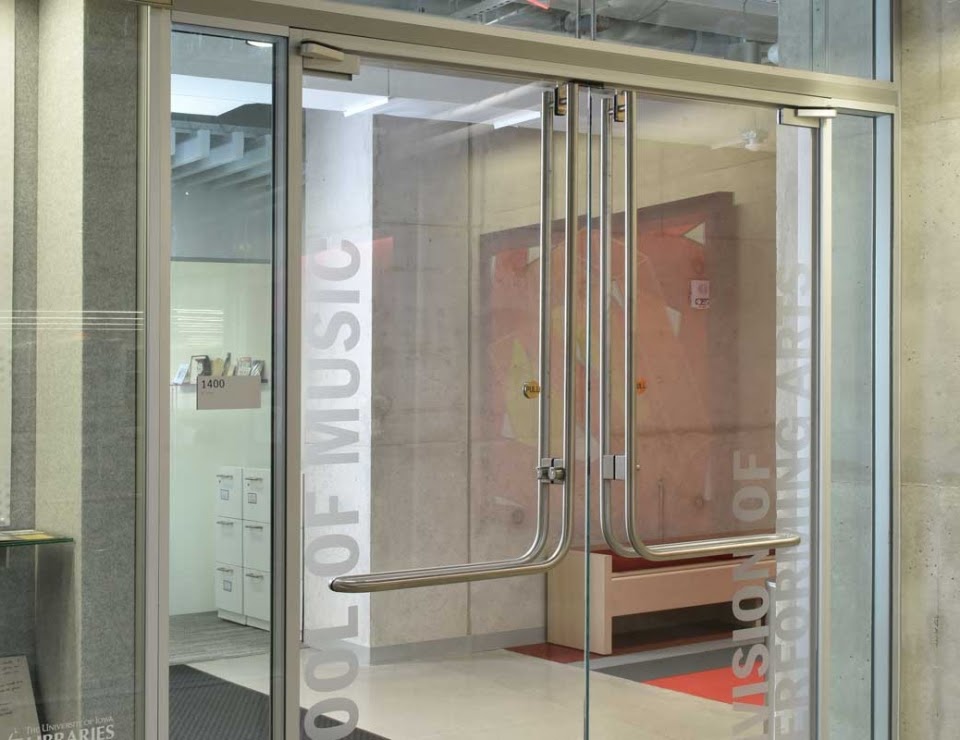 To determine whether or not a panic door is required for your specific application, it is best to check the building code directly or discuss the requirements with a specialist. However, there are some standard requirements that serve as a good starting point.
Group H occupancies are commercial spaces equipped throughout with an automatic sprinkler system (in accordance with IBC Section 903.2.5.1) and require panic hardware on doors used as a means of egress.
Group A buildings or structures—those used for civic, social, or religious gatherings, recreation, food or drink consumption, and areas where people await transportation—require panic hardware where their occupant load is 50 or more.
Panic hardware on egress doors is also required in Group E buildings or structures, used by six or more people at any given time for educational purposes through the 12th grade. Daycare facilities that are occupied by more than five children over 2 ½ years who are receiving personal care, education, or supervision for fewer than 24 hours per day also fall into Group E.
Panic doors are also required for some facilities considered high-hazard and that contain electrical equipment that meets certain criteria.
The Life Safety code and Electrical Code have additional requirements depending on specific applications.
How to Select a Glass Panic Door
1. Determine the door configuration
The first step to selecting a glass panic door is to decide on the necessary configuration of doors. Taking into account the needs of your space, you may only need one door or opt for panic bars for double glass doors on a pair of doors in a wider doorway.
2. Select the glass partition system
System integrations for panic bars for glass doors from Avanti include:
3. Choose the style and locking mechanism
Choosing between rim style, vertical rod, mortise, crash bar, or a multi-point style will determine how it is installed and how the area should be prepped.
Avanti offers Panic Exit Devices that make glass doors comply with building code egress requirements. We offer rim device and vertical rod closing systems. The rim device has a locking side that is reversible for single doors.
You can also choose a door that doesn't allow access from the exterior. If exterior access is necessary, locking hardware can be included that allows for opening with a key and lever handle.
Panic Hardware for Glass Doors
At Avanti Systems, we will help ensure that your glass doors meet the panic hardware requirements for means of egress in your commercial building. Contact Avanti Systems today to receive a custom quote on glass panic doors for your space.