Office designs are increasingly becoming more modern. Whether as a result of new technology or innovative building materials such as glass and metal, modern designs can benefit from the natural warmth and beauty that comes as a result of incorporating wood throughout the design.
Wood is a classic building material that has been used for centuries to construct everything from homes to churches. Its durability ensures a long lifespan and the natural element brings the beauty of nature inside. 
Interior spaces can benefit greatly from the introduction of prefinished wood doors, and in our increasingly modern design world, a touch of wood creates a natural warmth in the design.
Benefits of Prefinished Wood Doors
These 8 reasons to use timber doors in your office will demonstrate the benefits that they bring to the design:
1. Add Natural Beauty and Warmth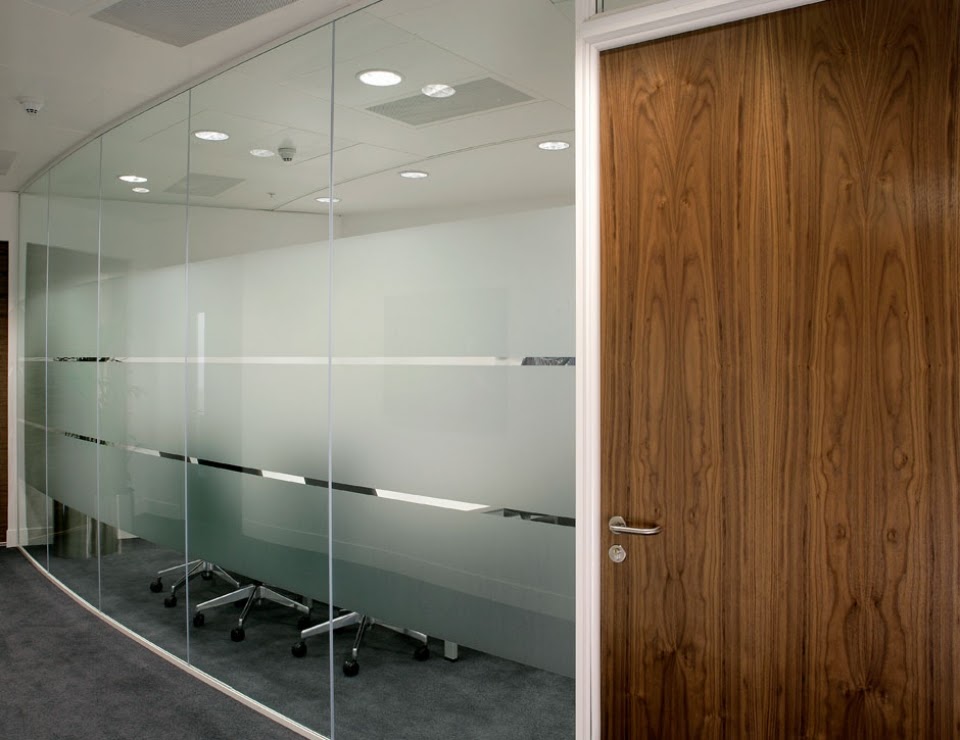 An office filled with glass and metal elements exudes a modern aesthetic that lends itself to minimalism and open spaces. This type of aesthetic is beautiful, but it can sometimes lack a natural warmth. This can be remedied with the simple addition of prefinished wood doors.
2. Creates a Connection to Nature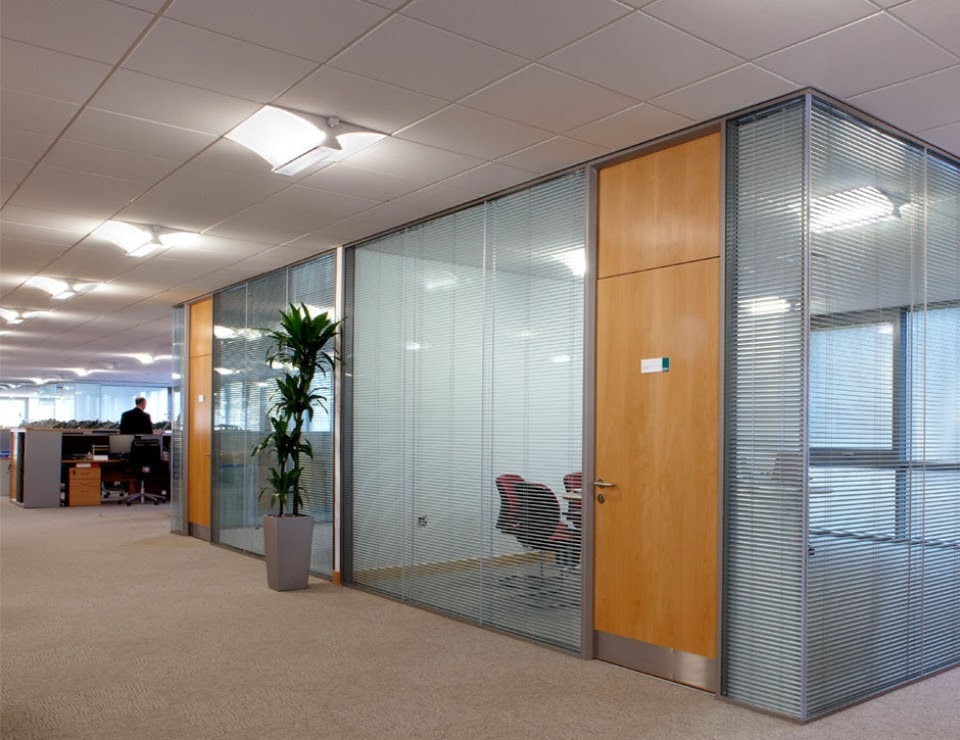 Many of us are disconnected from nature in our daily lives. We wake up in climate controlled houses, get into cars that sit in a garage, crank up the heat or air conditioning, and drive to work. Once there, we may park in a parking garage and walk into a building. The potential of never breathing fresh air throughout the day is a real possibility. 
The addition of prefinished interior wood doors to an office design ensures that employees have at least one contact with the warmth and comfort of natural materials each day.
Other natural touches, such as plants or access to natural light through windows or glass partition panels, can also increase a connection to nature and positively impact wellbeing.
3. A Classic Contrast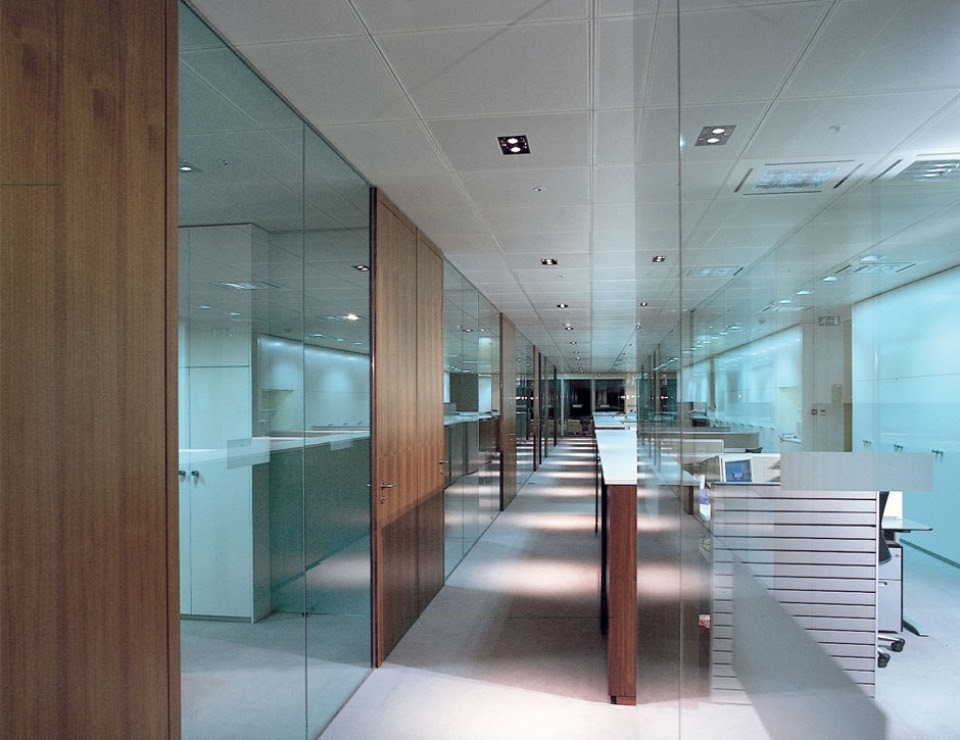 Integrating prefinished commercial wood doors with glass partitions and walls combines the modern appeal of glass with the traditional wood aesthetic. This classic combination elevates office design without a lot of effort.
With a variety of finish options, prefinished commercial wood doors stand in beautiful contrast to the glazed partition system.
4. Boasts a High Level of Durability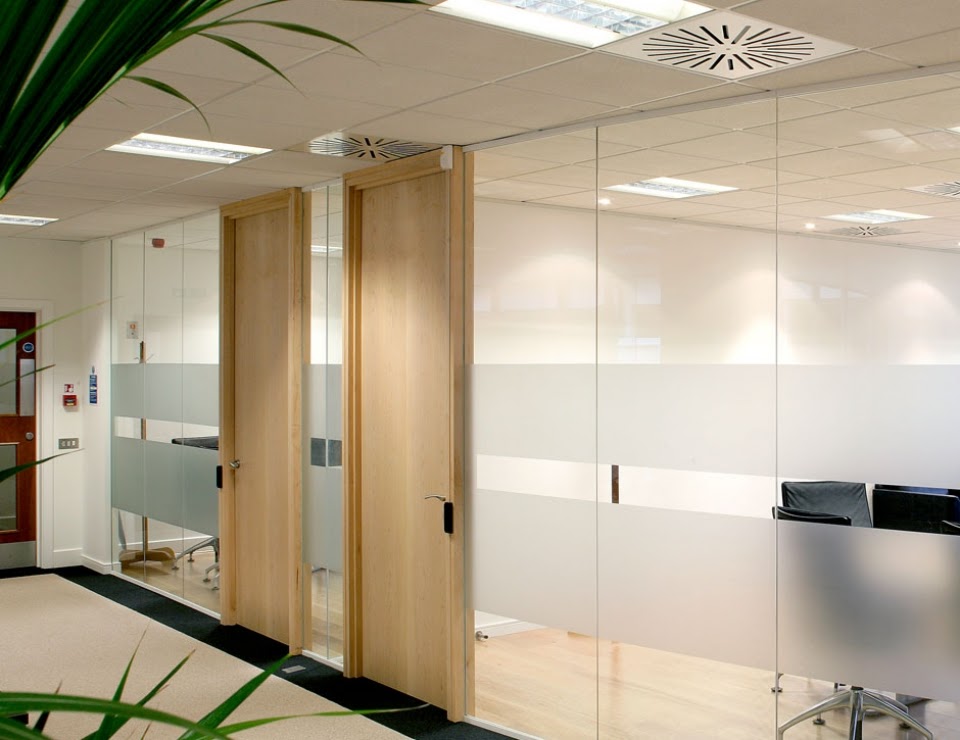 Doors receive a substantial amount of wear and tear throughout their lives. Using prefinished wood doors ensures reliability and durability. Where reliability is required, wood is a classic and dependable material.
5. Elicits a Calming Reaction
In a Japanese study where participants were asked to place their hand on a variety of building materials without seeing them, the most calming reactions were elicited when they placed their hands on wood. Touching wood as opposed to marble, tile, and stainless steel "calms prefrontal cortex activity and induces parasympathetic nervous activity more than other materials," inducing a psychologically calming reaction.
Initial research in this field of study shows that when wood is present, there are physical as well as psychological benefits. These include lower blood pressure and reduced stress.
Incorporating wood into a design bestows the benefits of the natural world in areas where natural light or actual views of nature aren't available.
6. Increases Acoustic Performance
In spaces where noise control is a concern, Arboro™ Timber Swing Doors provide increased acoustic performance and reduced noise in office spaces. This reduction in noise can lead to less stress and greater productivity without the distractions of a larger office to contend with
7. Full Height Options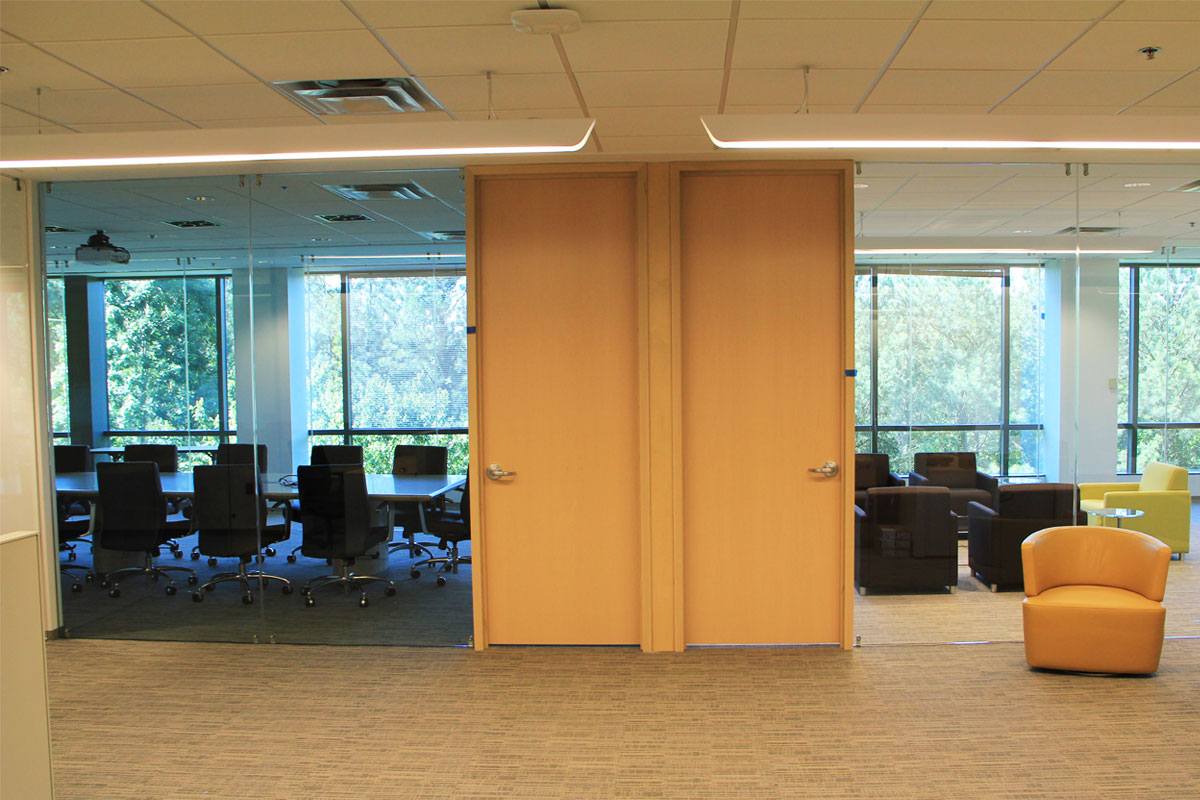 To create a stunning entrance that makes a statement, full-height doors of up to 8'-10' are a great option. These 1 ⅞" thick doors fit into glazed partition systems to create a bold entryway.
8. Optional Visual Panels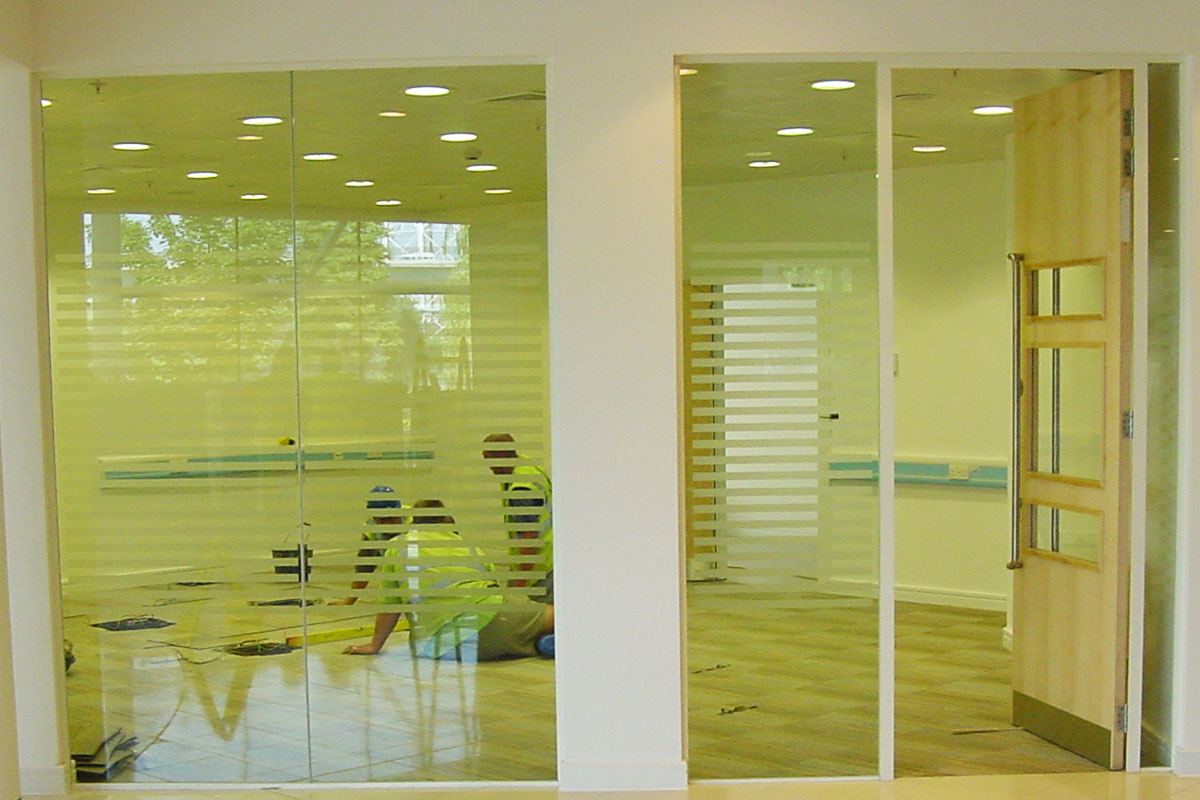 If you want to reap the benefits of a prefinished wood door without compromising visual access, visual panel options can be integrated into the timber door. These visual panels ensure that the view out of, and into, the room isn't obscured, but the natural finish and durable material still adds beauty and functionality to the space.
Integrate Prefinished Wood Doors
With Avanti Systems, integrating timber doors into your office design and taking advantage of their many benefits is easy. Our prefinished wood doors can be seamlessly installed in most of the systems that we offer. Our timber doors are also customizable with free swing and self close options, multiple lever handle choices, and sliding hardware. 
Contact Avanti Systems today to learn more about prefinished wood door installation and costs.