A private office is the ultimate symbol of success. One of the best things about having a private office is the ability to customize it to your specific needs while also enhancing the company aesthetic. Creating symmetry, using sliding glass doors to create sound privacy, and providing the perfect amount of storage can make the private office experience the best it can be.
Private Office Layout Ideas
If you're searching for private office layout ideas, these 7 ideas will inspire you to design a private office that isn't just business as usual:
1. Create Symmetry in Large Spaces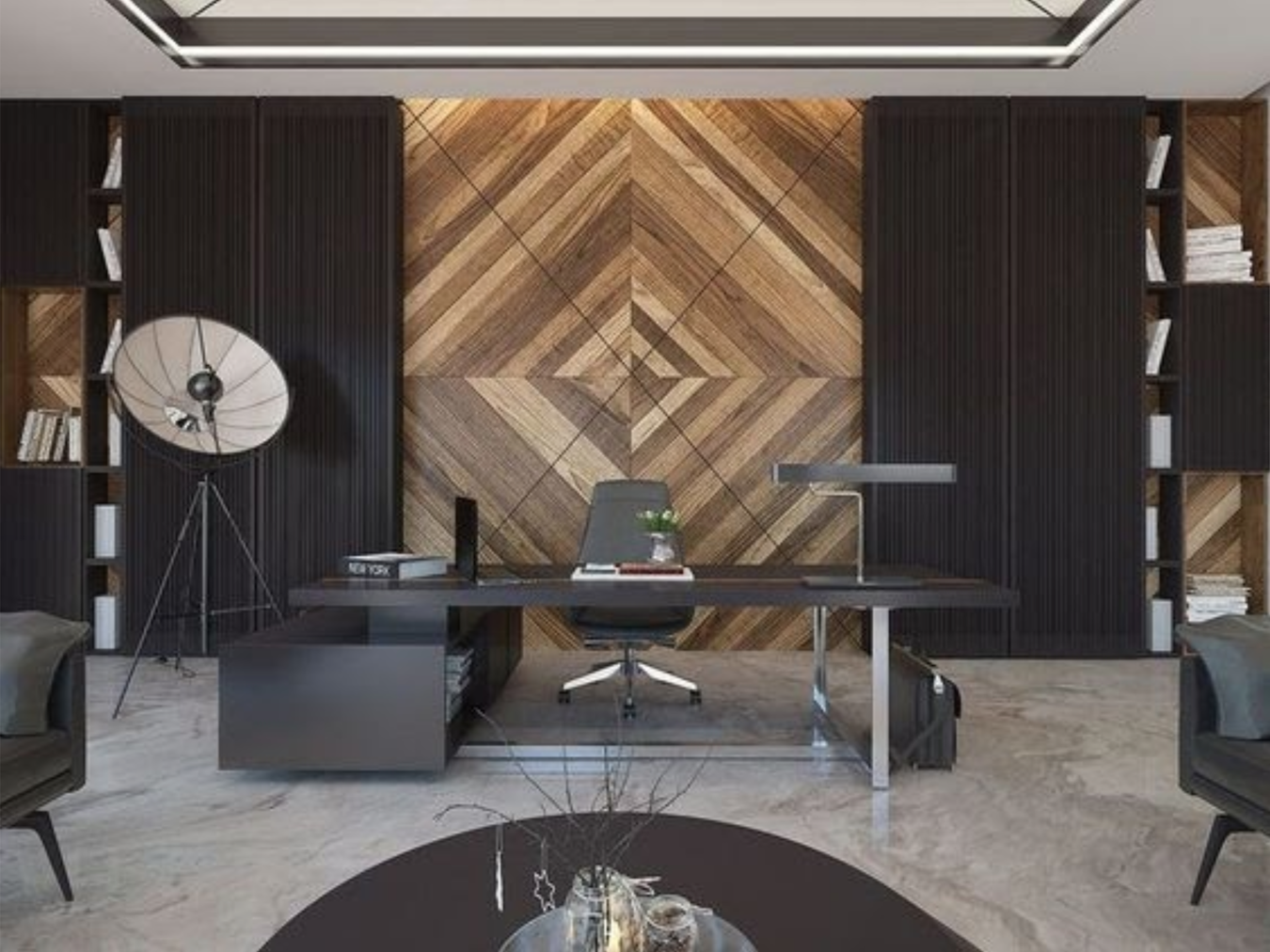 Nothing says "private executive office" quite like a large space to call your own. However, designing a large office comes with challenges, like how to use the space effectively. Creating symmetry with the other elements of the office such as seating, shelving, and wall design makes effective and aesthetically pleasing use of the space.
2. Provide Sufficient Storage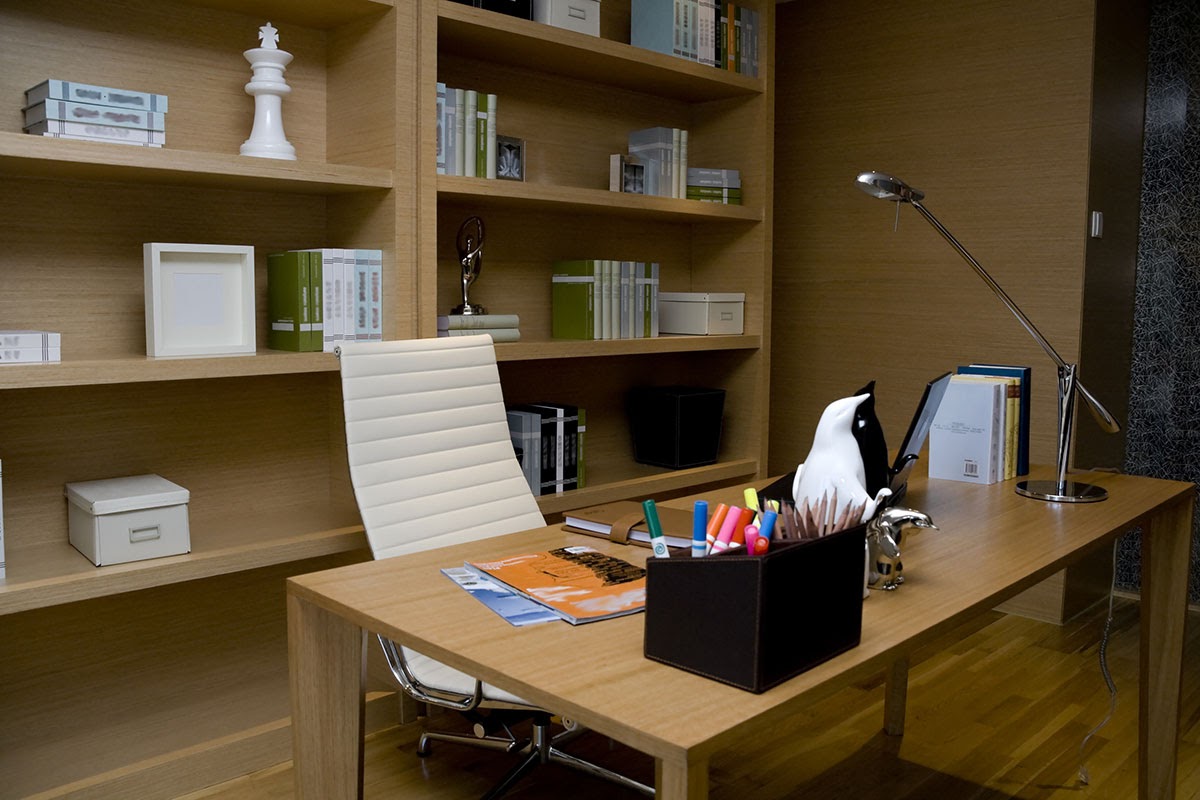 There aren't many people who complain about having too much storage. Too little storage, however, is a common complaint in homes and offices alike. The best office design incorporates lots of storage to help organize papers and projects. 
Storage can be provided in a variety of ways. Lockers, cubbies, and shelves all accomplish the goal of organization and decreased clutter. Installing shelving units behind the desk ensures that employees have easy access to books, documents, supplies, and anything else they may need to be productive at work.
3. Create Work Zones for Different Tasks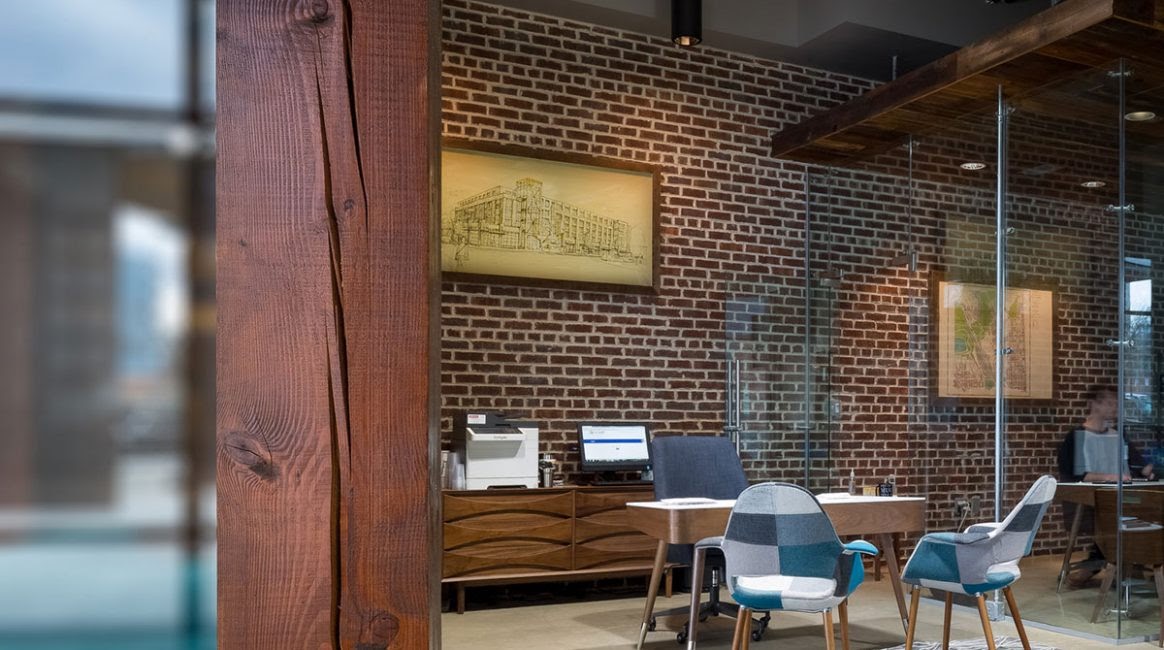 On any given day, employees may be required to tackle a variety of tasks. Providing different work zones within a modern private office design encourages creativity and problem solving as employees are able to move to the space that is best suited for the task at hand. 
Furniture arrangements, lighting, and partitions all help to designate space for different work zones. To make creating work zones as easy as possible, the Elite™ Freestanding Glass Partition System stands independently of structural elements and can be installed anywhere you need a customized room.
4. Personalize the Décor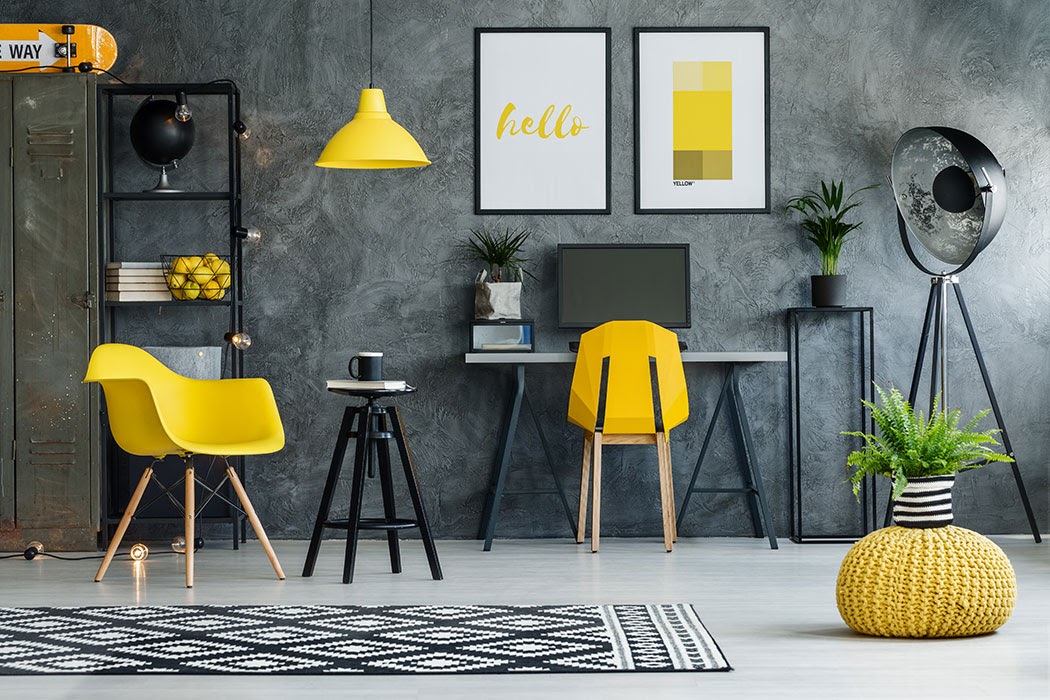 Allowing employees to choose their own office design can make them feel more comfortable in the space, allowing creativity to flow and productivity to increase. Whether they're encouraged to choose colors, rugs, wall finishes, or little touches like poofs or plants, making the space their own will give them more ownership of the company and their place in it.
5. Create Privacy with Sliding Doors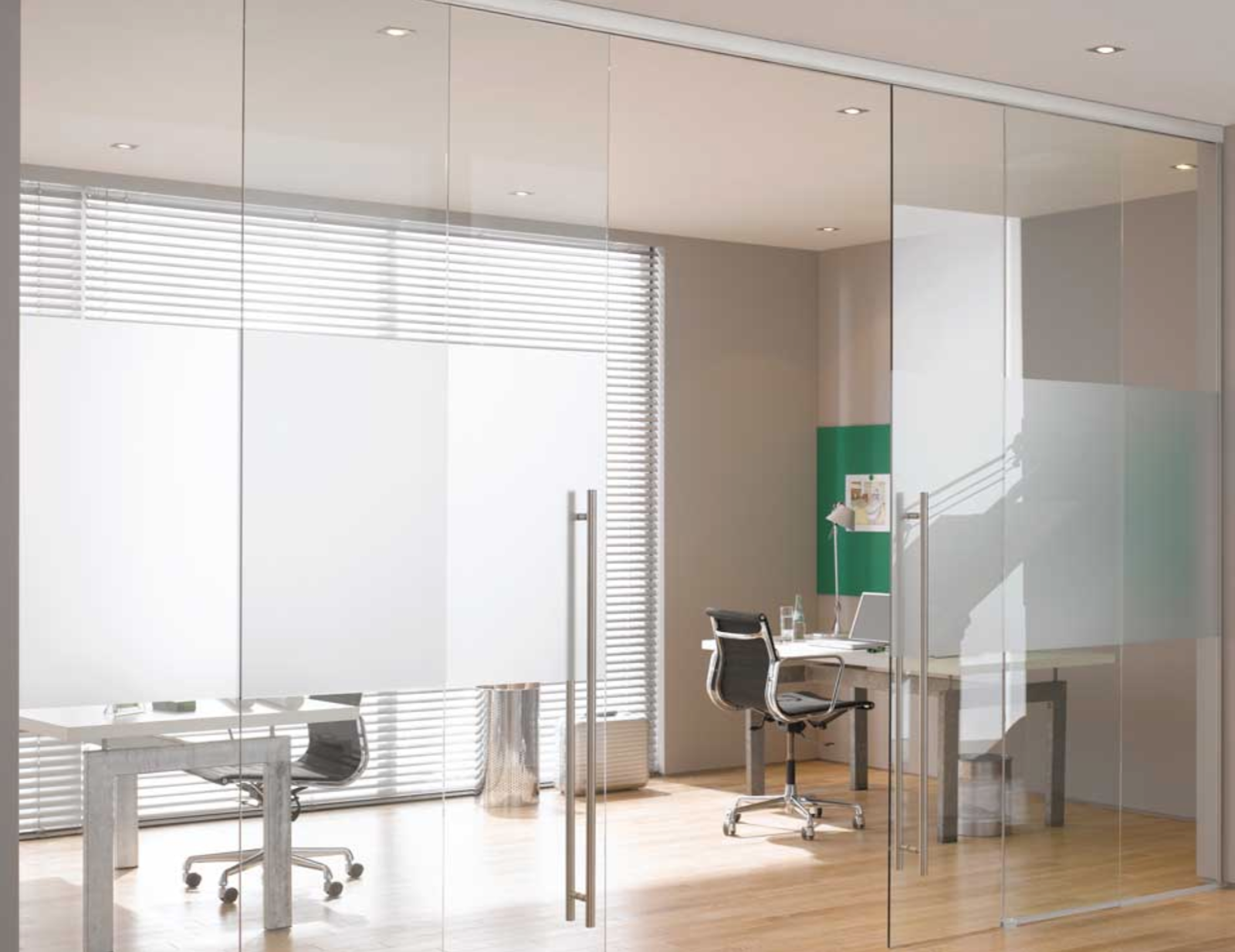 Sound privacy is essential for doing focused work without distractions. Traditional doors can be loud and disruptive as they announce each person that enters or exits the office. To maintain sound privacy without distractions, installing a pair of Cloud™ Assisted Close Premium Sliding Glass Doors will ensure that comings and goings aren't disruptive.
6. Design a Dual Office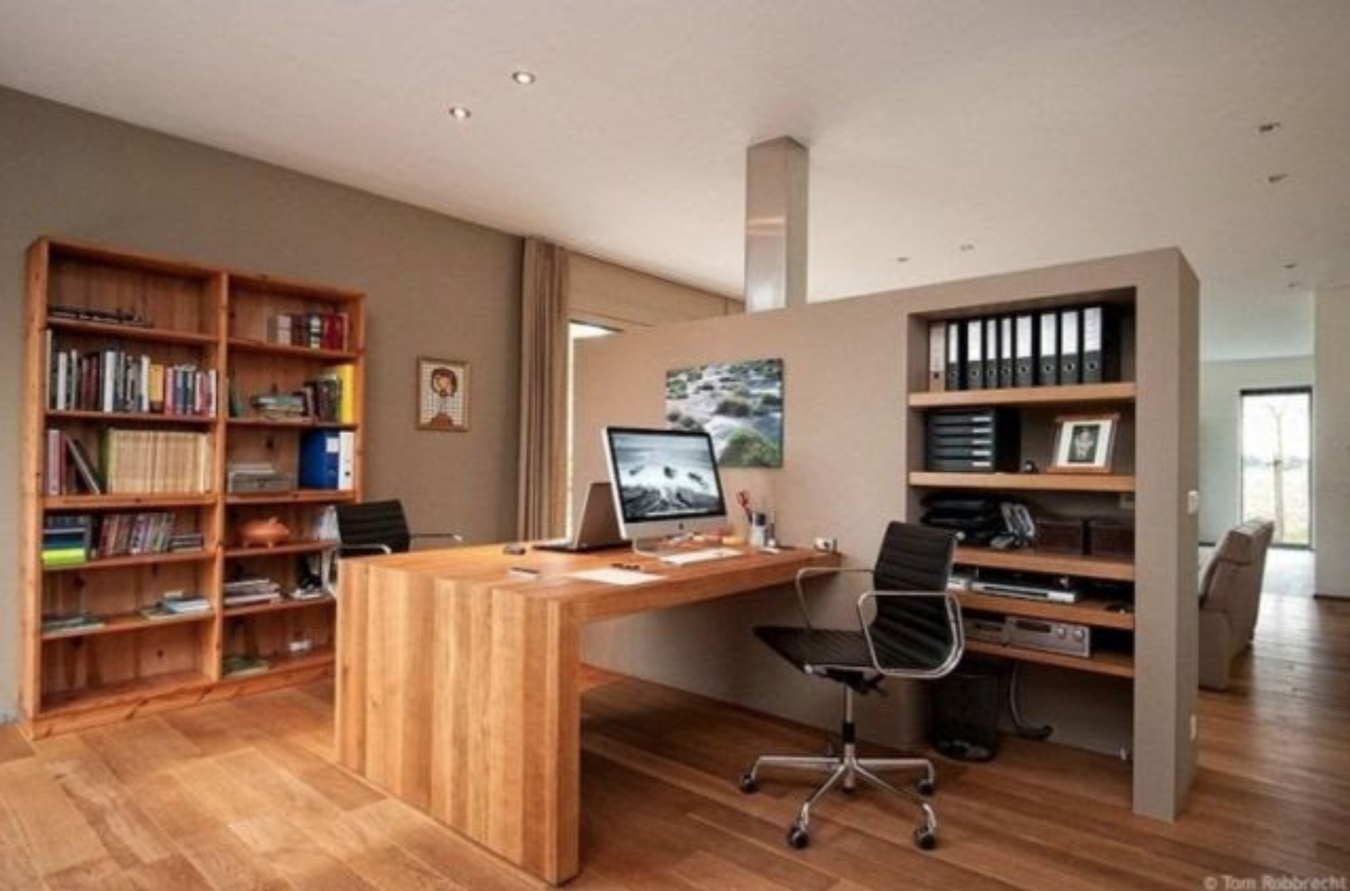 A private office can also accommodate more than one workspace. If space is tight, consider creating a dual office where two employees can share space while still maintaining a reasonable amount of privacy. A shared desk creates a designated workspace, and planned storage for both spaces is crucial. Adding a half wall or glass partition system will designate separate areas if employees need more privacy.
7. Bring Natural Light into the Room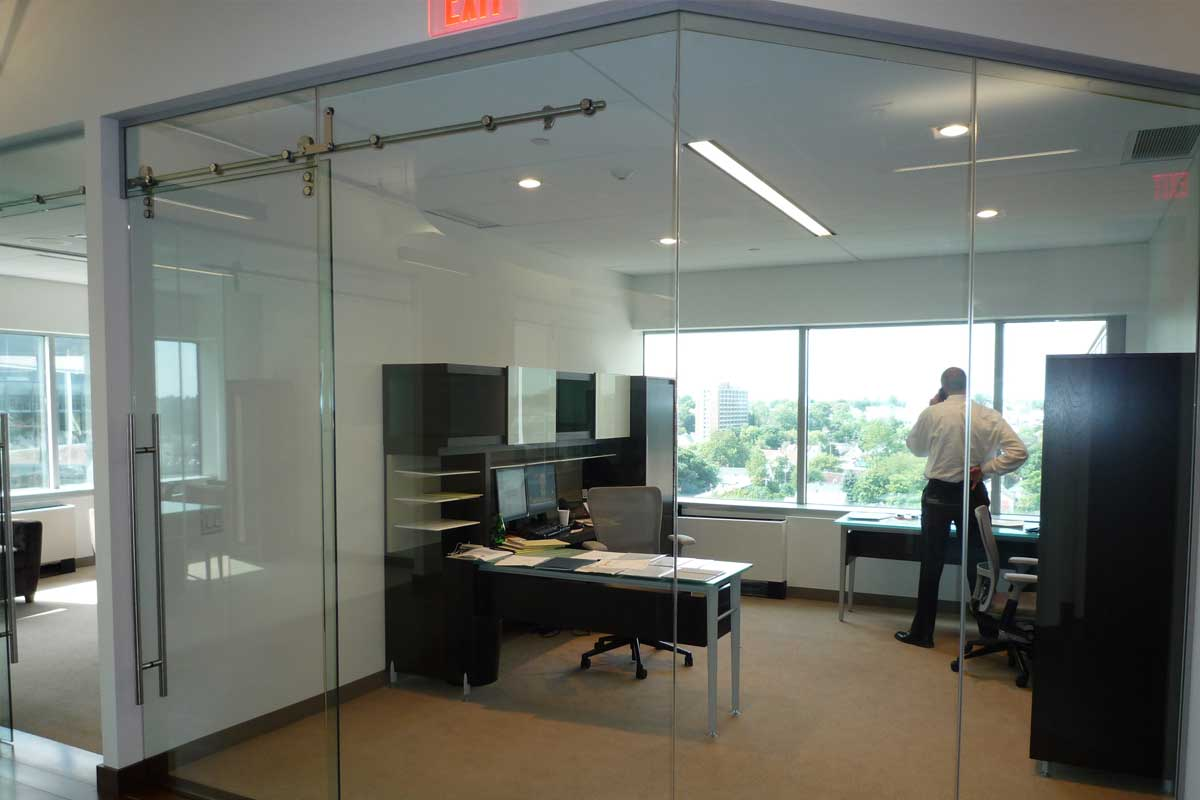 The best office design includes exterior windows that let in lots of natural light throughout the day. The office is private, but that doesn't mean the light can't permeate into the interior of the office. 
Partitioning private office space with a Solare™ Single Glazed Frameless Partition System creates the necessary sound privacy while welcoming all of the natural light into the larger office space. An Eclipse™ Sliding Glass Barn Door ensures that no light will be blocked, and entry into the office is smooth and quiet.
Work with Avanti to Create the Best Private Office Design
From concept to completion, Avanti has designed and built commercial interiors for a wide variety of industries and functions. We want to help you design and execute the perfect private office design for your business office. We offer general up-front consulting or full-service design and engineering to give you the help and support that you need.
Contact the team at Avanti Systems today to get started designing the perfect private office.