Ford Dagenham in London, England was founded in the 1930s as an automobile manufacturer. In 2002, it no longer focused on vehicle assembly but shifted its focus to manufacturing engines, and in 2008, was the largest producer of Ford diesel engines globally.
It is the home of the "Panther line" that manufactures EcoBlue engines that power Ford's vehicles including the Ford Transit, the best-selling commercial vehicle in Europe since its launch in 1965. It was recently announced that they will also manufacture the diesel engines for Ford's Transit Custom van, protecting jobs at the plant that employs 1,900 people. 
As they were updating their offices, they wanted to bring natural light and vibrancy into the space. Using a bold color-blocking scheme and a glass partition system from Avanti, they succeeded in designing a space that is bright, inviting, and encourages productivity.
Commitment to Sustainability
The Ford engine factory and its offices are committed to sustainability. Some practices include:
LED lighting to reduce energy consumption by 750,000kWh per year

Powering the plant with three wind turbines that create 100% of the power for the Dagenham Diesel Centre

Reducing emissions by more than 3.4 metric tons, meeting its global manufacturing CO2 emissions reduction target eight years early in 2018

Creating energy-efficient facilities

Installing glass partition systems that are fully demountable and able to create flexible programmed soft spaces. They are composed of approximately 35% recycled content and can be recycled at the end of their life.
Avanti's Products:
Arboro™ Timber Swing Door
The Ford Dagenham offices used a custom Arboro™ Timber Swing Door that, with an acoustic rating of 36dB, adds acoustic performance to their office space. Vision panels were included in the door, making it an ideal complement to the glass partition system. An Arboro™ Timber Swing Door is ideally suited for use in a conference room or office space where a higher level of sound insulation is necessary.
Solare™ Single Glazed Frameless Partition System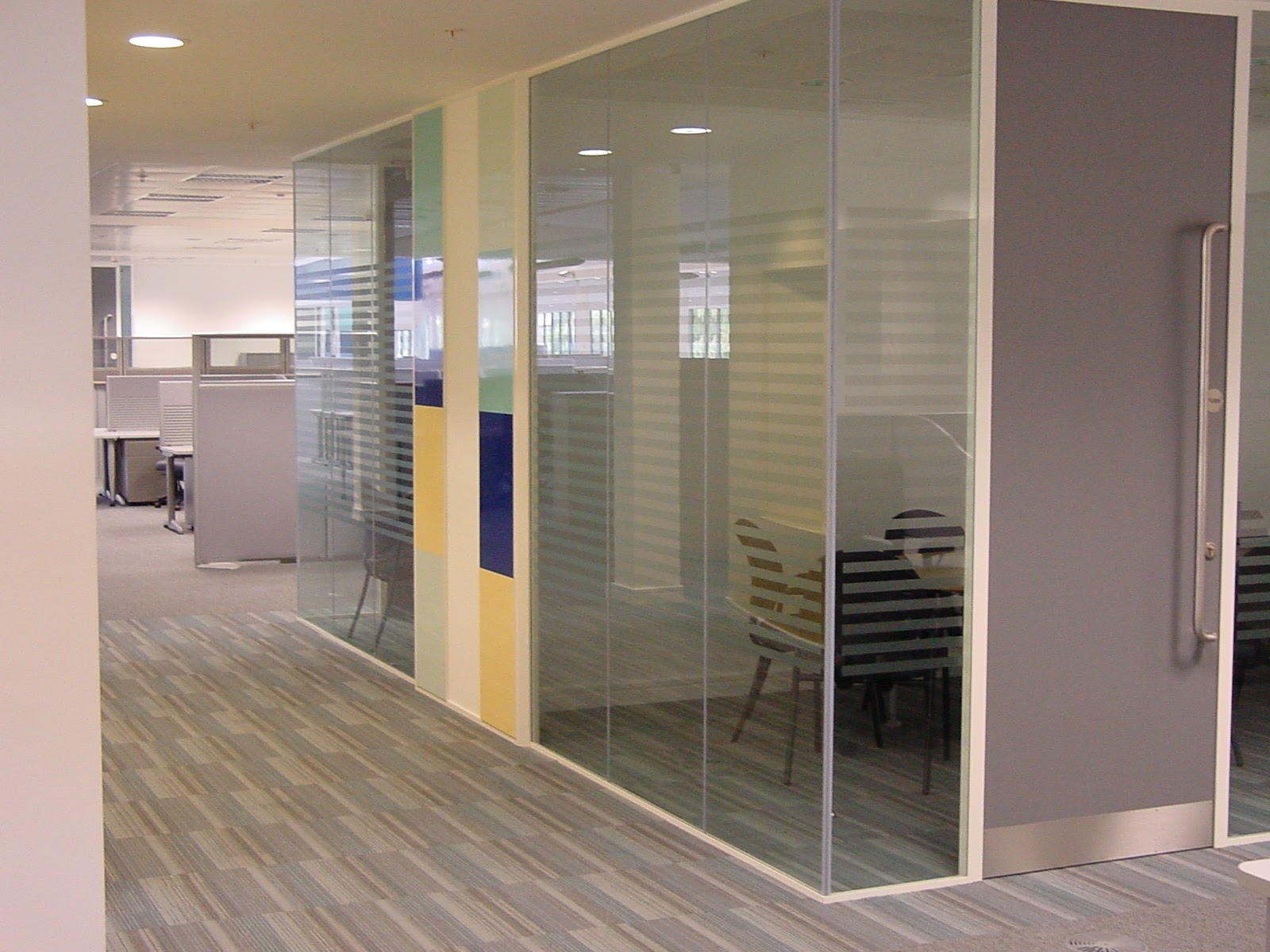 Aesthetically superior to solid walls, the Solare™ Single Glazed Frameless Partition System is the premium choice for organizing and dividing interior commercial spaces. Ford Dagenham chose a full height floor-to-ceiling application for some of their conference rooms. Frosting in thin strips on the glass partition creates additional visual privacy. 
The frameless design creates a modern office aesthetic and acts as a beautiful complement to the bright color-blocked wall designs.  The customized hinged door adds additional acoustic privacy, and the soft grey accents the grey in the carpet, creating design continuity.
For some of the partitions, a white frame creates clean lines for a modern look that visibly frames the glass. In other areas, the frame is recessed into the fall for a clean glass to wall break.
Mixing glass wall partitions with traditional style cubicles creates a variety of spaces for employees to conduct business.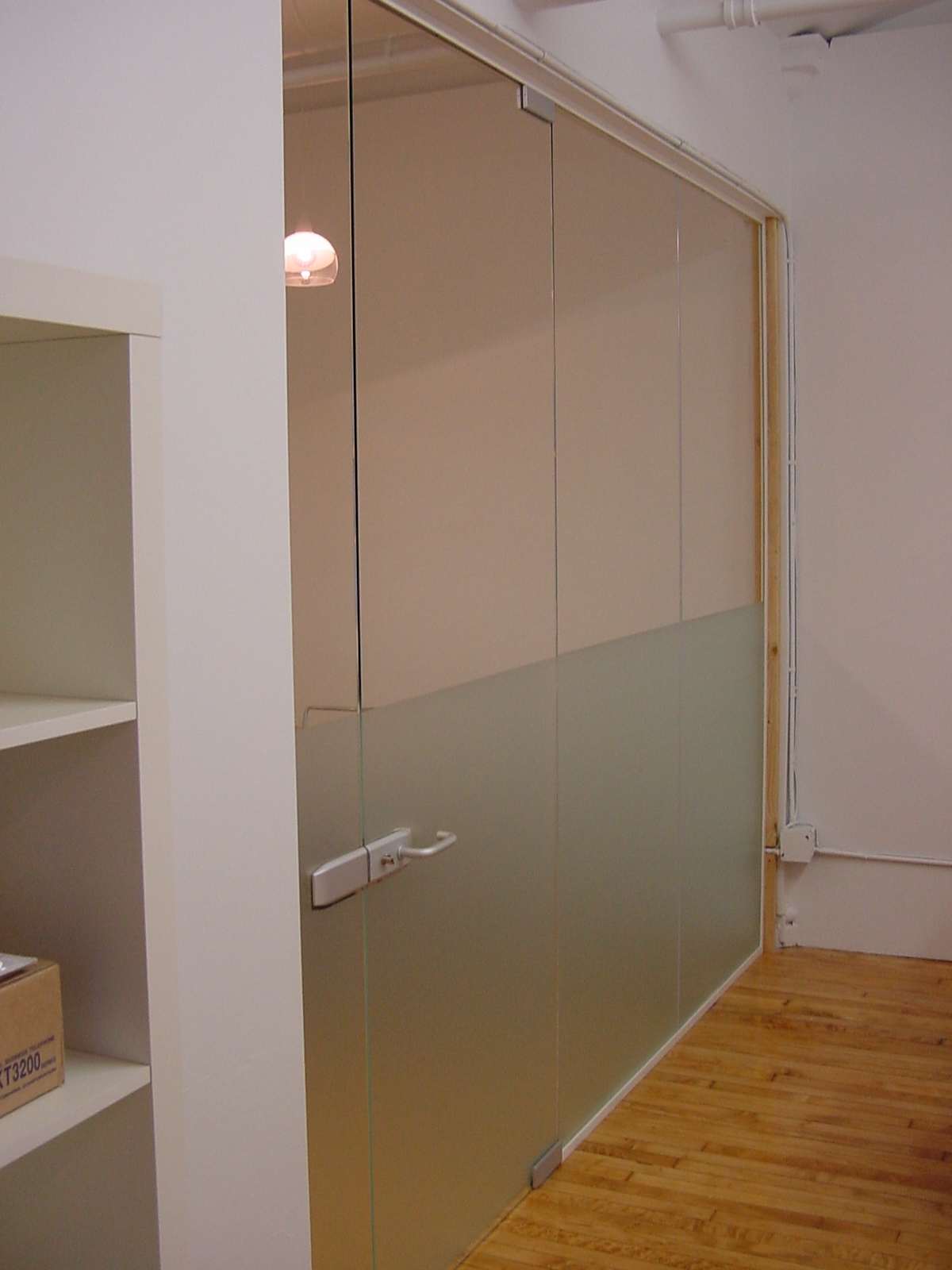 In other areas of the office, additional privacy was necessary, so the frameless glass partitions were frosted to half-height and carried continuously onto the Hinged Framed Swing door which fits seamlessly into this glass partition system. They are offered in free swing and self-closing options.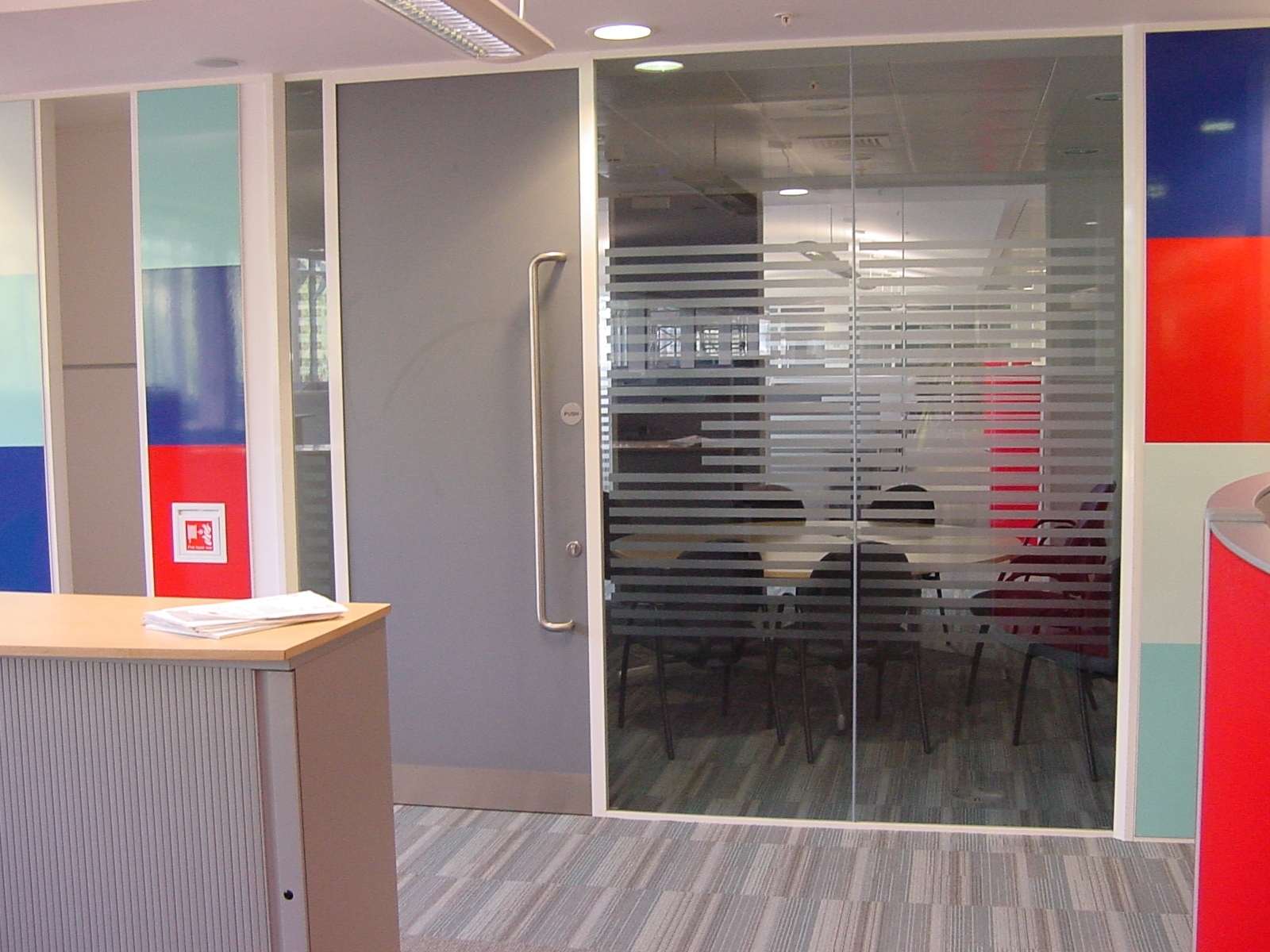 Design with Avanti
From concept to completion, we will be with you every step of the way. We meet you where you are, whether you need full-service design and engineering or general up-front consulting. With Avanti's line of glass partition systems, a variety of door options, customized frosting, and choice of glazing, you can maximize space and productivity to create a collaborative work environment that is rooted in sustainability and flexibility.
Contact us today for a custom quote on your project.