The conference room that Avanti created for Verizon was customized to their exact specifications. The available space created the opportunity for a truly unique room that provides privacy while still allowing added light to enter and brighten the room.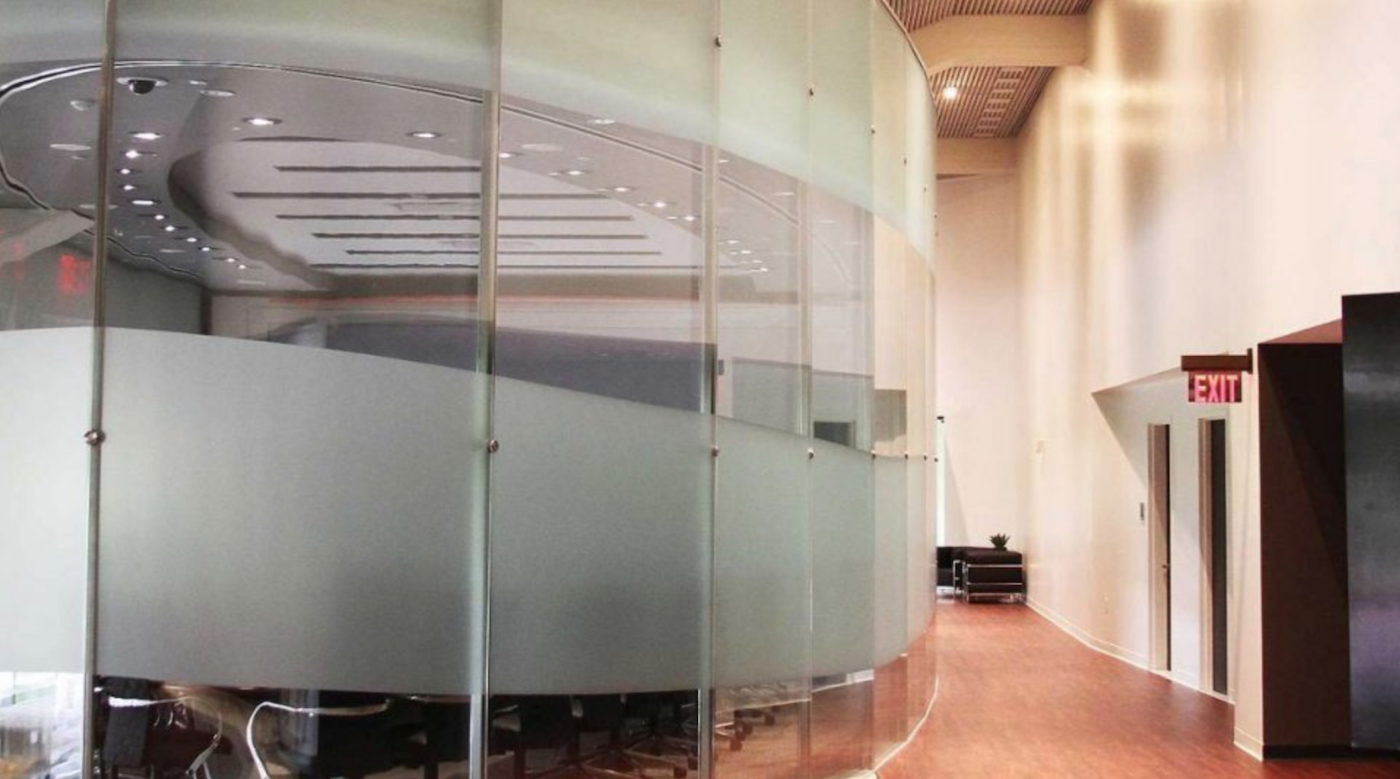 Partition System
To create the curved conference room walls for this large space, we used an Elevare™ High Wall Glass Partition System. The Elevare™ Mullion high wall glass partitions create a flexible and modular separation of the conference room that exudes a unique style.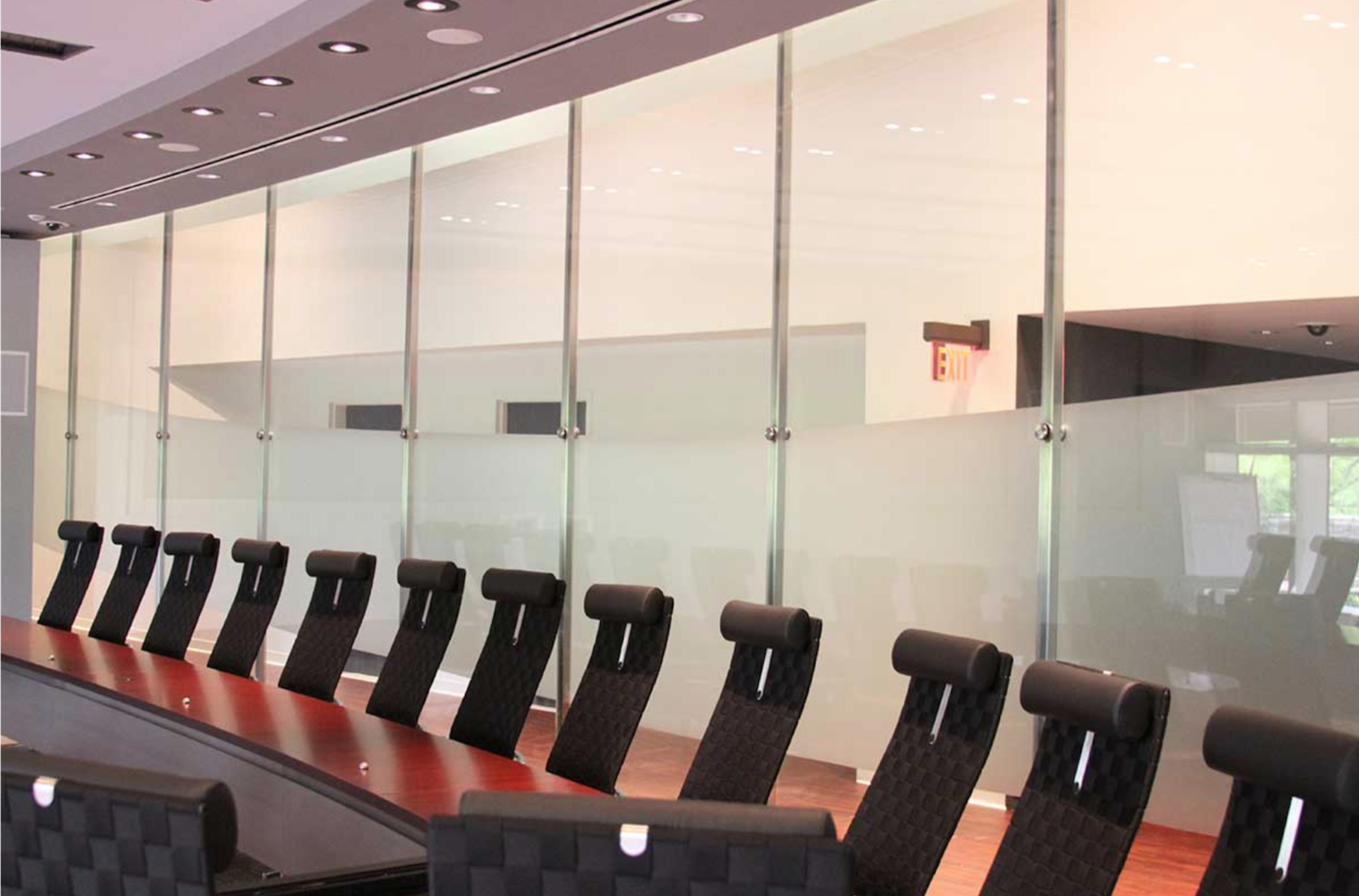 The design of the Elevare™ Mullion system allows for the panels to be moved, reconfigured, or relocated if necessary, as the connection elements can be moved without making holes in the main structure. This means that in the event that Verizon would need to adjust to the changing needs of their office, they wouldn't have to purchase an entirely new partition system. Reconfiguring their existing panels would allow them to adapt to future needs at no additional cost.
With a maximum panel height of 30', this glass partition system was able to accommodate the 15' multi-faceted curved configuration that fit the high ceilings in Verizon's office and provided complete sound privacy in the room. The customized frosting on the glass reaches high enough that those in the room will benefit from visual privacy while still reaping the benefits of the additional light that the clear upper glass allows in.
Doors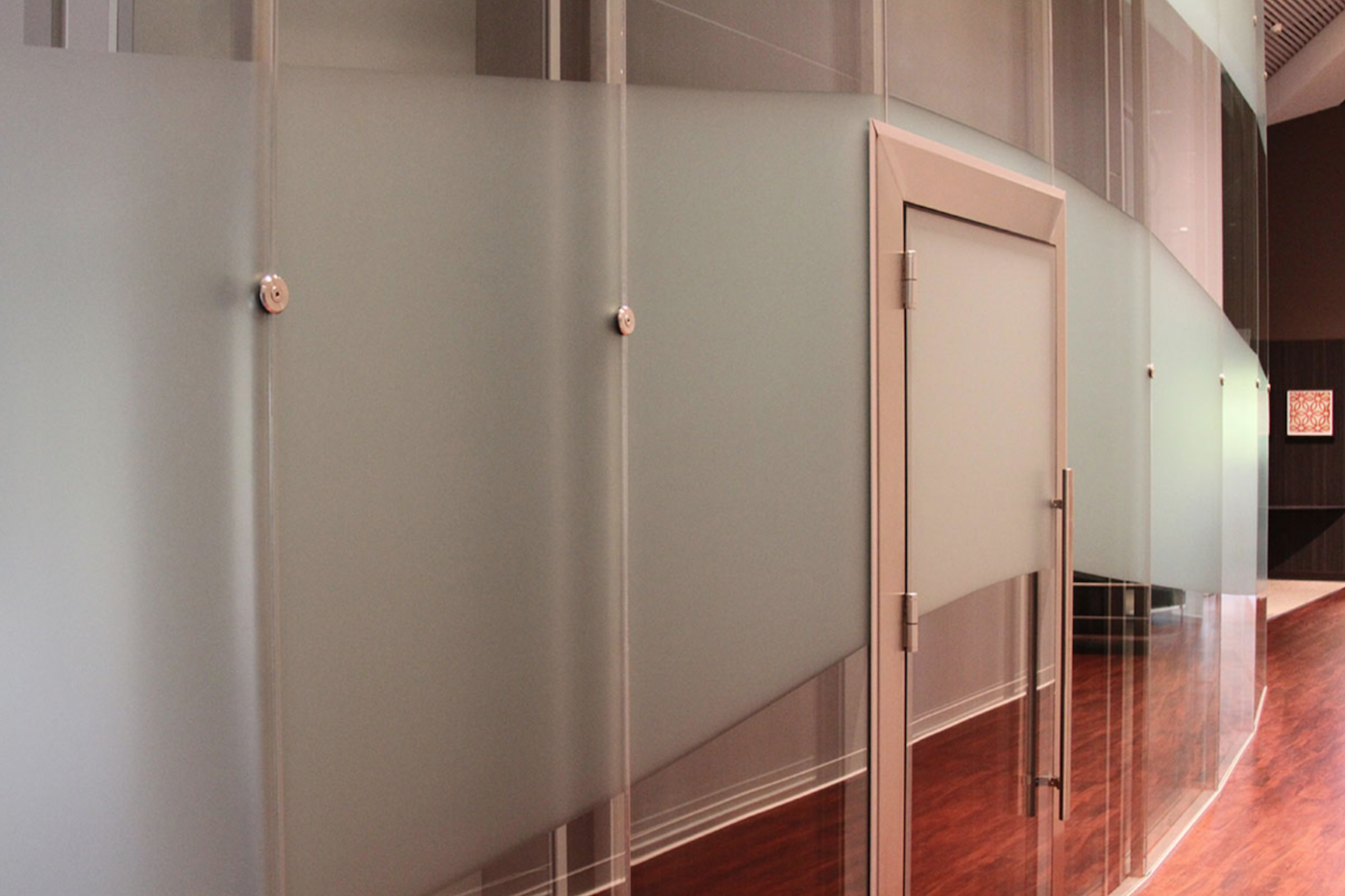 Integrated into the high wall curved glass partition system are the Acoustic Double Glazed Glass Swing Doors. These hinged doors fit seamlessly into the high wall partition system, creating superior sound resistance and style.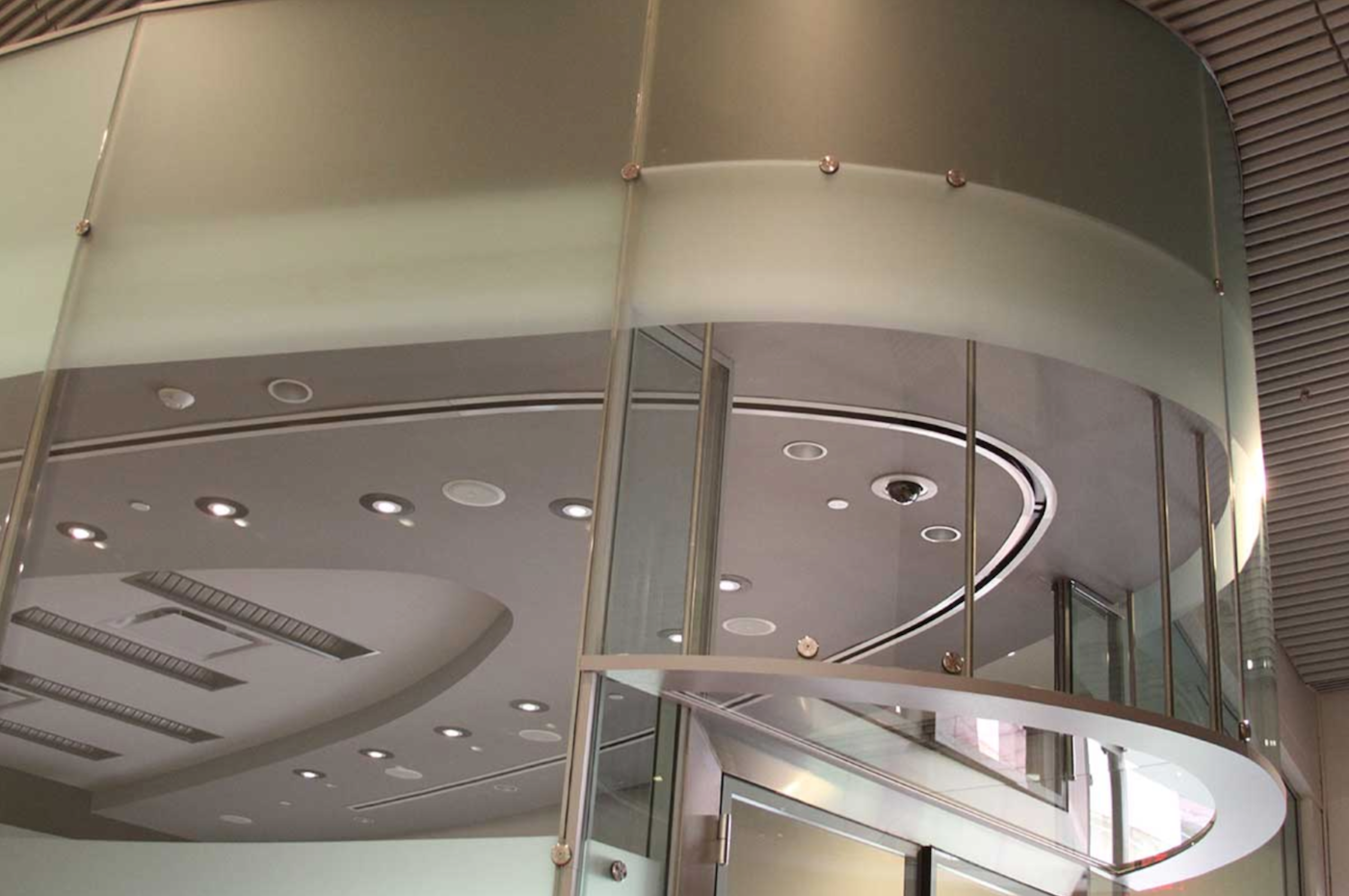 One end of the room utilizes a pair of doors to create a larger entryway while a single door installed in the side of the conference room partition system provides multiple points of entry. The doors can also be frosted, and the customized frosting on the glass is continuous around the entirety of the conference room, and provides  uninterrupted privacy and reduced distractions for those in the room.
Framework and Fittings
Each of the Acoustic Double Glazed Swing Doors is fitted with a 48" Ladder Pull door handle that allows for easy opening and closing. The aluminum framework was finished with the RAL 9006 Metallic Silver Powder Coating, while the door fittings and hardware have a brushed stainless steel finish.
All of these elements come together to create a modern conference room that is truly unique to Verizon and allows them to conduct meetings in a highly efficient space that is perfectly customized to their needs.