At Avanti Systems, we pride ourselves on customizing our glass partition systems to each client's specific needs. Our work at West Point Military Academy is no exception. When designing their conference room and waiting space along with small interconnected offices, a streamlined design that was as functional as the facility and school itself was of the utmost importance.
Elite™ Freestanding Glass Partition System
With its stainless steel components and toughened glass panels, the Elite™ Freestanding Glass Partition System stands independently of other structural support, creating the ultimate flexible configuration. Because head fixings are not required, only single point wall and floor fixings are necessary to install the glass partition panels.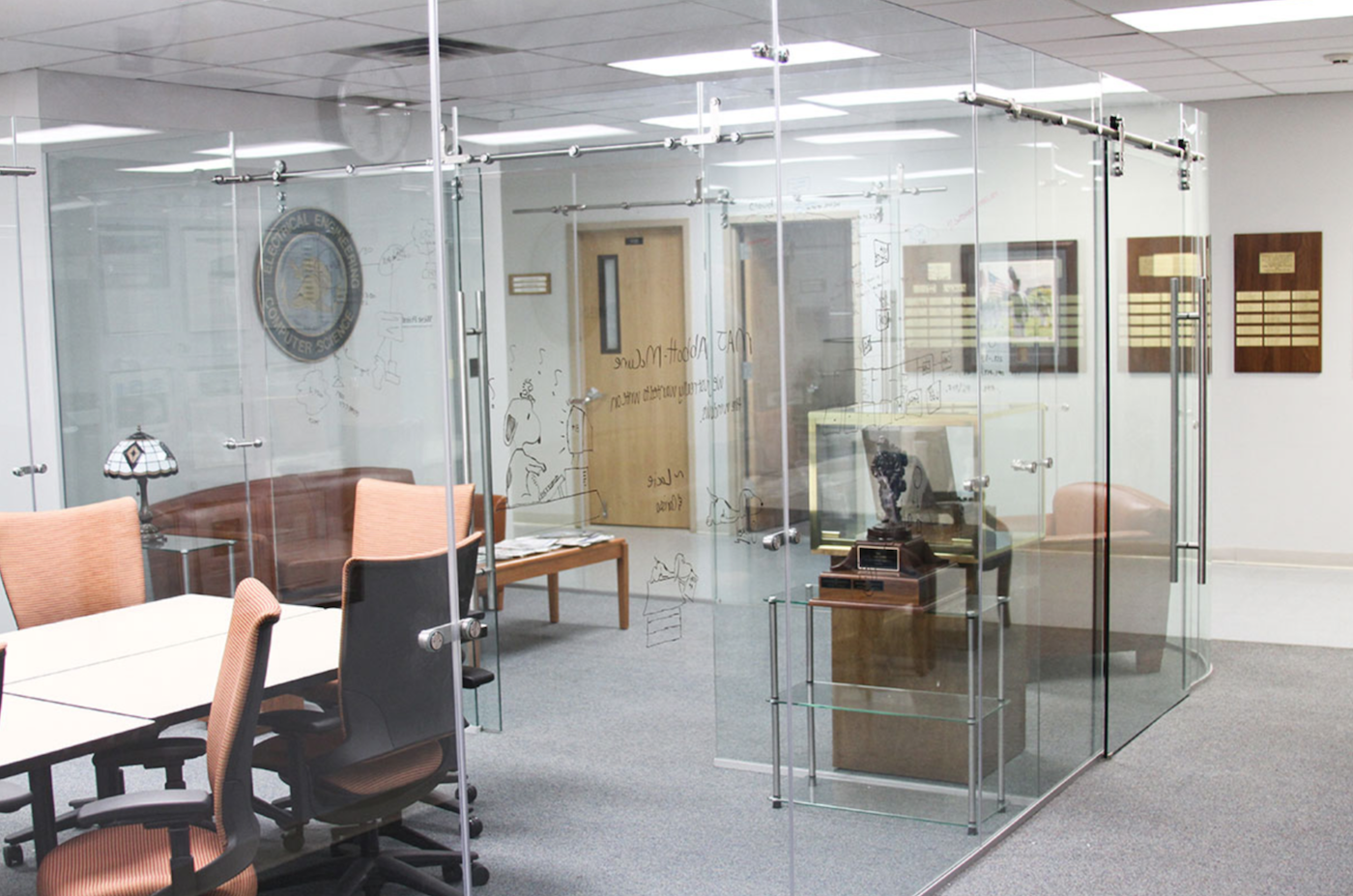 This glass partition system can be installed in a straight, angled, or curved configuration. At West Point, most of the freestanding panels are straight, but one of the exterior offices incorporates a curved configuration for added office space and an interesting design touch.
Customization options include frosting and graphics, but West Point chose to keep things simple with clear glass partitions throughout the office.
Eclipse™ Sliding Glass Barn Doors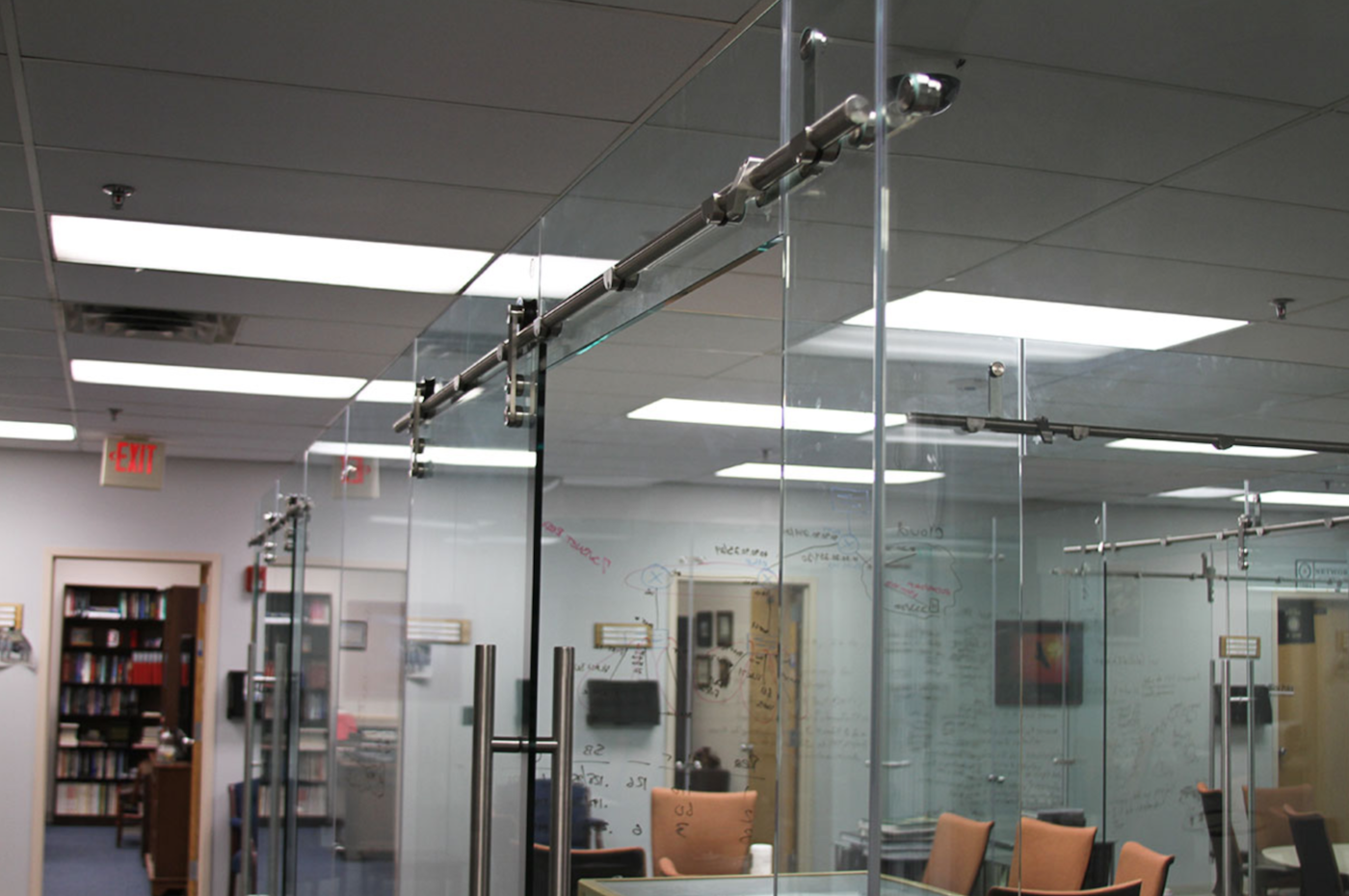 Avanti's standard interior manual sliding glass door adds a touch of modern style to the West Point office design. The doors are used to separate the interconnected offices and provide quiet entry and exit throughout the design. 
While this door system can be further customized with custom graphics, the West Point design chooses to keep things simple and straightforward with clear glass throughout the office. The only exception is a small West Point graphic on the office entrance door.
Framework and Fittings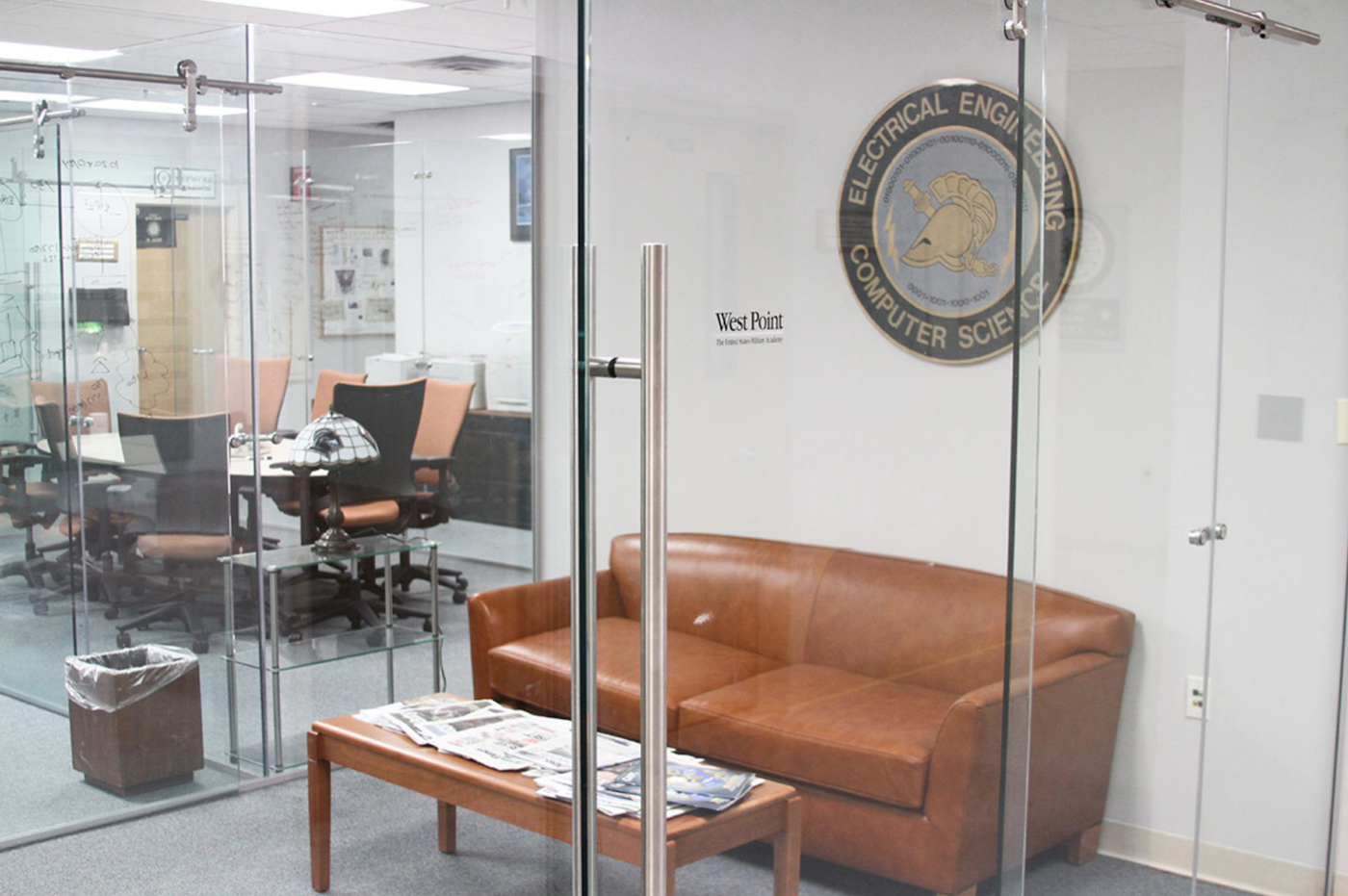 The aluminum framework was finished with the RAL 9006 Metallic Silver powder coating, creating a minimalist and modern look. The door fittings and hardware were completed with a brushed stainless steel finish.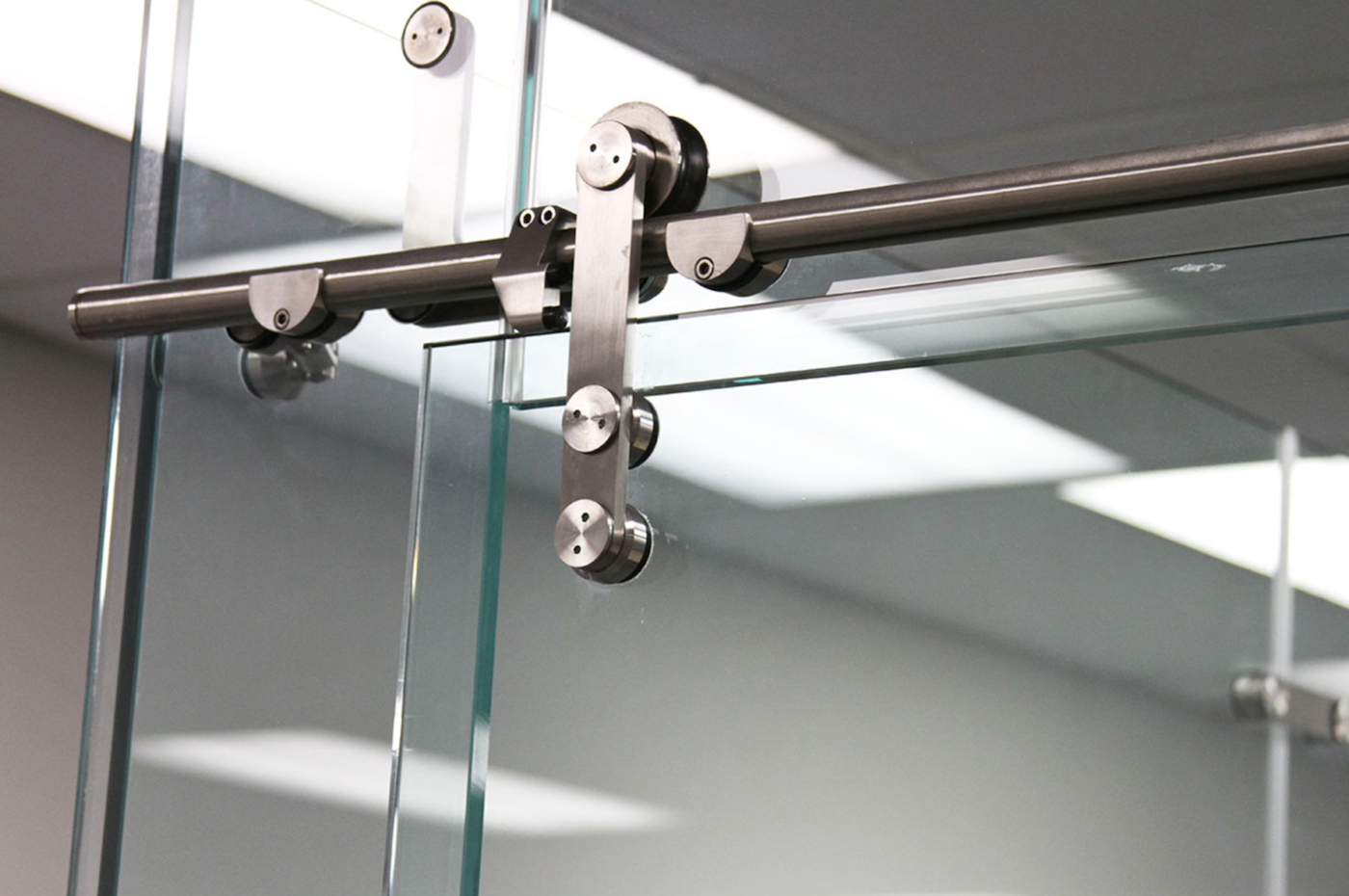 The sliding glass barn doors were outfitted with 48" ladder pull handles and the Solare single-glazed Standard track was installed at the base and jambs, allowing the doors to slide smoothly and quietly. The long pull handles make opening and closing the sliding barn doors incredibly easy.
The West Point Military Academy's choice of freestanding partitions created the ideal network of interconnected offices. The sliding glass barn doors means that they can work without the disruptions usually caused by traditional doors. Modern framework and fittings help to create a streamlined design that is as efficient at the Academy itself.