Today's schools are being intentionally designed to support and enhance student learning. This means that they are a far cry from the cinder block walls and desks aligned in rows that many of us remember. Along with the need for spaces that encourage learning and collaboration comes the need for unique building materials that create a sense of community and the desire to engage in the learning process while still allowing for separate spaces when necessary.
One way that this is being accomplished is by doing away with traditional drywall and cinder block walls that used to be a staple in school design. Instead, schools are taking advantage of modern options for school partitions.
An option that stands head and shoulders above the rest is the inclusion of glass partitions and walls throughout the school's design. From providing maximum acoustic performance to their superior aesthetics, glass is becoming the school partition of choice.
Open space = open minds
The open concept trend that has made its way into the commercial and residential design is also becoming a common theme in school design as well-but with some adjustments. In the 1960s and 70s, many school designs were completely open with few walls or partitions to separate the different spaces. The idea being that it would foster collaboration between teachers and students alike and allow space for flexibility and creativity. It didn't work. The classrooms were noisy and disorganized, and schools eventually returned to traditional classroom designs.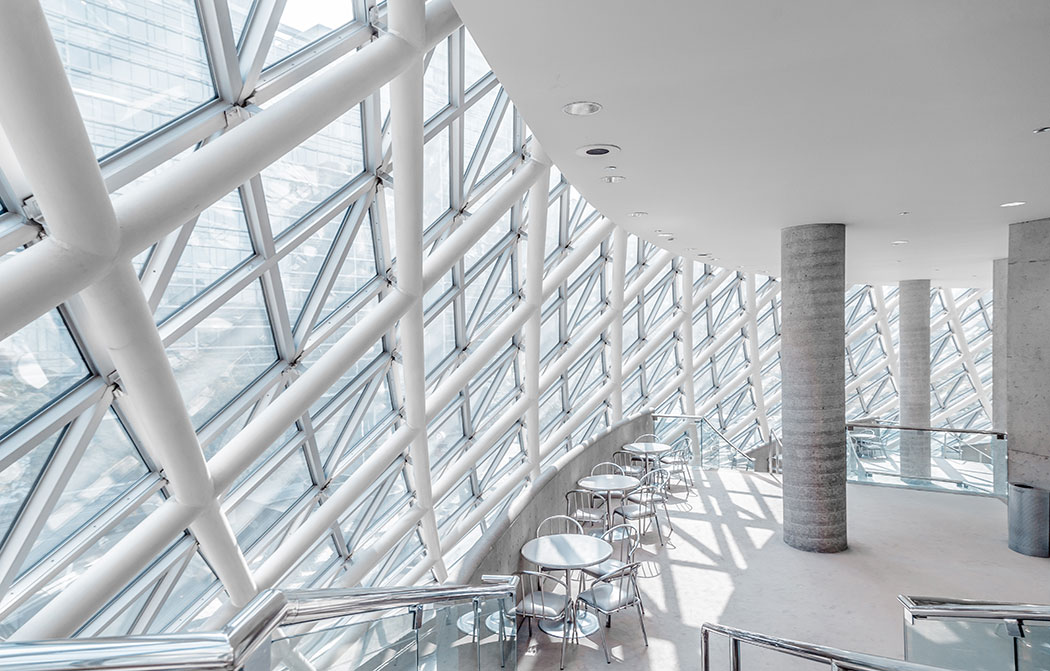 Current trends in school design call for a more balanced approach. Teachers know and accept that students learn differently, and they don't all respond to the same environment of desks in rows behind closed doors. But how can you strike a balance?
Glass school partitions are one way of maintaining an open feel, in which students don't feel boxed in. They encourage natural light which has untold benefits on our health and well-being. It's easy to see what's going on in different areas of the building which builds a connection throughout the school rather than a sense of isolation once the classroom doors are closed.
Maximum acoustic performance
Each day, students spill from their classrooms into the hallways of countless schools. Classrooms are filled with students that will engage in discussions and exploration. Teachers and professors will guide their students through lectures. In each of these scenarios, sound is dispersed throughout the area and reflected off of the walls and ceilings.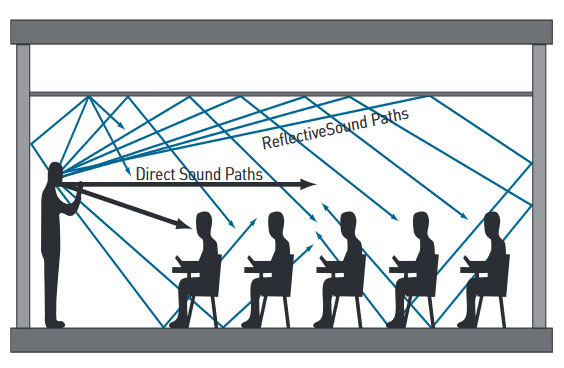 All of these instances create an incredible amount of noise that must be contained to small areas so that other classes aren't disturbed. One solution is the Avanti Systems double glazed glass partitions. These partitions feature two panes of glass separated by an air pocket that helps to minimize reflected sound. The transparency of the glass allows for an open feel, but with the acoustic rating of a solid wall, the noise levels are managed.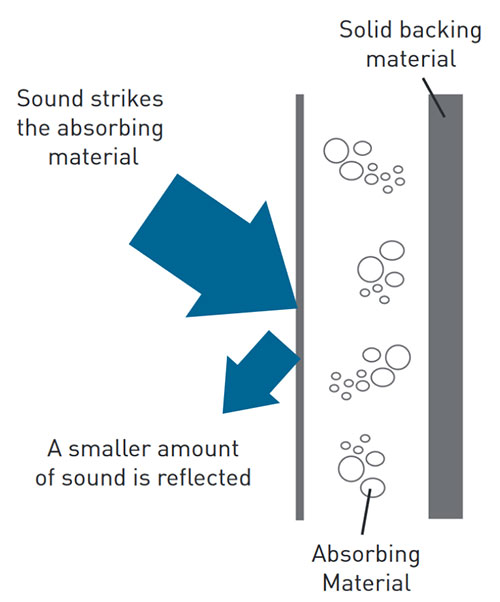 School Partitions With Superior Aesthetics
Over the years, school design has evolved. What used to be isolated rooms filled with students sitting in desks arranged in rows has become a place where independent learning and optimized spaces are championed.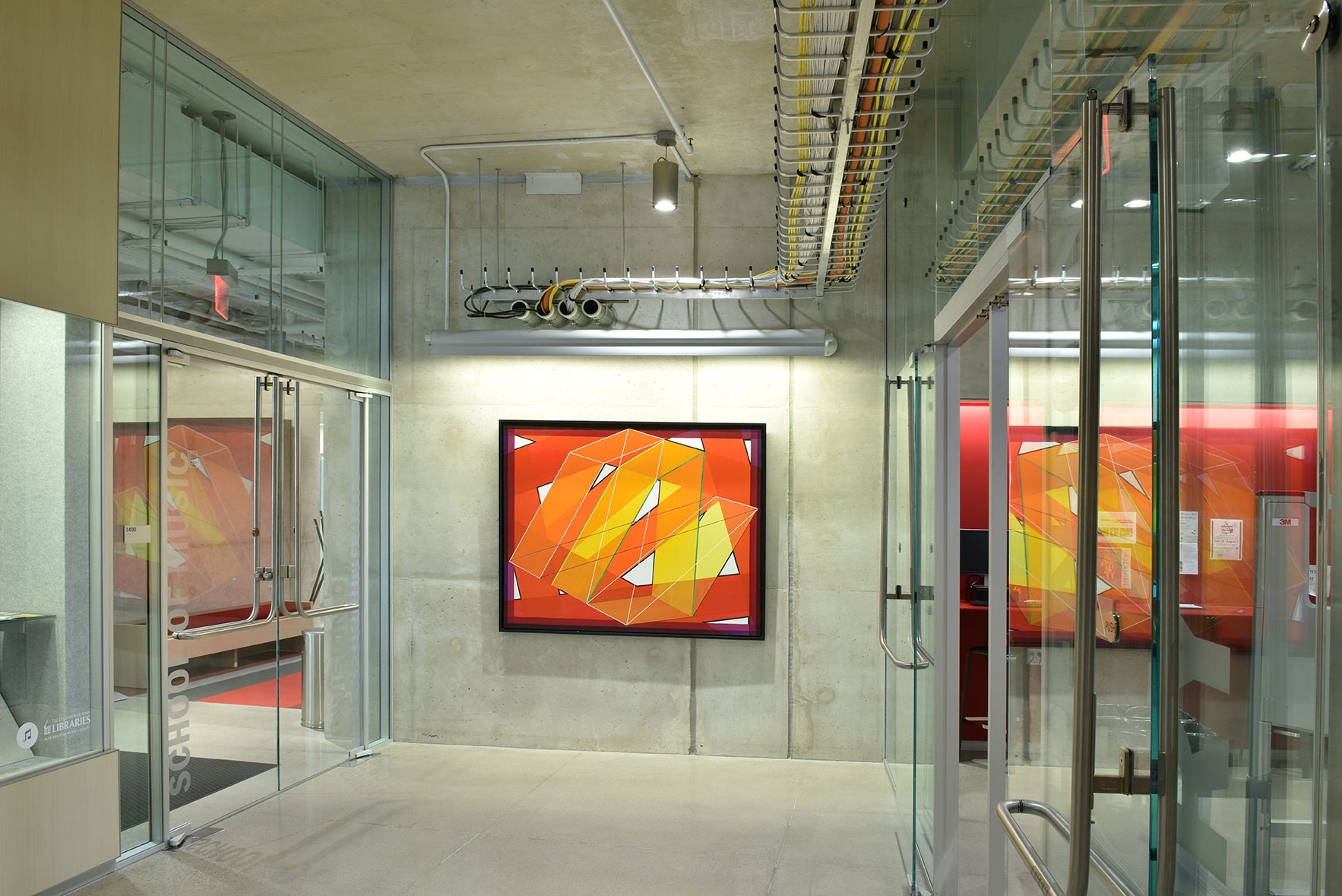 Inspiration and excitement about learning are becoming integrated into the design. The superior aesthetics of glass partitions create the opportunity to blend beauty with learning. Even in areas with little natural light, glass partitions create light flow throughout a space that would otherwise fall prey to darkness. The sleek design and minimal hardware won't distract from lessons or study time.
Variety of privacy options
Today's schools must meet a diverse range of needs. From open collaborative spaces to individual work areas and standard classrooms, schools need to strive to meet the needs of all of their students and teachers.
With this goal in mind, many schools are incorporating glass into their school partition systems. Glass partitions allow for a large amount of flexibility, with many systems being demountable and able to be easily reconfigured. Customized frosting on the glass allows for increased privacy while still inviting natural light into what could otherwise be a dark space.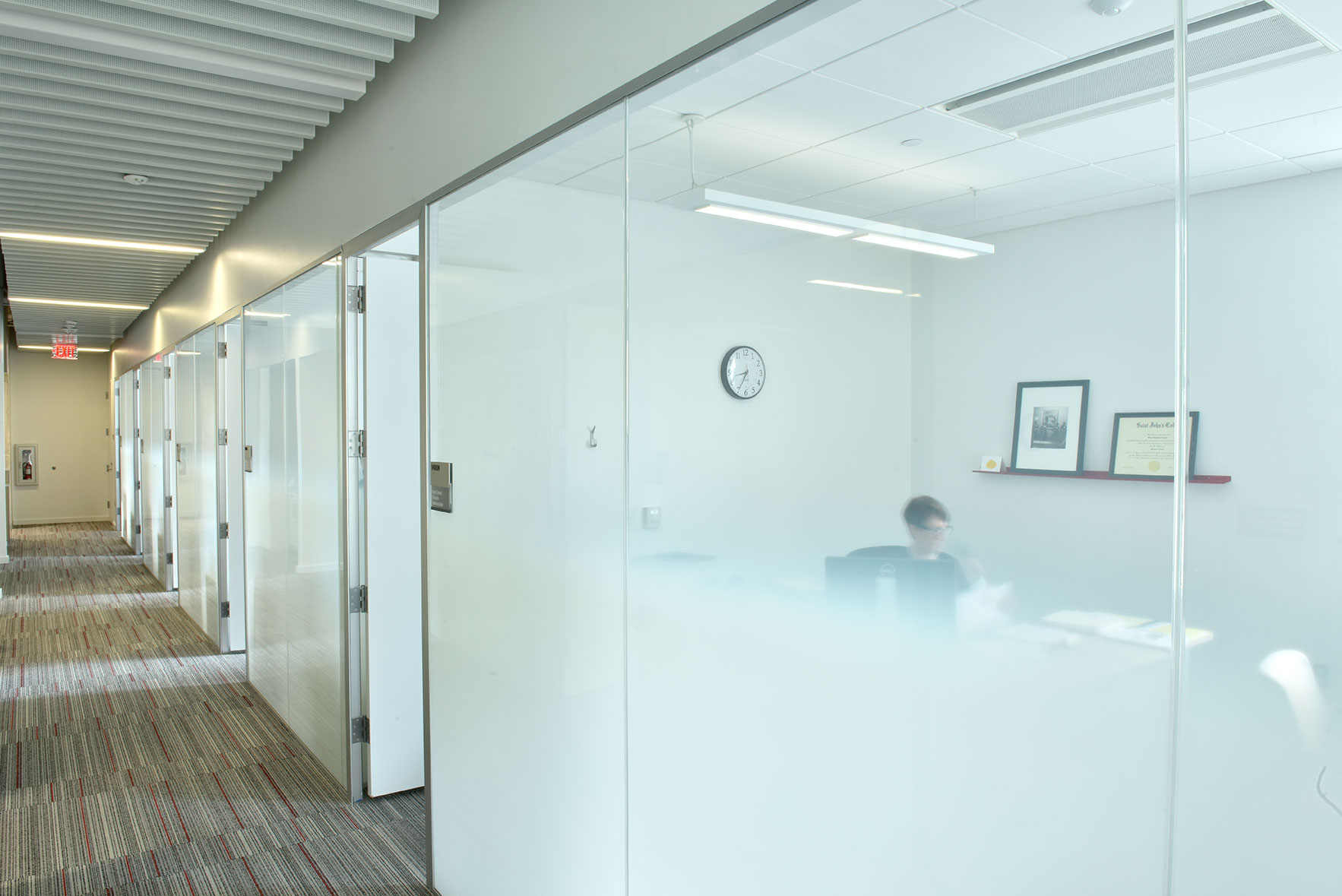 Glass school partition systems give students and faculty the ability to use classrooms and smaller meeting areas for discussions without feeling isolated. They feel like they're part of the larger school community even when the doors are closed.
Not just for classrooms
Glass school partitions can be used for classrooms and smaller meeting rooms, but they are also ideal for other areas as well. Libraries can utilize glass partition systems to increase the amount of natural light that enters the space, making reading easier and more enjoyable.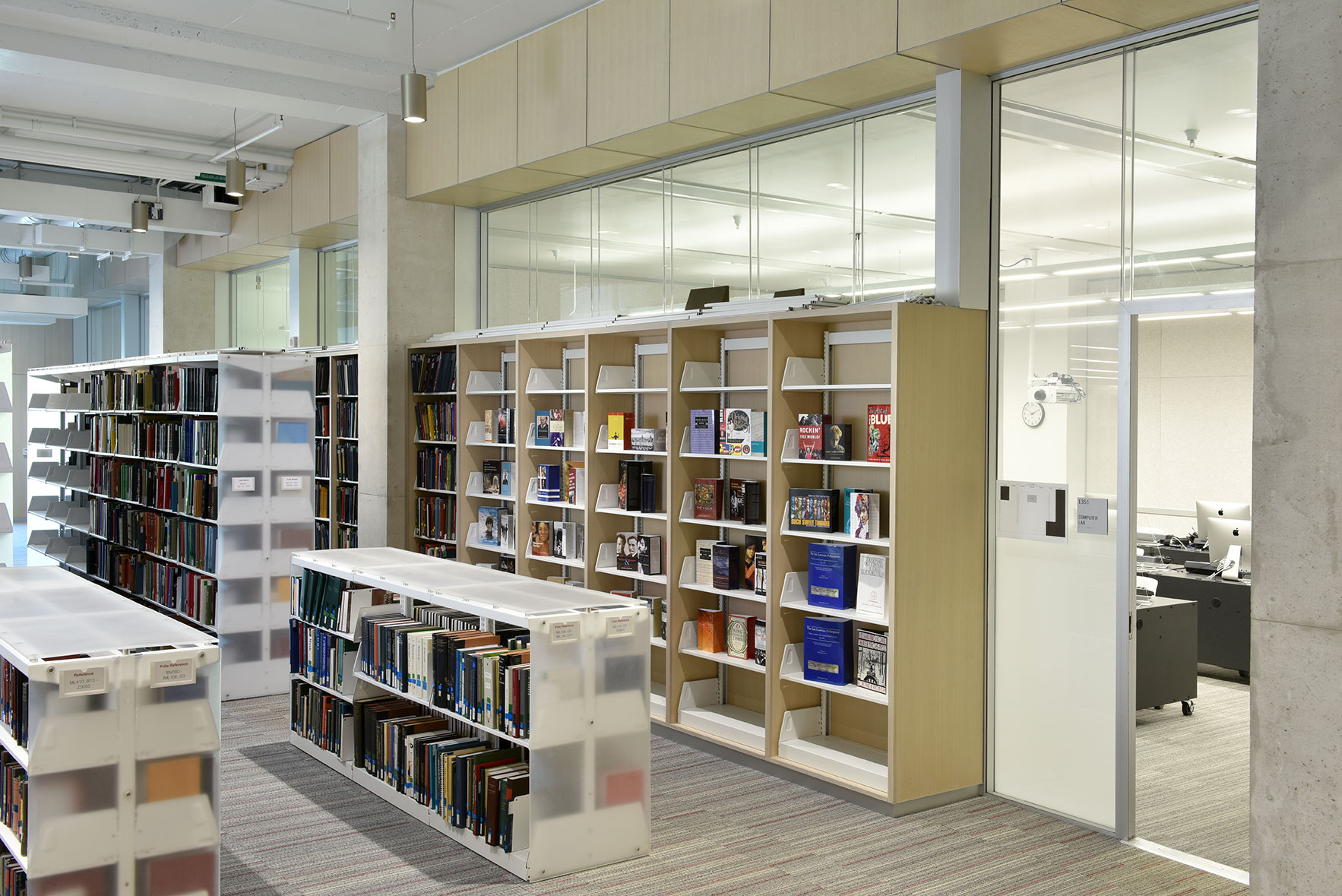 School offices can also take advantage of the benefits of glass school partitions, creating a welcoming space for staff and students. Since many offices are aligned in hallways, using glass wall partitions creates a bright and open feel in a space that would otherwise feel dark and uninviting.
A wide range of door options can also help to optimize the use of space. With choices that include sliding barn doors, assisted-close and automatic options, pocket doors, and pivot and hinged doors, the customization options go on and on.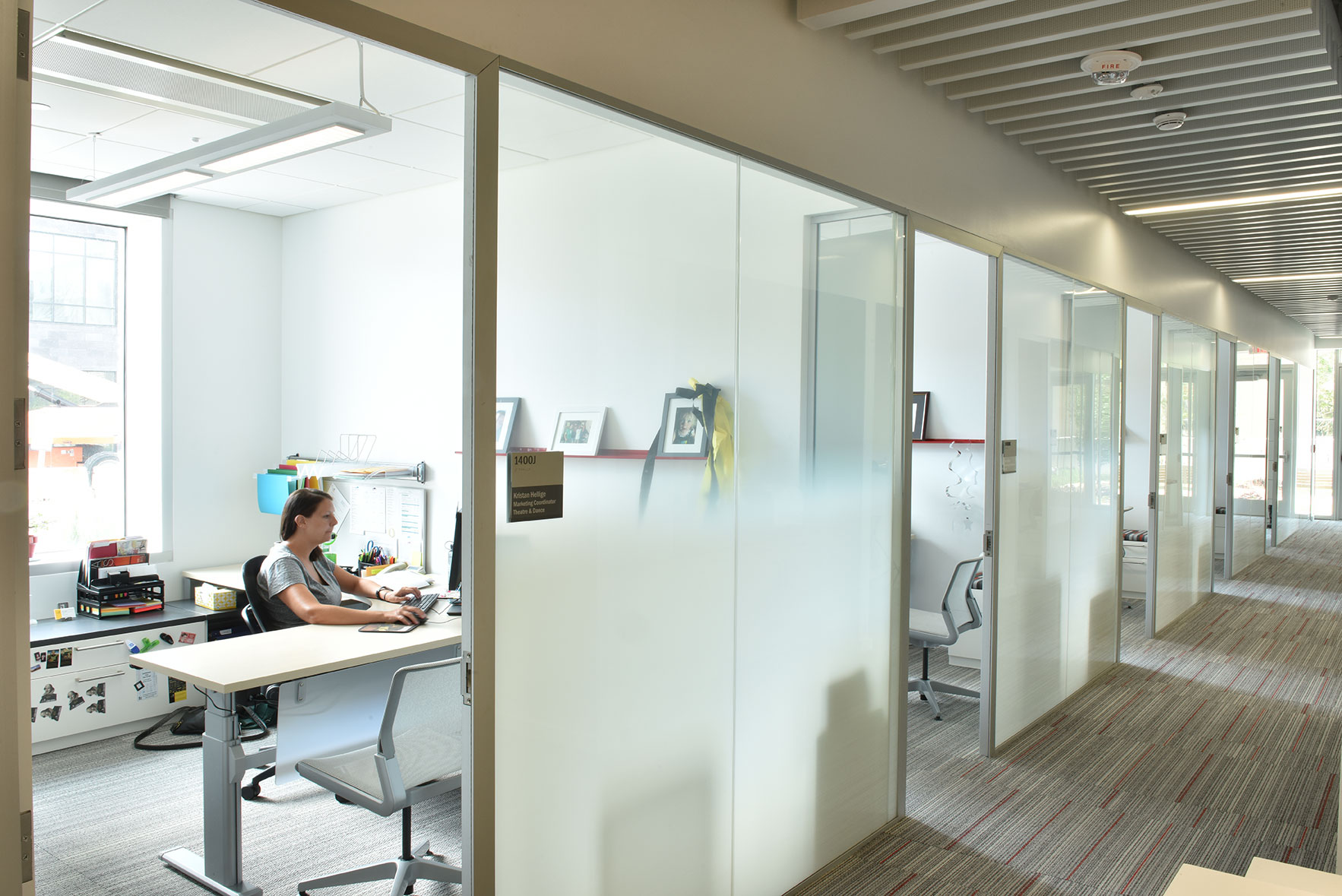 Design support
Avanti Systems offers technical and design advice and support throughout the process of creating a new space. They offer creative solutions to glazing challenges and work to ensure that your design ideas spring to life through their wide selection of products.
With top-notch functionality, beautiful aesthetics, and outstanding acoustics, glass school partitions will help you design a stunning layout that is functional and supports the learning process while creating an inspiring space.
Contact Avanti Systems to get in touch with someone who can help you begin the design process and walk with you through the entire project.
Other Partitions Resources