Coworking spaces have become popular with the rise of freelancing and remote work, and they fill a need for those who don't have a traditional office space in which to work. With over 1 million people predicted to be using coworking spaces by 2022, this type of space represents a growing need for many.
Coworking Space Design Ideas
Designing a coworking space can be a challenge and means taking a variety of needs and factors into account. The size of the space, the type of workers that will be using it, the overall design concept, and future flexibility all come to mind. The coworking space design layout will dictate many of the design elements, but incorporating flexible seating, the perfect color palette, and partitions to separate space where needed can help you make the most of a shared office experience.
1. Flexible Seating Areas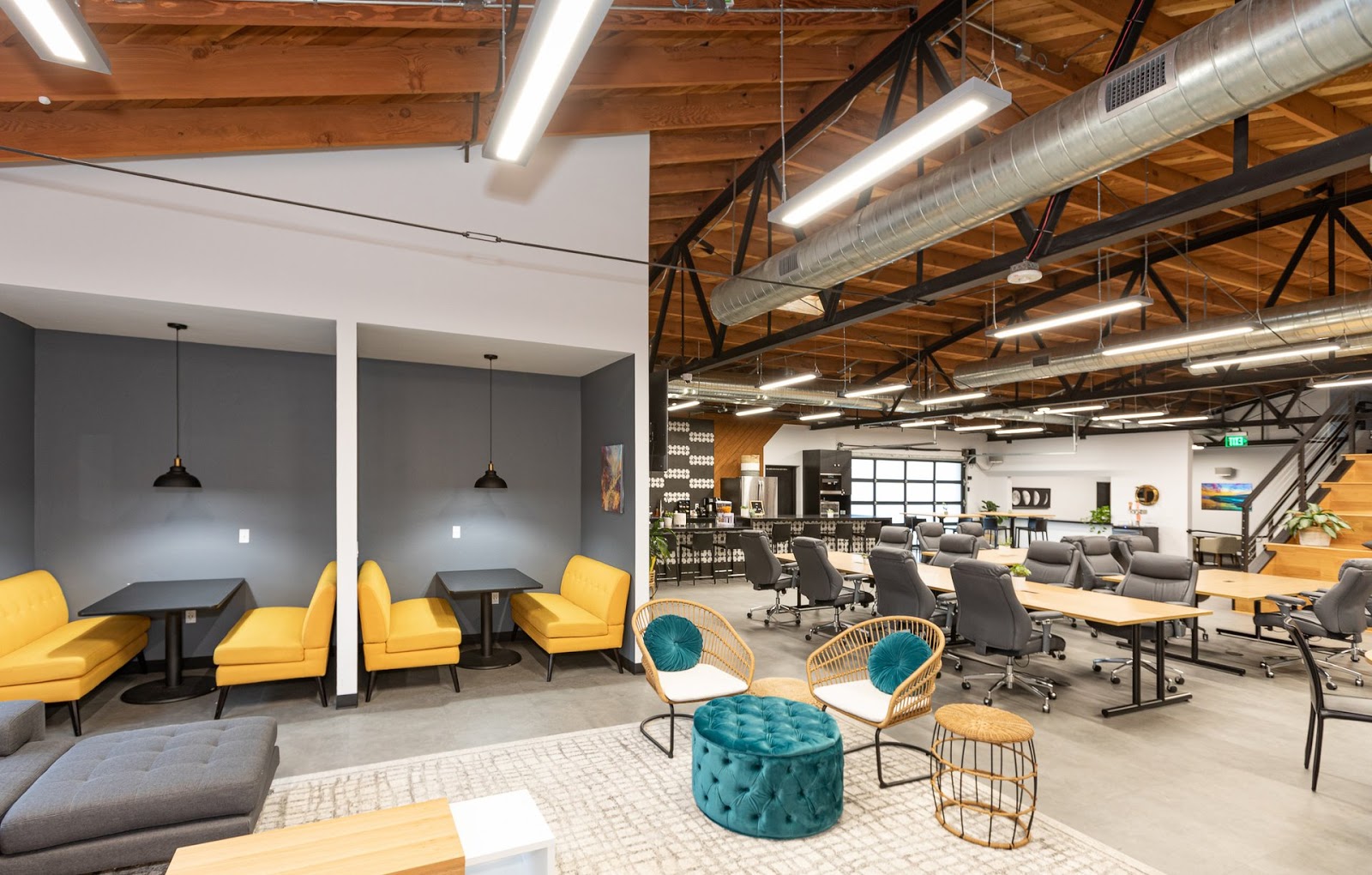 One of the best coworking space design ideas is to include flexible seating options. Not everyone works best at a desk or in an office chair. Sometimes people will work best in one place on one day and in another place the next. Offering a variety of flexible seating options in a coworking space design ensures that workers will have the perfect space for their needs, whether they're working individually or collaboratively.
2. Bright and Vibrant Colors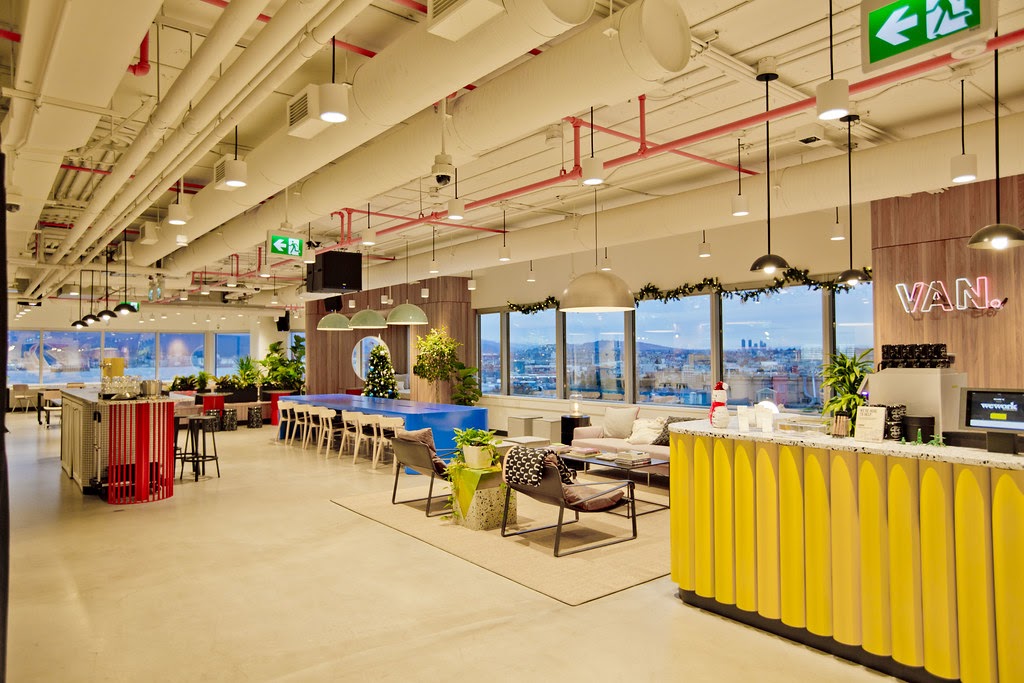 Neutrals are popular, but incorporating bright and vibrant colors when you're designing a coworking space can spark creativity and excitement. Colors have psychological and physiological effects on an office and the workers in it. For instance, blue inspires focus and communication. Red can generate excitement, and yellow elevates creativity and positivity.
3. Industrial Chic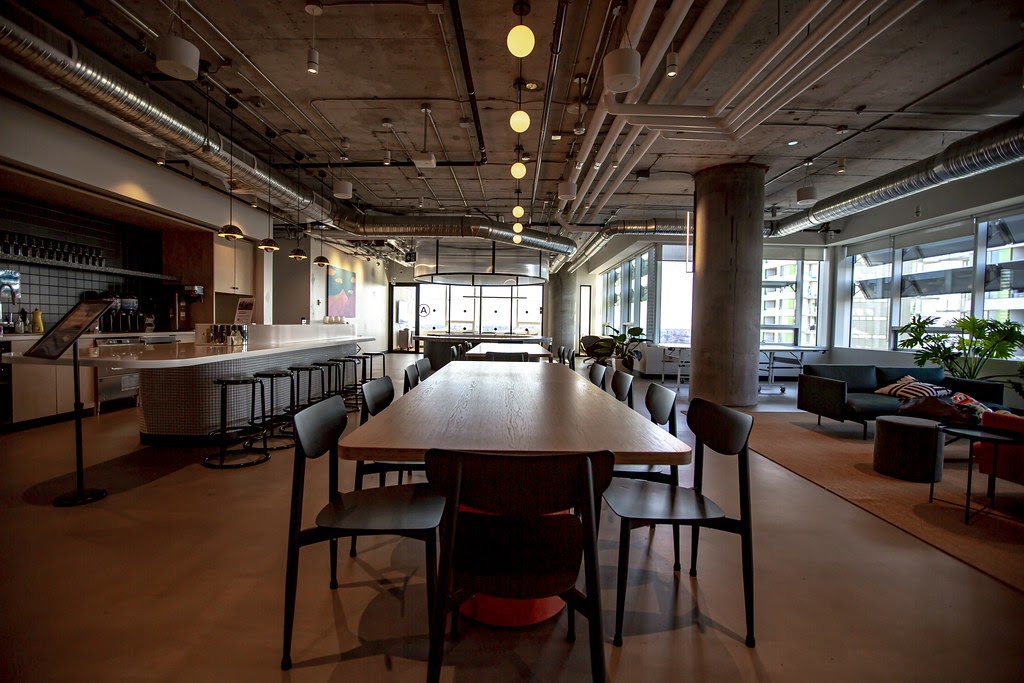 The darker, brooding colors used in this industrial coworking space design inspire contemplative thought and a desire to get to the serious work. Exposed pipes and ductwork in the ceiling along with the windows that surround the entire area give the coworking space design layout an open feel that encourages collaboration and an open exchange of ideas.
4. Create Mini Workspaces for Productivity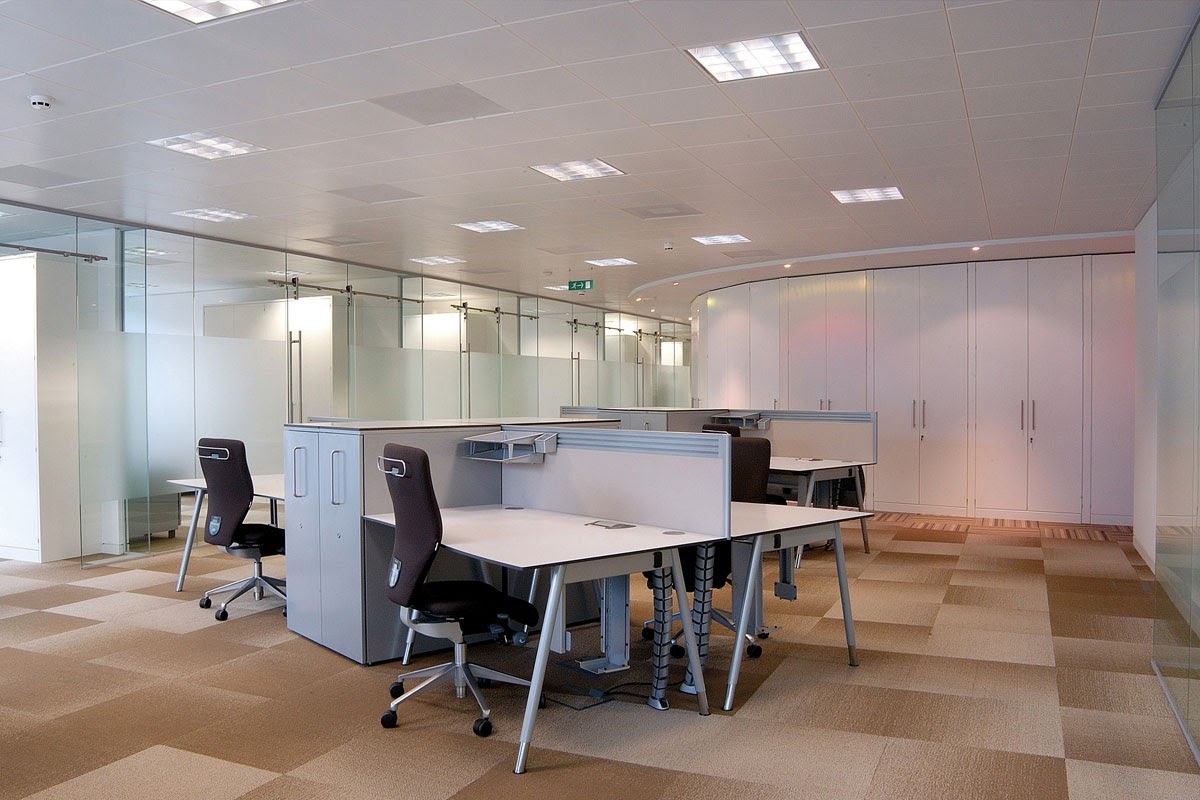 Mini workspaces and cubicles can be easily designed and installed using glass partition systems. In a coworking design concept that requires privacy, it is the ideal solution. In addition to the glass walls and partitions, you can add additional privacy with customized frosting and glass doors like the Eclipse™ Sliding Glass Barn Doors used in this coworking space design.
5. Design for Fun and Innovation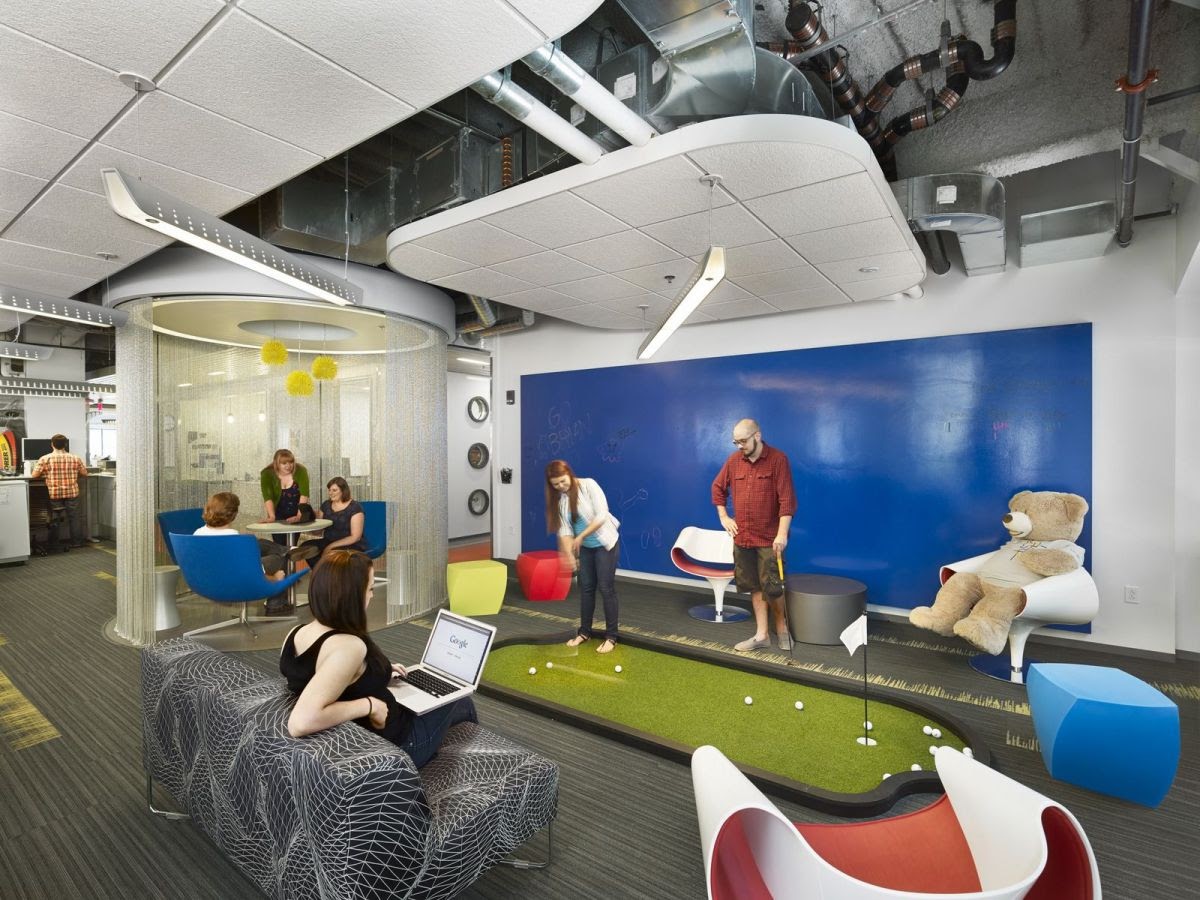 All work and no play doesn't inspire creativity, so add some elements of fun to your coworking design concept. The great thing about a coworking space design layout is that it can be a far cry from a conventional office design. A putting green with creative seating and a small circular Elite™  freestanding conference room inspires fun and creativity, sparking ideas and innovations.
6. Create a Multi-Functional Space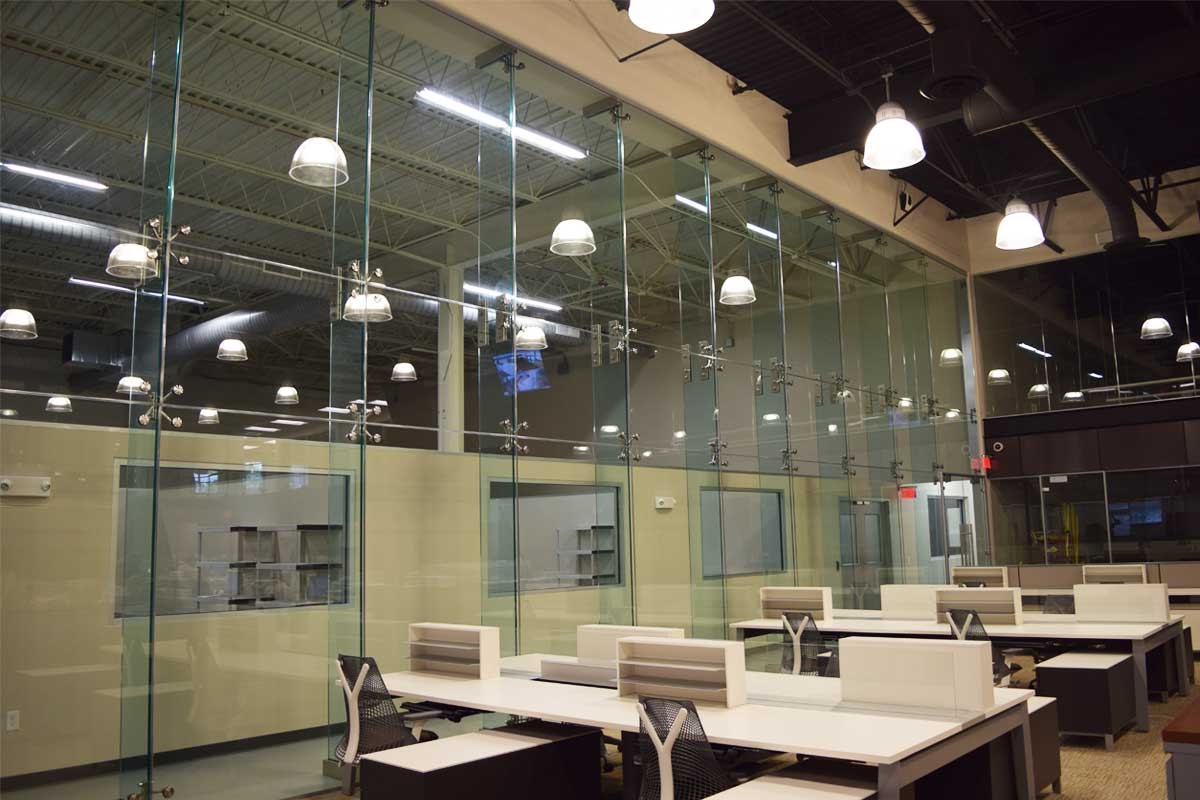 At first glance, this large space seems like it would be difficult to separate and use in a multi-functional way. Avanti's Elevare™ Point Support Single Glazed partition system beautifully demonstrates how a large space can be separated quickly, creating a multi-functional coworking office space design.
7. Use Modular Wall Systems for Versatility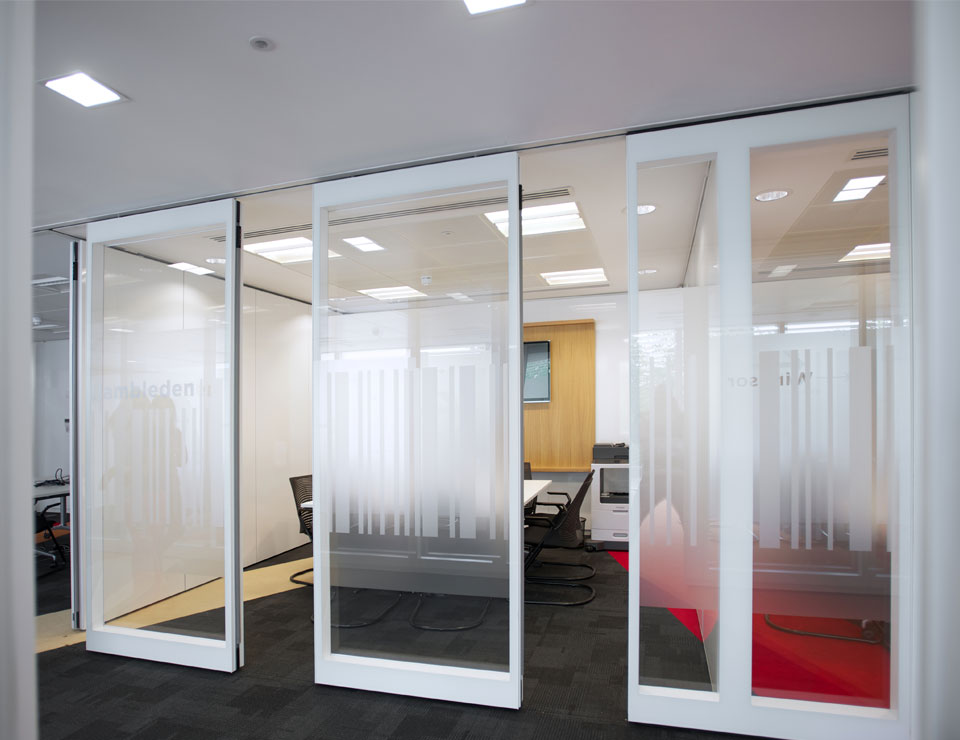 Modular wall systems, like the Transverso™ Monoblock Modular Partition System, are adaptable to changing circumstances and needs. They can be parked in various configurations out of sight, so they can transform a space from a private meeting room into a large area for bigger groups in seconds. This versatility is ideal for a coworking space design that must meet a variety of needs in a dynamic way.
8. Incorporate Plant Life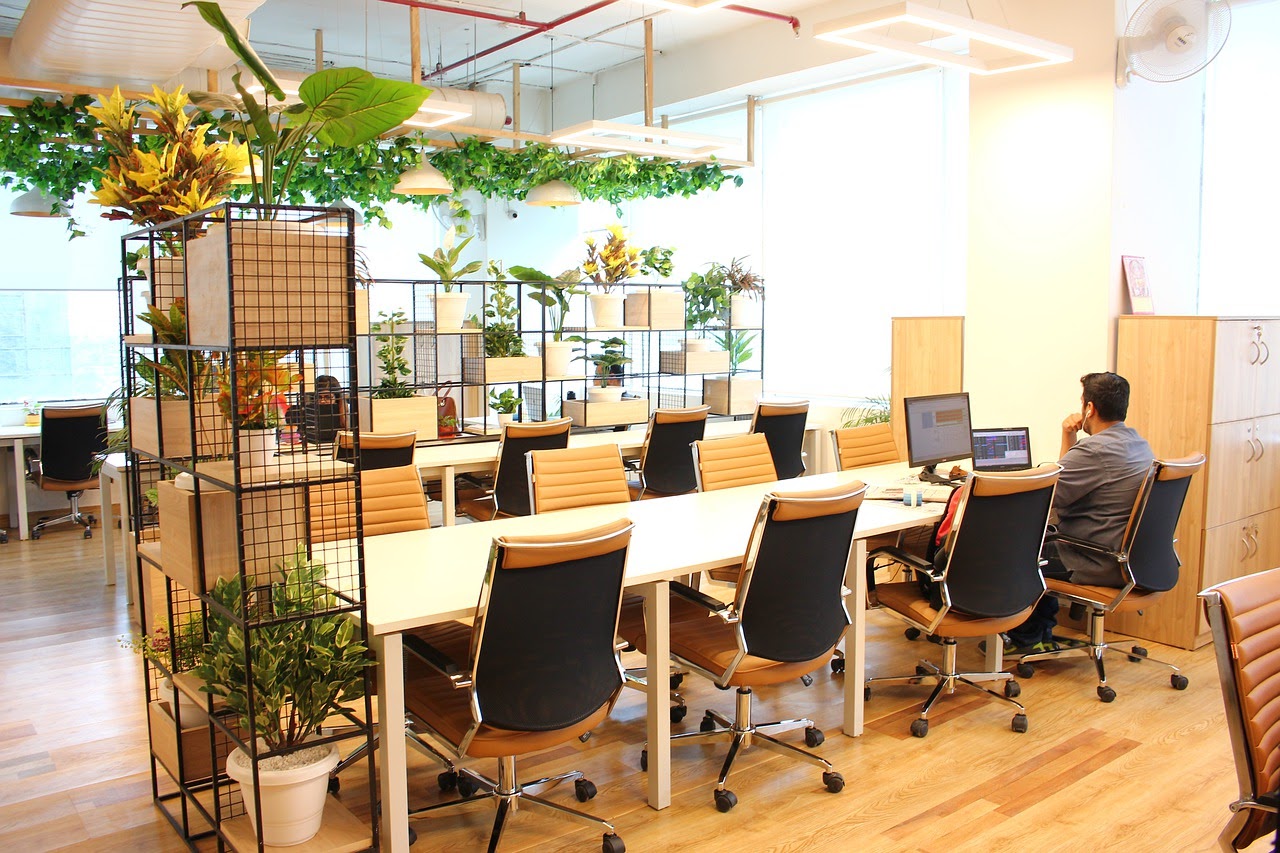 Plants not only clean the air, but they also add beauty and calm to a coworking office space design. They create a welcoming environment where creativity flows freely and inspiration comes naturally.
9. Install Electronic Switchable Glass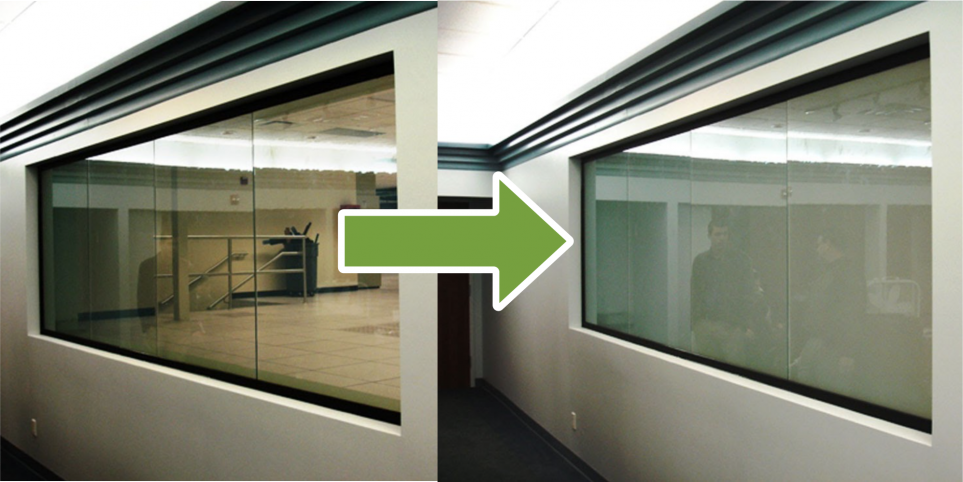 The more flexible you can make a coworking space, the better. Electronic  switchable privacy glass adds a unique element of flexibility that will set you apart from other coworking spaces. It switches from transparent to translucent in one millisecond, making the space private in an instant. When visual privacy isn't necessary, the glass provides a view into the larger coworking space, creating a connection and making it easy to see when the space is available.
10. Offer Incredible Views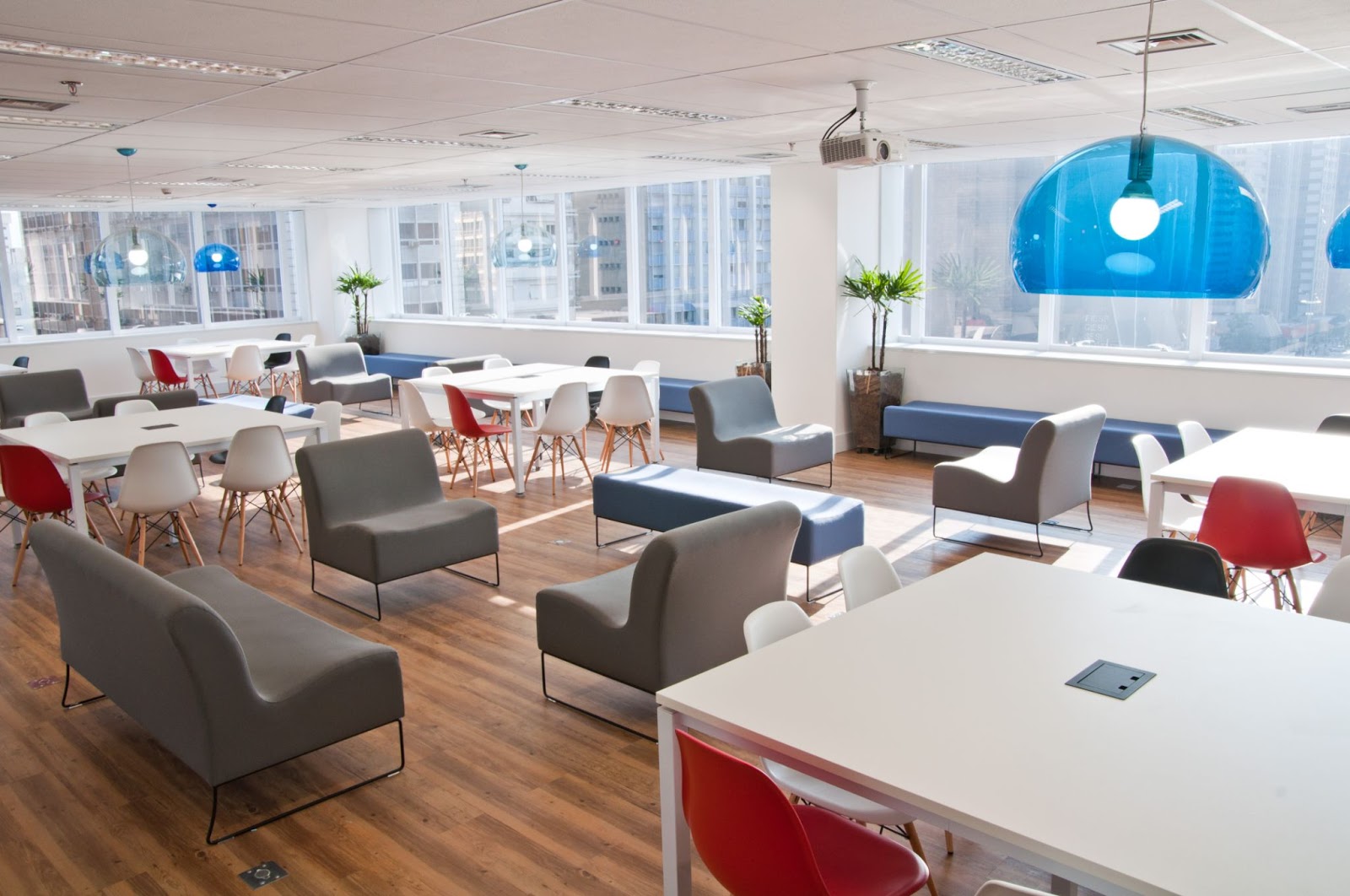 When you're deciding how to design a coworking space, factoring in windows and natural light will help orient the design in the most beneficial way. Flooding the room with natural light brightens the space and helps reduce expenses from lighting and heating costs.
11. Take It Outside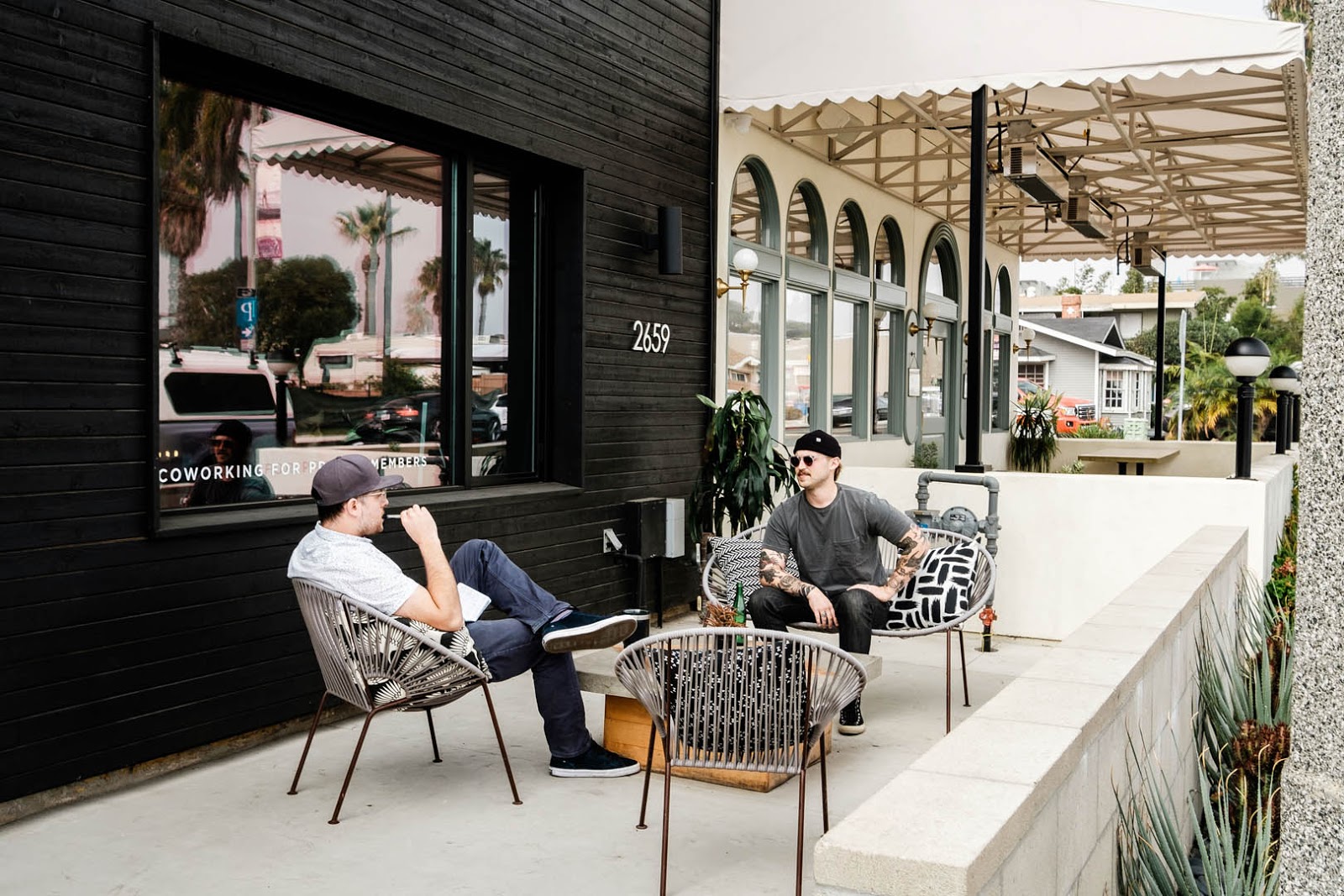 Whether workers want to work outside or simply step out for a coffee and a breath of fresh air, designing a coworking space with an outdoor area has numerous benefits. Getting outside helps increase creativity and productivity, enhances Vitamin D production, and can boost moods. When people are shopping around for a place to work, offering an outdoor space for them to utilize will give you an edge over the competition.
Let Avanti Improve your Shared Office Experience
When you're figuring out how to design a coworking space, the options can seem overwhelming. At Avanti, we'll work with you to narrow your design focus and choose the perfect product for your coworking space. Contact us today to take the next step toward a safer, sleeker, productive coworking space.