The typical point of entry into an interior environment tends to be simple, boring, and often mediocre. The primary purpose is to allow access, paying no attention to any crucial design attributes Avanti Eclipse sliding glass doors are a collection of quality Sliding Glass Door Systems that provide a contemporary solution to applying design and seamless flexibility.
Integrated Sliding Glass System
The Eclipse Sliding Glass Door incorporates a series of functional components, creating a unique system that fuses stainless steel hardware and single pane glass. This creates a simple sliding system that may be integrated with corresponding glass wall systems such as Elite or Solare Single Glazed. We also now carry the Eclipse Plus Sliding Glass Doors that functions with our Double Glazed Wall Systems. Eclipse utilizes a series of module and glass panel mounted stainless steel hardware components.
The Eclipse Sliding Glass Door system can be fixed on glass partitions and even solid walls. This provides a high degree of flexibility, creating practical solutions which satisfy specific requirements. This system provides a unique "floating" look, as the rollers glide on a track. Each Eclipse Sliding Glass Door System comes standard with a 4 Foot Stainless Steel Handle and includes other locking and pull options.
Single Elevation – Integrated with Solare Single Glazed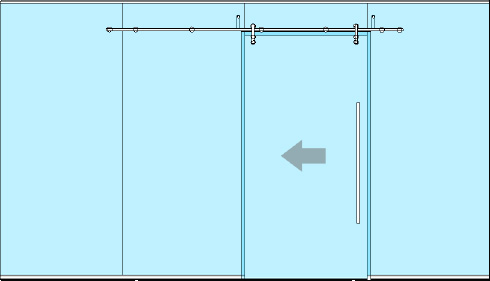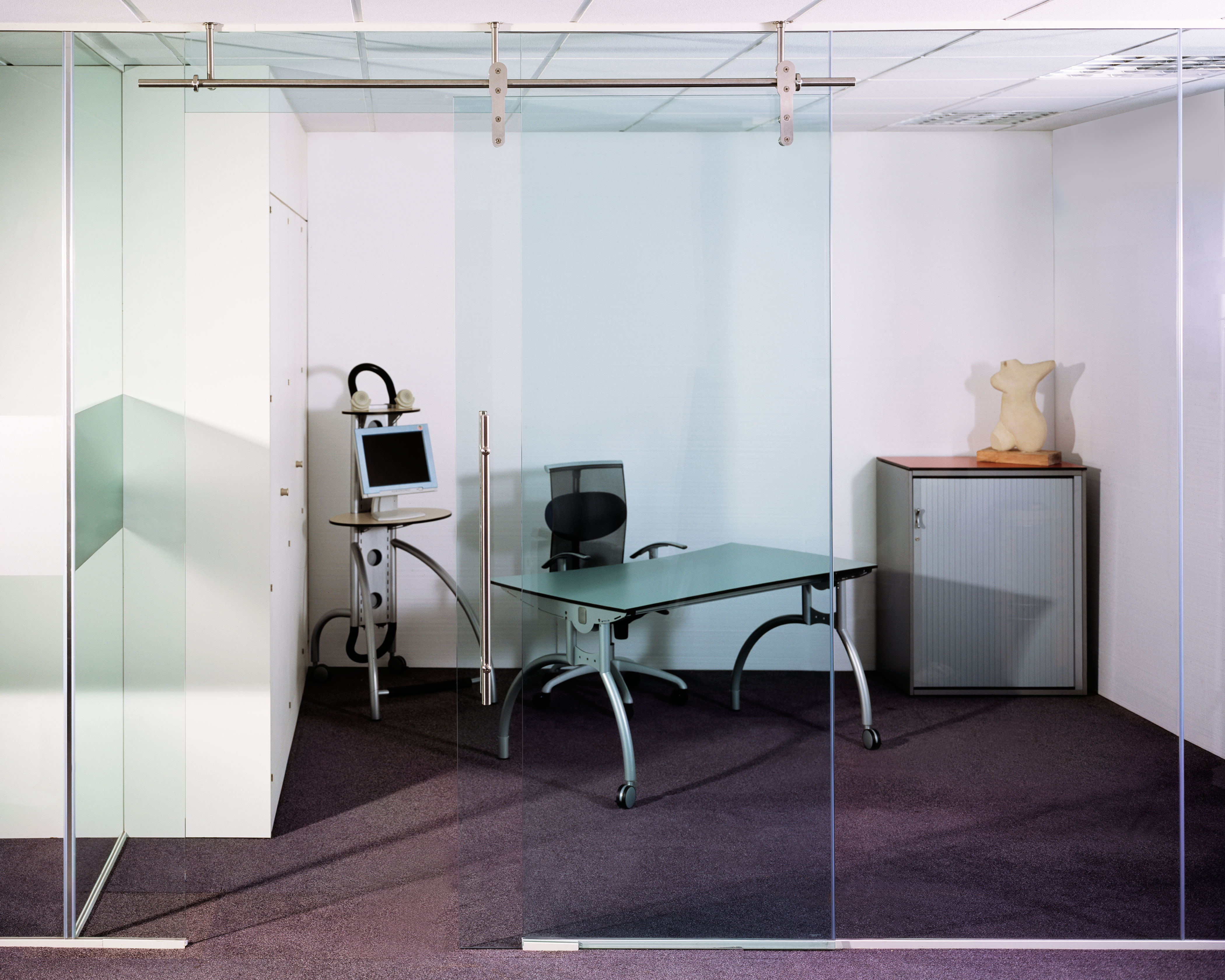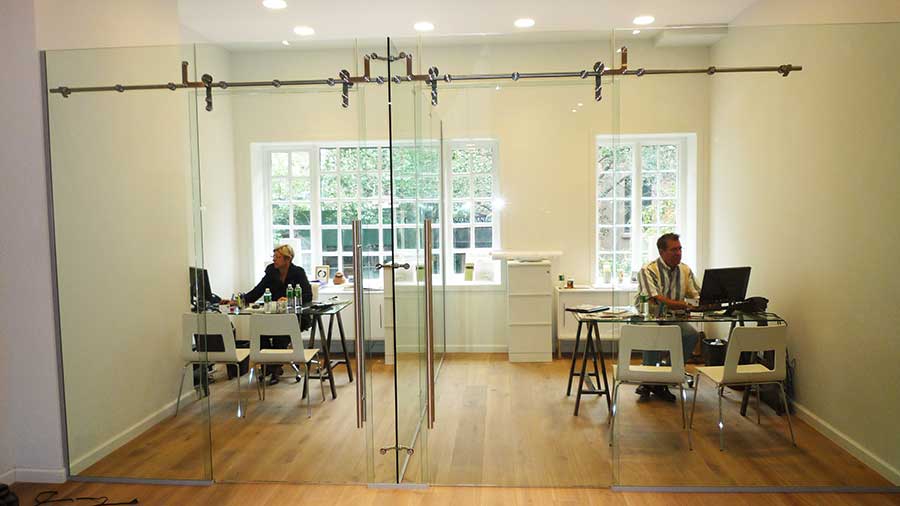 View Product
Pair Elevation (Barn Doors) – Integrated with Solare Single Glazed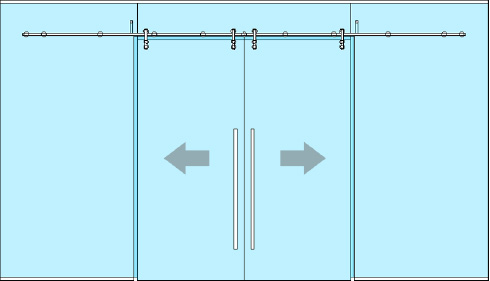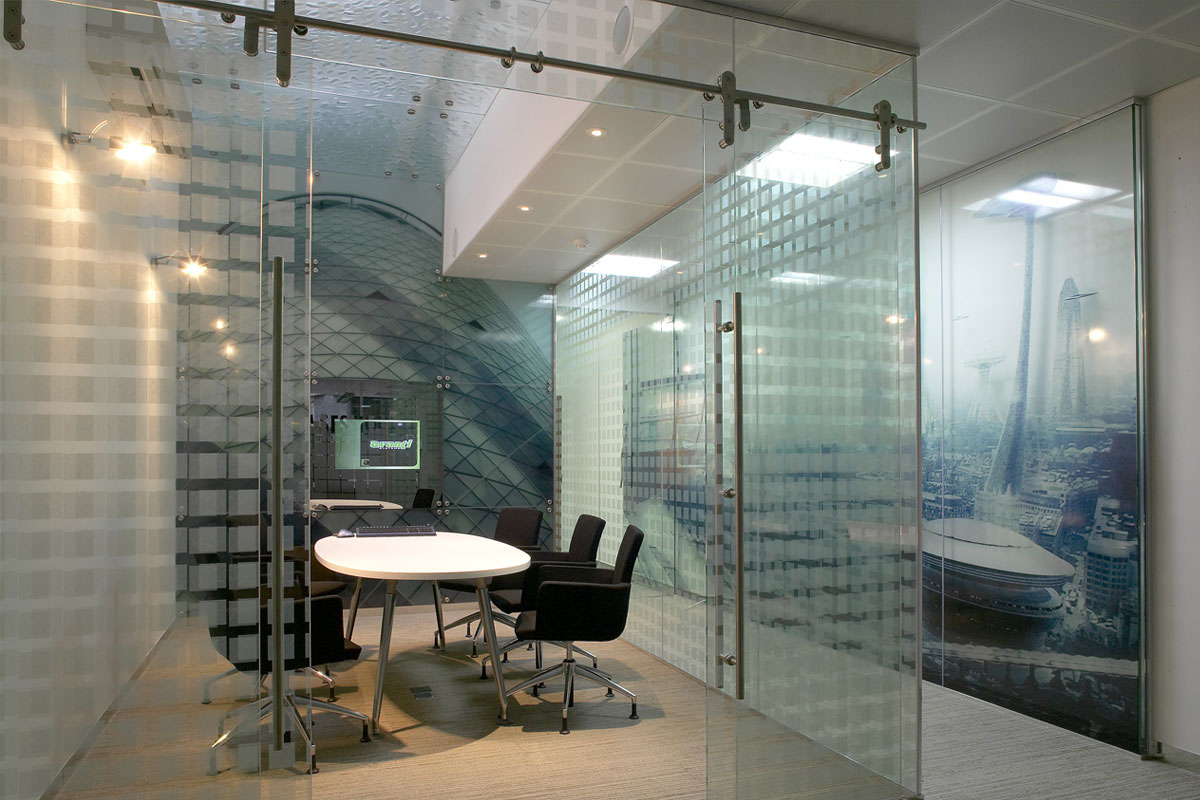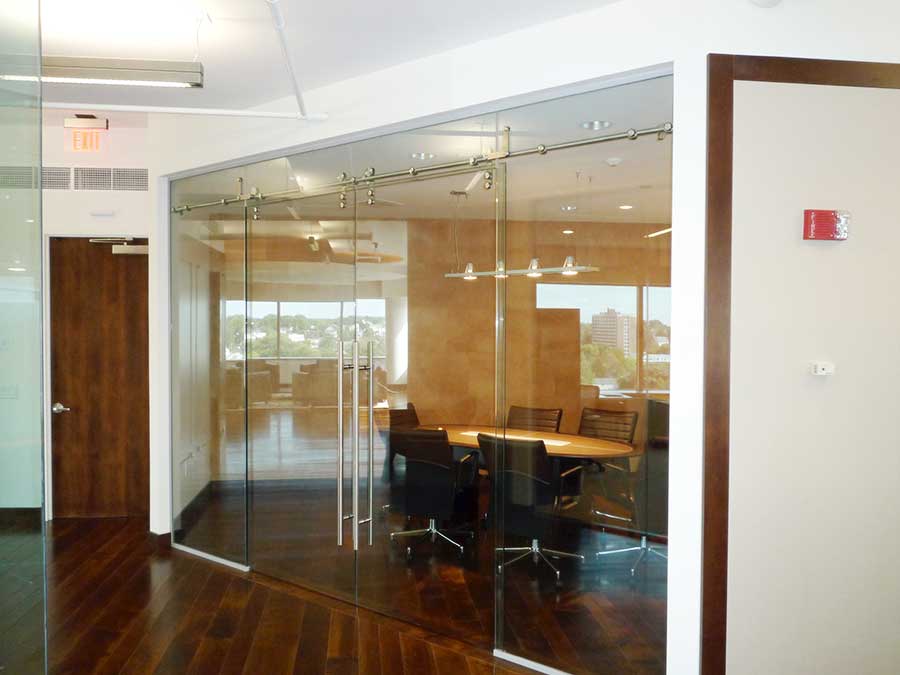 View Product
Assisted Close Glass Systems
Glide the Eclipse Sliding Glass Door System to the closed position and you will see a halo right before your eyes. This halo consists of a 1 1/2'' overlap at the top, left, and right of the system. The Eclipse Sliding Glass Door is a gateway to a translucent space, and is also a gateway to promoting a sustainable environment. Eclipse is compliant with LEED sections including recycled content, daylight and views, acoustic performance, and regional material.