The age of water cooler gossip and gathering in office break rooms to discuss weekend plans is effectively over for the time being. The COVID-19 pandemic has altered the way that offices operate, the impact of which will be felt for the foreseeable future. As a result, small office building floor plans are evolving and adapting to new dynamics and needs.
Zoom, Google Meet, and other platforms have expanded the ability to meet from anywhere and increased the number of people working remotely. Large offices that once had employees coming to work every day have adjusted to a new reality.
As a result, some companies have made the shift to smaller office spaces to account for the fact that their full workforce is no longer present and accounted for on a daily basis. A smaller office makes cleaning easier and more efficient as well, and reduces overhead costs, especially for a building that isn't being used as it was previously.
To adjust to new spaces, small office building design plans are using flexible materials that create an open feel, while allowing people to remain separate yet still connected.
Separate Space with Freestanding Office Partitions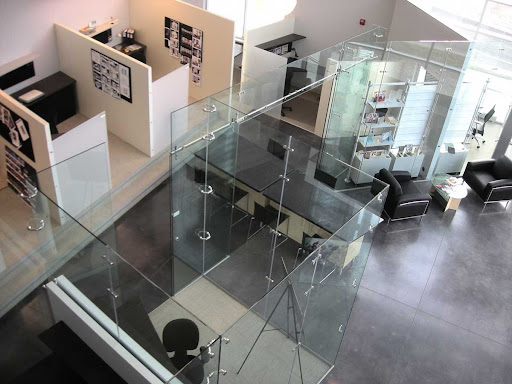 In an open concept office, a full remodel to erect walls and individual offices isn't always feasible. Our  EliteTM Freestanding Glass Partition System gives you the option to create stand alone office space, and the glass partition panels allow you to keep spaces separate while maintaining an open feel. Small office building plans benefit from this addition since the partitions are demountable and can be reconfigured if necessary.
Create Small Workspaces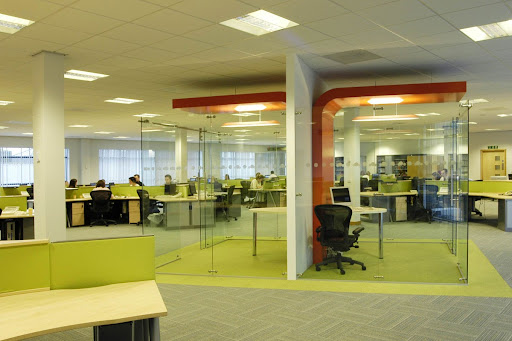 In small offices, space is at a premium, and it's not always practical to create large conference rooms or lots of individual offices. Creating a few dedicated collaboration areas with freestanding partitions can designate areas where people can come together or serve a multi-functional purpose and act as a place where employees can work in private.
Add a Sense of Sophistication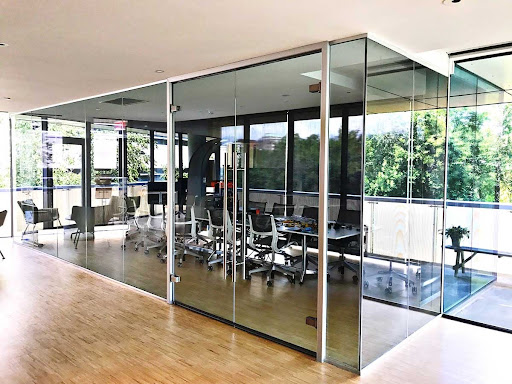 Large companies with big budgets are often on the cutting edge of office design, but a small space can be just as sophisticated and functional. Modern materials, like glass, and natural elements, like wood floors, natural light, and views of plants and sky,, can add a sense of sophistication to a small office.
Utilize High Ceilings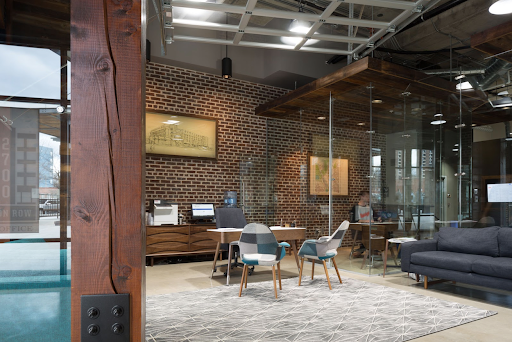 When small office building plans and designs incorporate high ceilings, they can make a small office seem larger and open the space up to more design ideas. Freestanding partitions don't need to be attached to the ceiling, so they are ideal for use in a high ceiling space to create small, separate workstations.
Divide Existing Space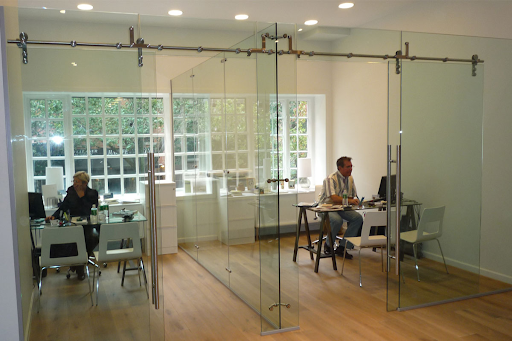 A large space in a small office design can be divided to create multiple workspaces. Sliding barn doors save space and glide quietly on a track to minimize disruptions that are common in small spaces. Adding doors to separate offices also enhances sound privacy, while glass allows the space to feel open.  EclipseTM Sliding Glass Barn Doors add a touch of modern style and are compatible with a straight or curved configuration.
Integrate Pocket Doors to Save Space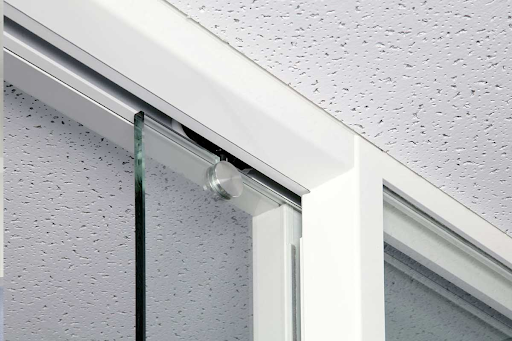 EclipseTM Sliding Glass Pocket Doors save space by sliding smoothly into the SolareTM Double Glazed Frameless Partition System or a solid traditional wall. Rather than swinging outward like a hinged or pivot door, it is tucked out of sight to create space for furniture and decor, as well as creating more space for people in the office.
Create Flexible Spaces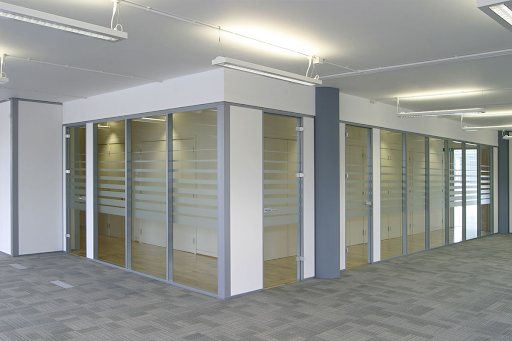 A small office building floor plan paired with ever-changing COVID restrictions and protocols means that the office environment needs to be flexible in order to keep up. The TransversoTM Modular Partition System offers pre-assembled units that can be installed quickly and efficiently. This saves on the need for expensive renovation and reduces office disruptions. This system is fully demountable and infinitely recyclable, so when the needs of the office change, so can the space.
Adapt Instantly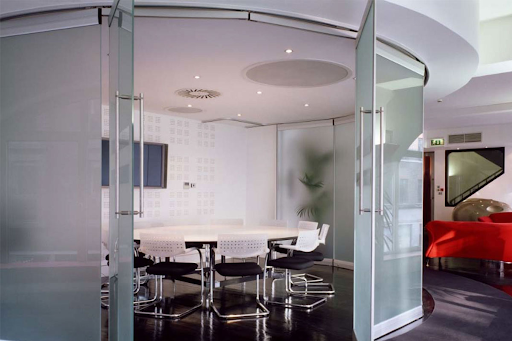 For the ultimate flexible space, the MovareTM Movable Single Glazed partition system allows you to create pleasing temporary interior office space by opening or enclosing an area at will. Whether you're opening up a small area to make room for a large gathering or creating a conference room for an important meeting, this system makes the most of small commercial office building plans. For more increased acoustic performance, a double glazed system is also an option.
Make the Most of Small Office Building Plans with Avanti
Avanti Systems has a wide range of products that are ideal for a small office floor plan. With flexible partition systems, you can meet the changing needs of the office environment and create a safe space for employees and clients alike.
Contact our team of experts at Avanti today to begin creating a functional and beautiful space.