For offices, tempered glass wall panels offer the ability to separate workspaces while the toughened glass provides additional safety. Avanti Systems offers the choice of glass — tempered, laminated, low iron, and LCD privacy glass — with our glass partition systems.
What Is Tempered Glass?
Tempered glass is sometimes referred to as "toughened glass." As a result of its manufacturing process, it is about four times stronger than ordinary glass. When ordinary glass breaks, it shatters, leaving sharp jagged pieces and tiny shards and slivers that create a hazard to those around or those cleaning it up. Tempered glass, however, breaks into small pebbles that pose much less safety risk to those nearby. 
The International Building Code requires safety glass, like tempered glass, in hazardous areas or where an impact is more likely to occur. Be sure to check local building codes to determine if tempered glass is needed for your particular application.
Frameless Styles
The SolareTM Single Glazed Frameless Partition System offers lots of options to create the perfect glass wall system for your space. With the ability to customize the configuration, door style and material, and add custom graphics and frosting, this system will enhance the office design.
1. A Corner Conference Room with a View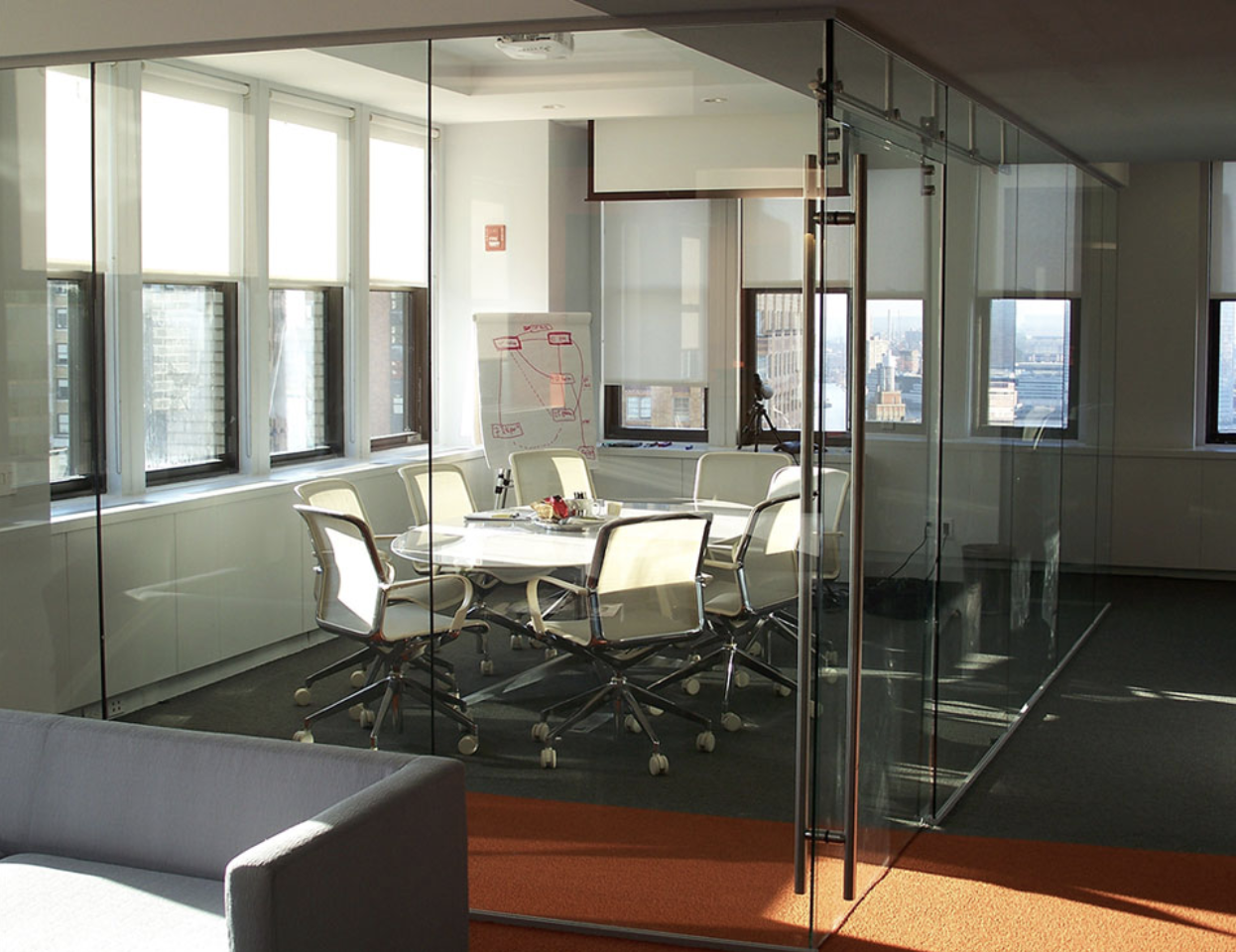 The corner office is the dream, but a corner conference room is a reality with this frameless system. Situated in the corner of the office, the tempered glass wall panels ensure that the light from the windows isn't obstructed, allowing it to flow through the conference room and into the rest of the office.
2. Customized Frosting for Privacy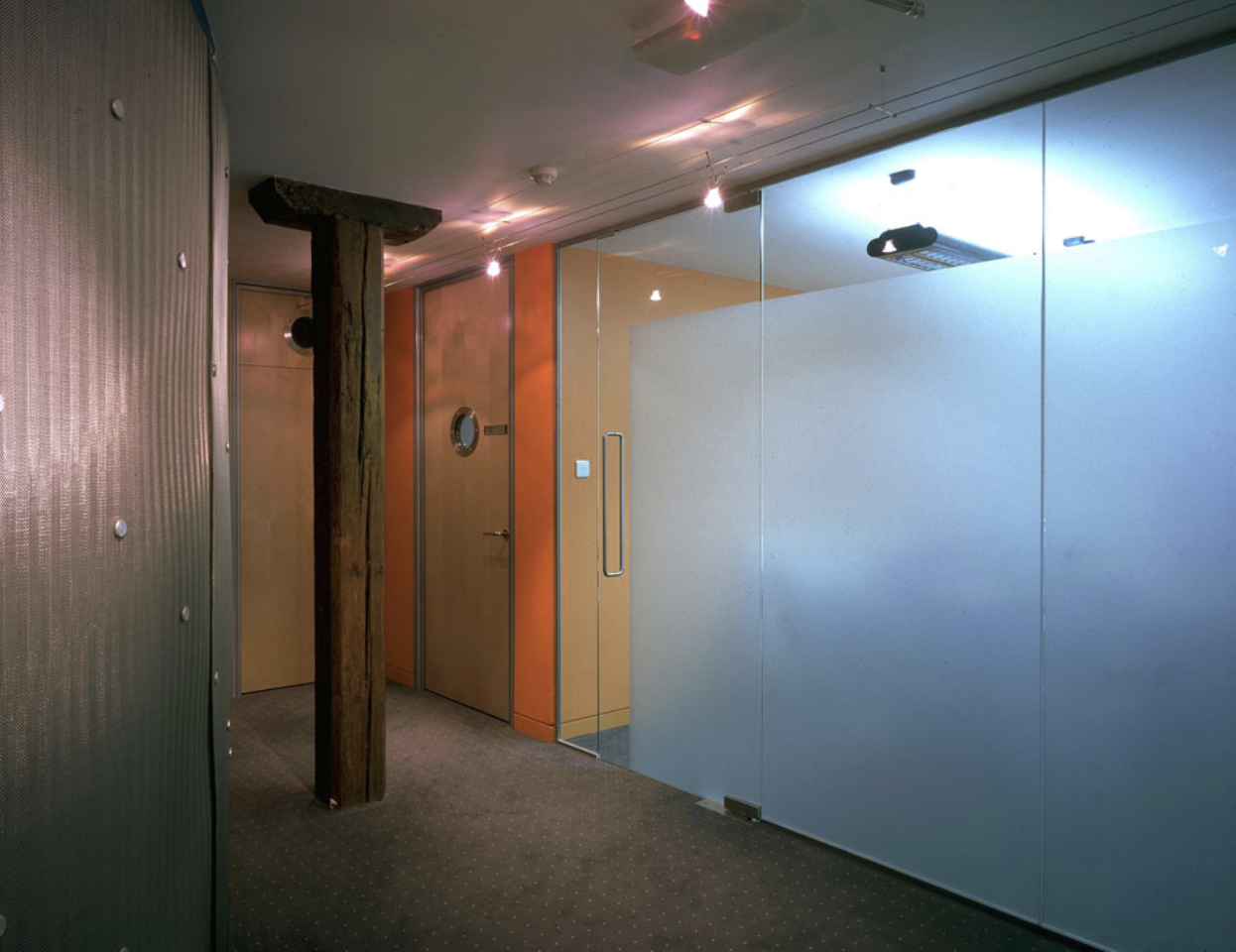 Where visual privacy is needed, tempered glass wall panels can be frosted to obscure the line of sight. But this doesn't mean that light is completely obscured. Customized frosting can allow you to create privacy where it is necessary while leaving strategic areas unfrosted to allow light to flow through.
3. Timber Doors for Sound Privacy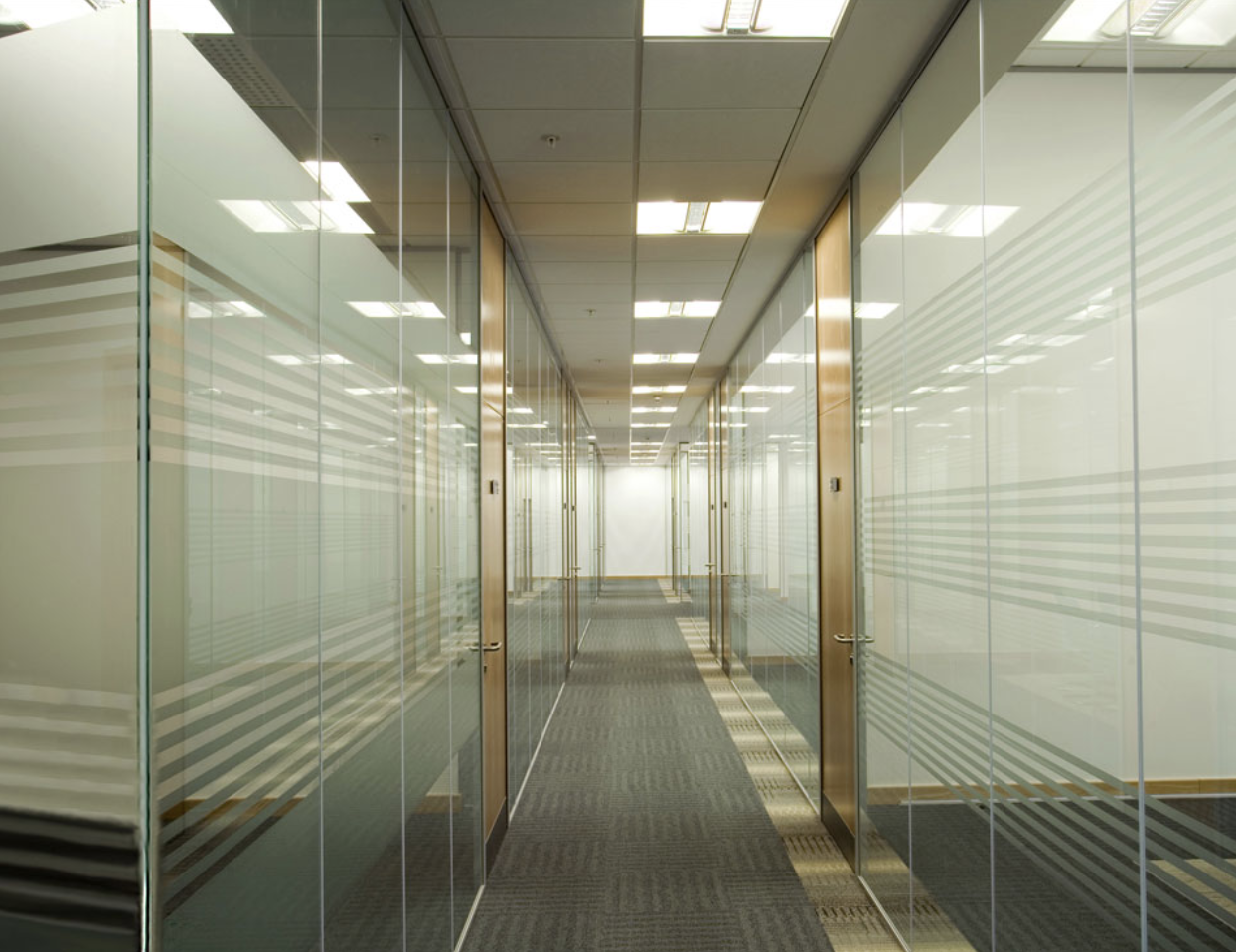 Frameless tempered glass wall panels can be paired with ArboroTM Timber Swing Doors to add sound insulation and reliability to the office. These natural doors beautifully complement modern glass panels. And they are compatible with both straight and curved configurations, adding design flexibility. For further customization, you can choose to add a window in the door for added visibility.
Our SolareTM Double Glazed Frameless Partition System offers the same benefits as the single glazed option but with the added benefit of greater acoustic control and optional integrated blinds between the two glass panels.
Freestanding Styles
For the ultimate in flexibility, the EliteTM Freestanding Glass Partition System can be erected anywhere you need room or office dividers. These tempered glass wall panels are secured with only single point wall and floor fixings and are demountable, so you can move them if the needs of your office change.
4. Take Them by Surprise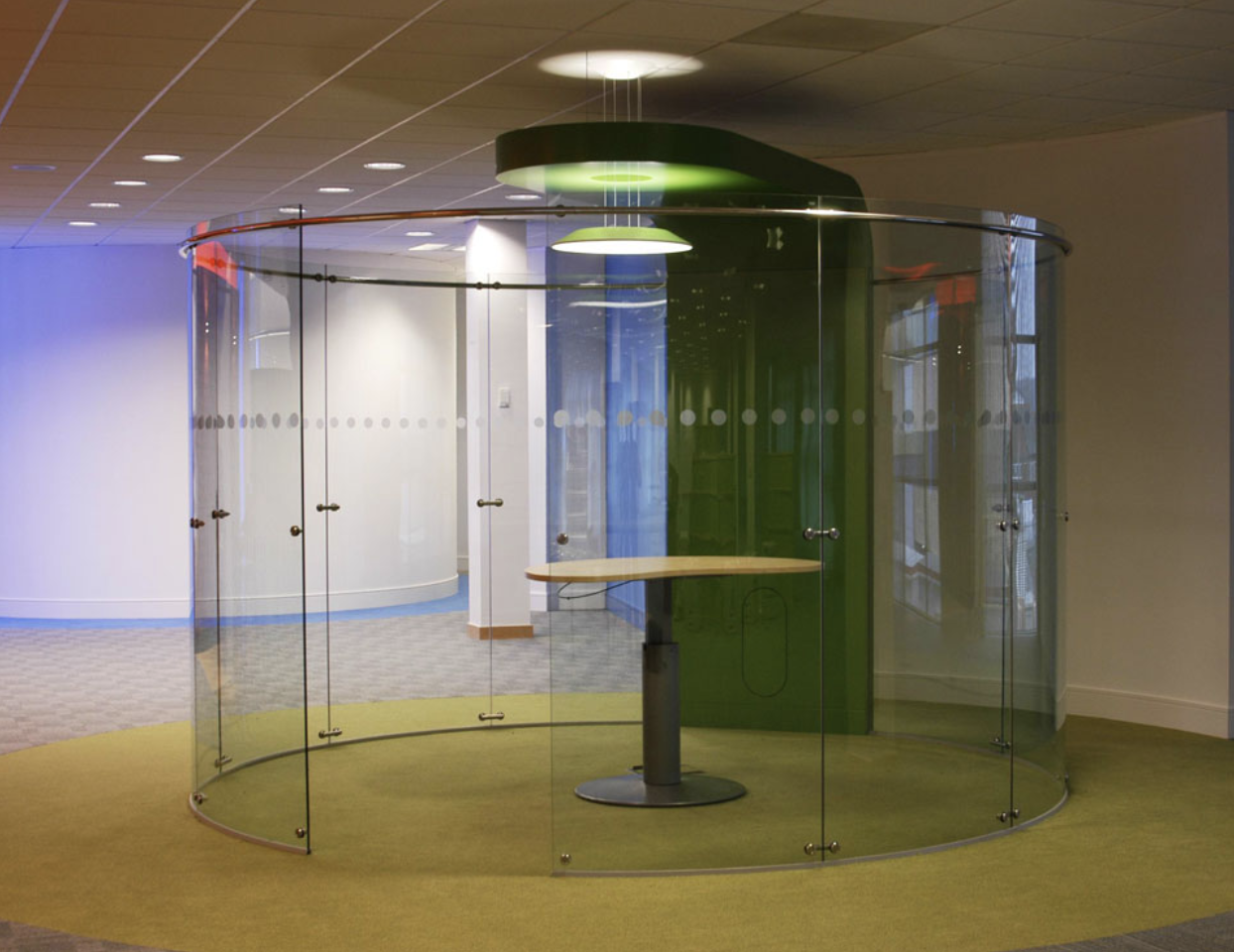 A circular conference room is a stunning addition to any office. It creates a perfect place for collaboration with a view into the larger office while still maintaining sound privacy.
5. Work with the Existing Space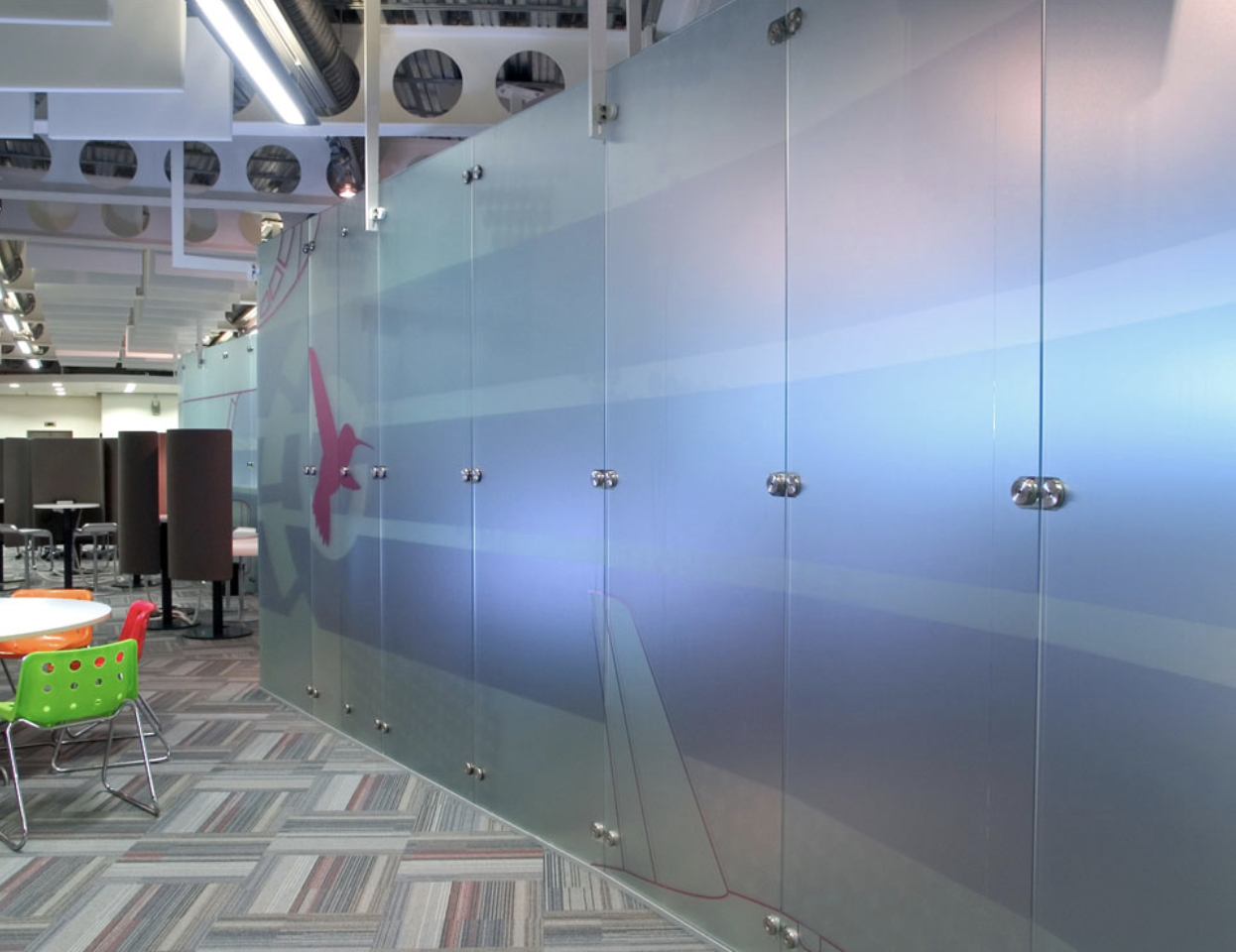 One of the best features of the freestanding system is its ability to work within the space that you have. In this industrial style space with exposed ductwork and high ceilings, the freestanding tempered glass wall panels leave room above while adding visual privacy with custom frosting and design. Added supports from the ceiling help stabilize the long lengths of wall panels.
6. Personalize the Space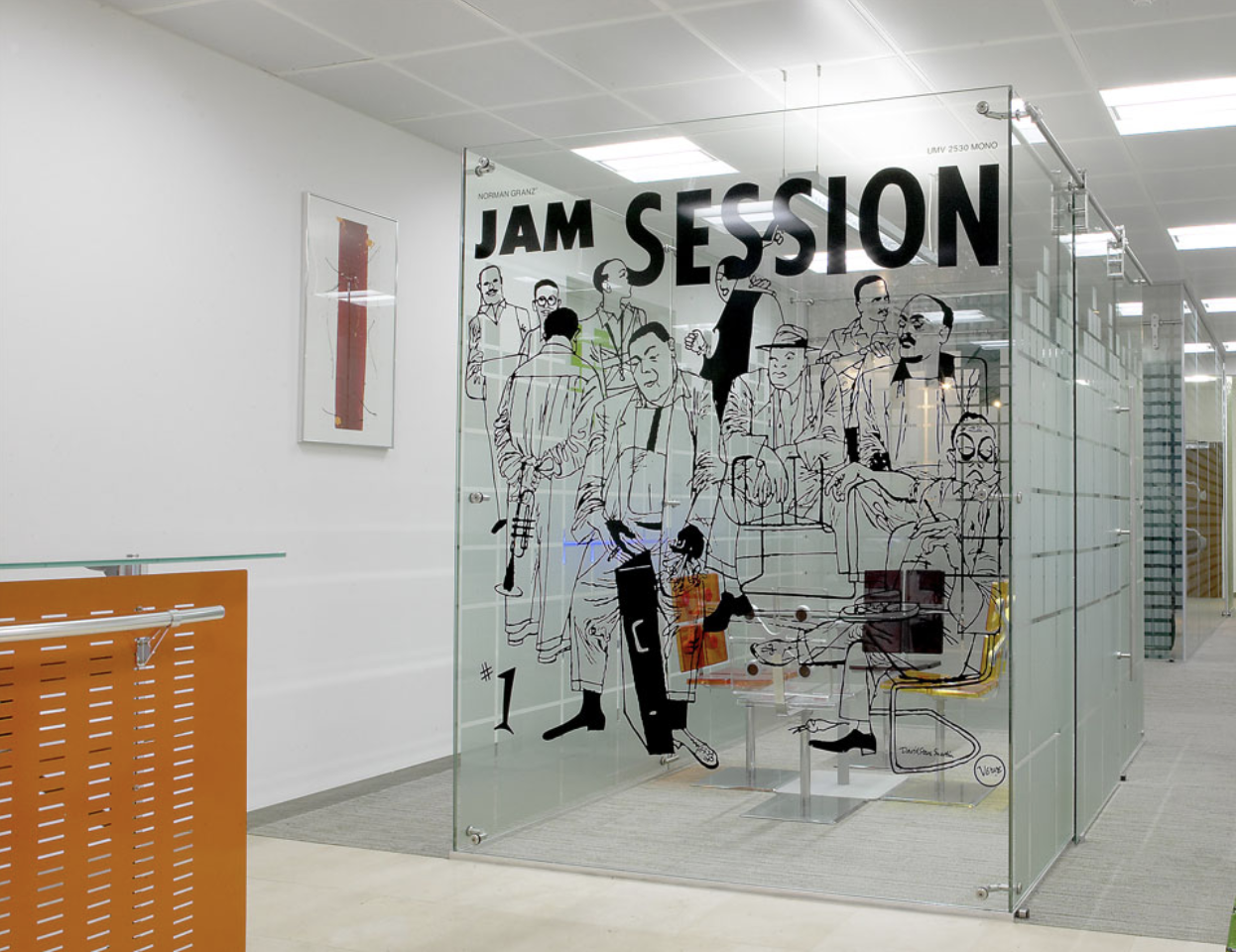 Offices are becoming increasingly more personalized. Companies are using their space to enhance branding and increase employee morale. One way to do this is to add custom designs and graphics to your tempered glass wall panels. From company logos to individualized designs, you can make your mark on the space.
Modular Wall Panels
Modular wall panels offer ease and convenience, allowing you to set up a temporary space where and when you need it. The TransversoTM Monoblock Modular Partition System is made up of pre-assembled units that makes installation quick and efficient, reducing site labor costs, material waste, and disruption.
7. Mix Materials for a Unique Design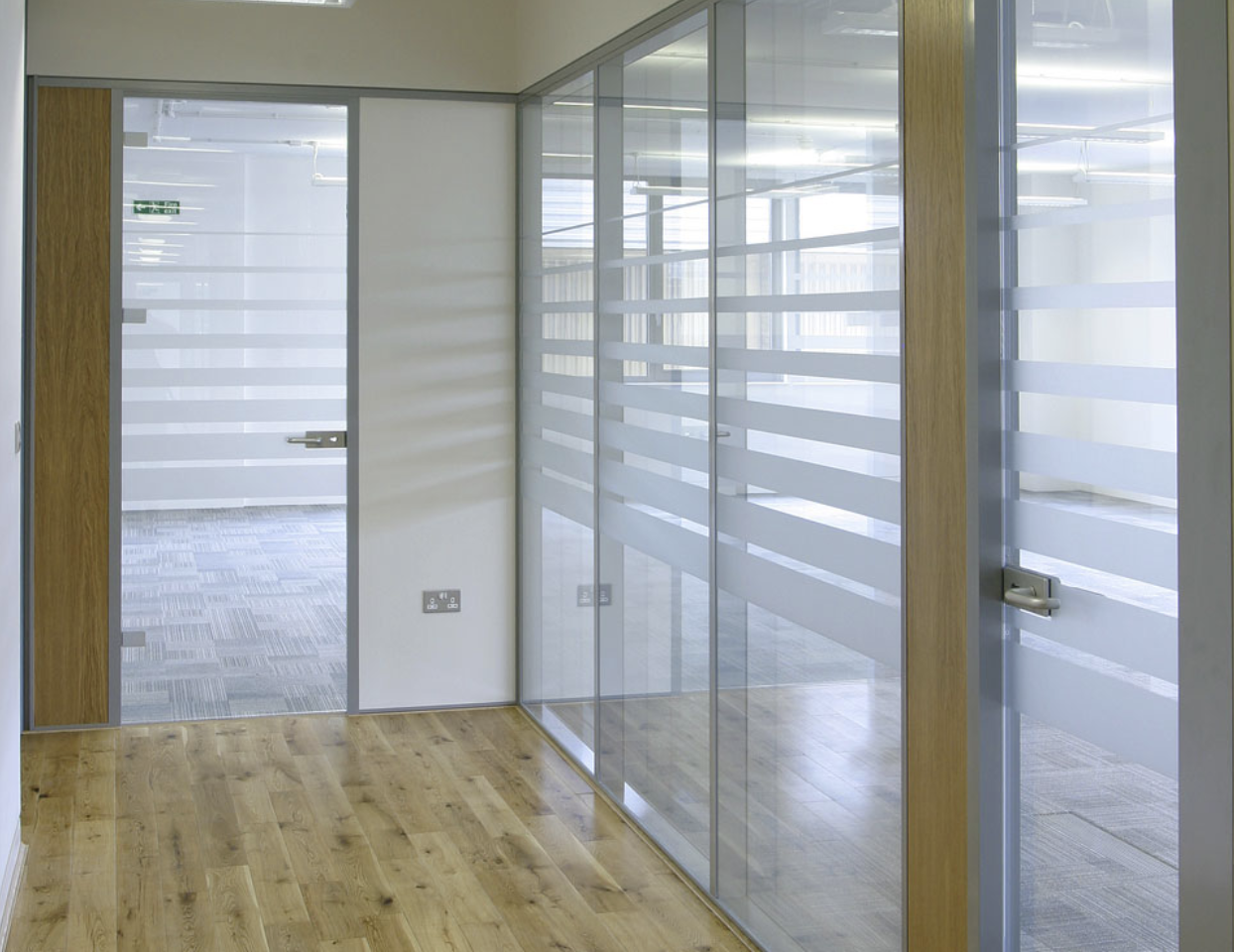 This design integrates a variety of materials to create a design tailored to the specific space. Tempered glass wall panels make this modular system safe for the office and in potentially high impact areas.
8. Customize the Frame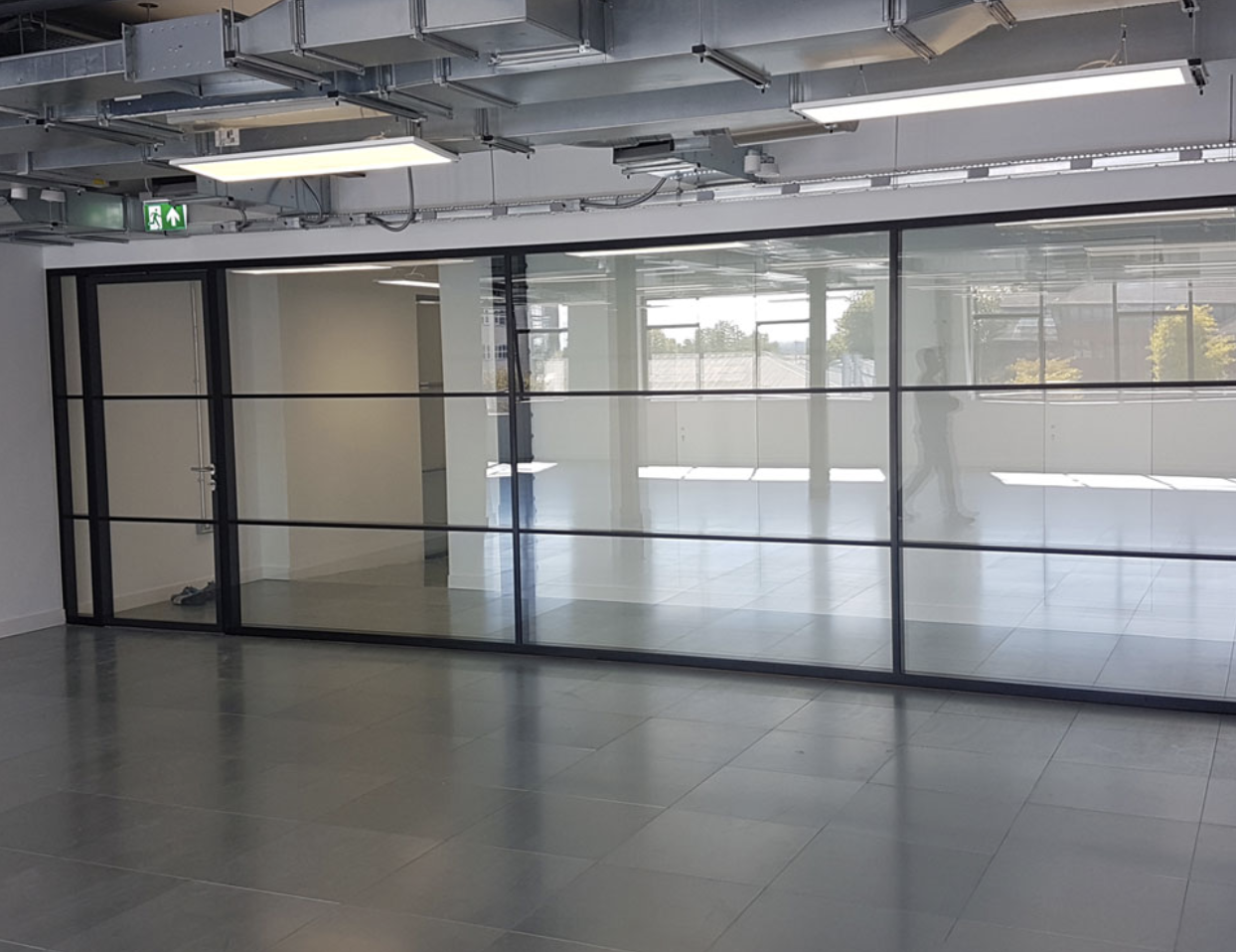 Frame finishes for modular tempered glass wall panels include Jet Black, Silver, Grey, or White. But you can also create a custom RAL color to further customize the look of your space. In this design, a black frame creates a Crittal-style design that is both sleek and modern in keeping with the industrial space.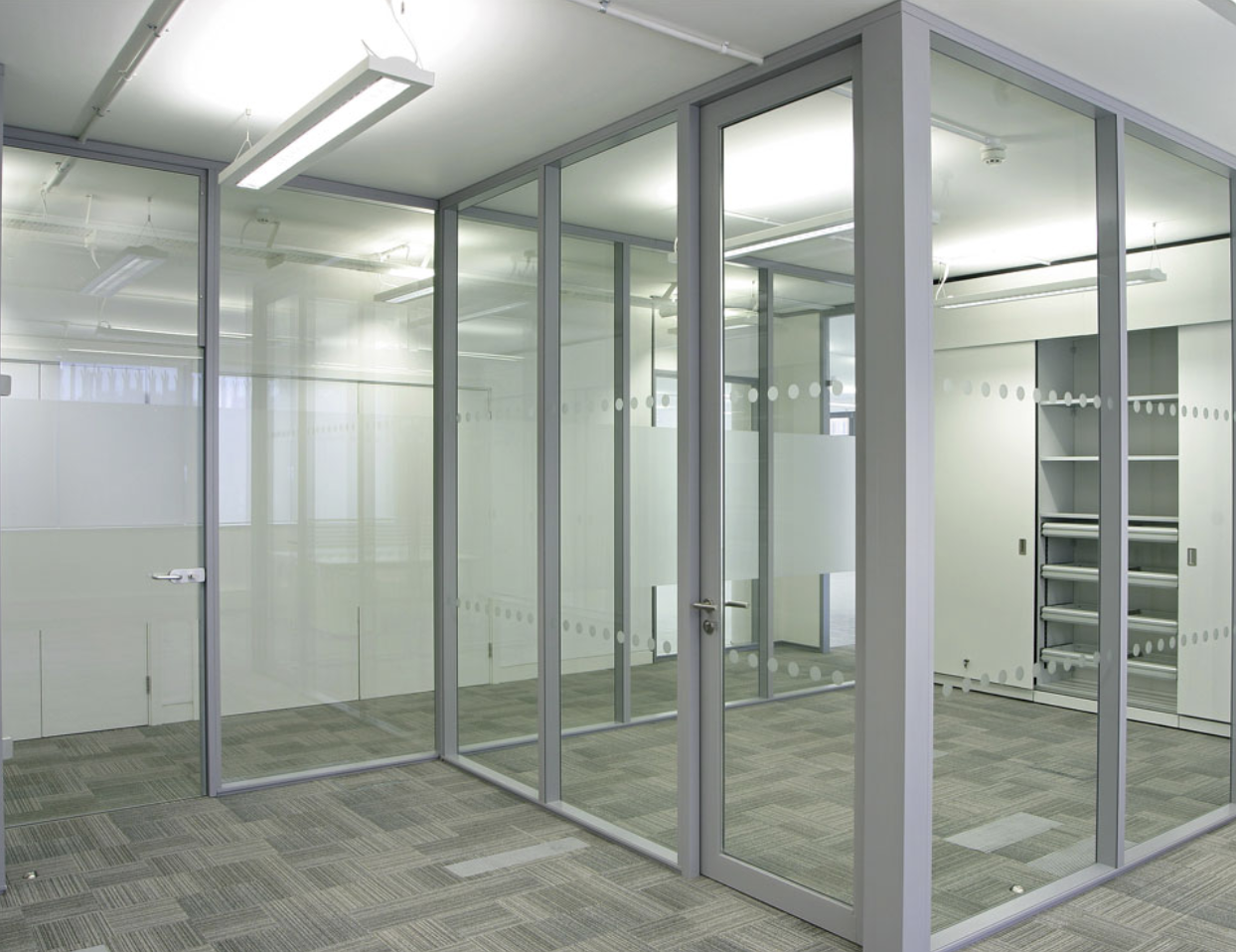 The flexibility of this system allows you to create temporary office space, but you can also use this system to create hallways, conference rooms, or collaboration space. In this design clear glass is paired with custom frosting to create definition between the office space and larger office.
High Walls
For spaces with high ceilings, the ElevareTM Mullion High Wall System offers a maximum panel height of 30' and width of 48". Ideally suited for offices, retail spaces, and trade fairs, these tempered glass wall panels are designed so the connection elements can be moved and reconfigured without making holes in the main support structure.
9. Separate Work Spaces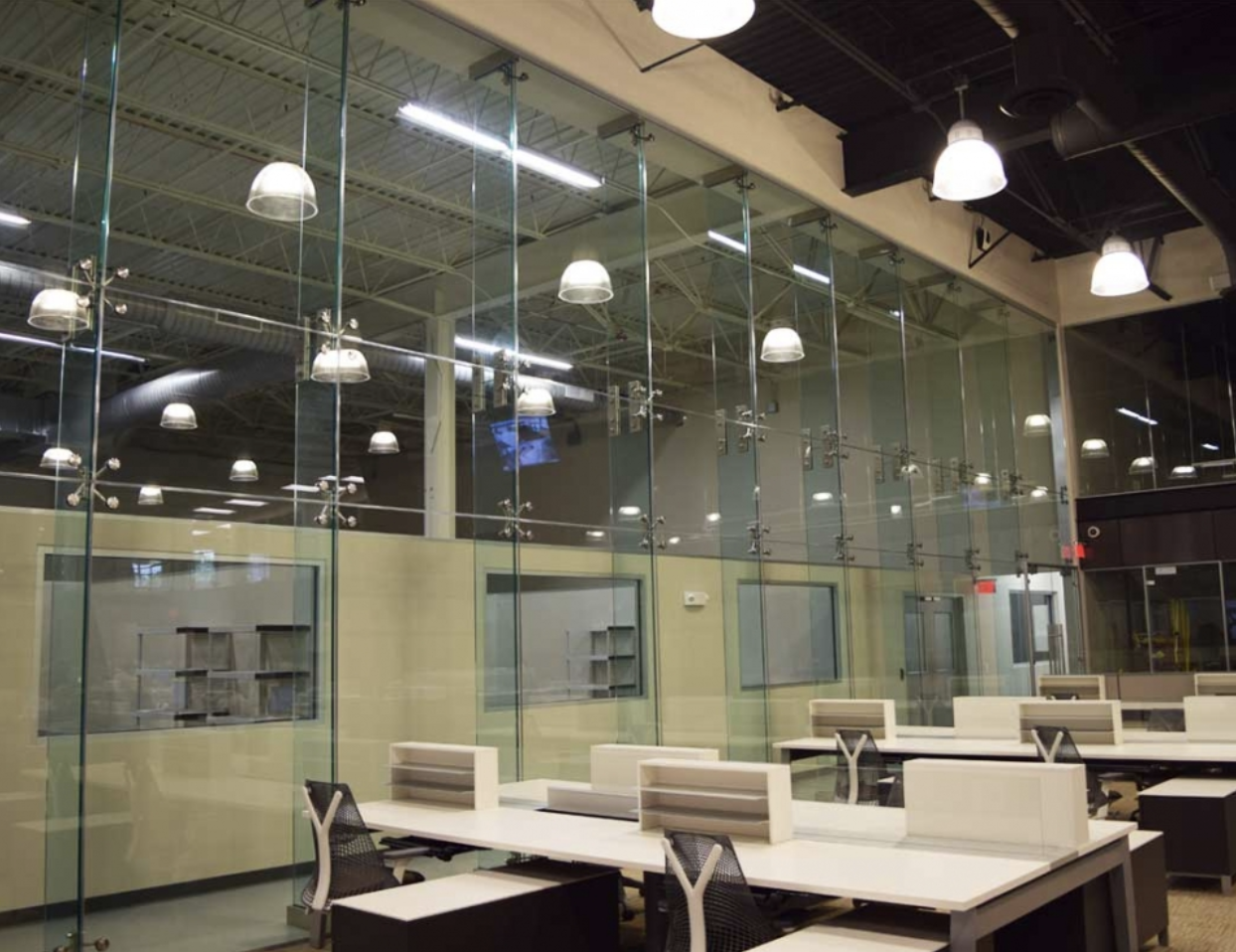 Buildings serve a variety of different purposes and therefore need separate spaces. The high ceilings in this area are the perfect place for high wall tempered glass wall panels.
10. Create a Curved Configuration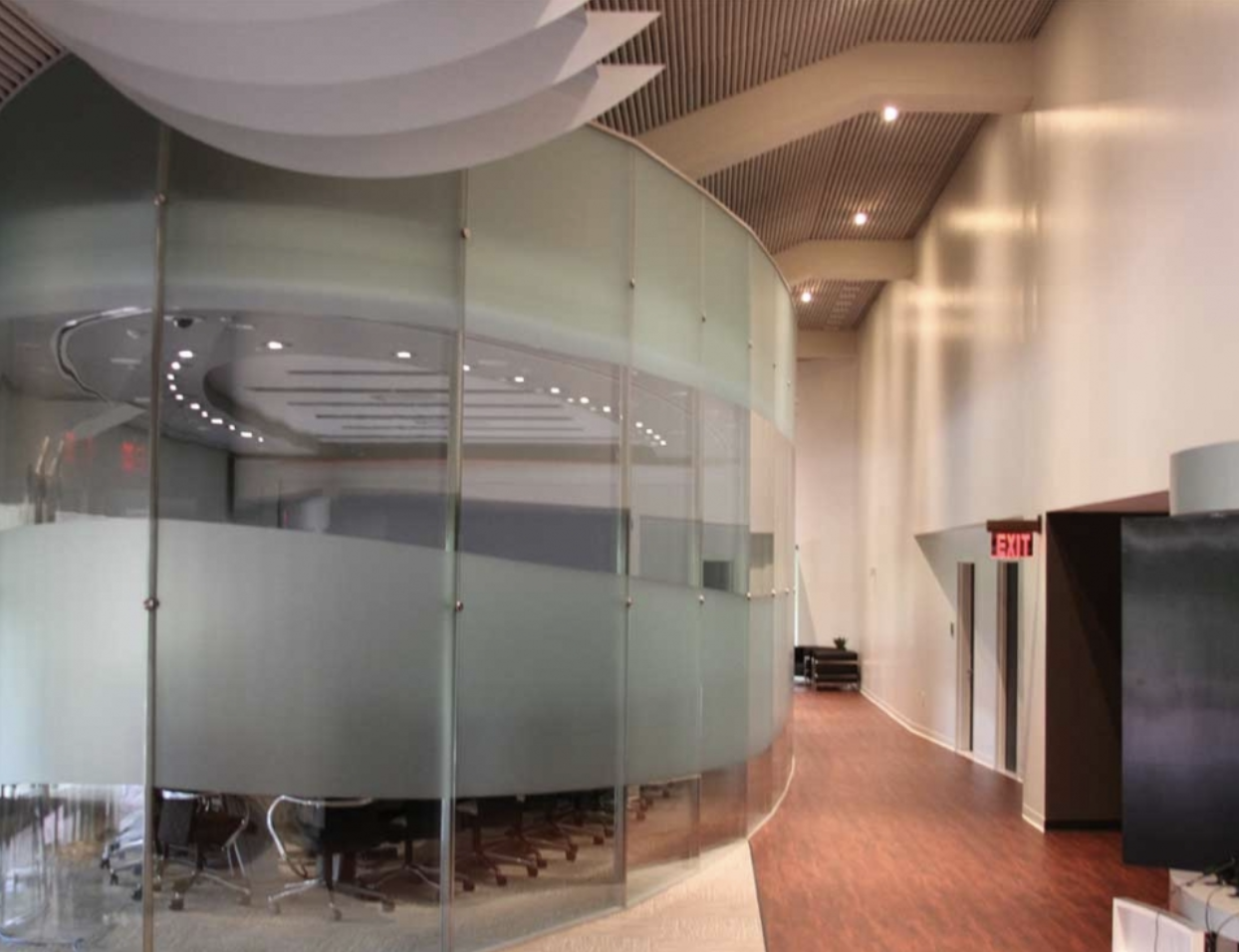 Because of this high wall system, this conference room can be situated in the middle of this space with high ceilings. The curved configuration creates a smooth and continuous walking path around the space and the custom frosting creates visual privacy.
11. Enhance an Industrial Design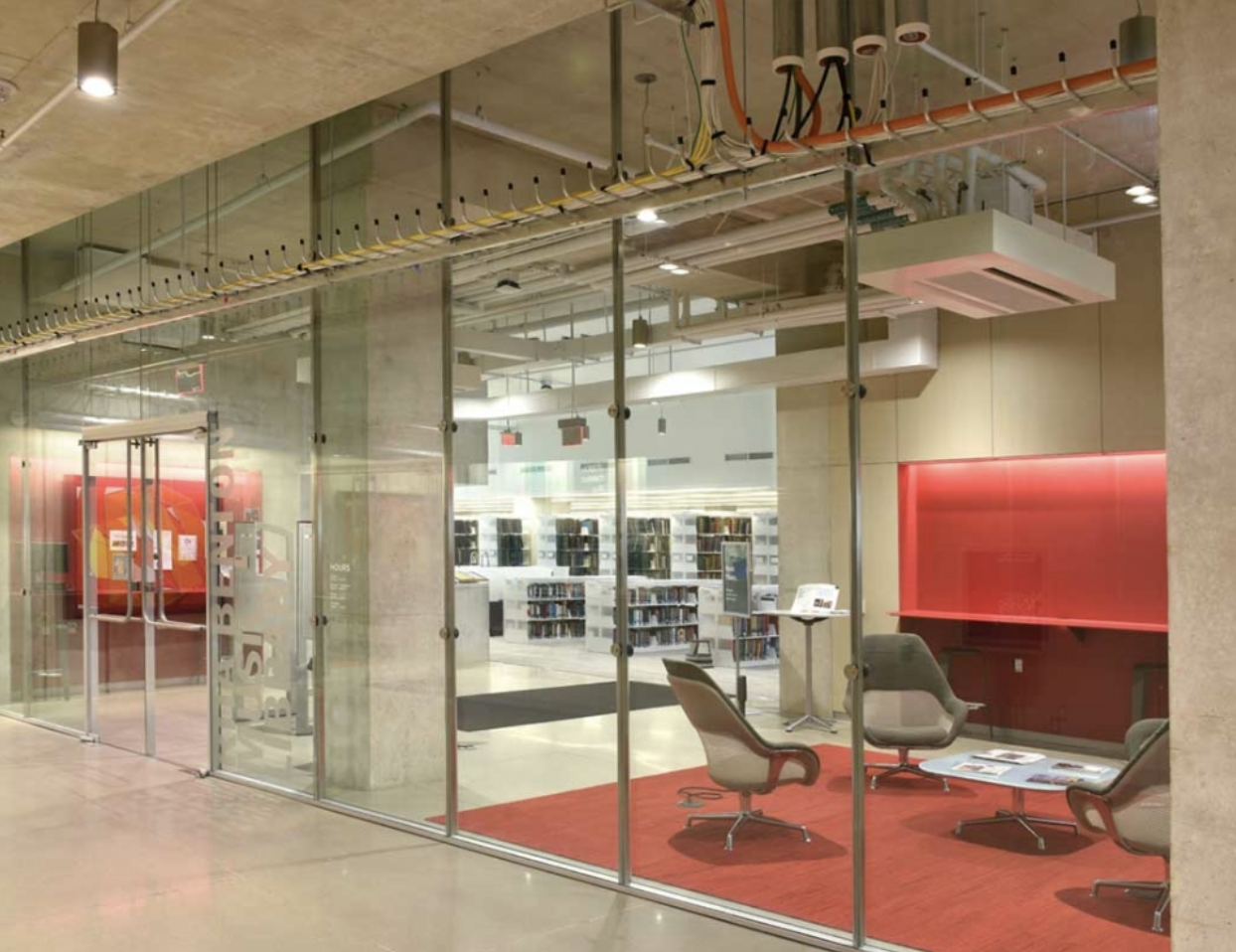 The modern look of tempered glass wall panels make them uniquely suited to blend in with an industrial design. Exposed wires and conduit run along the top of this high wall system without disrupting the design.
Tempered Glass Wall Panels for Safety and Style
Because of their toughened nature, tempered glass wall panels are required in certain applications and locations that are considered hazardous or are prone to impact. Avanti Systems offers a range of systems that support tempered glass that will meet the unique needs of your space.
Reach out to Avanti Systems today to design the perfect tempered glass wall panels for your office.