No one wants to be stuck in a waiting room, but sometimes it's a necessary part of a trip to the doctor's office, a business meeting, or an interview. That's why designing a waiting room with comfort and convenience in mind is one of the best things you can do.
Waiting room design is especially important in healthcare facilities such as hospitals and clinics. According to a 2018 Vitals Index study of patient wait time, the average patient spent just over 18 minutes waiting to see their provider. Some wait times were shorter while others crept towards an hour. There are things that can be done to shorten wait times, but of course, the reality is that no matter how efficient the healthcare facility is, time will be spent in the waiting room.
Regardless of where the waiting room is, taking steps to make the time spent there more pleasant will translate to a better overall experience. To make this time more pleasant, waiting room design can implement a variety of strategies, including comfortable seating, free wi-fi, reading nooks, and children's areas to make the wait more enjoyable.
Creating a functional and comfortable waiting room means balancing a range of concerns. It's important to maintain an open and welcoming feel while still dividing the space into the necessary areas. The COVID-19 pandemic has created extra factors to consider, from sanitation to physical distancing. Incorporating Avanti waiting room dividers will allow you to address the needs of patients or clients in a safe and modern way.
Features of the Best Waiting Room Dividers
Mitigate the Spread of Germs
The COVID-19 pandemic seems to be losing steam, however the aversion to germs that we've developed over the past year is likely here to stay. Some are no longer blowing out candles on birthday cakes or are choosing to stick with the elbow bump instead of a handshake, and it's important to mitigate the spread of germs that can carry over into waiting rooms where people will be in close proximity to strangers. 
Using glass partition systems will allow you to separate a space into smaller waiting areas, keeping the number of people waiting in that space lower. They are also easily cleaned, so any lingering germs will get wiped away at each cleaning.
Create a Modern Aesthetic
Glass is the perfect material to create a modern aesthetic. It blends into nearly any design style, from rustic to ultra-modern. Glass waiting room dividers are an aesthetically superior alternative to solid walls, and they will complement the waiting room design and décor beautifully.
Design a Multi-Functional Space
Waiting room dividers allow you to create a multi-functional space quickly and easily. 
For example:
Smaller areas for individuals or families

Reading nooks

Children's activity space

TV areas
You can also incorporate glass dividers to separate the reception area from the larger waiting room as well as to create separation between the waiting room and office or clinic. 
This is especially effective in a healthcare setting where separating the space with glass removes some of the mystery and anxiety that occurs when people are waiting. Creating a visual connection to where the treatment spaces are can help reduce patient anxiety.
5 Reasons Why Glass Dividers Are The Best Solution for Waiting Rooms
1. Create a Modern Aesthetic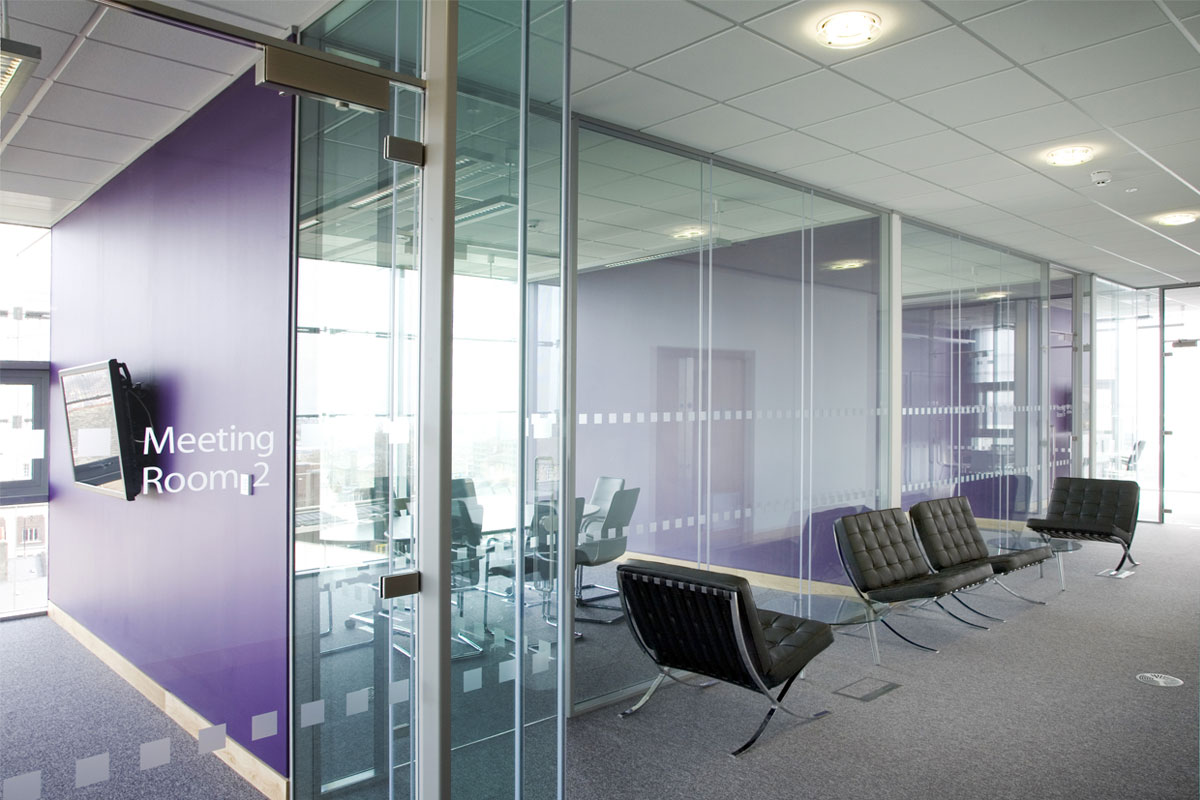 An aesthetically superior alternative to traditional solid walls, glass waiting room dividers allow you to separate the waiting area from meeting rooms or other workspaces. This beautiful choice gives a waiting room a modern feel while being a functional element of the space, and it gives some insights into the inner workings of the office while still maintaining sound privacy.
2. Clean and Sanitize Easily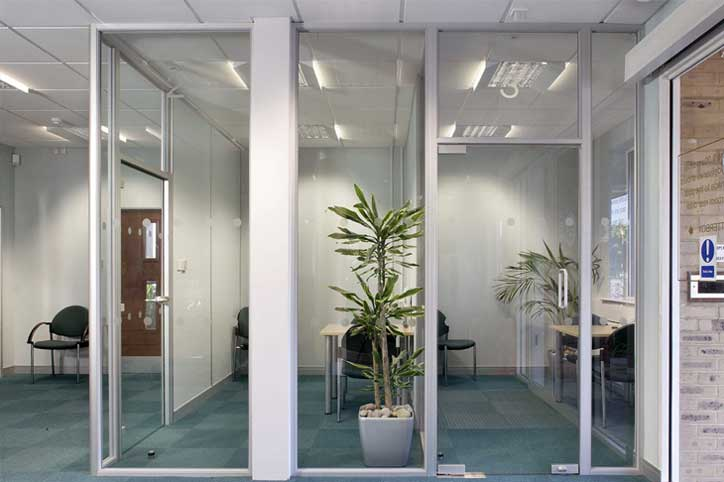 Avanti's glass partitions are easy to clean, and in healthcare and office settings, it's a top requirement. Even as we ease out of the COVID-19 pandemic, sanitization and the mitigation of the spread of germs will remain a top priority as we resume life as usual. A simple cleaning solution and a squeegee, will keep the glass sparkling clean and germ free.
3. Instantly Separate Spaces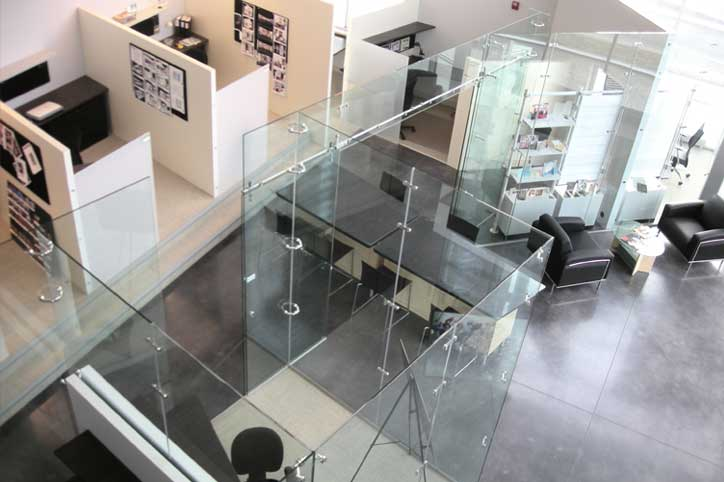 A crowded waiting room means additional stress on patients or clients. That's why creating separate spaces in a waiting room can create a more comfortable experience. These freestanding glass walls can be erected anywhere they are needed. They can be used to designate space for children or simply act as a place for a little privacy for patients that need it. Because they are so simple to install, they can be removed or reconfigured at any time when the waiting room needs change.
4. Customize with Frosting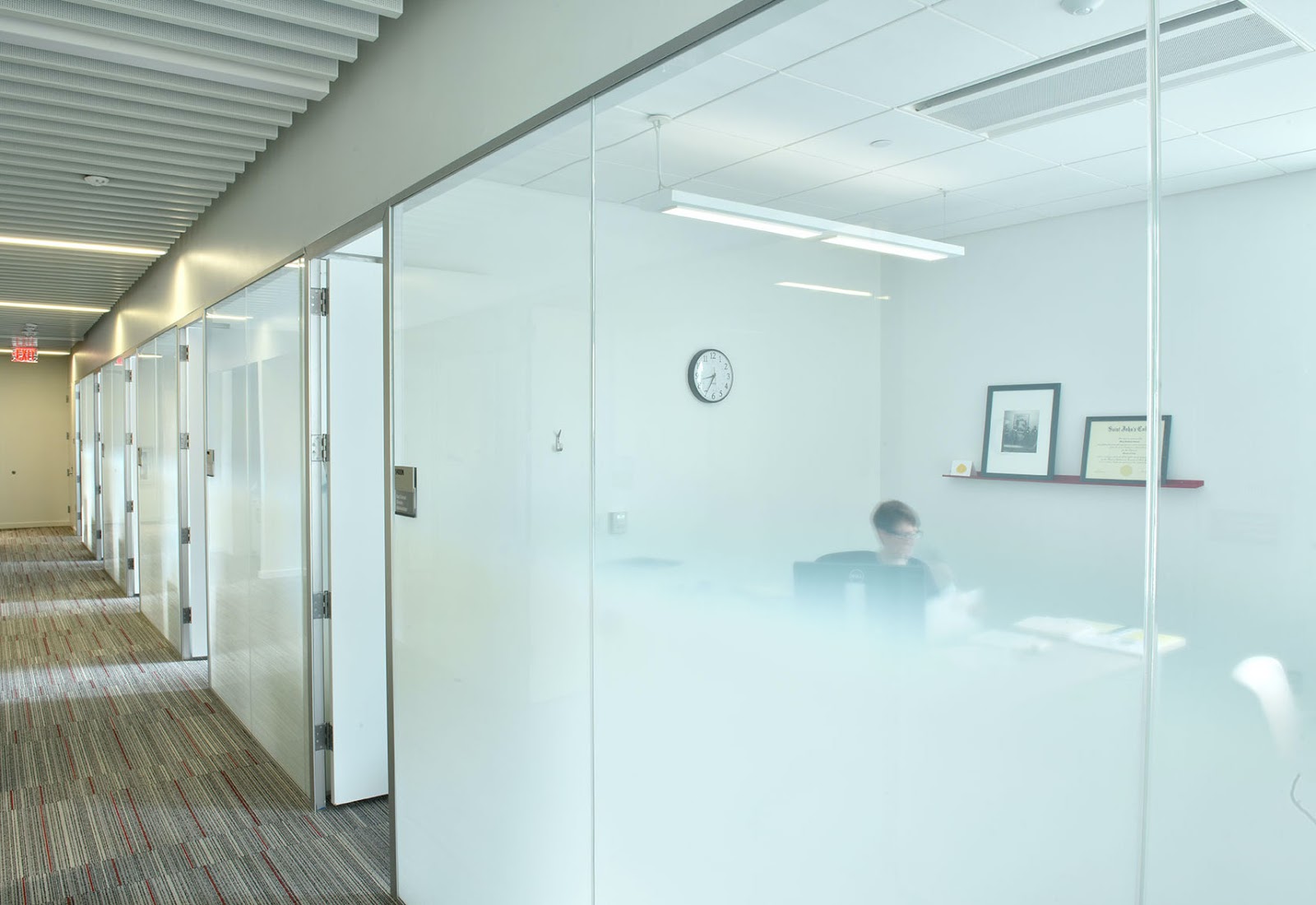 Including custom frosting on waiting room dividers adds an aesthetic appeal as well as a functional one. Frosting can be full coverage or opaque, or you can choose from logos and other designs that complement the waiting room's overall aesthetic and needs.
5. Maximize Natural Lighting
With glass dividers, you won't have to worry about integrating light fixtures. Natural light from large windows can easily penetrate through multiple layers of glass dividers, creating a bright and comfortable space that doesn't have to rely on electricity — saving money on utility expenses.
Choose Avanti for the Best Waiting Room Dividers
Avanti offers a wide range of glass partition systems that will divide waiting room space, providing mitigation for the spread of germs, an easy surface to clean, and flexible configurations for a dynamic office or healthcare facility.
Contact the specialists at Avanti today to start designing your waiting room.