Today's offices are as unique as the businesses that occupy them. The focus is on how an office environment affects employee health and performance. Through thoughtful modern office design, companies can positively impact employee health and wellbeing, productivity, innovation, and overall quality of life. 
Creating the right balance of design, amenities, and workspaces can prove challenging. Each company has unique needs and employees, so it's important to consider how each design element impacts the overall aesthetic and functionality of the office rather than just jump on the latest hot new trend.
Modern Office Design Ideas
These 8 ideas for modern office design will help you get started designing the perfect office for your company's unique needs.
1. A Nature-Inspired Color Palette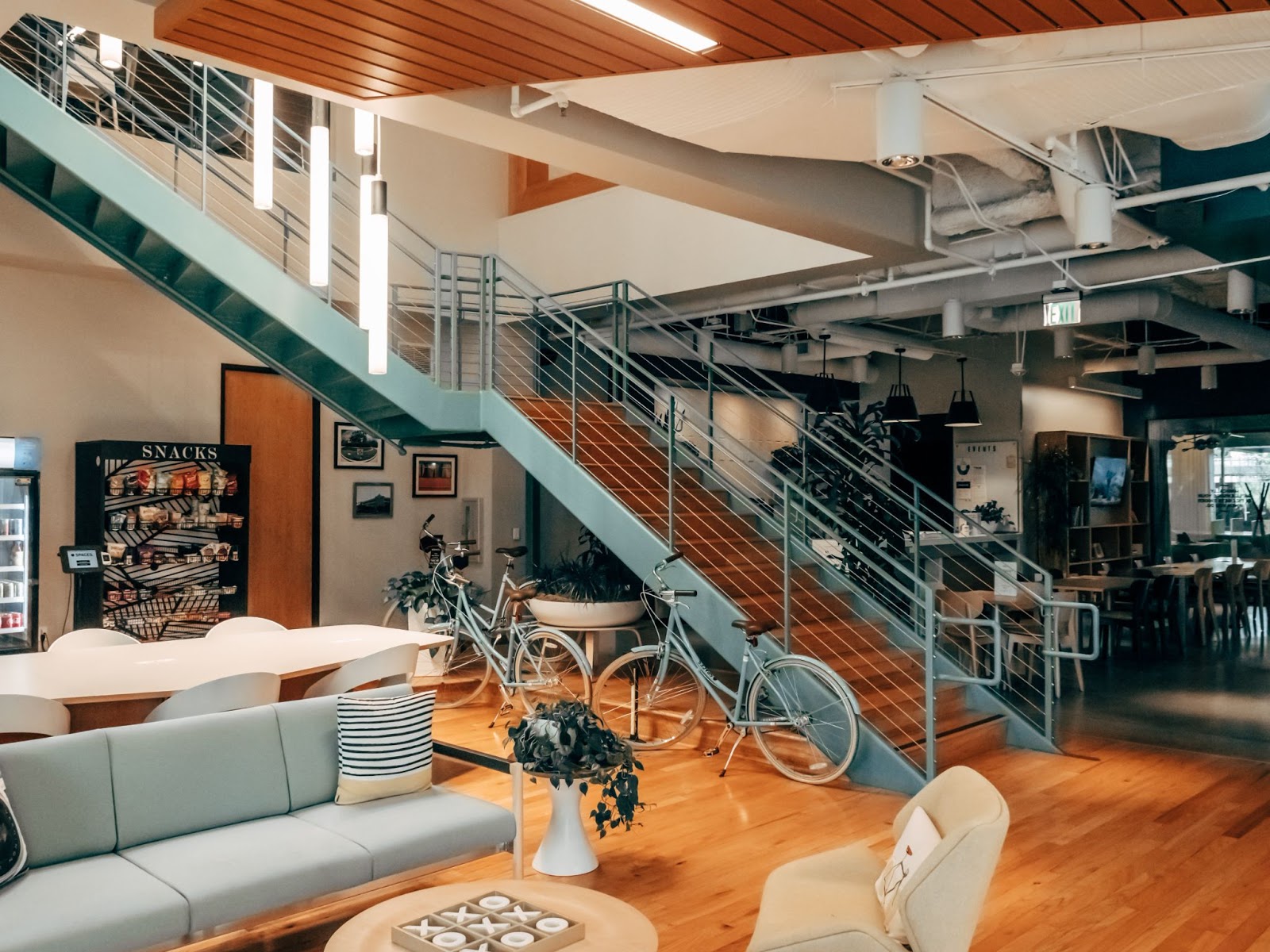 Choosing an office color palette can be challenging with all of the beautiful options that are available, but choosing to incorporate the colors in nature can create a relaxing environment. Ocean blues and sand-inspired stain on the wood creates a calming space where creativity and ideas can flow like water. You can also find inspiration in the emerald green and soft yellow colors of the forest, or the rusty orange and red found in the desert.
2. Offer Sought After Amenities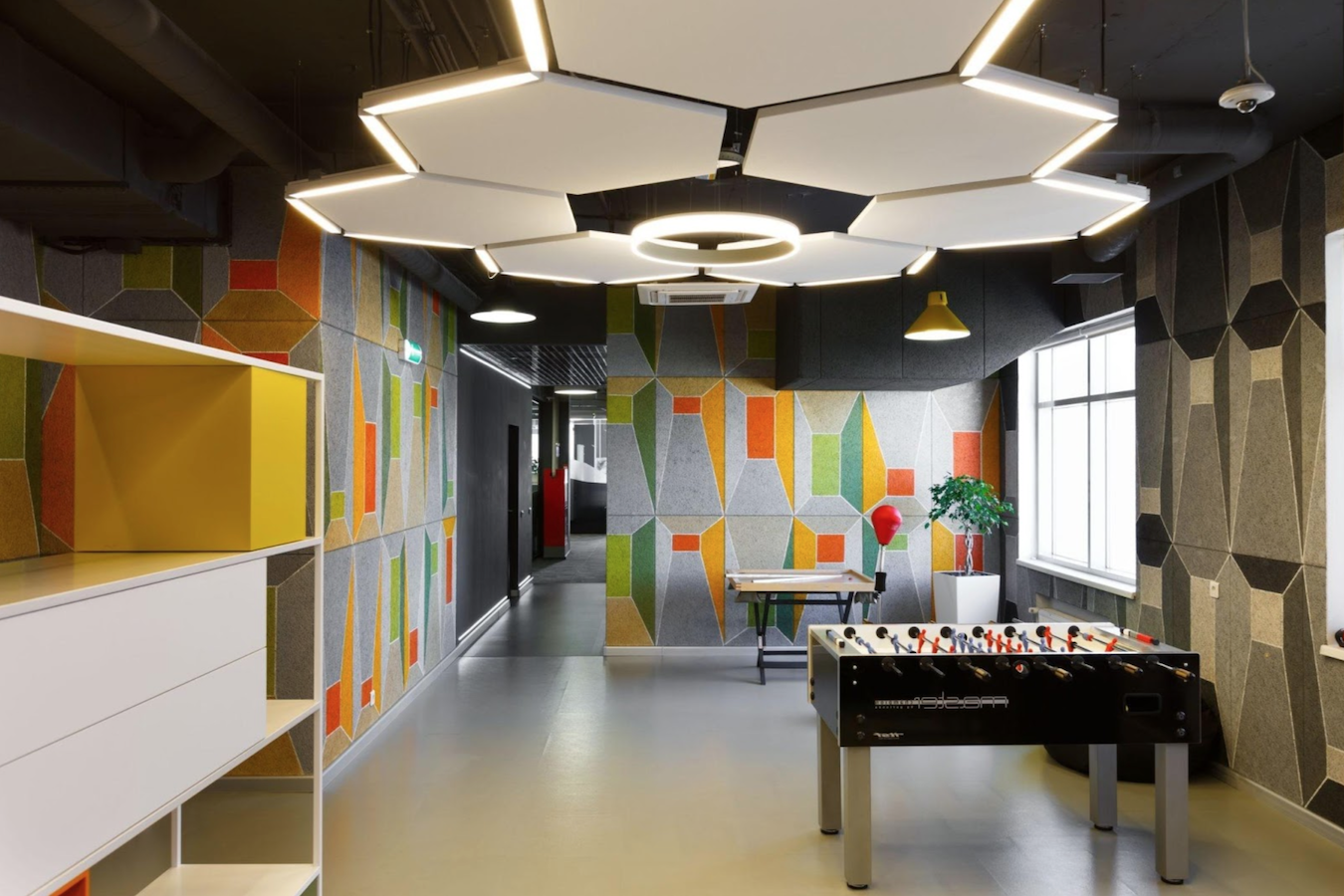 From coffee and cereal bars to sleep pods and meditation rooms, modern office design needs to consider the wide-ranging needs of employees. Some  employees might be "cyberloafing" to take a break in order to rejuvenate after a tough task, or they might want to relax by playing a raucous game of foosball. Creating space in a modern office design where employees can rest and recharge is essential to productivity.
As you're choosing the amenities to offer, make sure to take employee needs and company culture into consideration, and that the amenities reflect the values of the company.  If you're looking to provide an energizing space, a foosball table might be the answer. On the other hand, creating meditation spaces may be more beneficial for your business if you value calm and quiet innovation
3. Create Private Spaces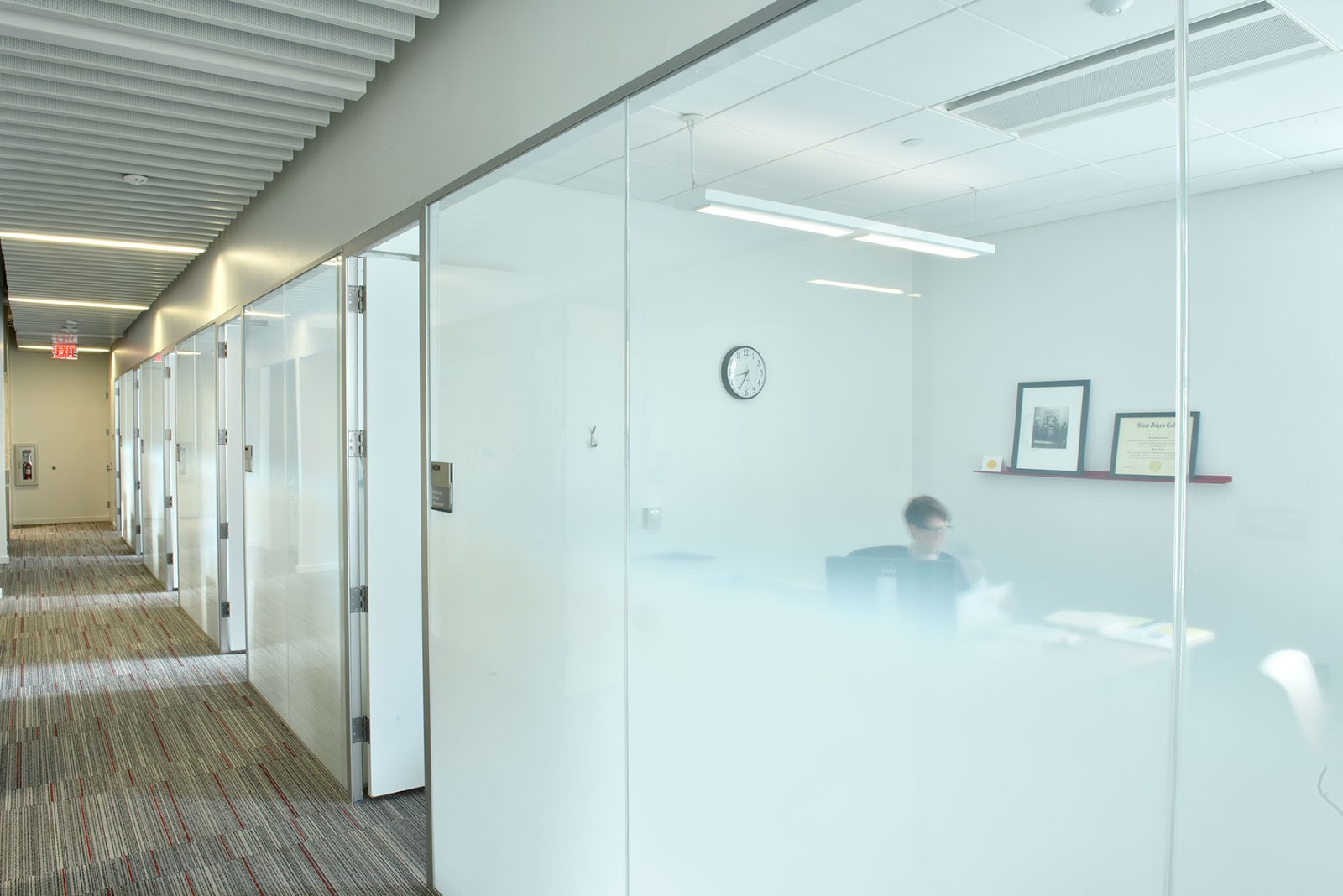 In any office, privacy is necessary for certain work, but creating private spaces doesn't have to be stressful or require a lot of time and disruption. Whether you create private spaces dedicated to a specific individual or they can be used by anyone, identifying areas where employees can work in peace and quiet helps to create a more productive office design.
Installing glass partition systems that are demountable means that you can create individual spaces when and where you need them without time consuming and messy renovations. Customized frosting allows you to create the optimal amount of privacy while also allowing natural light to penetrate into the space.
4. Create a "Living" Room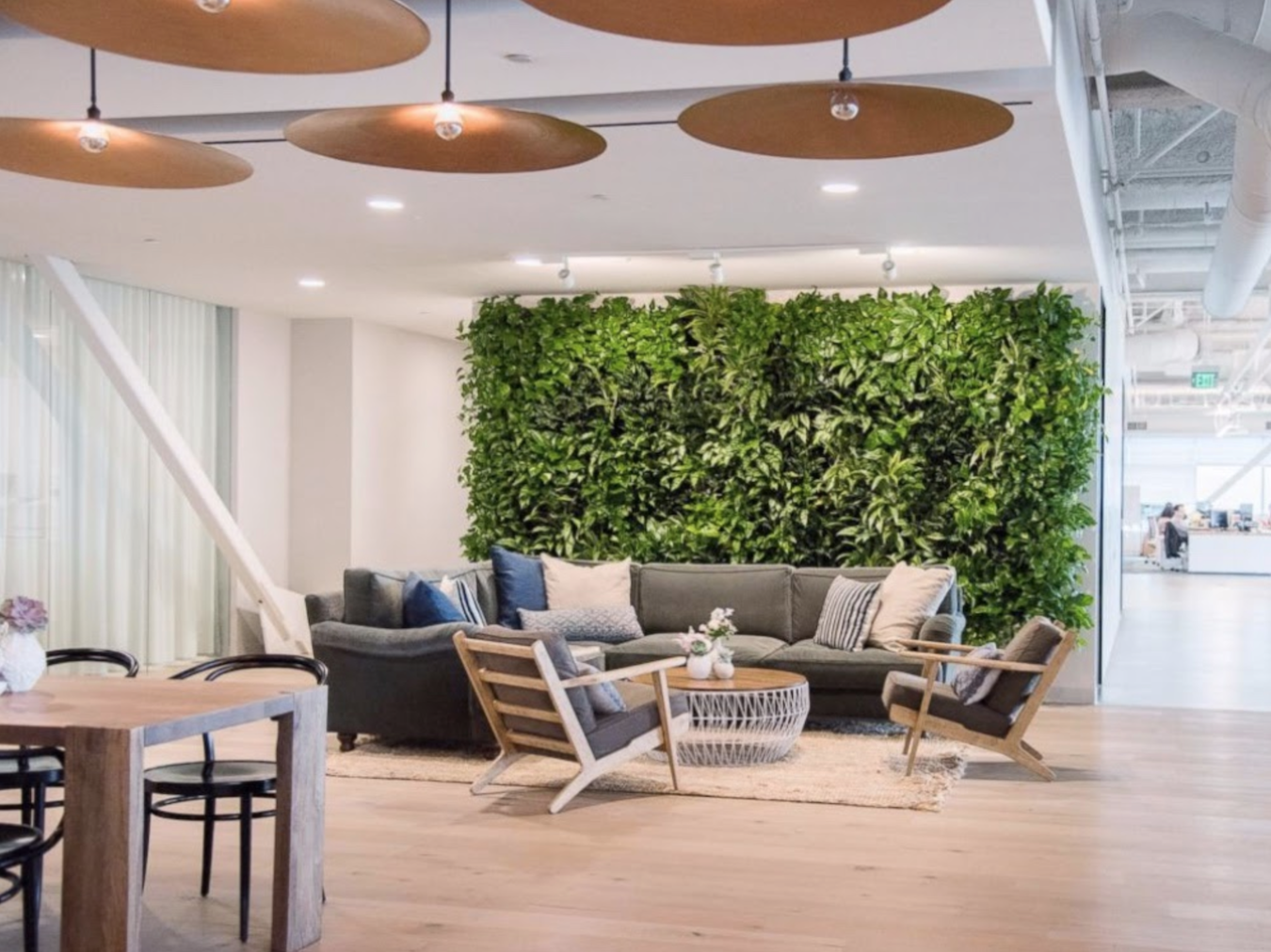 Providing shared spaces that are reminiscent of a cozy living room gives employees a place to take a break, collaborate, or kick back and get some real work done.
 Incorporating a living wall into the living room setup adds a biophilic design touch that provides a host of benefits including better air quality, a stronger connection to the outdoors, and mood boosting effects.
5. Add Warmth with Wood Doors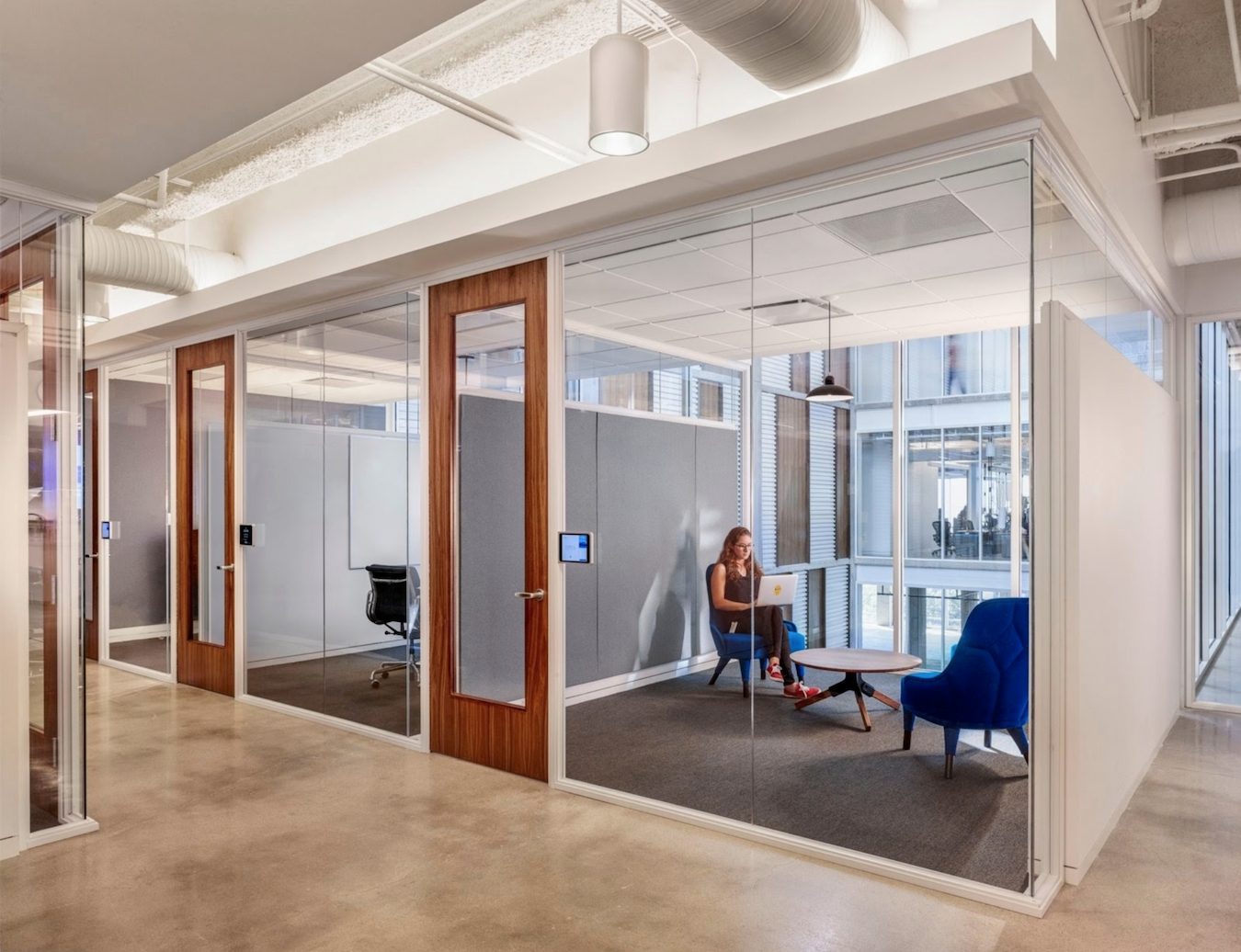 In modern office design, it's important to create a connection to nature and bring a warm touch into modern spaces that can become cold if they aren't designed with the right intention. ArboroTM Timber Swing Doors has options that allow for a viewing window, so the view isn't obstructed but sound privacy is maintained.
6. A Nod to the Factory Days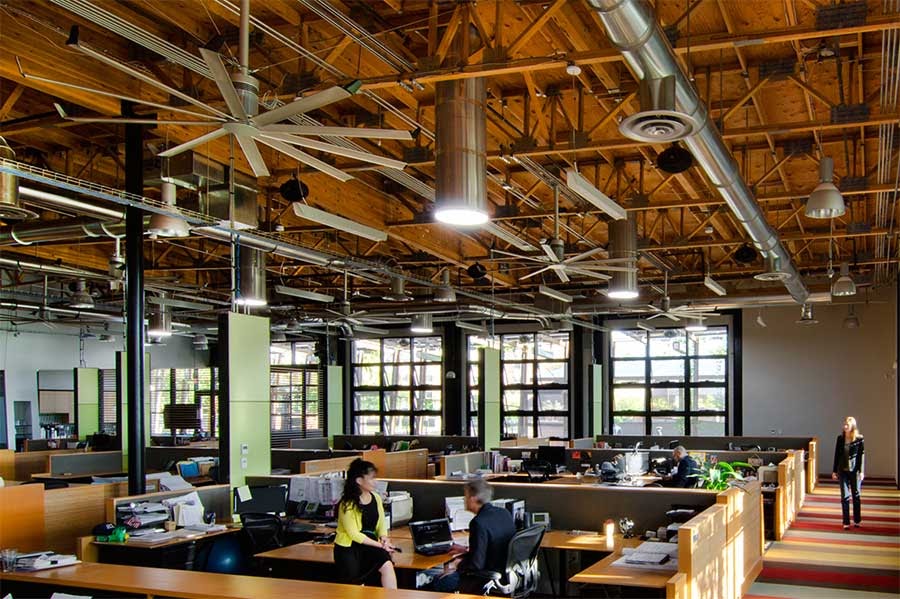 Whether you're starting from scratch or reimagining an existing space, nodding to the open plan factories of the past brings an interesting element to a modern office design. The juxtaposition of today's white collar work and the factory work that used to take place in these spaces brings depth to the design. Industrial elements like exposed ductwork and beams and large fans create an invigorating work environment.
7. Use Original Building Elements with a Modern Twist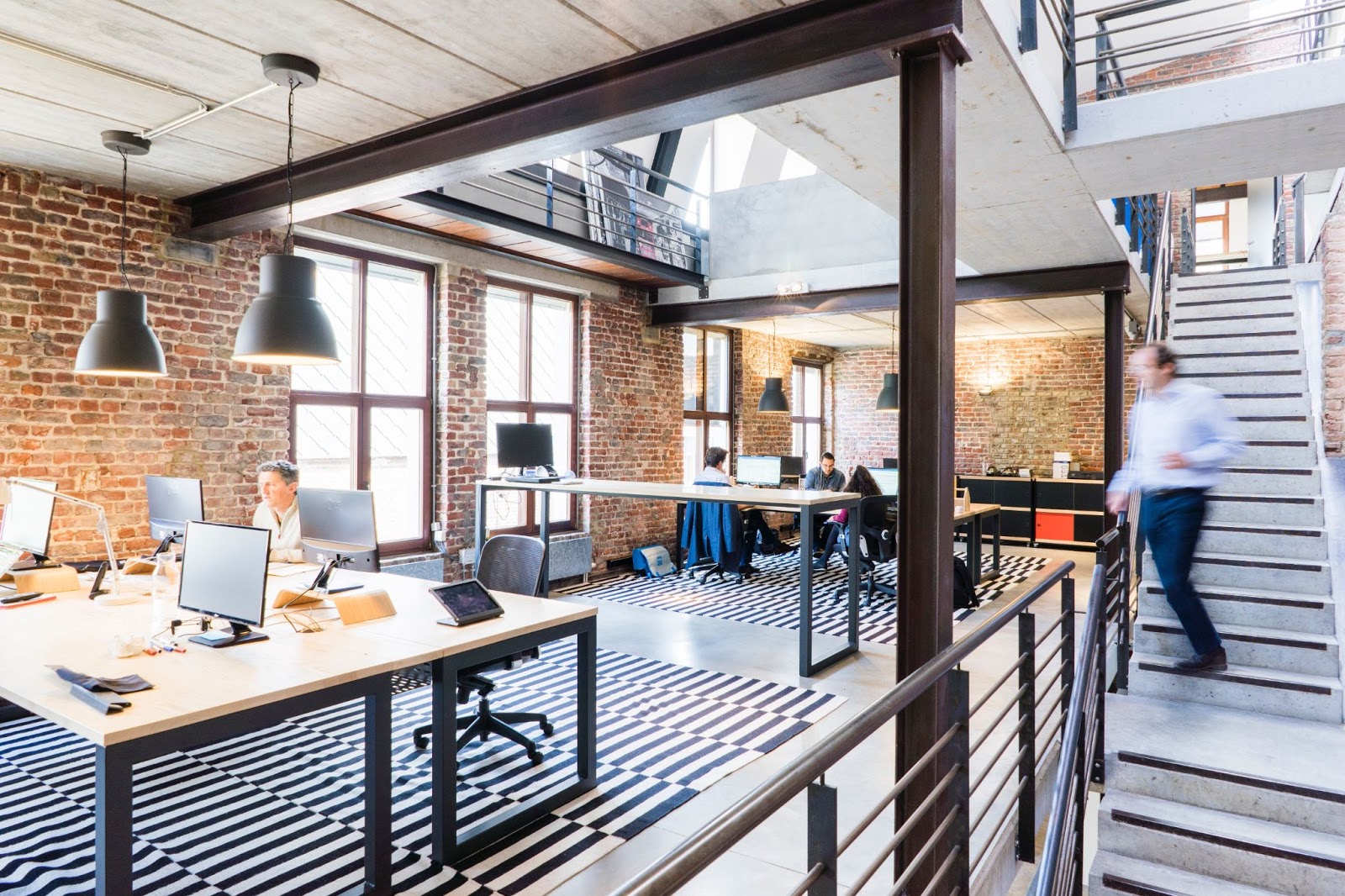 If you can salvage a light fixture, original flooring, or interior brick, designing with original elements brings a unique authenticity to the building that can't be created. Paired with modern elements like black railings, large wooden workspaces, and high ceilings, modern office design can incorporate the present and the past.
8. Use Glass Partitions to Divide a Large Space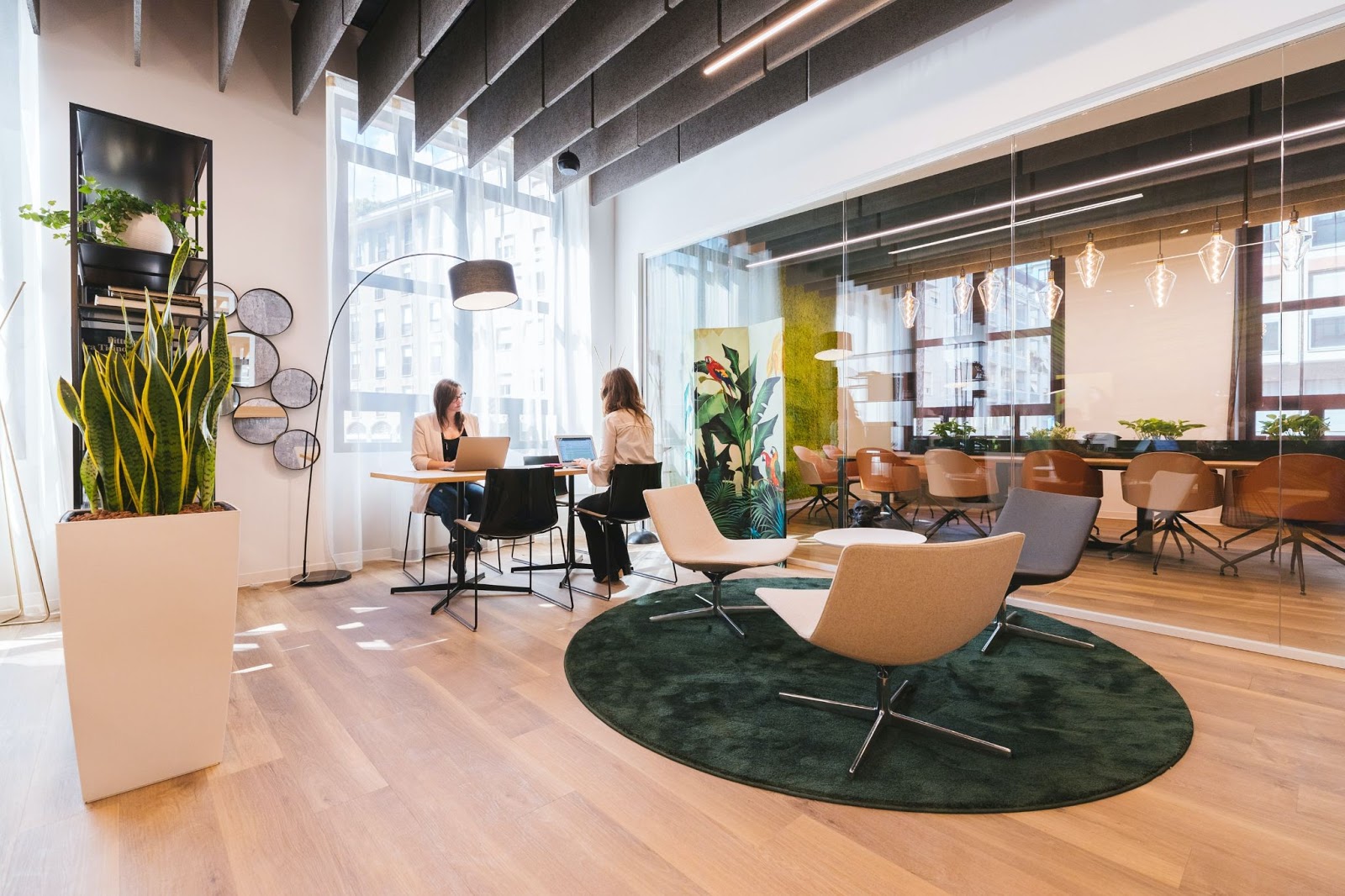 If you are working with a large space, you may not want to break it up with traditional walls that can close in the space and make it seem smaller. Glass partition panels allow you to create different work areas, like collaboration space and a conference room that are separated, but the room itself remains large and open.
Imagine a Modern Office Design with Avanti
At Avanti, we offer a wide range of glass office partition systems to fit your unique needs. We'll help take you from concept to completion as you create the modern office design of your dreams. 
Contact the experts at Avanti today to design the perfect modern office.