Sliding glass walls offer a touch of modern style to any office design. They are installed on a track that is seamlessly integrated into the existing walls or systems, and they come in a wide range of options and styles. Available as assisted-close, automatic, pocket, or barn door style, sliding glass walls add versatility to an office space while maintaining a high level of functionality.
Using a sliding glass wall over a traditional wall or fixed glass partition creates the option of quickly opening the room to create more space as well as the convenience of quickly returning the space to its original configuration and purpose.
6 Benefits of Sliding Glass Walls
1. Reduce distractions
Rather than listening to the slam of traditional doors all day as people enter and exit their offices, sliding glass walls, by contrast, function in virtual silence as the whisper quiet mechanisms allow the doors to open and close unnoticed.
This reduces the distractions that can inhibit productivity. Assisted-close and automatic doors require little effort to open or close, while barn and pocket doors slide smoothly on their tracks with just a light touch.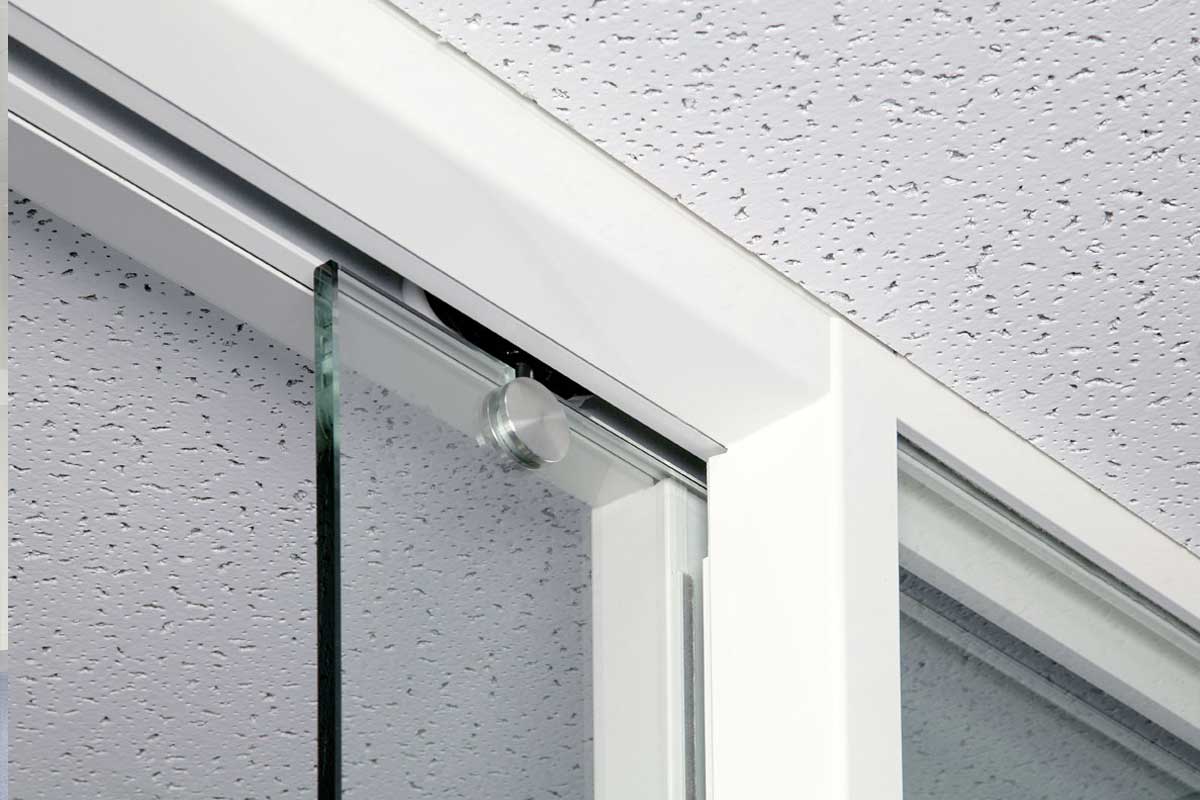 2. Adapt to changing needs
Modern offices need to be able to adjust their space and function at a moment's notice to adapt to changing needs. Sliding glass walls allow them to do just that. Large barn doors can slide out of the way quickly, opening the space for a company gathering or large conference. Pocket doors tuck conveniently into either a glass or traditional wall and slide out of sight when the space needs to be opened up.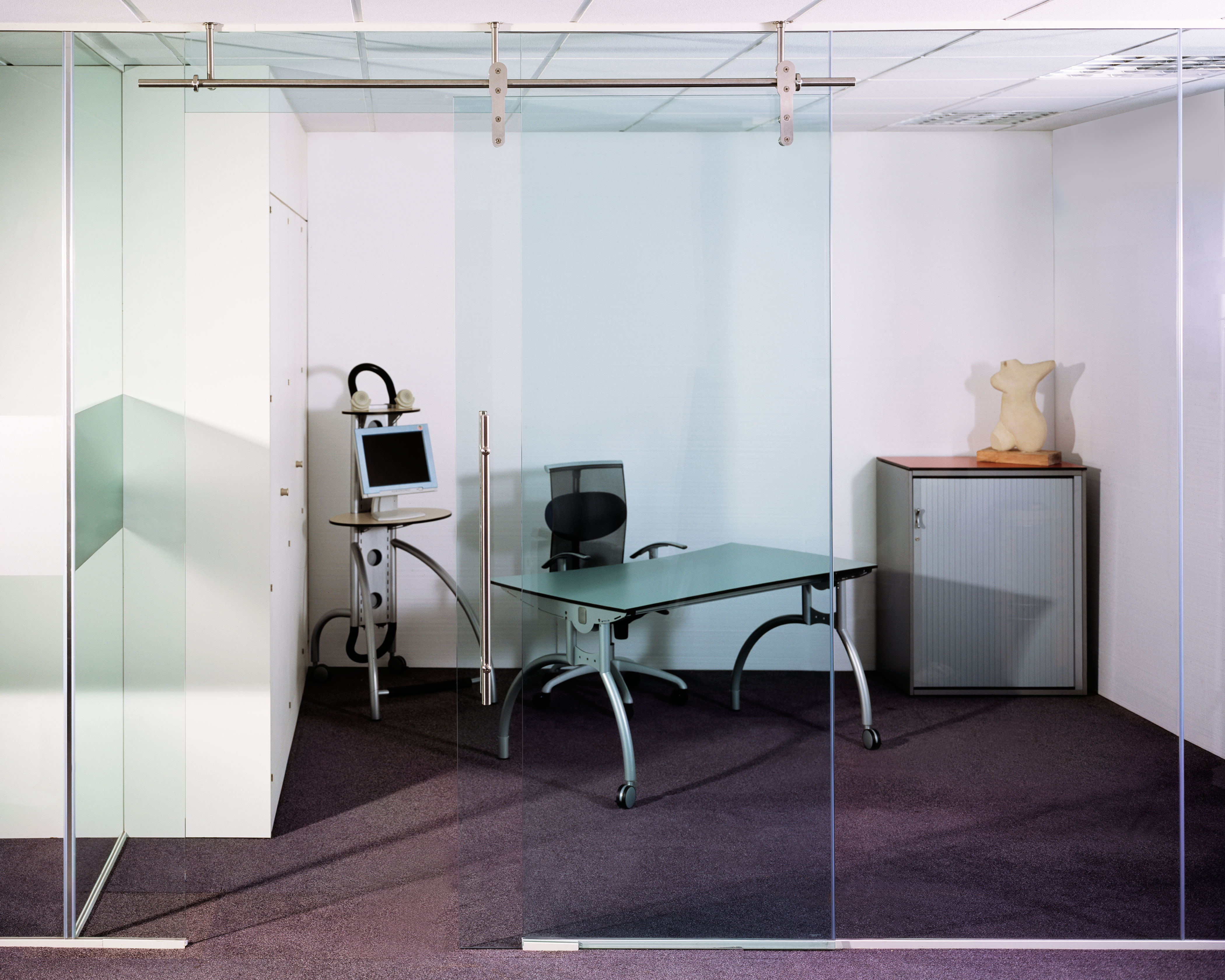 3. Customizable
Regardless of the needs of your office design, there is a sliding glass wall that will perfectly complement the space. From the convenience of automatic or assisted-close doors to the stylish addition of sliding glass barn doors, including a sliding glass wall system will ensure that the office design is complete and ideal.
Not only is it easy to customize the type of door that perfectly fits the purpose of the office, sliding glass wall panels can be further customized by incorporating brand specific designs on the glass. Most systems are available as a single or double-glazed system. Choosing a double-glazed system gives the additional option of adding remote-controlled blinds between the glass panels.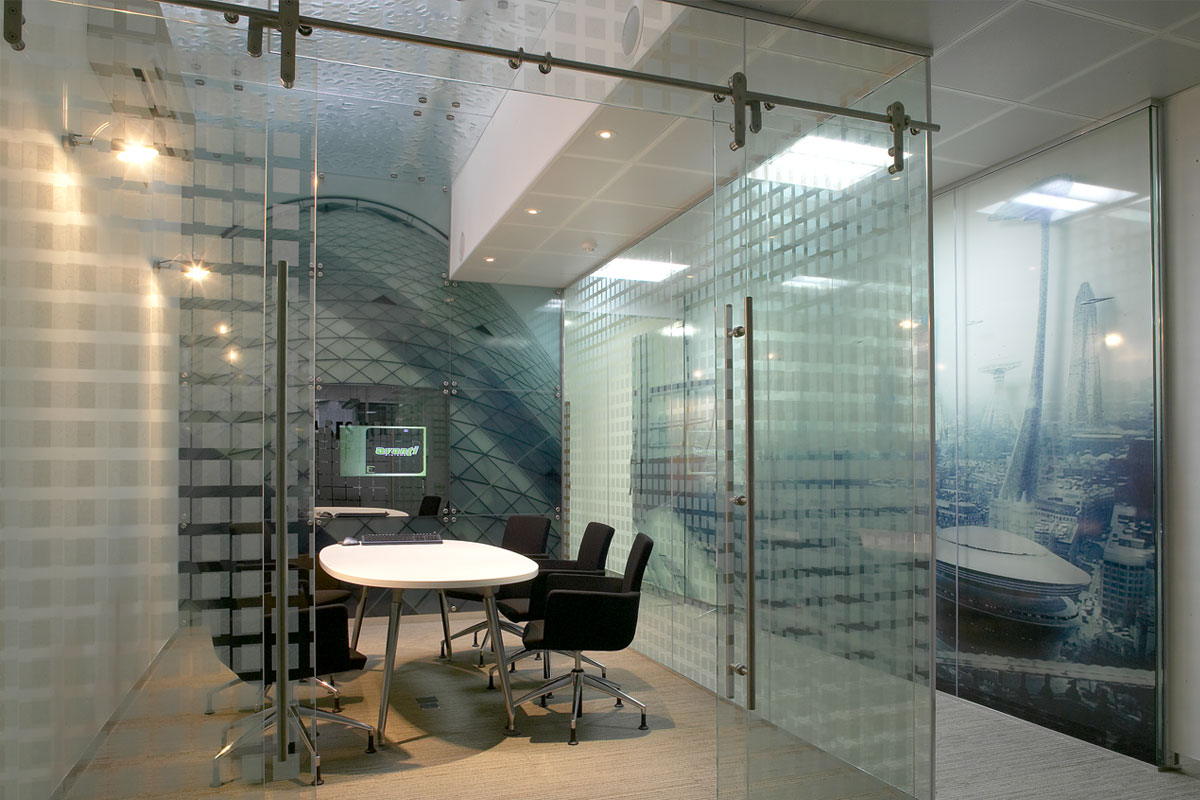 4. Added privacy
While an open work environment encourages collaboration, there are times when privacy is necessary. Sometimes an important meeting or difficult project requires additional privacy. Sliding glass walls offer the perfect compromise between public and private spaces. Even when closed, the glass allows light to flow continuously through the space. Closing the doors can reduce noise and distractions from the rest of the office while also indicating that those inside are in need of privacy.
5. Compatible with demountable wall systems
Demountable wall systems create an ever-increasing amount of flexibility. They can be easily removed and reconfigured as the needs of the office evolve and change. Not only does this benefit the office as it won't have to undergo costly renovations when the needs of the space change, but it also qualifies for LEED credits as it increases the flexibility of the space. The assisted-close, barn door, and pocket door sliding glass wall systems are all compatible with demountable wall systems.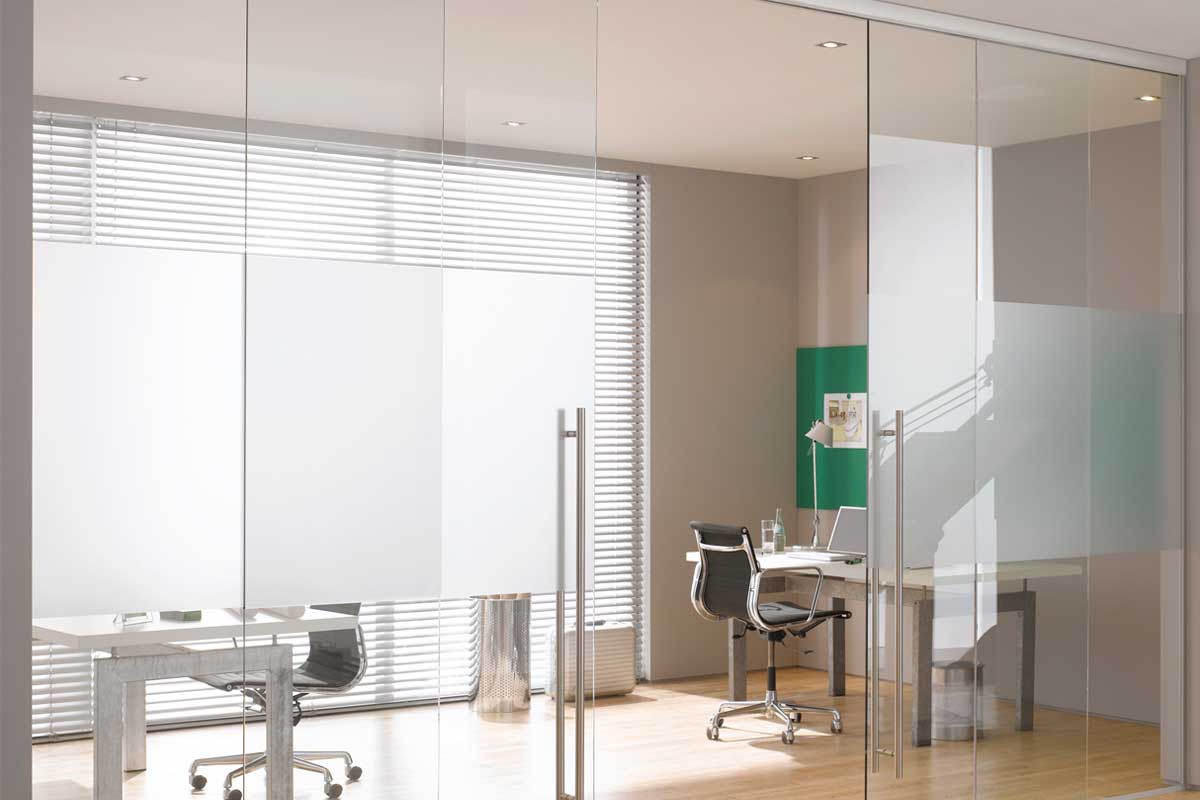 6. Support employee health and well-being
It's no secret that natural light provides endless benefits for our health and well-being. Introducing natural light throughout the office environment can help boost employee moods and morale as well as increase productivity. Offices configured with traditional walls limit the reach of natural light to the outer offices. Only a select few get to benefit from its benefits. Sliding glass wall systems, on the other hand, create a space that encourages the uninterrupted flow of light from the outer edges of the office to the interior workspaces.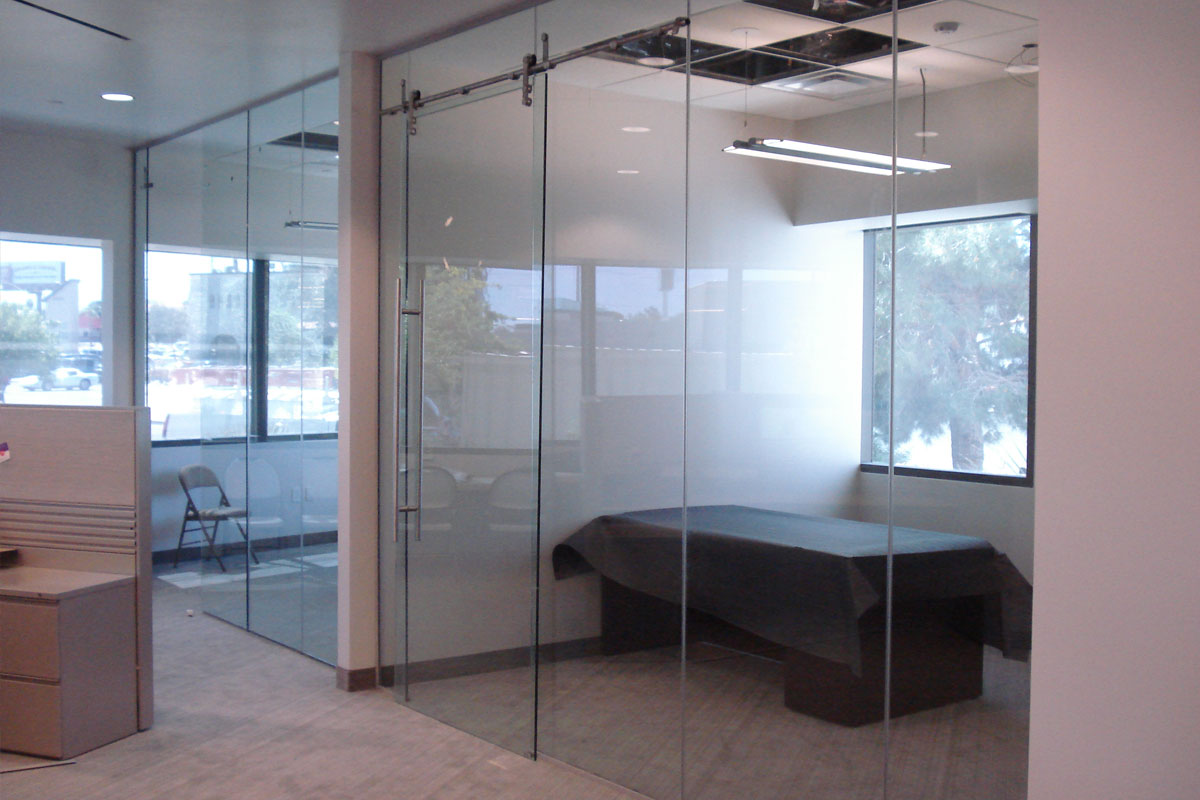 Why choose glass over traditional office wall material?
As more office designs take into consideration the needs of their employees and clients, they are leaning towards glass over traditional office wall material. They are low maintenance and movable, offering convenience and options, two things that support increased office productivity.
Another major reason for choosing sliding glass partitions over traditional walls is the accumulation of LEED credits. LEED credits can be earned by incorporating daylight into the office and connecting the employees with the outdoors which can help to reinforce their circadian rhythms.
Exterior windows are just a start as offices strive to increase the amount of natural light flowing through the space and reduce the need for unnatural electric lighting. The introduction of sliding glass partition walls throughout the office reduces the blockage of natural light, allowing light to flow through spaces that it normally wouldn't reach.
Additionally, glass allows for the creation of a more collaborative workspace. Rather than employees tucking into a dark cubicle and fending for themselves, creating an open space that includes sliding glass wall panels encourages employees to seek input and collaboration from their coworkers.
Types of Sliding Glass Walls
Assisted-close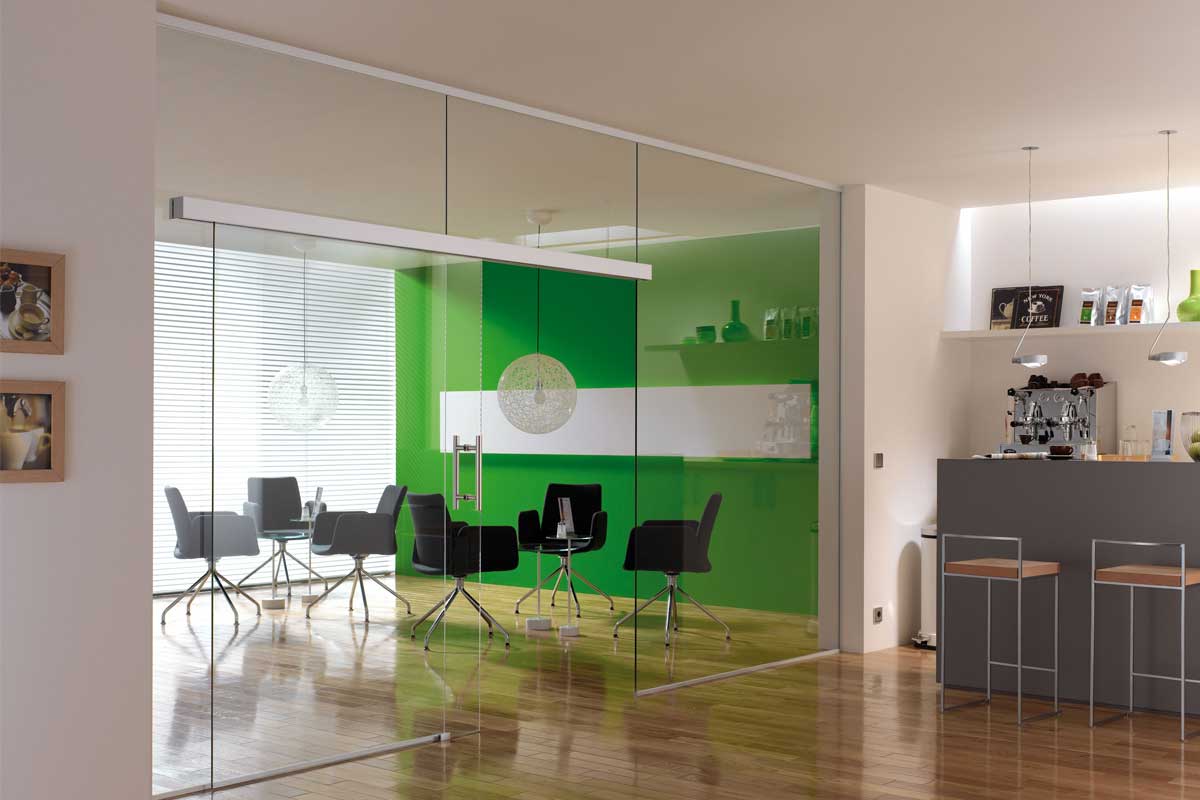 Assisted-close doors use Avanti's cutting-edge technology that includes a patented comfort stop and exact trigger engineering. Choosing assisted-close sliding glass wall panels will ensure a soft close with just a light touch. Because these walls are compatible with all of Avanti's demountable systems, they also qualify for LEED credits.
Automatic
Automatic door systems offer advanced technology and convenience. Minimal maintenance means that this motion sensor-run sliding glass wall door is the perfect choice for high traffic areas to maintain an uninterrupted flow of traffic.
Barn doors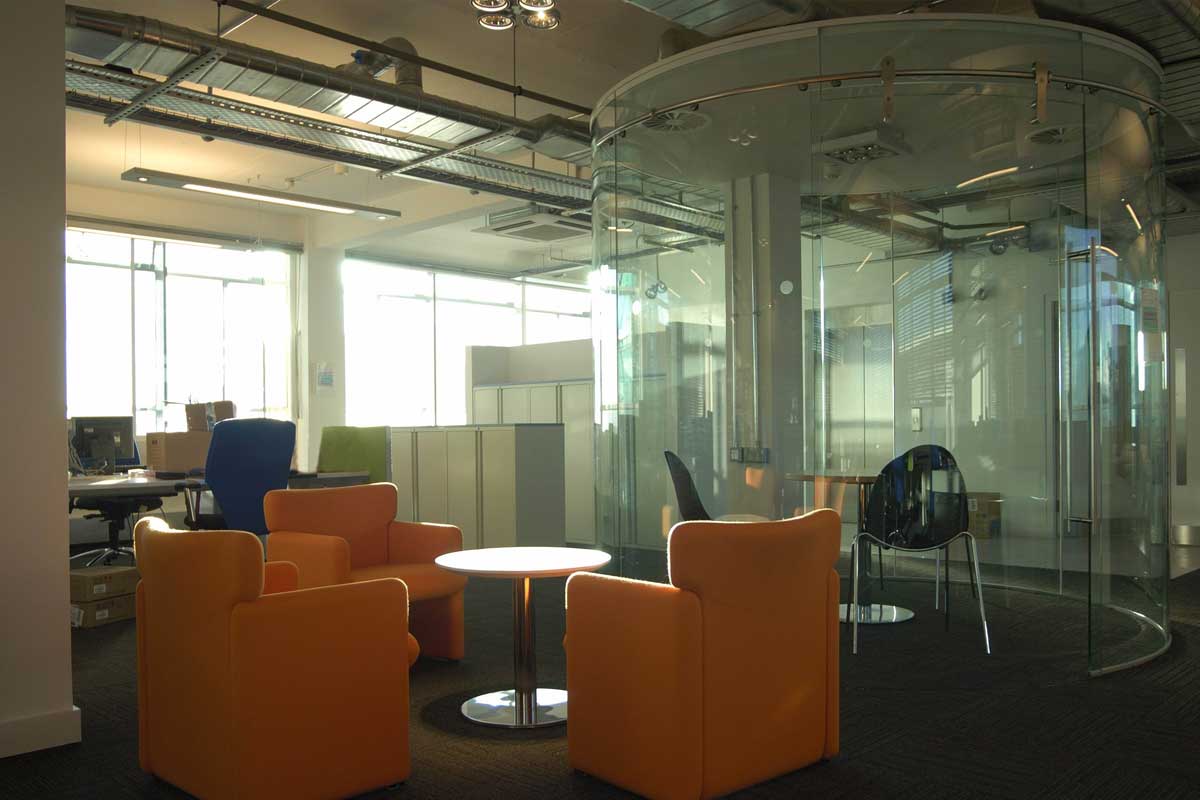 Sliding glass barn doors are the ultimate statement in sliding glass wall systems. The epitome of style and functionality, they can be installed in a straight or curved configuration and exude style and convenience. They are compatible with all of Avanti's systems which are fully demountable and qualify for LEED credits.
Pocket doors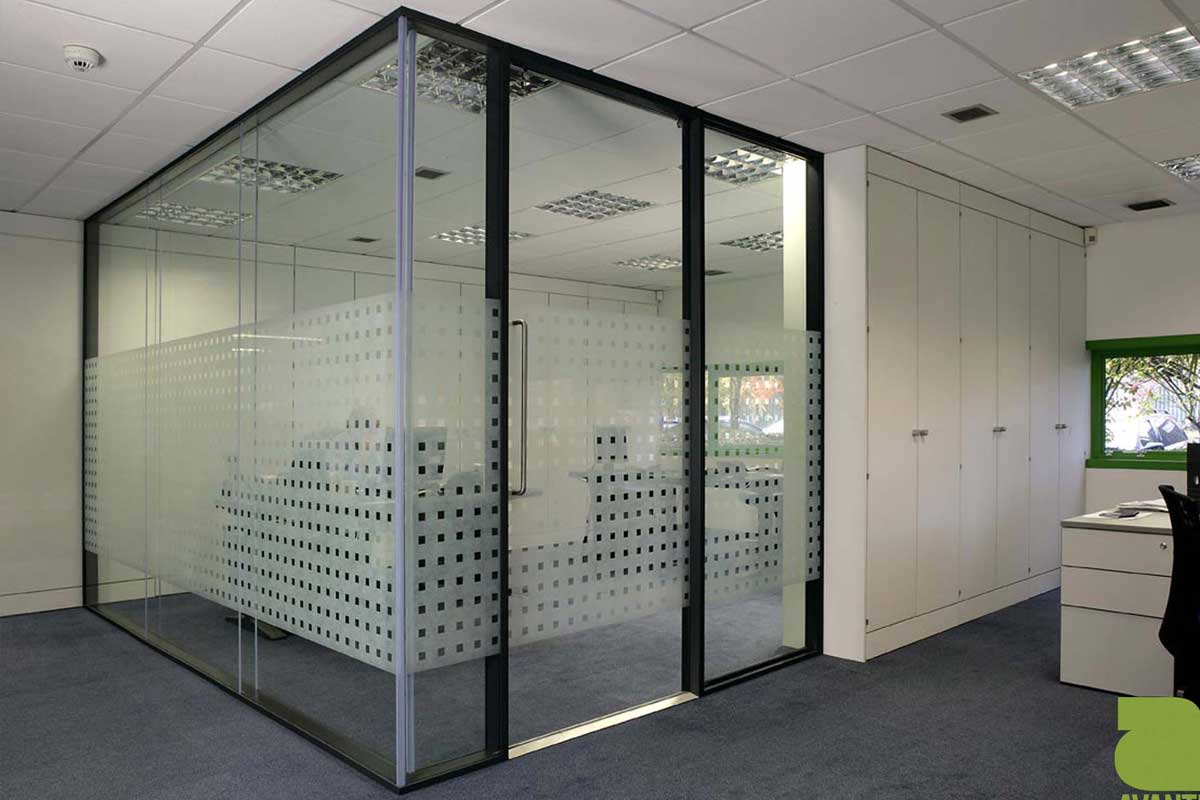 Pocket doors offer simplicity and style while being inconspicuous. They are compatible with a glass wall or traditional wall, offering even more flexibility and options. Tucked neatly into the wall when open, they don't take up any additional space, and they slide smoothly back into place when privacy is needed.
An Option for Every Office
No matter the specific needs of your office, there is a sliding glass wall system that will work for you. Avanti Systems can help you choose the perfect option that increase productivity and optimize performance in the office.